April 5, 2015
Nick and I just got home from New Zealand, the absolute best trip we've ever taken together! Before I start writing all about it, I wanted to jump into this month's travel link up with  Kelly, Emma, and Rebecca, along with their guest host Polly because I love this month's topic — Guilty Pleasures!
I definitely love to treat myself… and so does Nick! As I started thinking about my own guilty pleasures, my thoughts turned to Hawaii and all of the things I love to indulge in here. While I would definitely call these guilty pleasures, I definitely don't feel guilty about them while living in Hawaii. I am only going to be here for a short time, so why not indulge while I can?!
1. Buying books
I have written about my favorite used bookstore on Oahu a few times. Where else can you get books for a quarter while also supporting a local library? I have always collected books, but I started bringing home so many once I found this little gem. Probably my number one guilty pleausure is spending an hour milling around this bookstore and then bringing home a few books that I really don't have space for! I love this bookstore because it is always changing and you never know what you are going to find, so I always treasure the books I get.
Our apartment is so small and for a while we didn't have a bookshelf, so I had to stack my books into my closet. I couldn't even remember which books I had and ended up with a few duplicate copies! When I came home from my last trip to New York, Nick surprised me by getting a bookshelf and setting it up in our apartment. It was one of the sweetest surprises I've ever received. Now I have all of our favorite books on display (and more still in my closet). I love having all of my favorite books nearby, it makes our apartment feel so much more homey.
Now  that I have all of this extra space I feel less guilty about buying books!
2. Going out to eat
Living here for only a short time brings a sense of urgency to a lot of things. I don't put off things like going to tourist spots or checking out new hikes. And I feel the same way about the food here! I sometimes feel like I need to go eat at my favorite BBQ place for lunch because I am only going to be able to enjoy it while I am here! Or, let's treat ourselves to this awesome beer that you can't get back on the mainland. Nick and I have always loved going out to eat, but here in Hawaii we try to go out to our favorite places whenever we can and try to check out new ones too.
I don't think I would be as inclined to go new places or try new things all of the time if I felt like I was going to live somewhere for a long time, because you just tend to push those things off when you feel like you have endless amounts of time. I want to soak up as much of Hawaii as I can in a very short amount of time, and food to me is a huge part of that. Even if we just do something simple, like go out for a beer, I feel like I am indulging in something special.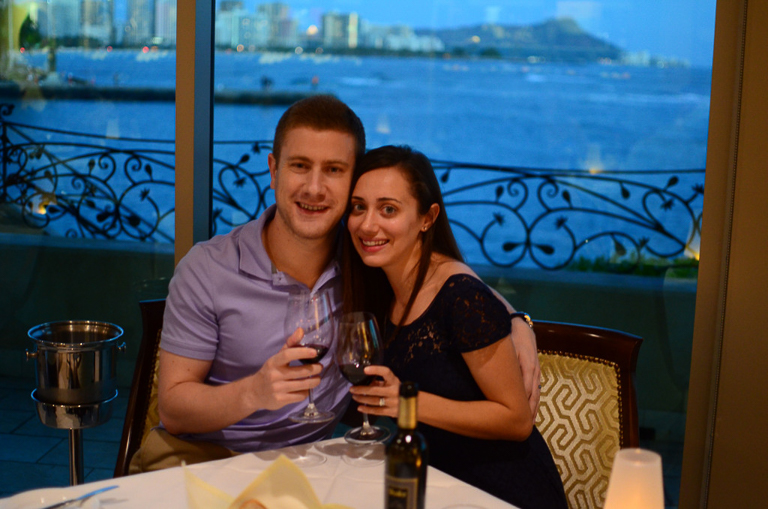 3. Beach Days
There are so many hikes to go on, places to go, and of course laundry to do, but I get to the beach any chance I get. The ocean has always been my "happy place," and there is little I love more than spending the day at the beach with a book and coffee. Sometimes this causes me to ignore things I should be doing like cleaning, but there is always time for that later!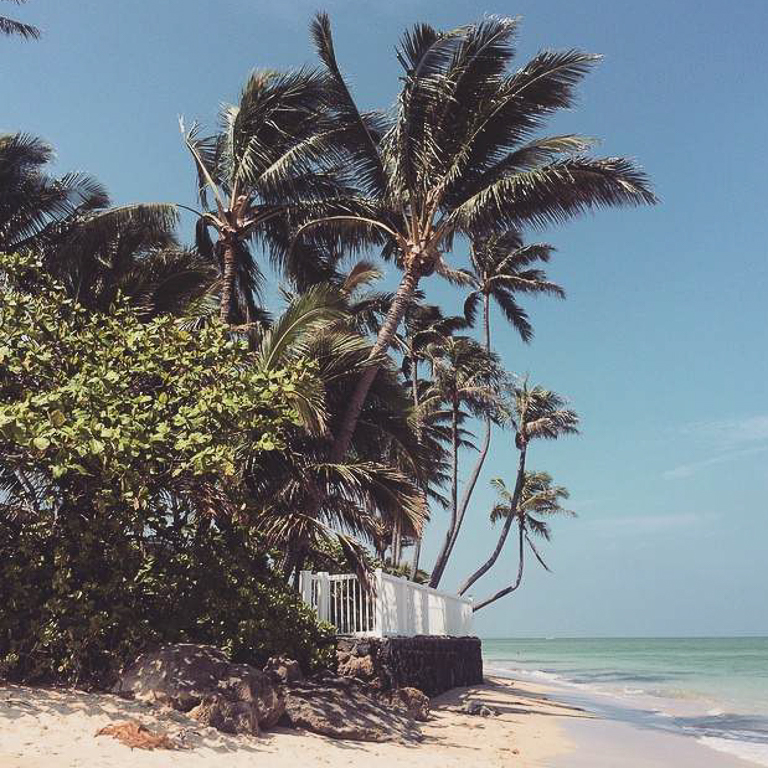 So, what are your guilty pleasures?!