May 8, 2018
A few months ago, three friends and I headed to Molokai for a long weekend. One of my friends was about to PCS back to the mainland. She had been to every Hawaiian island except for Molokai. I knew nothing about Molokai, except that it was home to the infamous leper colony, but I was happy to help her complete her goal of visiting every island in Hawaii.
My friend planned the planned the entire trip. I literally just showed up. Over the next few days, I fell in love with Molokai and would go back in a heartbeat.
We stayed in a place my friend found on VRBO. It was perfect for us. It had two bedrooms, two bathrooms, a kitchen and living room area, and a lanai that looked out at the ocean. Another friend was enlisted with making a grocery list so that we could make most of our meals. That night, we decided to call a cab to take us to our dinner since we wanted to have a few drinks.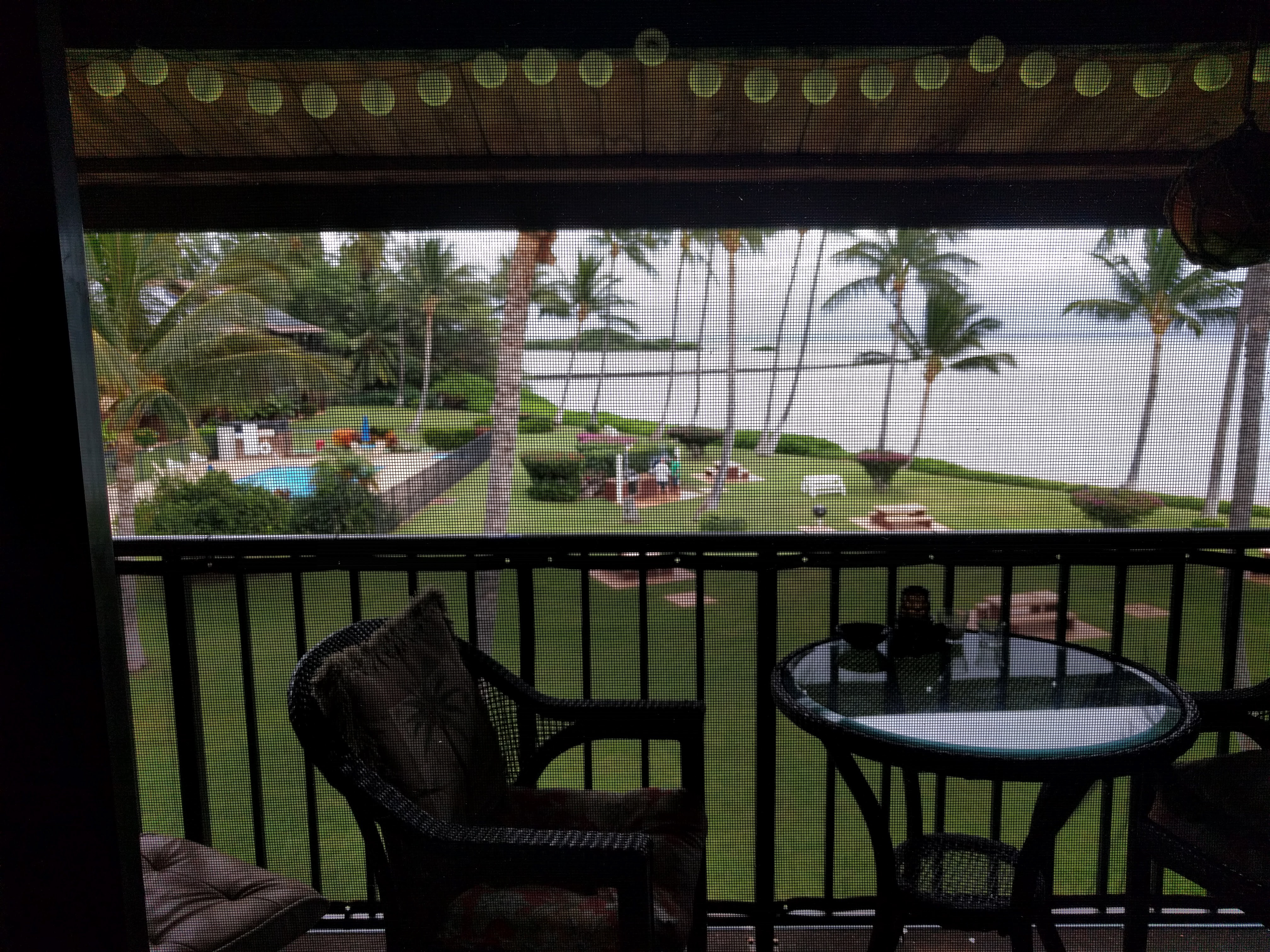 "We just got here," I told the cab driver. "What should we do?"
"Well, there's not much," he replied.
And that sums up Molokai.
We decided to have dinner at Paddler's Restaurant and Bar. Although there were not many tourists, we felt welcome and we loved our meal. I had an ahi special.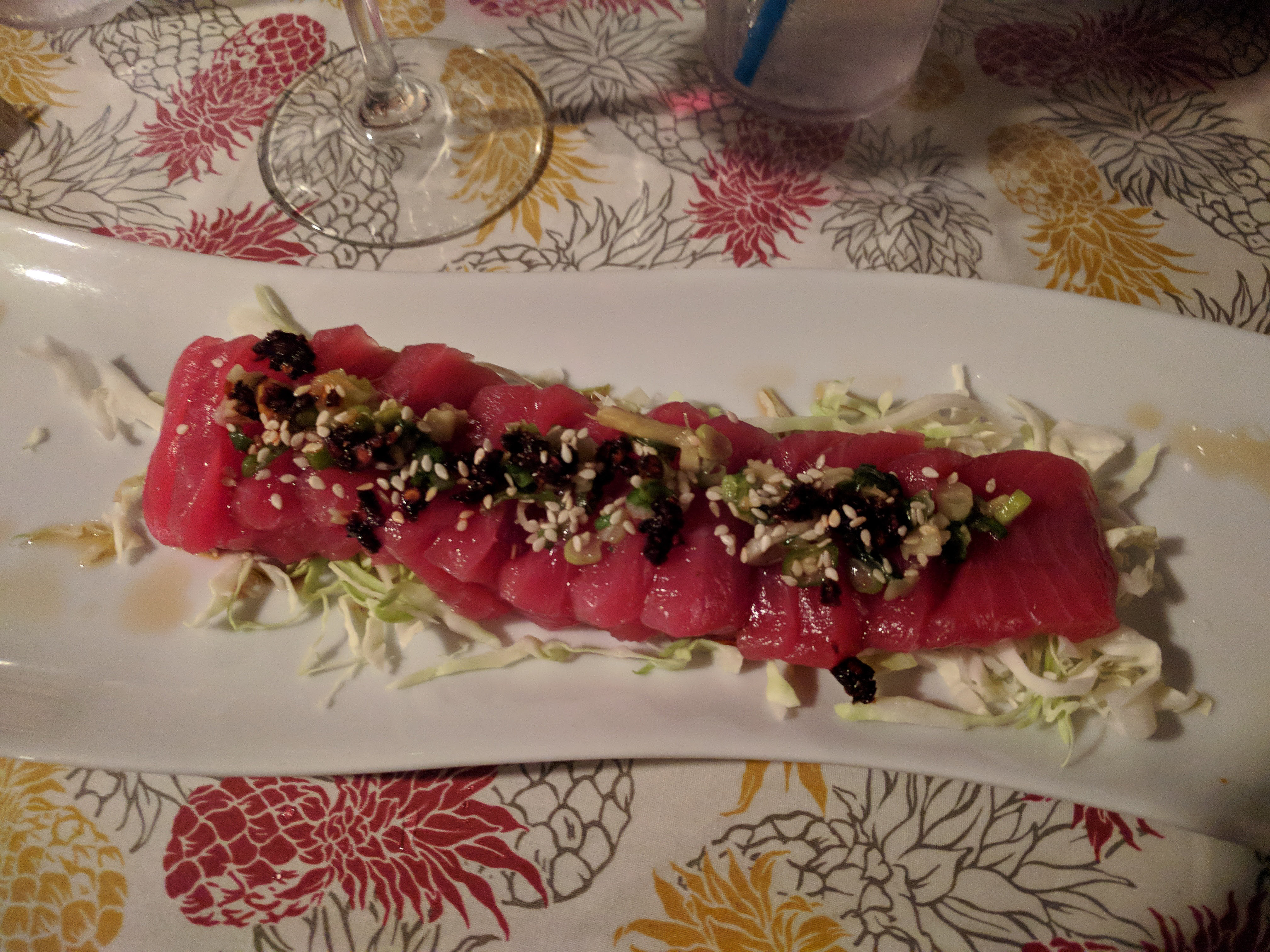 Molokai is not the place you go for an action-packed weekend. But it is the place to go to slow down and feel like you are really in Hawaii.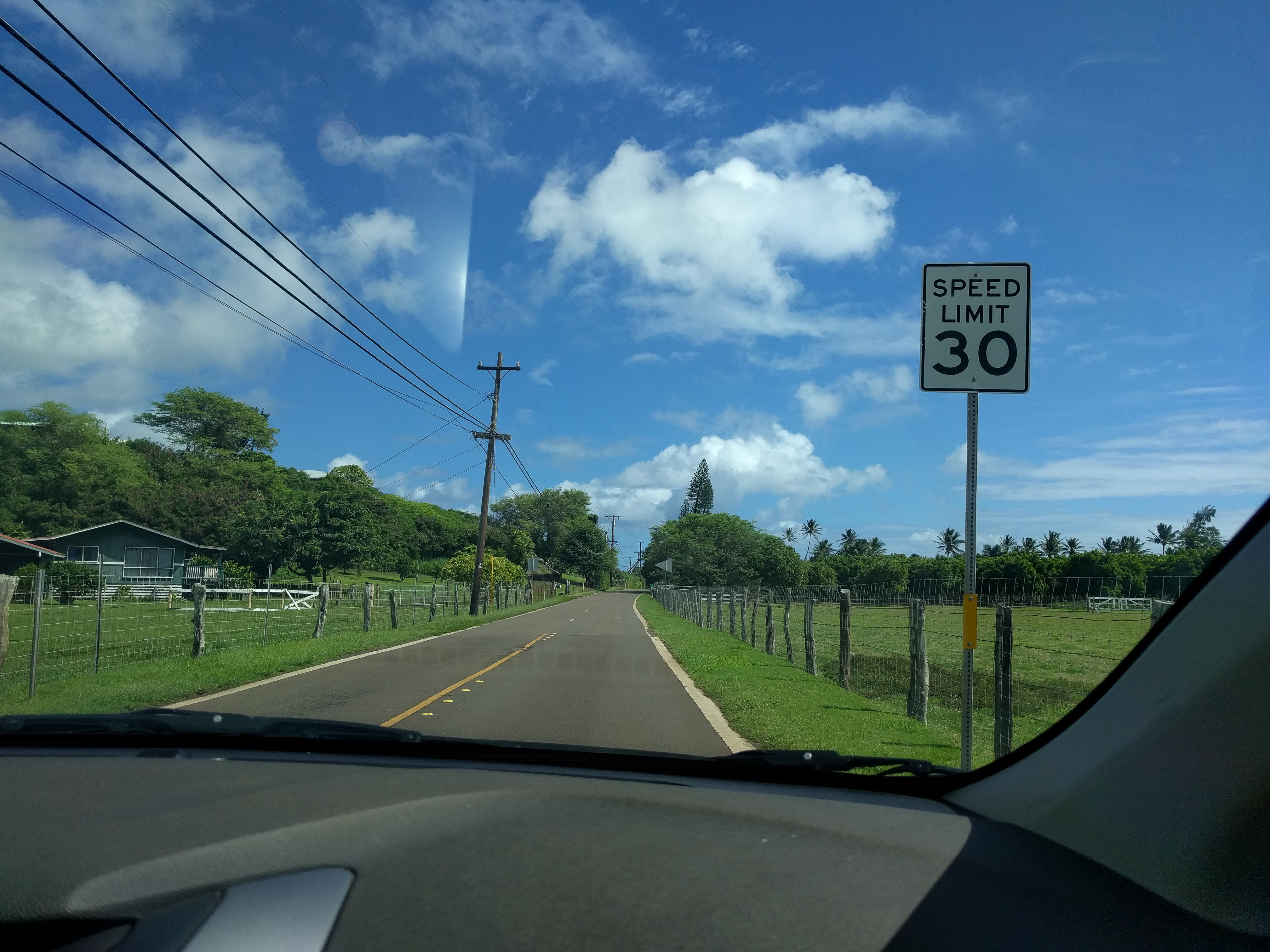 I wasn't sure how we well we would be received since Molokai really isn't a tourist destination. But after just a few hours, I could see why Molokai is nicknamed "The Friendly Isle."
After dinner, we went on a mission to find Hot Bread. Each of us had heard from different people that the #1 thing to do on Molokai was to get some Hot Bread.
The bakery looked closed from the front but we were confused because according to the Internet, it was supposed to be open late. We saw someone with a couple of kids walking by and so we asked him where the Hot Bread was. You had to go to the back of the building and sort of down an alley to find it.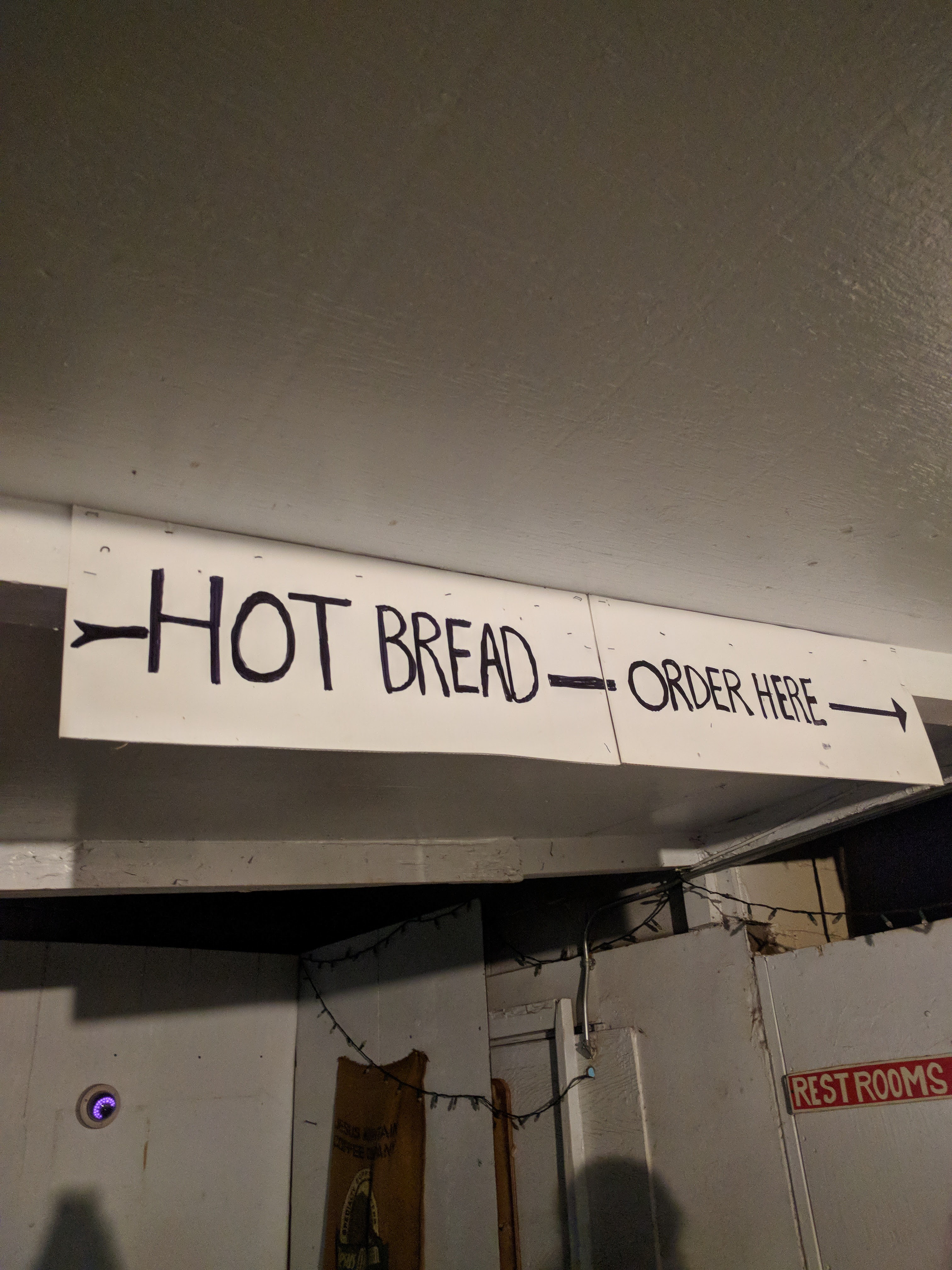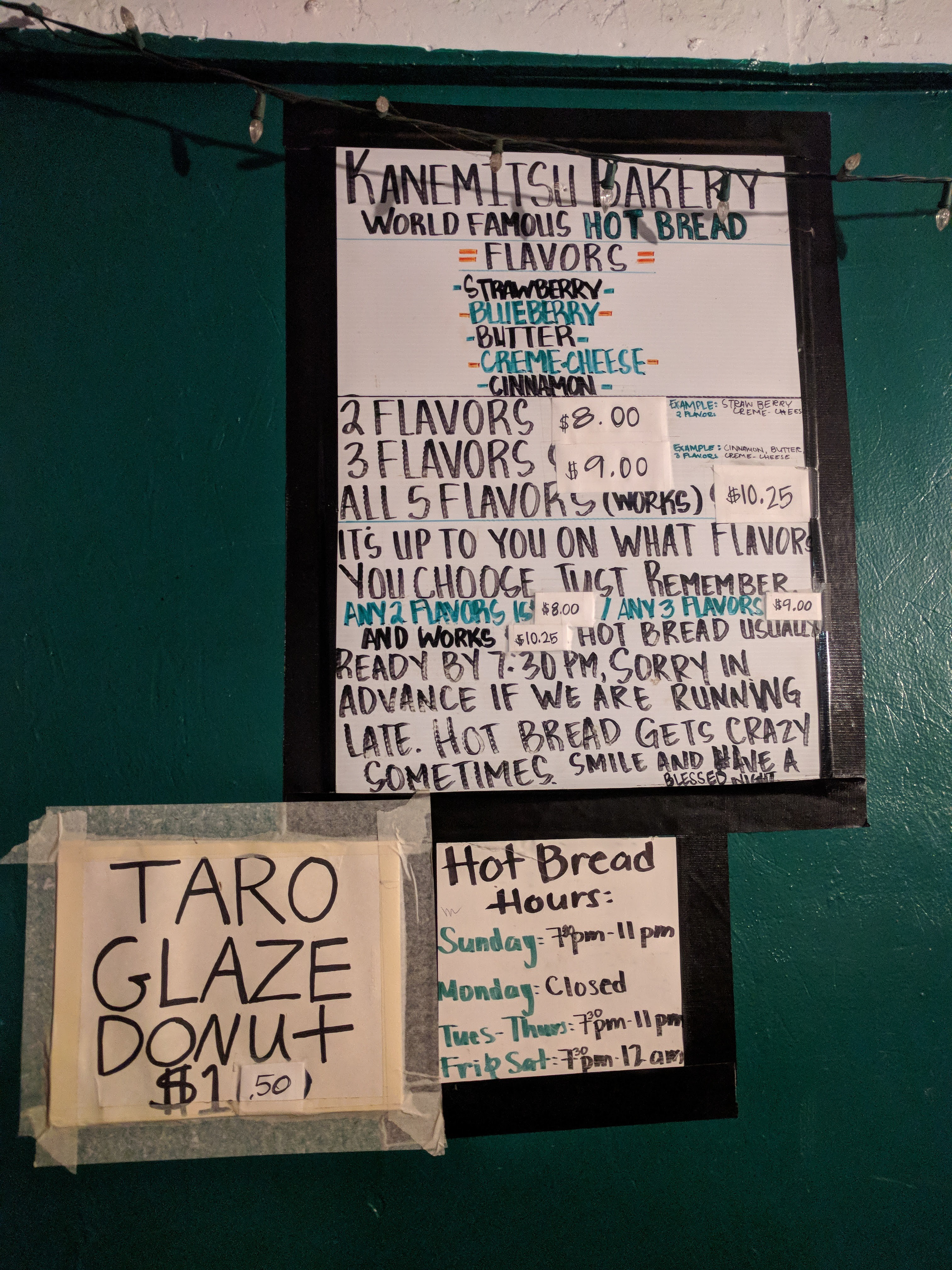 We almost ordered four of these, until we saw how big they were!! We got butter, cream cheese, and cinnamon on one and butter, cream cheese, and strawberry on the other. It was pure heaven. We kept heating up pieces to eat throughout the weekend.
We called the cab company again and the same cab driver picked us up and took us back to our condo. It was a good night.
Sunday Beaches
The next day was Sunday. Since we had read that everything in Molokai is closed on Sundays, we decided to use the day to drive around the island. That is also what prompted us to buy groceries the dat we arrived.
We decided to drive to the beach on the eastern end of the island and then end our day at a beach on the western side so we could watch the sunset. After we had our coffee and our breakfast on our lanai, we drove to Hālawa Beach Park. The drive alone was stunning.
But the beach was pretty great, too. There were a few people around.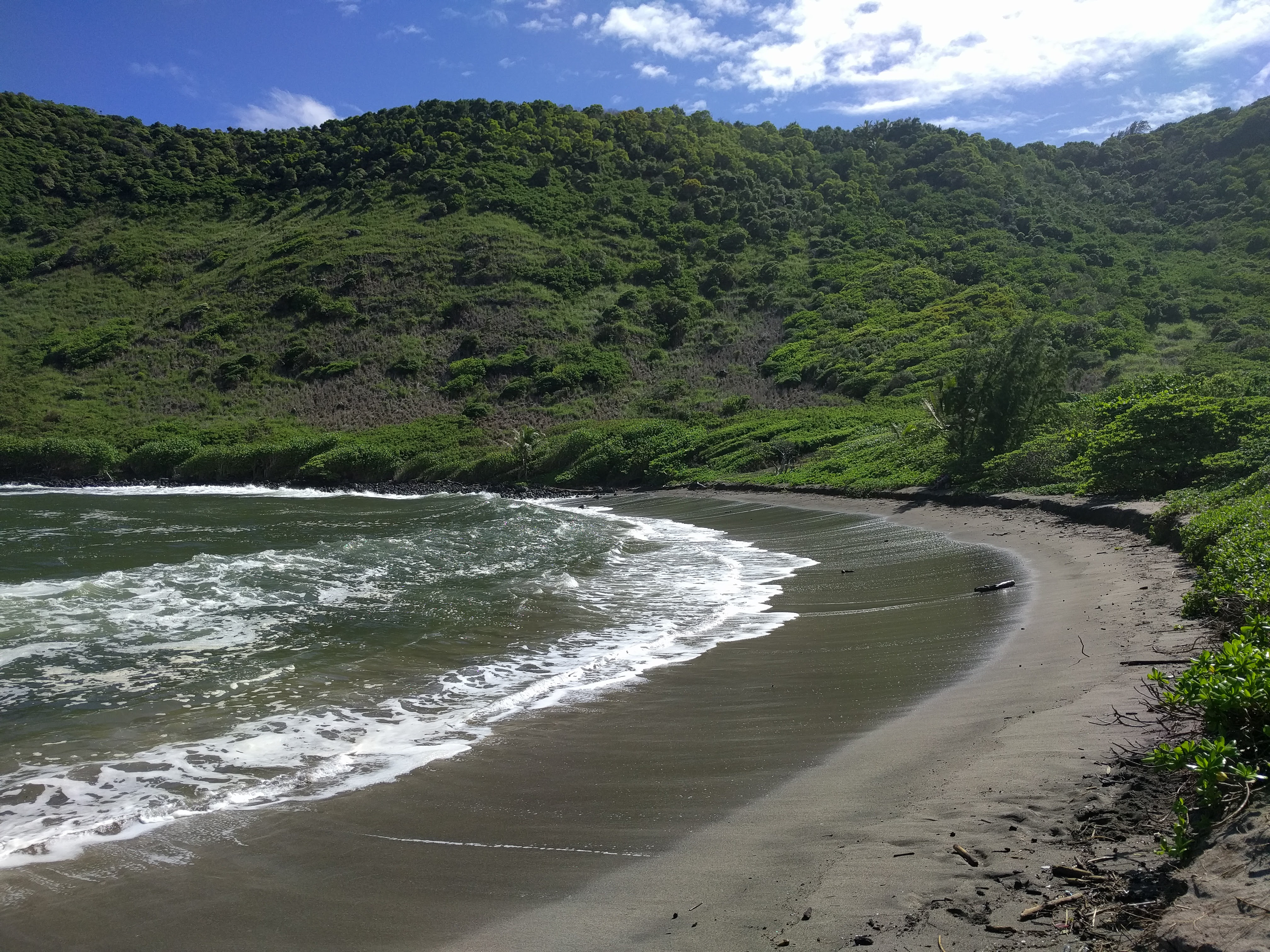 We had our lunch and then proceeded to drive all the way to the other side of the island. It took about an hour and a half to get to Papohaku Beach Park. We had the entire three-mile beach to ourselves to watch the sunset. I knew that Molokai was quiet and uncrowded, but I was not expecting to have an entire beach all to ourselves on a Sunday evening.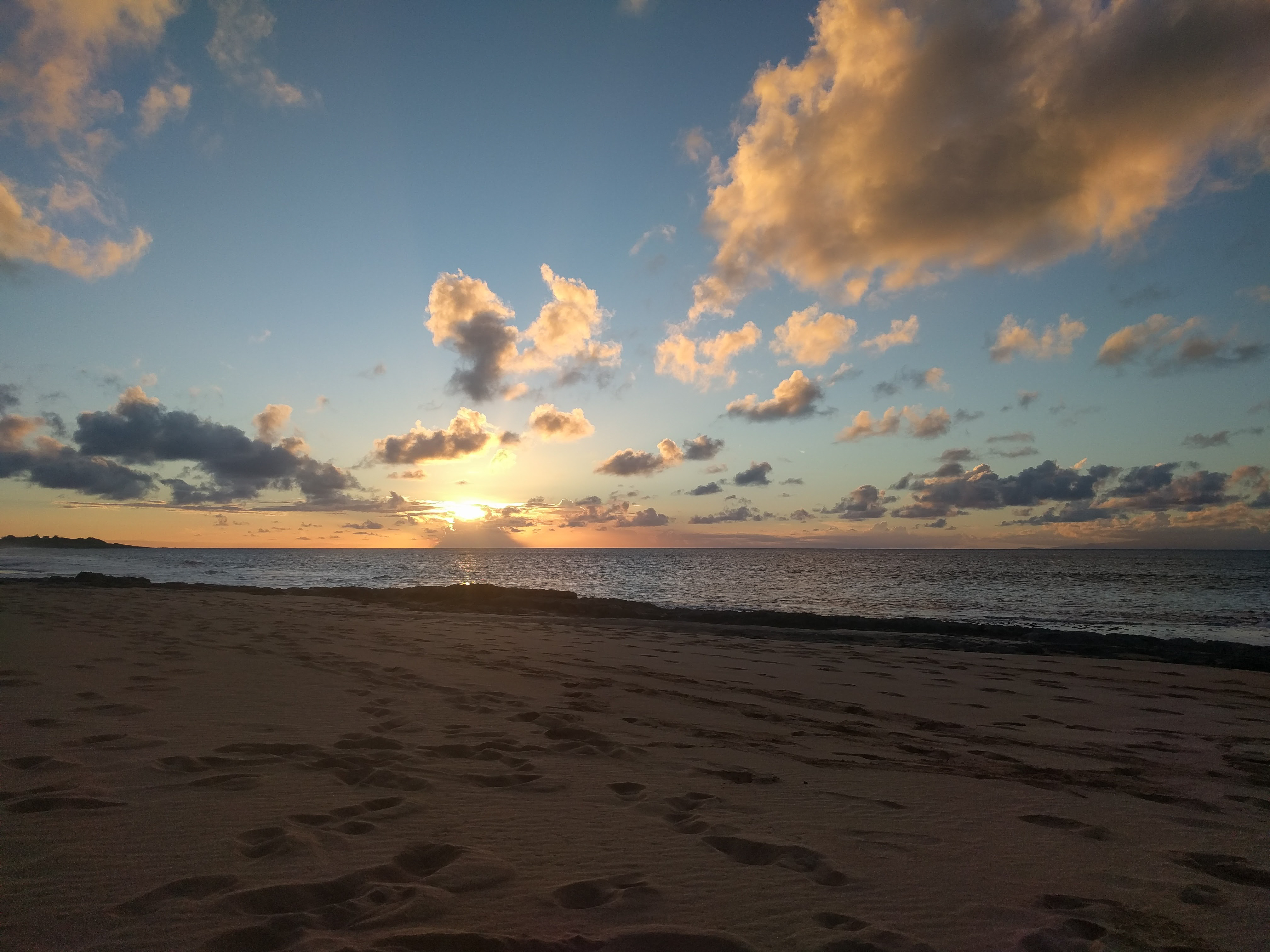 As soon as the sun set, we got back and played some games before going to bed.
The next morning, we hiked down to Kalaupapa, the leper colony in Hawaii. That deserves its own post and this is getting long, so I will save my adventures to Kalaupapa for another day!
I'm so glad that we went to Molokai. It was not on my radar, but it was such a unique experience and so different from where I live that it was worth going to. I want to bring Nick back before we leave the island.