April 22, 2015
A year ago today, I sat down and wrote my first blog post! I feel like I should say here that it took me 4 months of blogging to actually shared my blog with anyone besides Nick, my mom, and one friend. If a blogger writes a post and no one is there to read it, is she a blogger?
I wrote for a living back when I lived in New York, so you would think I would be used to people reading and commenting on what I write. But writing about healthcare is way different than writing about myself.
Writing about my own life, I feel kind of naked every time I hit publish. I was afraid of sending my blog posts out into the world – afraid of negative comments, afraid people would be laughing at how dumb my blog is, afraid no one would read it. Of course, no one was going to read it if I didn't share it.
One day in August, I realized I wasn't really inspired to blog. My posts were sporadic and I was missing something. I needed to get over these fears and start connecting with other people online. The silence on my blog was not good.
Over time, I started sharing my blog with my friends and family, joining linkups, commenting on blogs I love, and meeting other bloggers. In the process, I realized how much fun the blogging community is. I couldn't believe it when bloggers I admired would read my comments, respond to me, and then take the time to come visit my blog and write really nice, insightful comments. I decided that blogging was something I wanted to throw myself into and that the risks of making myself vulnerable to others were worth it.
I started this blog to share everything about Hawaii with my friends and family. In the back of my mind, I had the idea that blogging could be a way to preserve memories from Hawaii for Nick and me, too. I feel like I have accomplished both of those, but blogging has given me so much more.
Blogging eventually would help me overcome my fears and work outside my comfort zone  – not only in writing, but also in my life. I feel like blogging has helped me become braver in a lot of ways. It's given me confidence. At the same time, it's a constant reminder of how much better I can do, how much more I want to do. It's a good way to constantly push yourself.
It might sound trite to say, but blogging has helped me kind of "find myself." I don't want to compare myself to every other blogger out there. I don't want to look at what's been done before and imitate it.
I don't even want to try to fit into one of those "niches" that bloggers are always talking about. I don't want to be boxed in. I want to create my own path.
When I first started writing, I would ask Nick what he thought about different topic ideas. I guess since I was writing a lot about Hawaii, which is a travel destination for a lot of people, I thought I was a travel blogger. Ha!
But anyway, I didn't know how well personal posts, recipes, and book reviews would work on a blog designed to be about Hawaii and our travels. Nick told me to just write about things I like, which was kind of a revelation for me. I realized I was initially trying to make my blog what I thought it should be, instead of focusing on having fun with it.
Now I just write about things that I think are interesting, things that I want to remember, and things that I think other people might want to hear about. I hope it is making my blog better.
It also is fun to try different things. Sometimes, posts that I am not sure about are the ones that people seem to enjoy the most! And then there are posts that I spend hours writing and are super excited about that don't get much attention at all. But hey, that's okay too!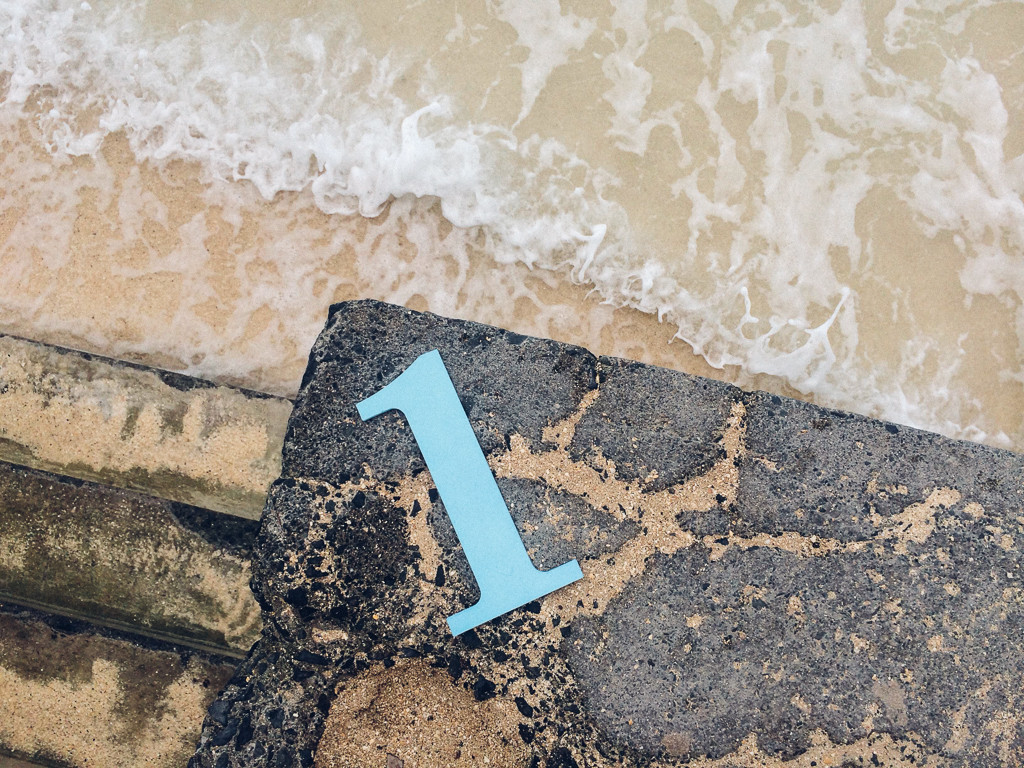 I wrote a post a few months back about things that happened to me once I started blogging. It's just been a really empowering, uplifting, and creative experience for me, and I am just so happy to have finally taken that first step after years of thinking about possibly starting a blog.
Is it crazy that all of this has happened to me through my little blog in just one year? I am excited to see what happens next.
So what's next for The Two Year Honeymoon? Possibly a name change at some point. Maybe when we leave Hawaii? I think The Two Year Honeymoon was a perfect name for how I initially envisioned my blog, but I'm not sure my blog's name fits in with what it has become. But if I change the name of my blog, I would have to change my header, and I really like my blog header. So I am not sure about that. Have you ever changed the name of your blog? What was it like? 
What I do know is that I want to make the best content that I can without letting blogging take over my life. That means that I will try to post 2-3 times per week. Get ready for more posts about New Zealand, Hawaii, married life, food, and, of course, books. What do you want to hear more about? 
Finally, I want to thank you for reading, commenting, sharing, and just being a part of this blog. It honestly means the world to me to know that you enjoy visiting my blog, that you take the time to share your thoughts with me. THANK YOU!!