October 20, 2014
We dodged another bullet! A few months ago, we got lucky here on Oahu when both Hurricane Iselle and Tropical Storm Julio missed Oahu. This weekend, we got lucky again, when Ana decided not to bother us. It was still a rainy, gray weekend, but I will take that any day compared to what it could have been.
Even though we knew it wasn't going to be bad, we still stocked up on some food, just in case. We already had all of the supplies we needed from last time. One thing I have learned from the past few experiences with hurricanes in Hawaii is to stock up as early as possible on things like batteries because the stores run out quickly. Luckily I am a pro at getting ready for hurricanes after living on Long Island, so I am pretty much ready for anything.
Most of the weekend ended up looking like this.
I think Nick gets the award for the perfect husband because on Friday night, he baked this chocolate torte while I read on the couch. It doesn't get much better than that. I love when Nick finds a recipe he just has to make because then I get to eat stuff like this:
It was raining a lot all weekend, so I baked these brown butter sea salt chocolate chip cookies while Nick worked on the car (which is almost fixed now!) and did some homework. These seriously are the best chocolate chip cookies I have ever made! You have to try this recipe next time you want to bake cookies.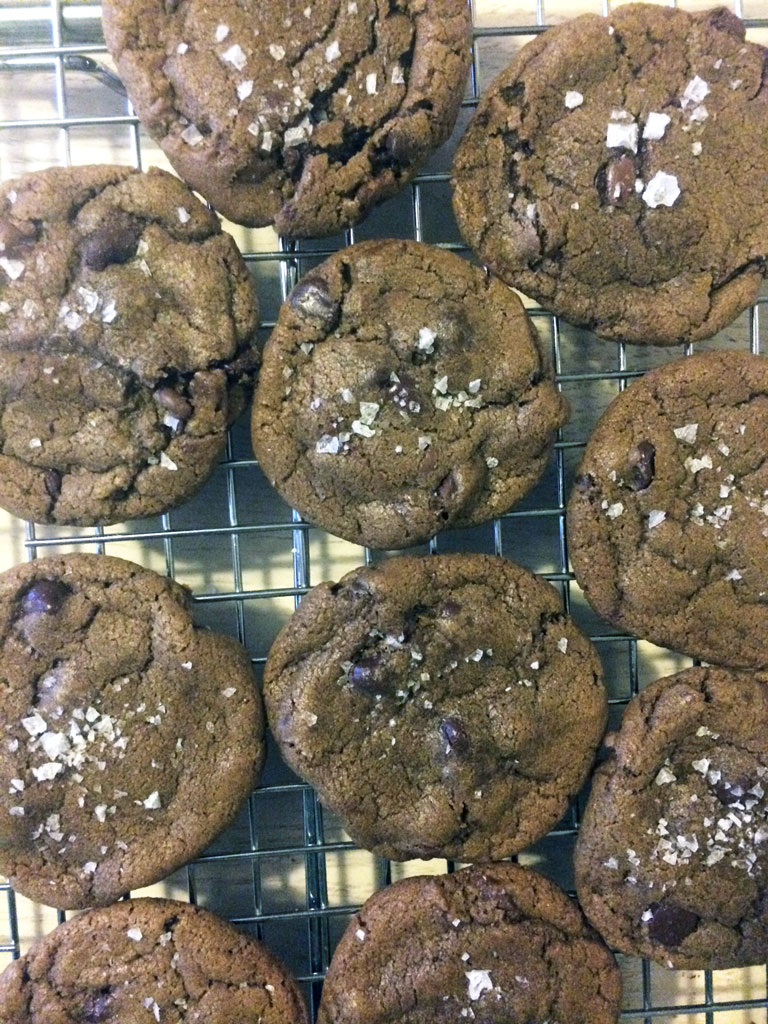 And then, on Sunday night, I decided to turn the cookies into ice cream sandwiches.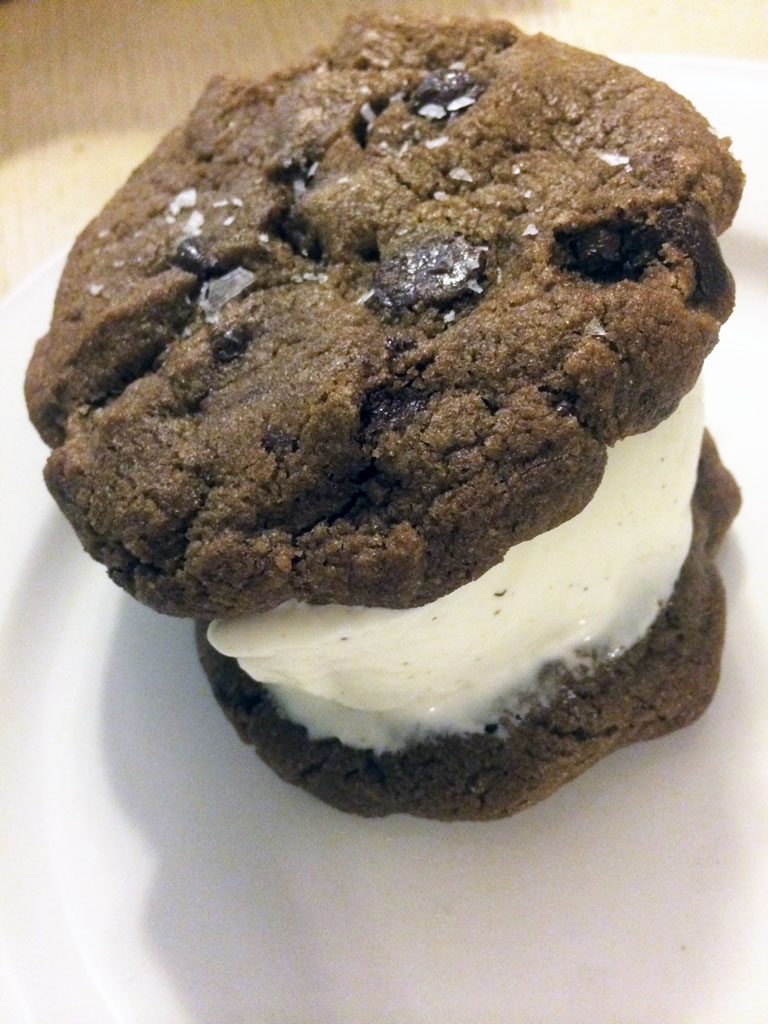 I mean, what else are you supposed to do in Hawaii when it's raining?!
So that was our weekend. Lots of baking, reading, and hanging out. Now I think it's time for the gym!