September 4, 2014
It's been hot in Hawaii. So, a day at the Pacific Aviation Museum sounded perfect this past weekend. We have been trying to go here for a while now. It is near the Pearl Harbor Memorial and every time we have visitors, we plan to go here when we visit the memorial. But we always run out of time. This weekend seemed like a great time to go to.
We started the day with a visit to the USS Utah Memorial on Ford Island. The Utah was a battleship that is believed to have been struck by three aerial torpedoes, sinking the ship and killing 58 men. You can only see this memorial if you have access to military base. If you do, it is absolutely worth the trip. A large portion of the battleship is sticking out of the water and there is hardly anyone there, so you can really take your time to appreciate the sacrifice made by so many men who were lost that day. We were the only ones there and the impact of that day really hit both of us. If you come visit me, I will take you there.
The museum consists of two hangers. Hanger 37 is dedicated to telling the story of WWII, beginning with an actual Japanese Zero.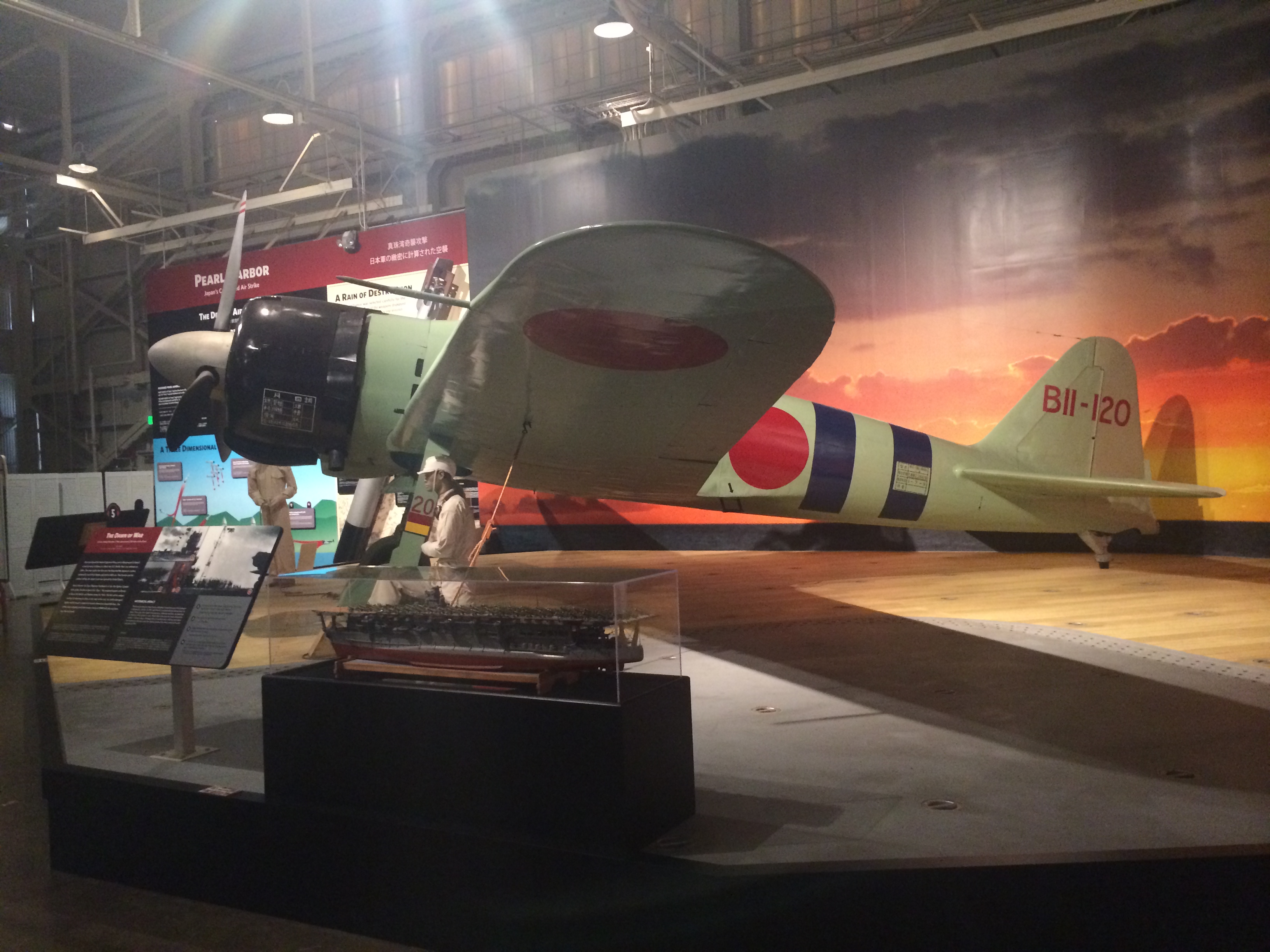 I feel kind of guilty for not bringing my family and friends who have visited us in the past year to this museum because I learned so much, and because it did not take up too much time. You can see and learn a lot in just a few hours.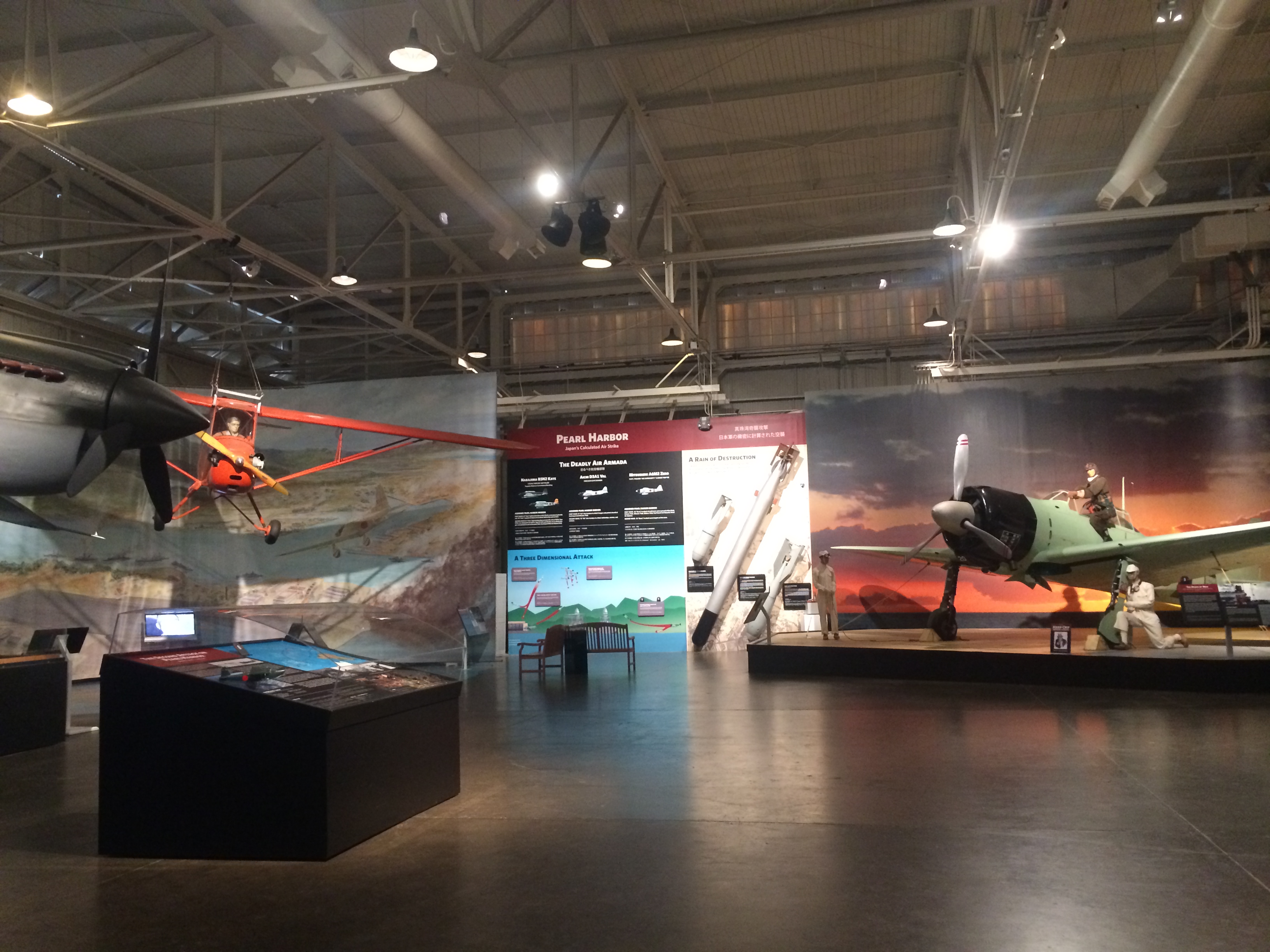 In the back you can see missiles used to attack Pearl Harbor.
Actual wreckage from a Japanese plane that mistakenly landed on Niihau during the attack on Pearl Harbor.
Towards the back, there are flight simulators that you can go in to recreate combat in WWII. There is also a special exhibit dedicated to telling the story of WWII's female pilots.
Hanger 79 still has the bullet holes from an attack and holds older planes and helicopters.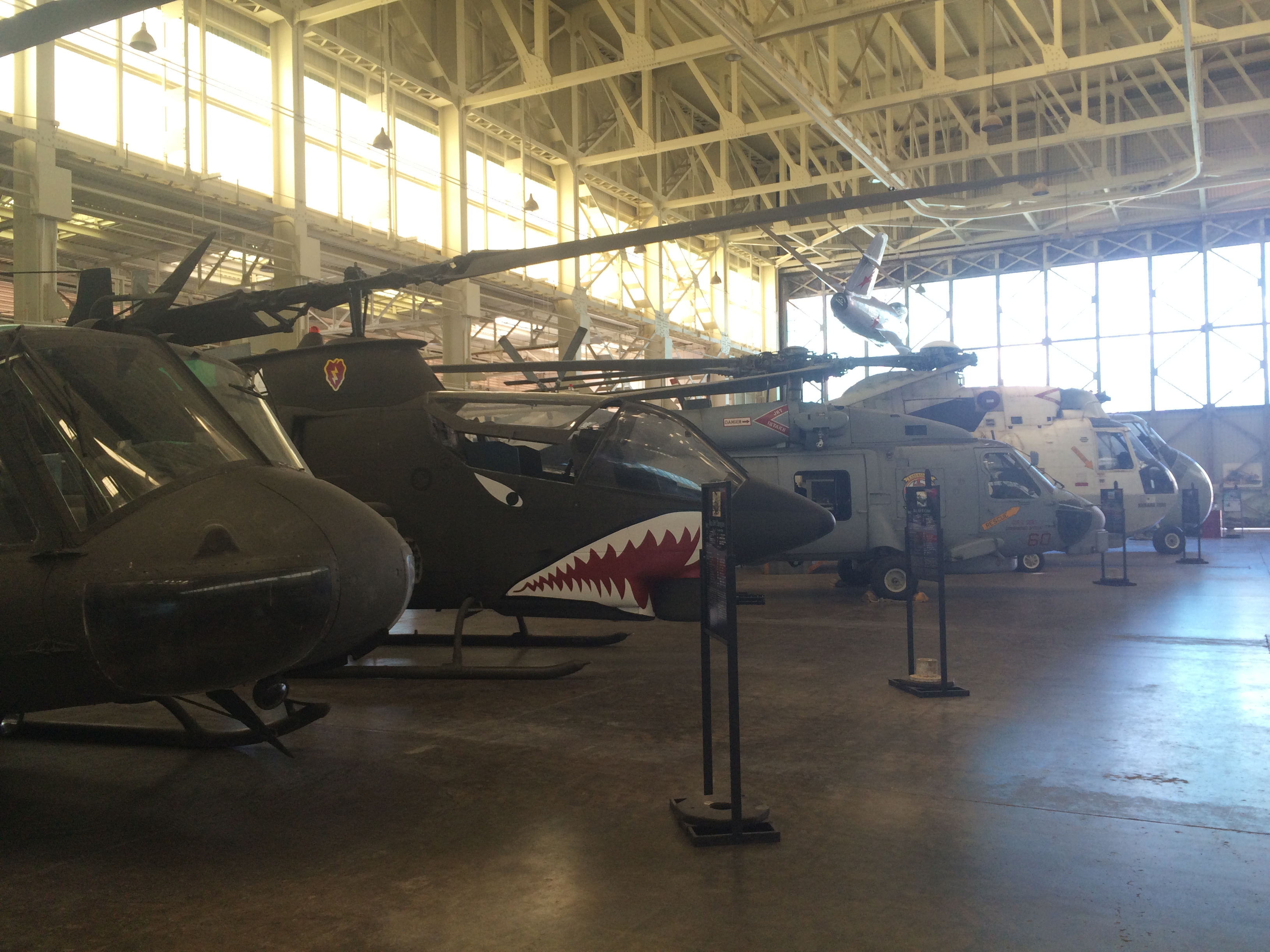 The last stop on our day date was Nico's Pier 38. As you can probably guess from its name, it's located right on one of the piers in Honolulu. I really liked it because even though it was in Honolulu, it was away from Waikiki and all of the tourists. They have a fish market where you can buy all kinds of fish that have been caught that same morning. Next to the fish market is their restaurant. It's laid back, casual, and open. Nick and I both got Ahi, which is one of my favorite things to eat here in Hawaii, and calamari.
It was a great way to spend a day. Nick had to spend much of the rest of the weekend doing schoolwork, so it was really nice to spend a day out together.