May 20, 2014
I loved Kauai. It's heaven for people who love outdoor adventures. It's also completely different from Oahu in so many ways. There is much less development and a lot less chain restaurants and shops. I didn't write much about the food, but everywhere we went, the food was absolutely delicious. I ate a lot of Ono and Opah, two delicious white Hawaiian fish, and I drank a lot of coffee.
On our last day in Kauai, we decided to kayak down the Wailua River and then take a short hike to Secret Falls (Uluwehi Waterfall).  It's a two mile paddle in the kayak and then a one mile walk to the waterfall.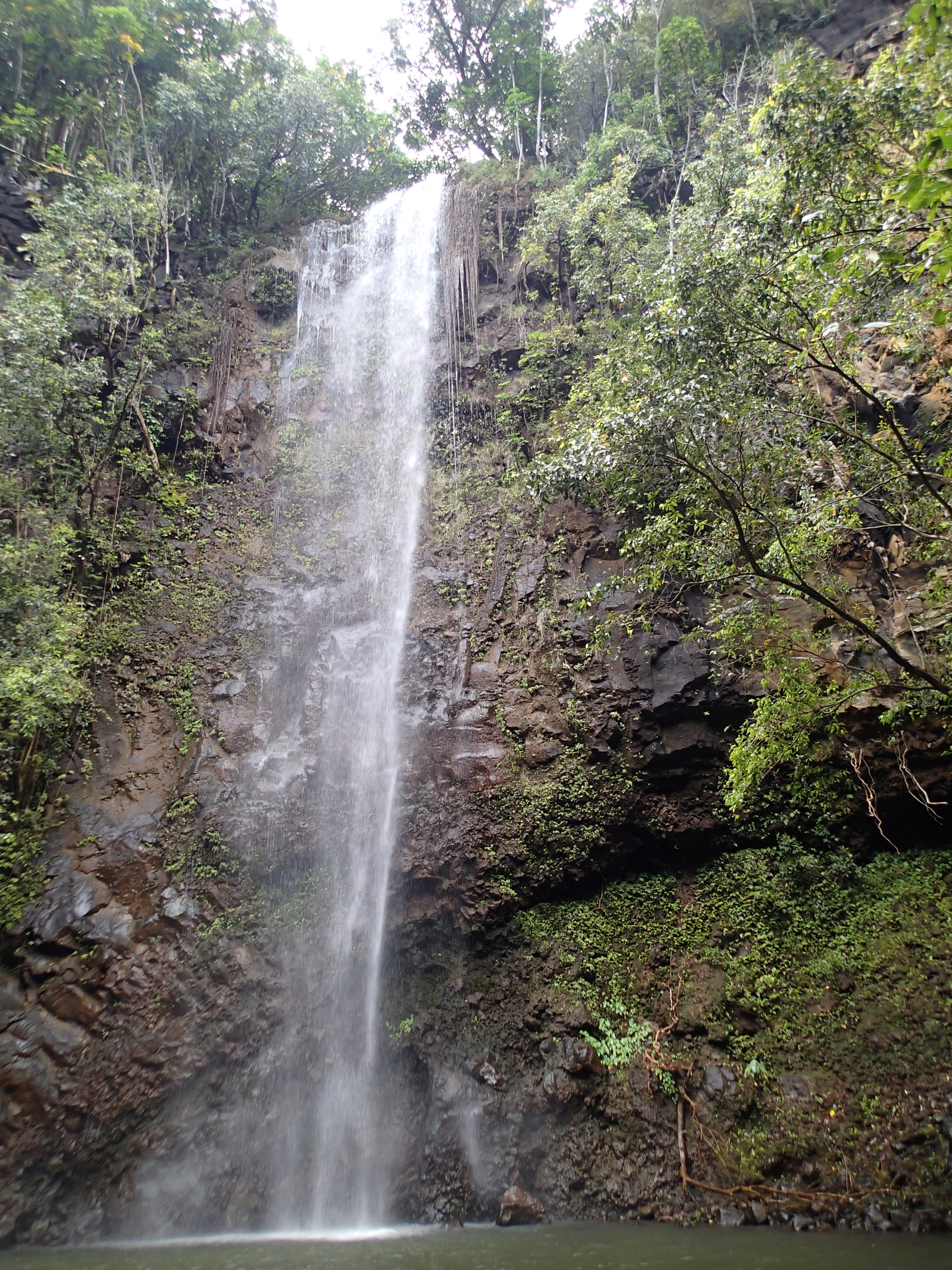 We started the journey on a guided tour down this gorgeous river with Kayak Wailua.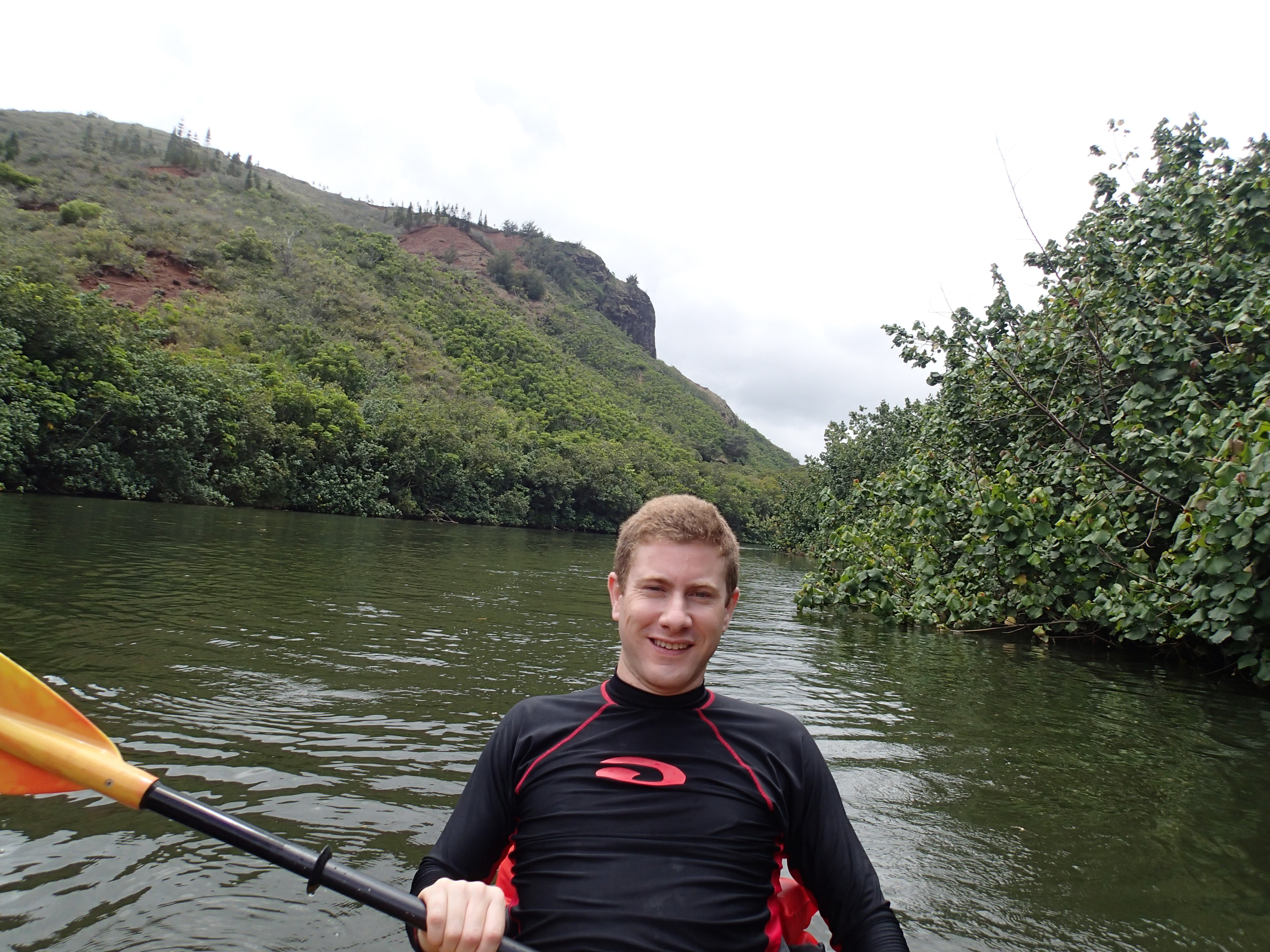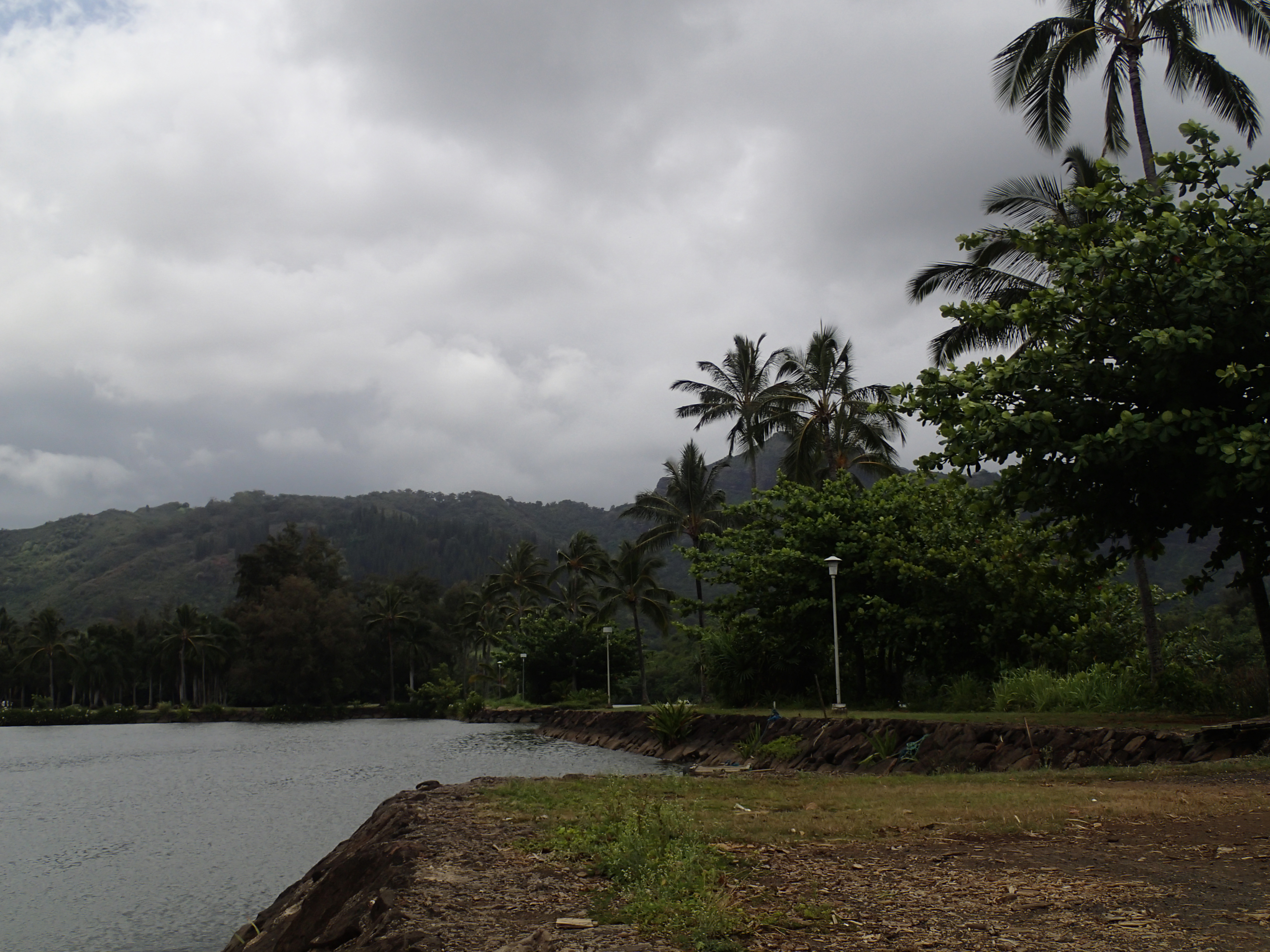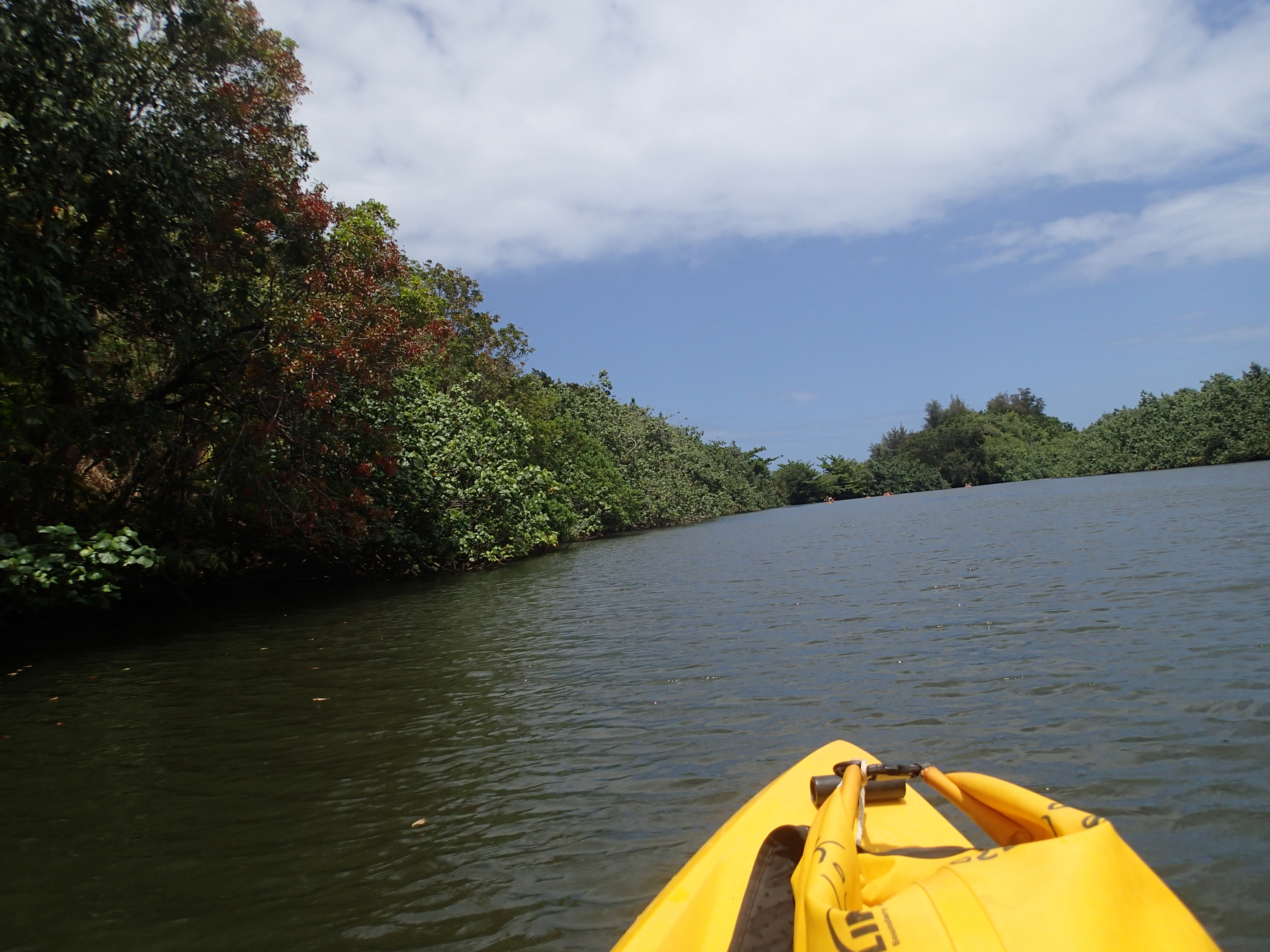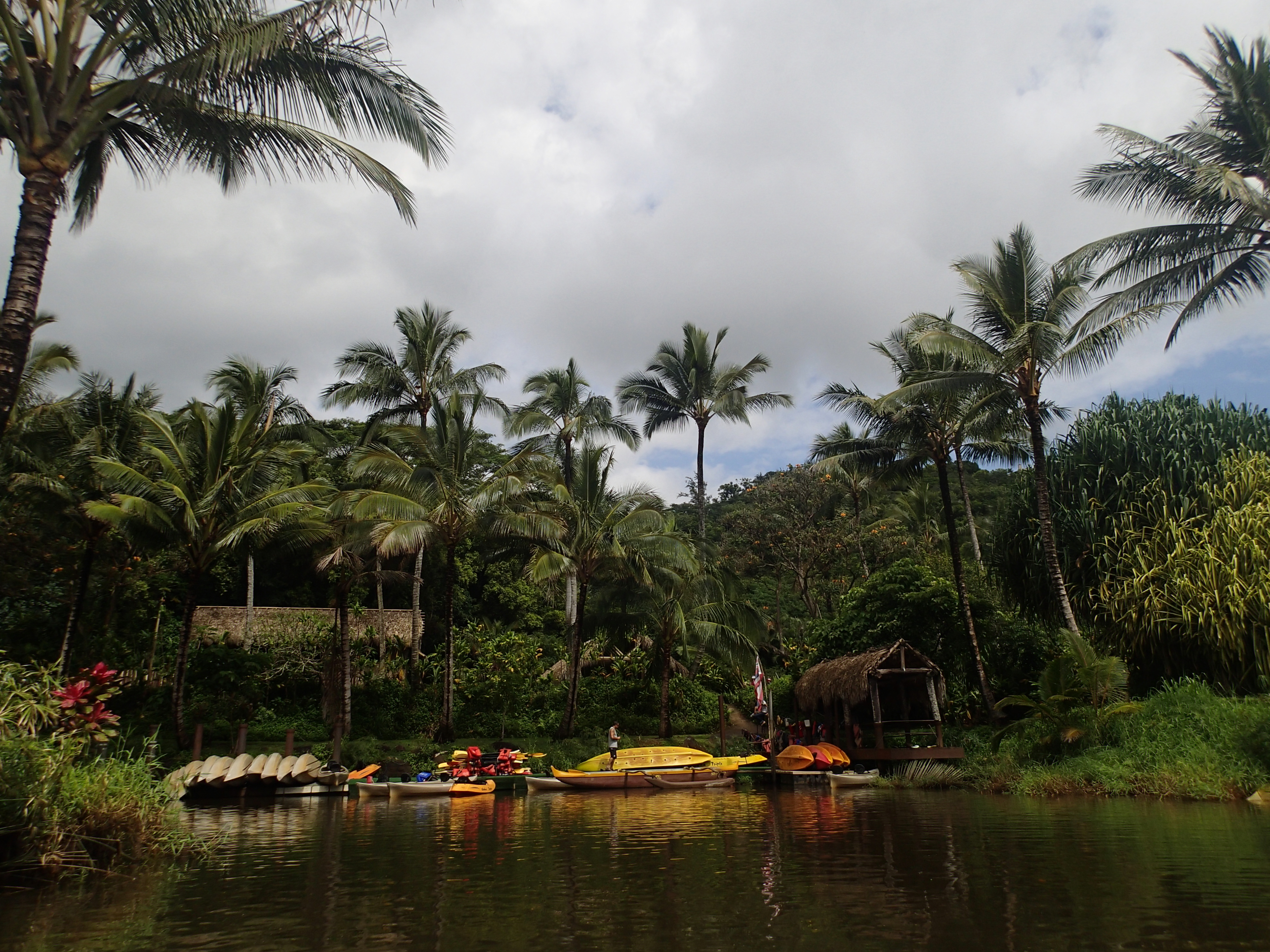 The last part of the tour took us through this muddy but gorgeous trail. We carried some snacks with us so we could enjoy them by the falls. I loved that our tour guide knew all the perfect spots for pictures and offered to take them for us!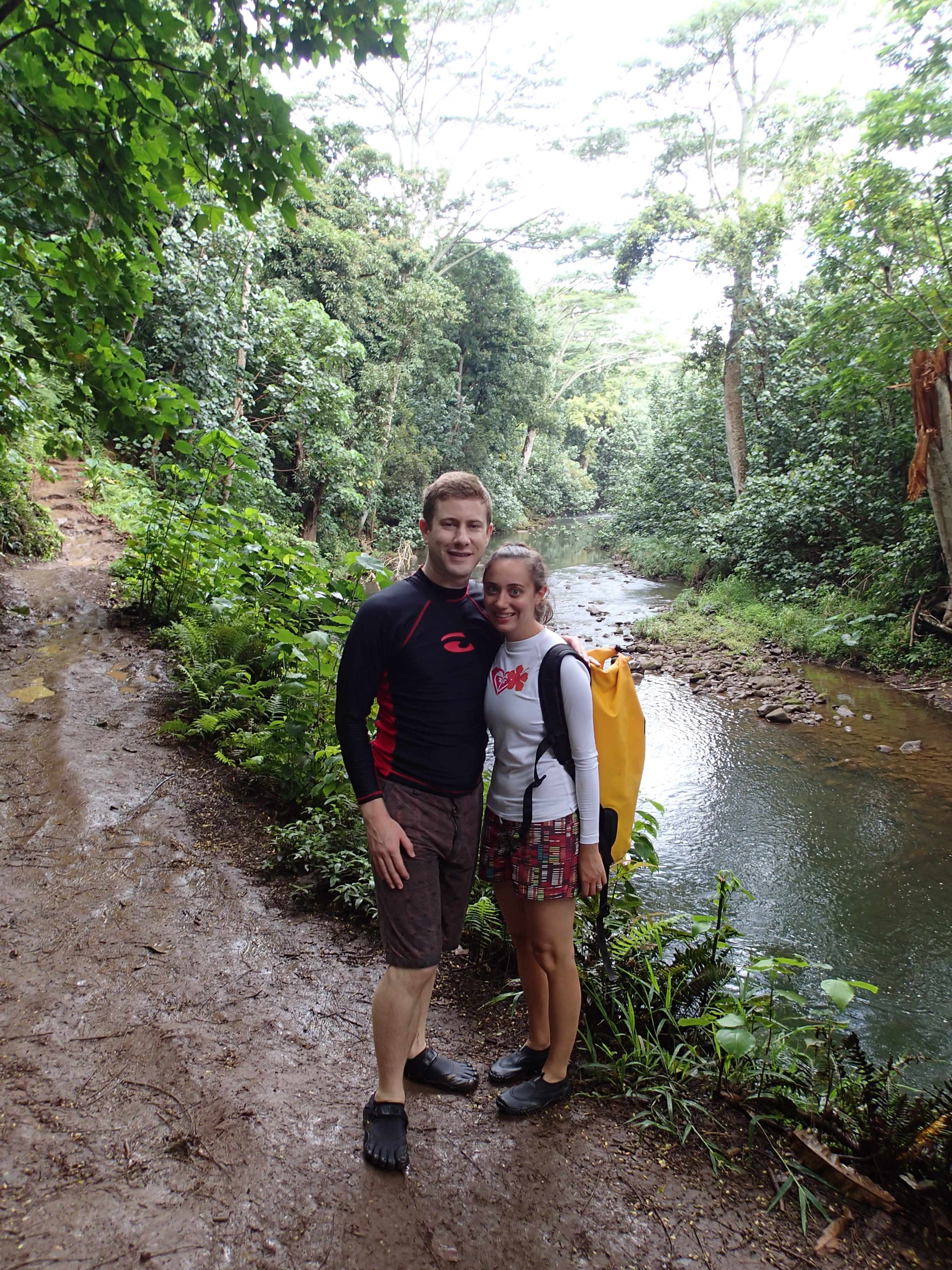 About a mile later, we arrived!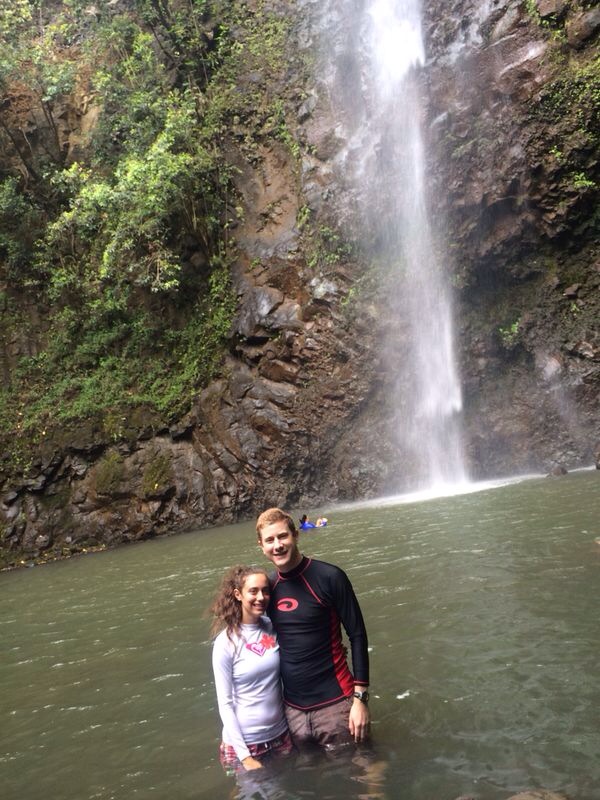 We ended our trip with an amazing meal at Oasis on the Beach. We got a bunch of small plates and enjoyed this gorgeous view of the water before heading home.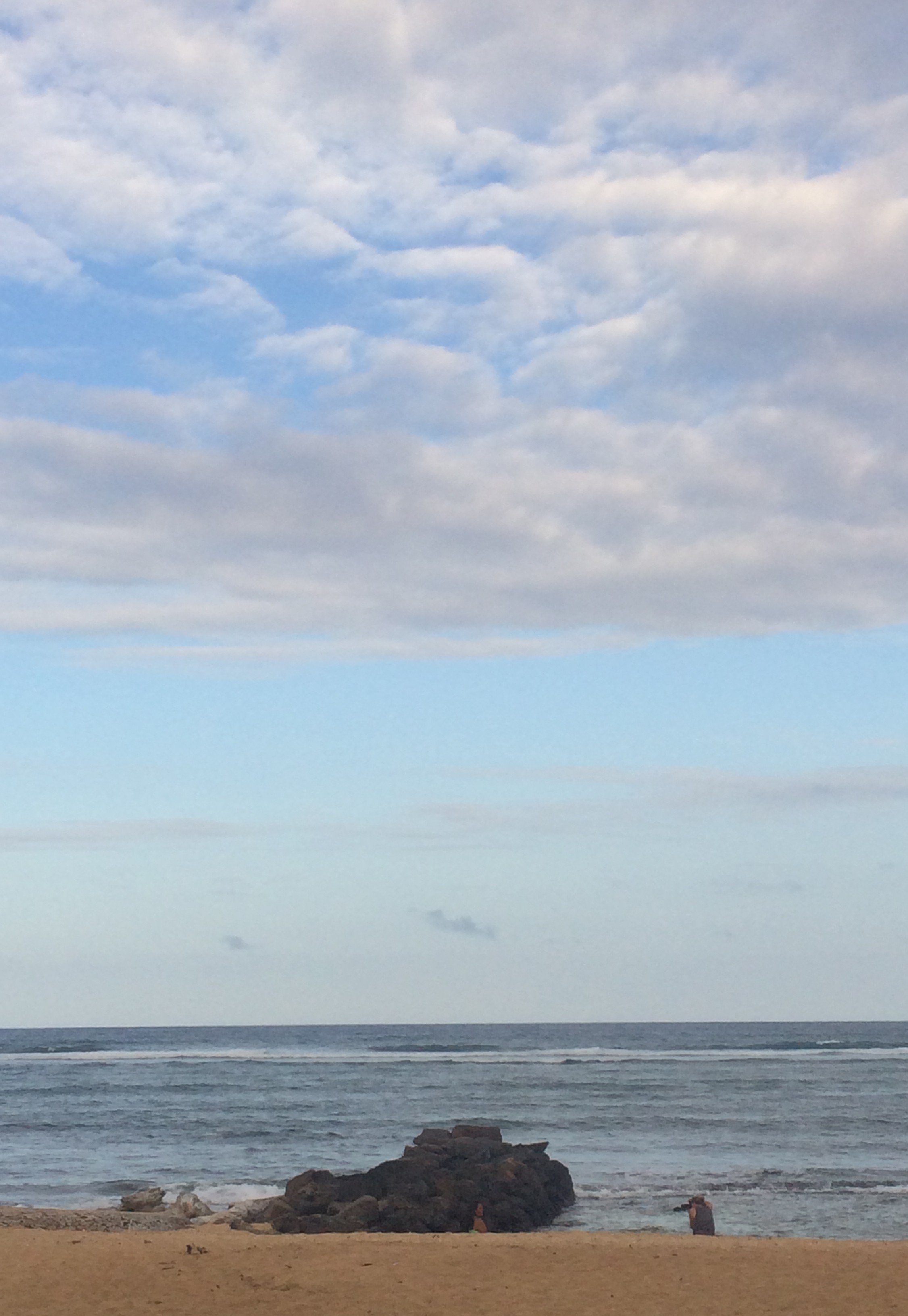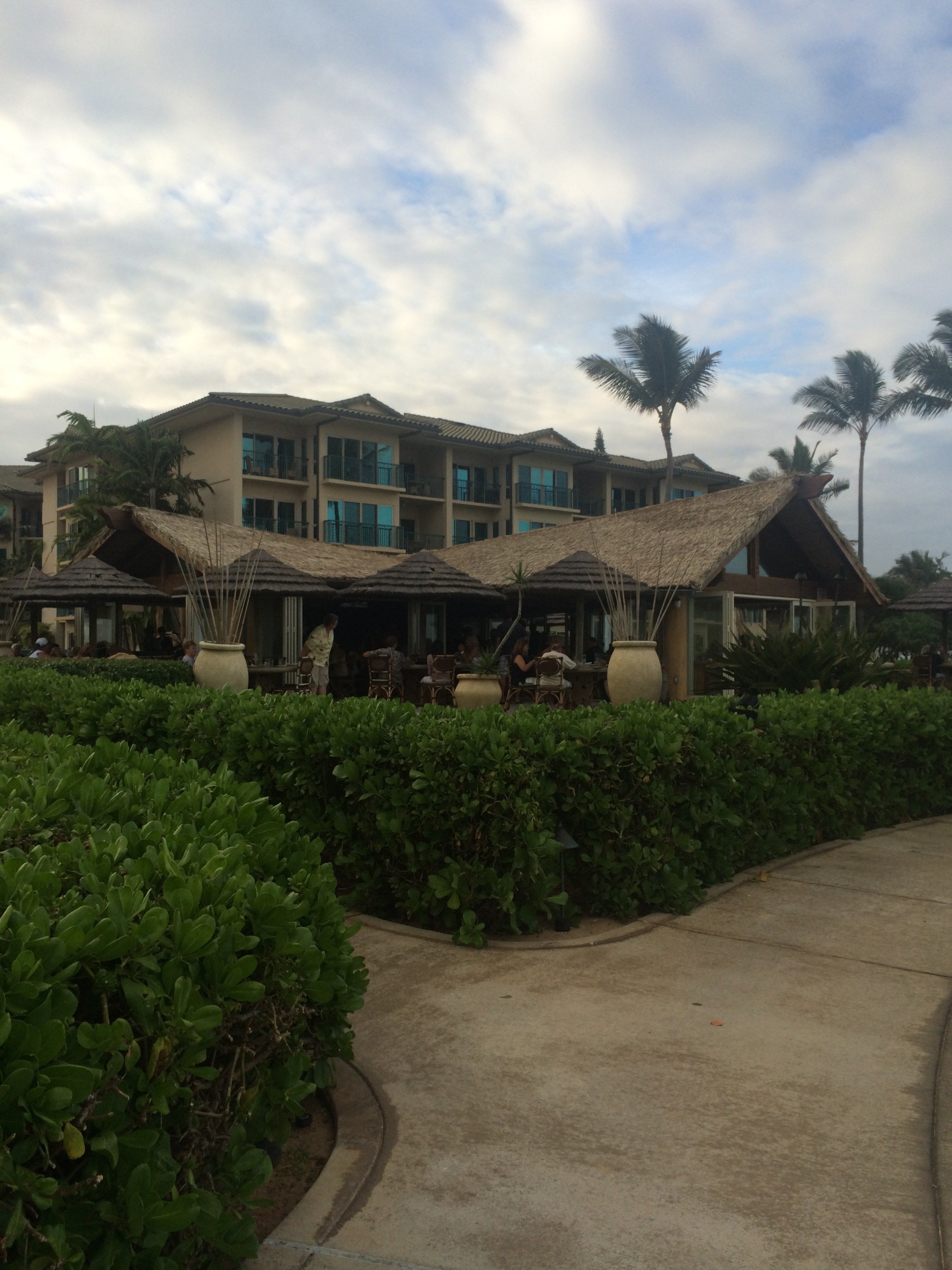 So that's the end of our trip!  Nick and I are already trying to figure out how we can get back, if only for a few days!