May 18, 2014
There are so many different ways to see the Na Pali Coast.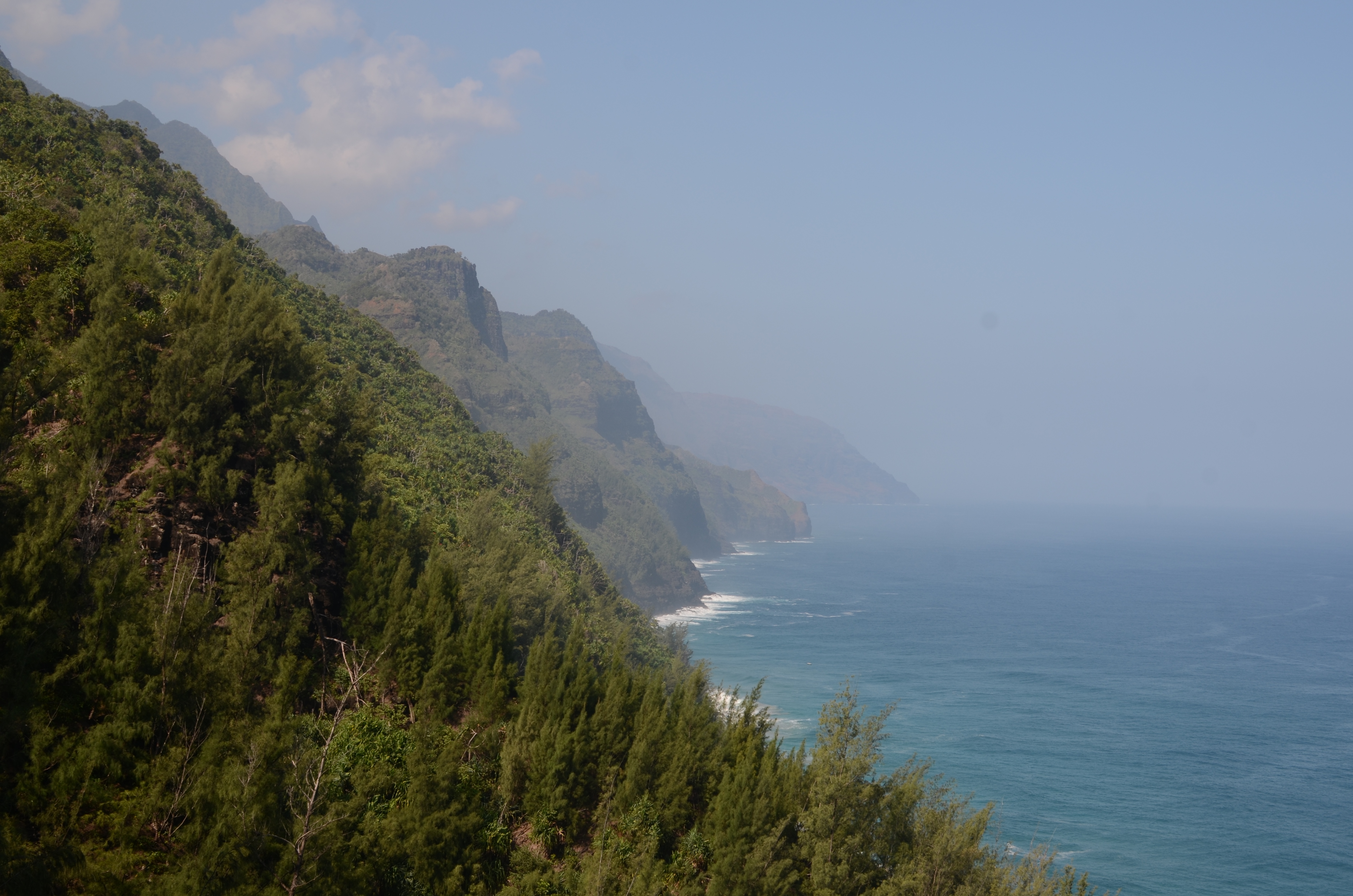 From the water, there are guided tours that take you kayaking, or you can relax and see it from a boat. From the air, you can take a helicopter ride around it. And finally, on land, you can simply take a hike on the coast. We decided to see it two ways. First, we took in the views by boat, which gave us a really nice overall view of the coast. The next day, we embarked upon an 8-mile hike to see as much as we could in one day.
Now, if you choose to hike the Na Pali Coast, you have some more options.
The entire hike is called the Kalalau Trail. This encompasses 11 miles (22, round trip).
But you don't have to hike all that way to see gorgeous sites. The hike is divided into three sections. Nick and I did the first two parts, which is an 8-mile round trip. We thought it would take us 4-5 hours. It took us 7 hours.
The Kalalau Trail begins with a 2 mile hike to Hanakapiai Beach.
You get to look at these gorgeous views pretty much the entire time: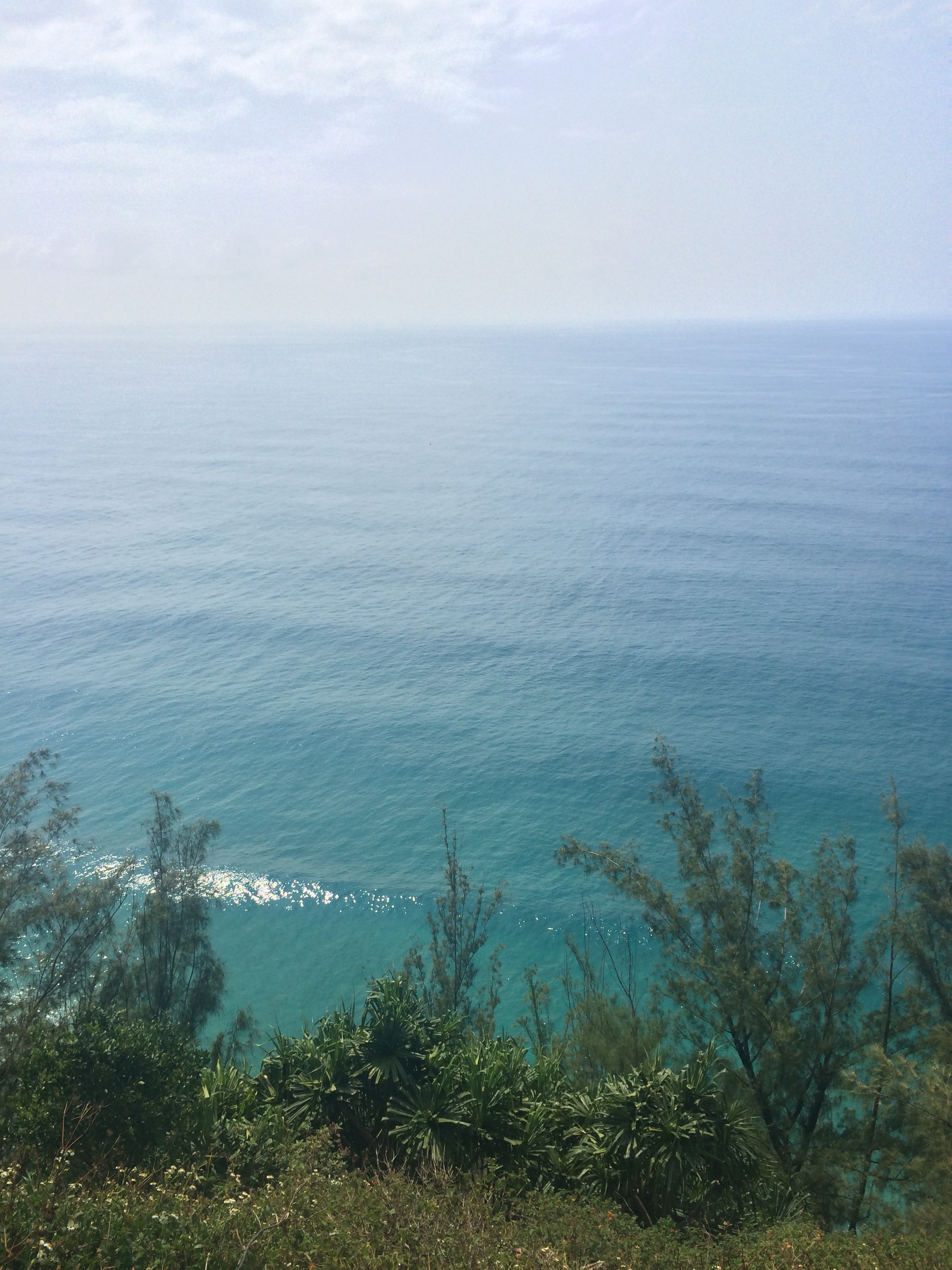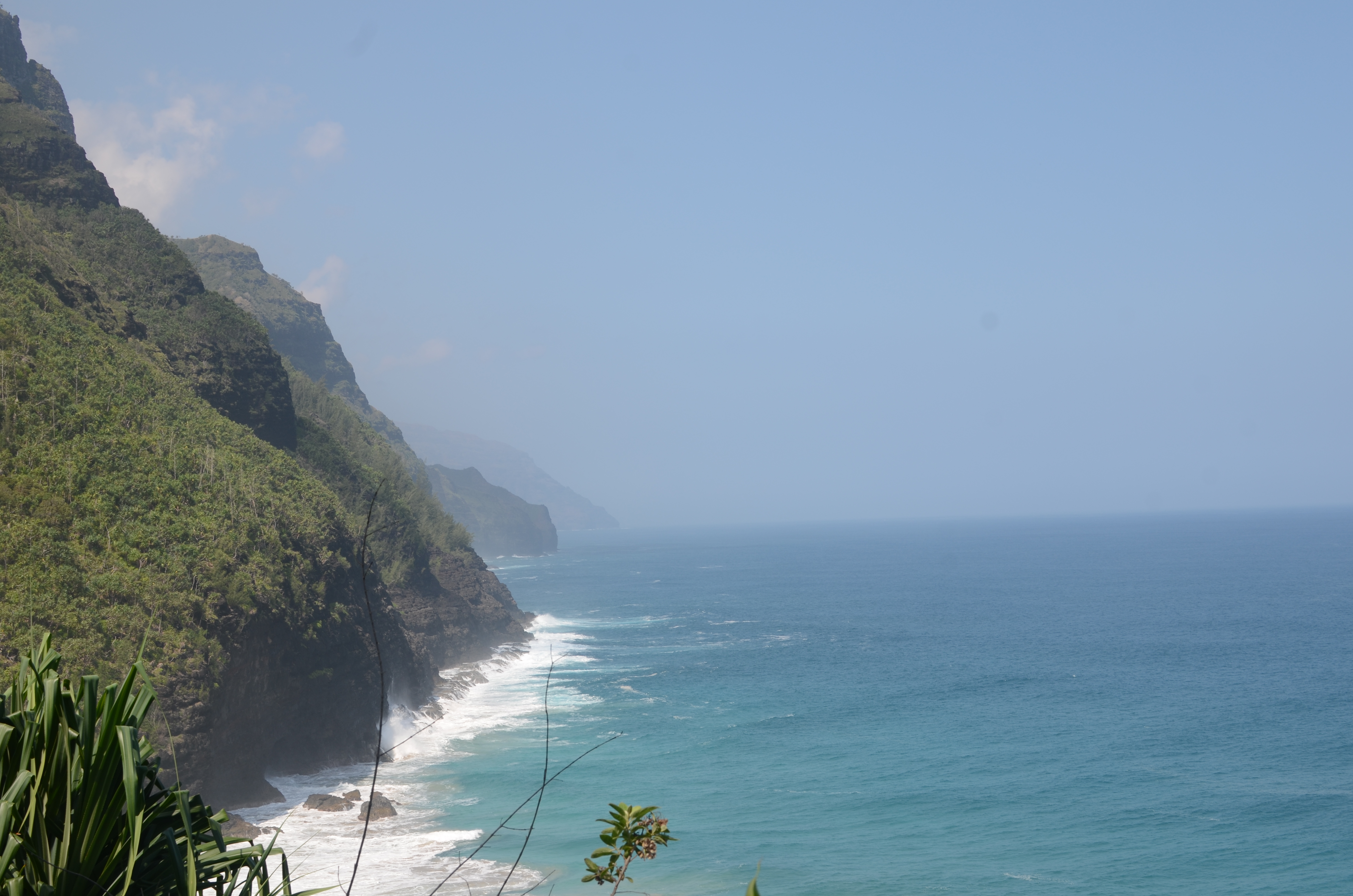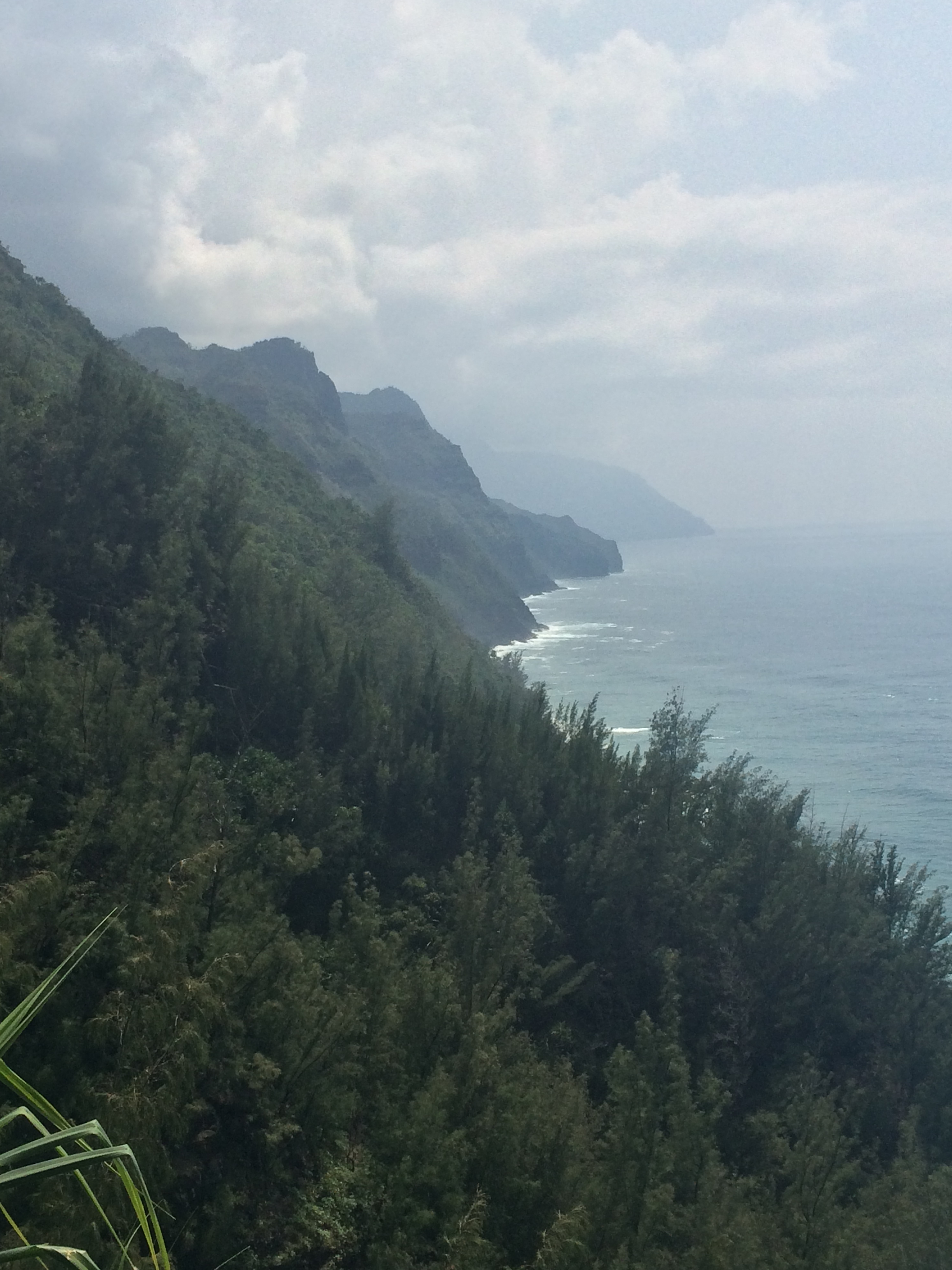 And the trail itself was so beautiful, it was like something out of a movie.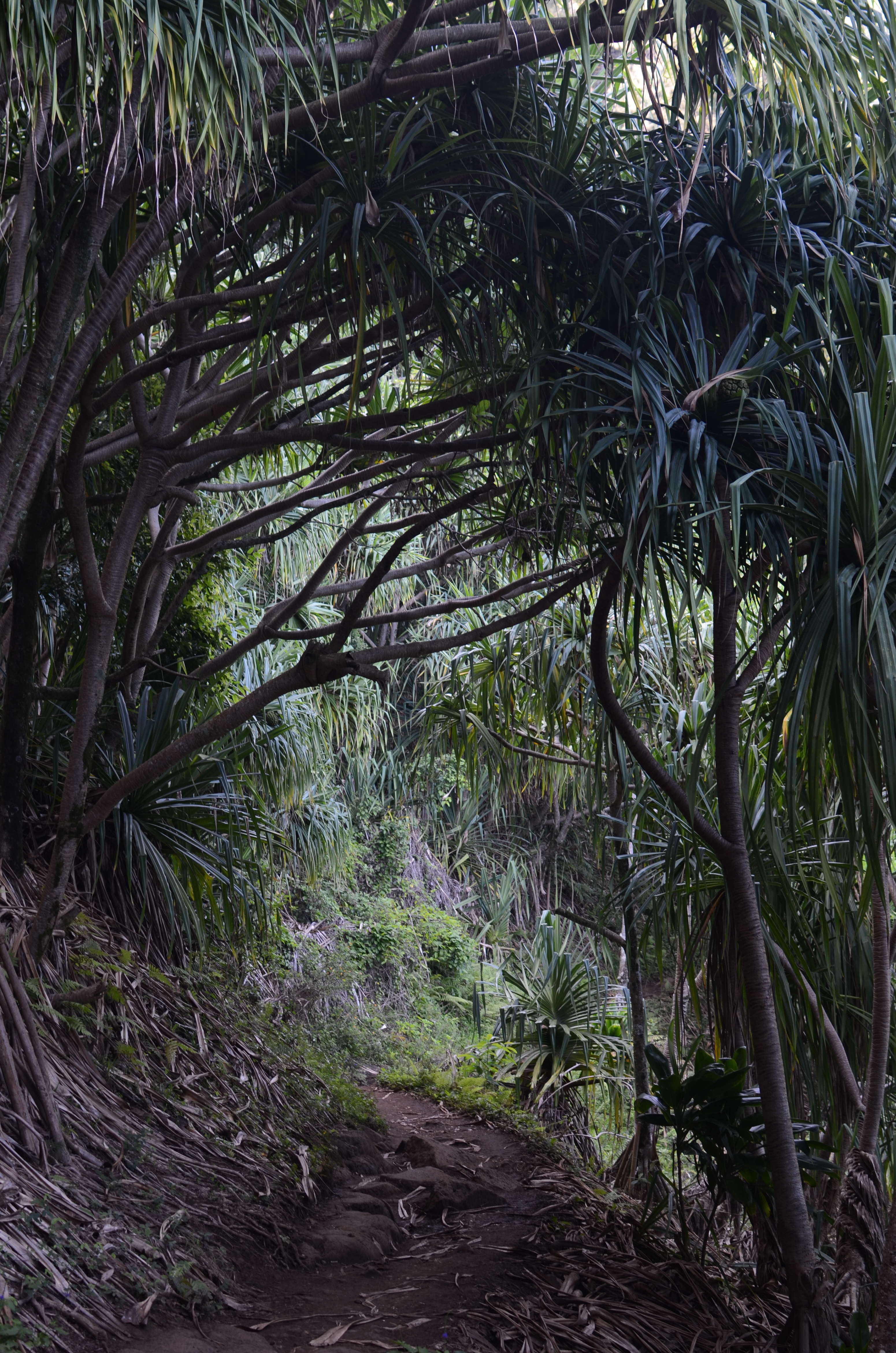 It was the perfect mix of sun and shade. In the sun, it was super hot, though. We were so sweaty by the time we got to the beach!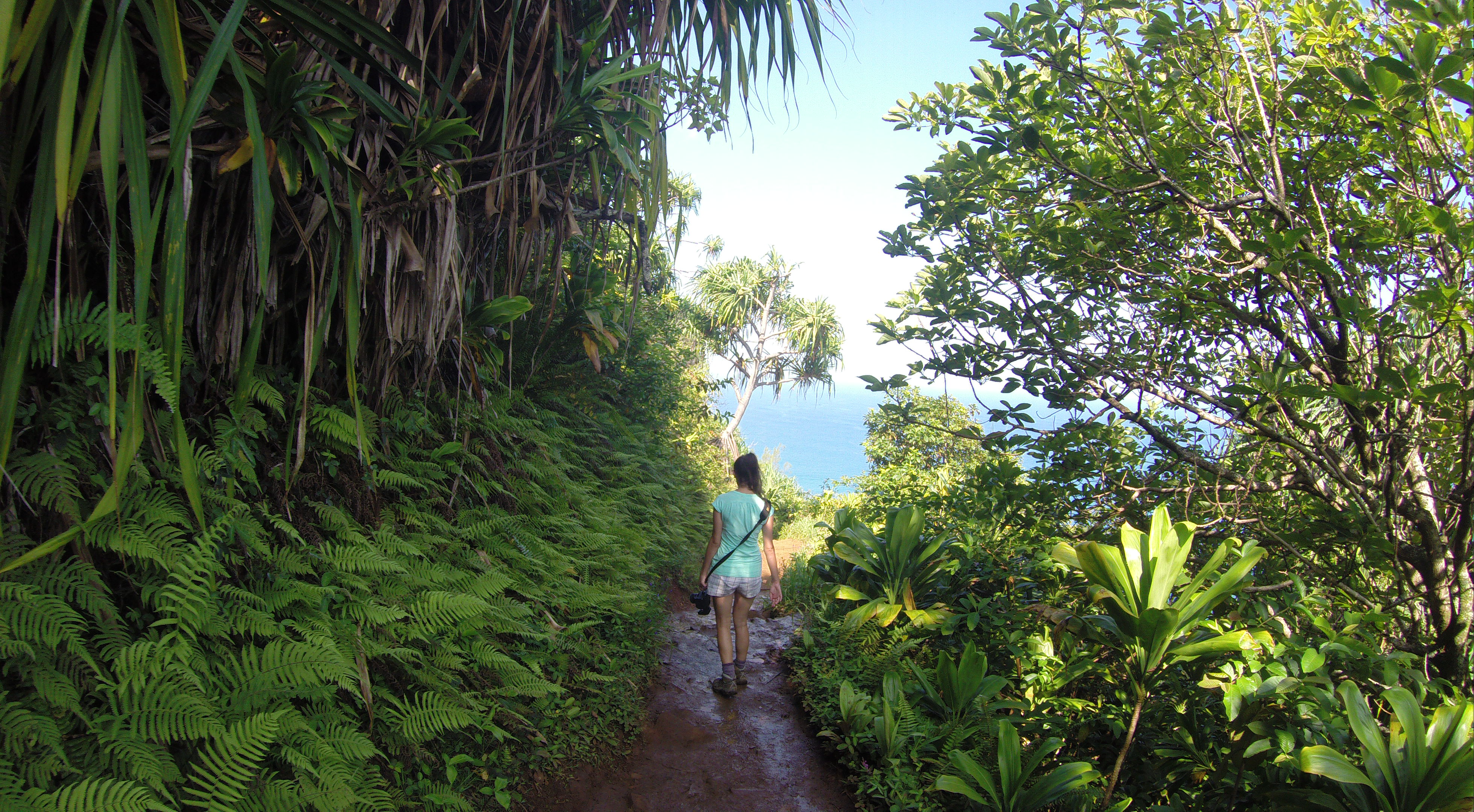 When you are almost there you get to see the beach from the trail.
Two miles of this awesomeness later, we had to cross over a stream.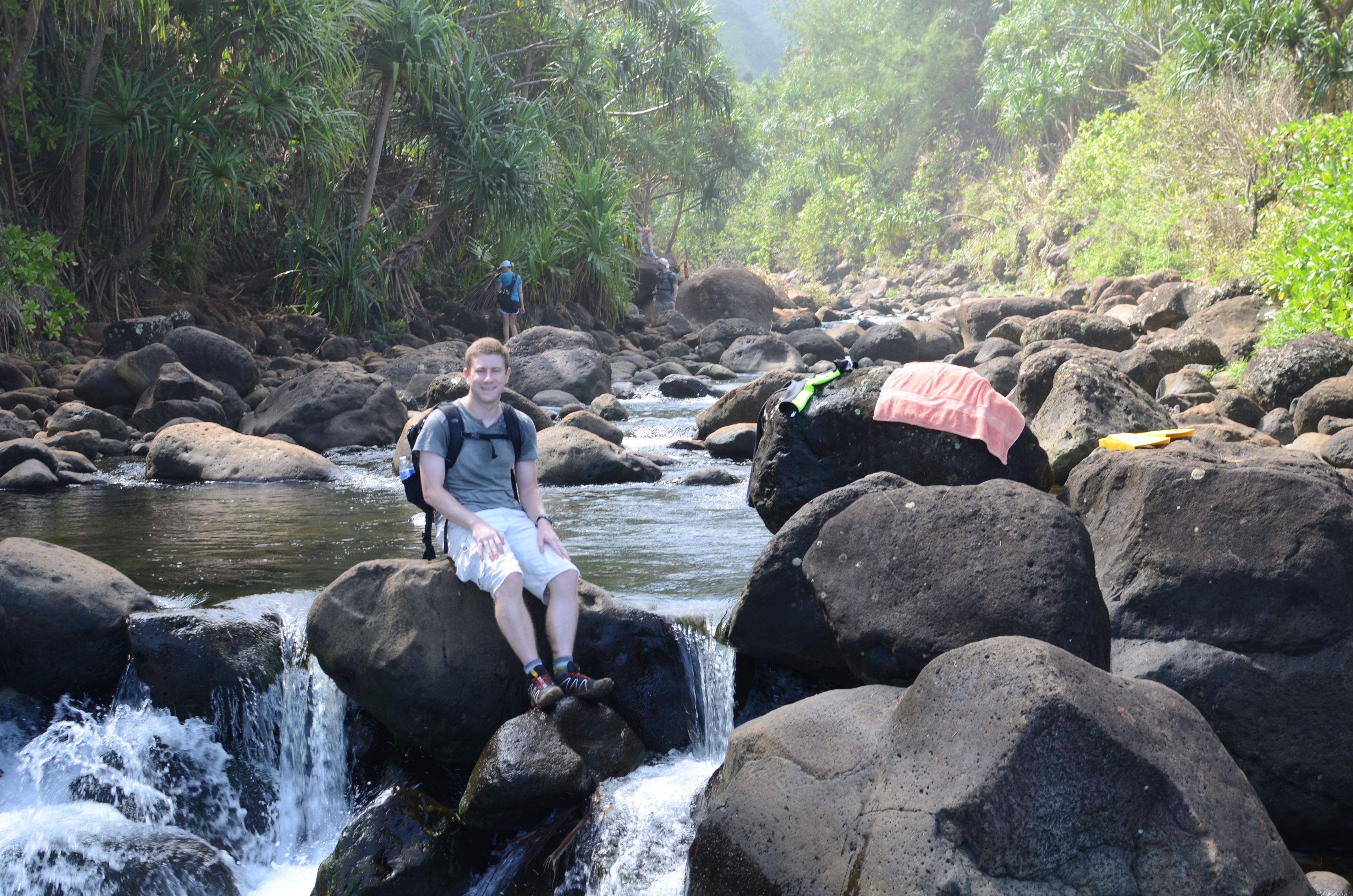 And then we arrived at  Hanakapiai Beach.
Many people turn around here. It's a really great way to get a taste of the Na Pali coast because of the beautiful views that you get pretty much the entire time. I would have to say that this hike is a little bit difficult because it is really hot and and sunny in a lot of spots and because of the stream crossing. But we did it!
Whatever you do, do not go in the water at this beach! A friendly little sign points out how many people have been swept away each year:
I stayed away.
This beach is super crowded. This is the most popular part of the hike and where most people turn around. You can hike two more miles to Hanakapiai Falls before committing to the 11-mile hike. I really wanted to see this waterfall and we felt pretty good at this point, so we kept going. There were a lot more stream crossings.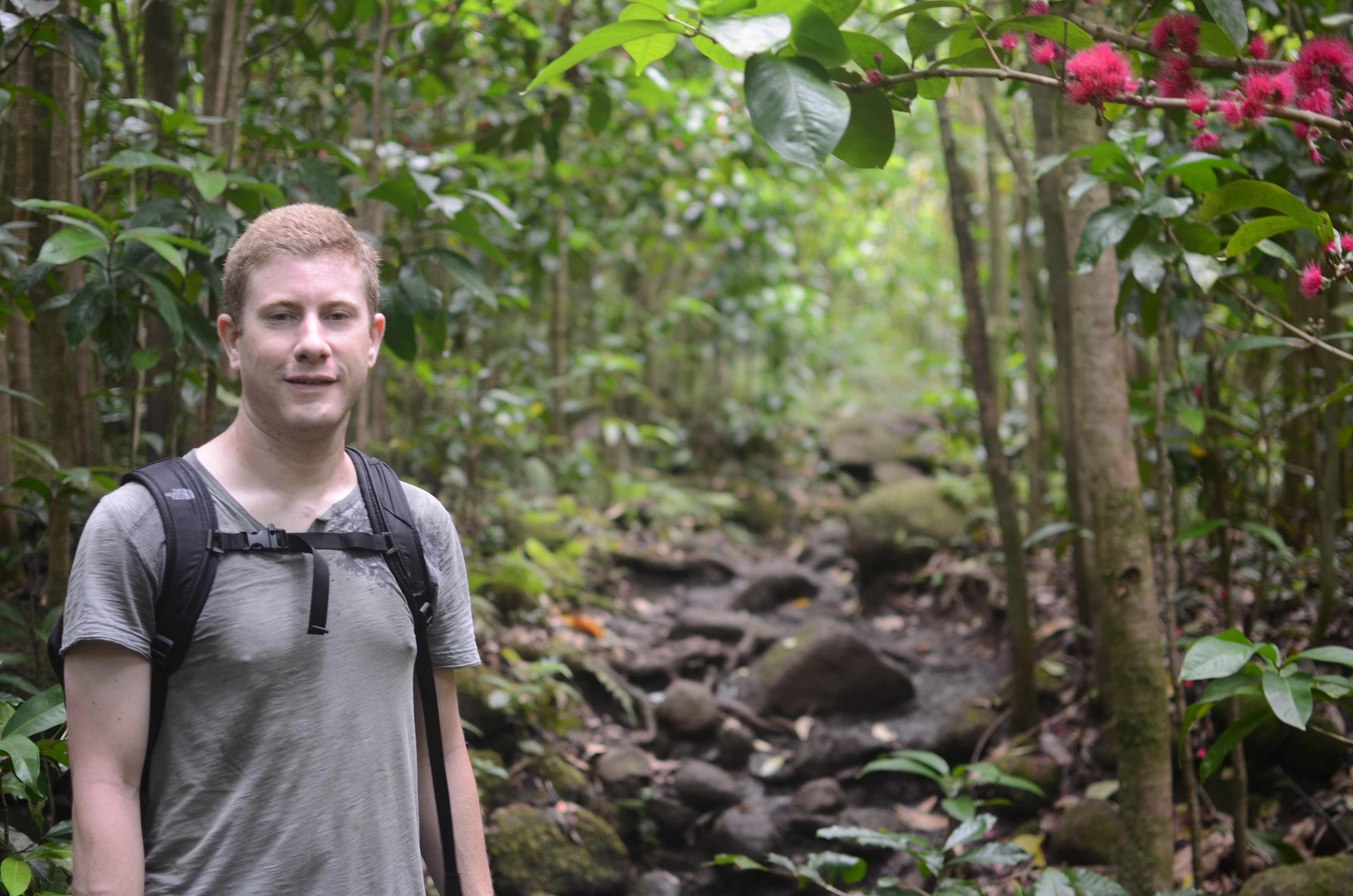 Almost there!
Towards the end of this part of the hike, it got pretty difficult, but I was determined to make it to the waterfall. And I was so glad I did.
Oh, those colors.
We climbed up a little bit to get a better overall view.
Bonus: Much less people than on the beach!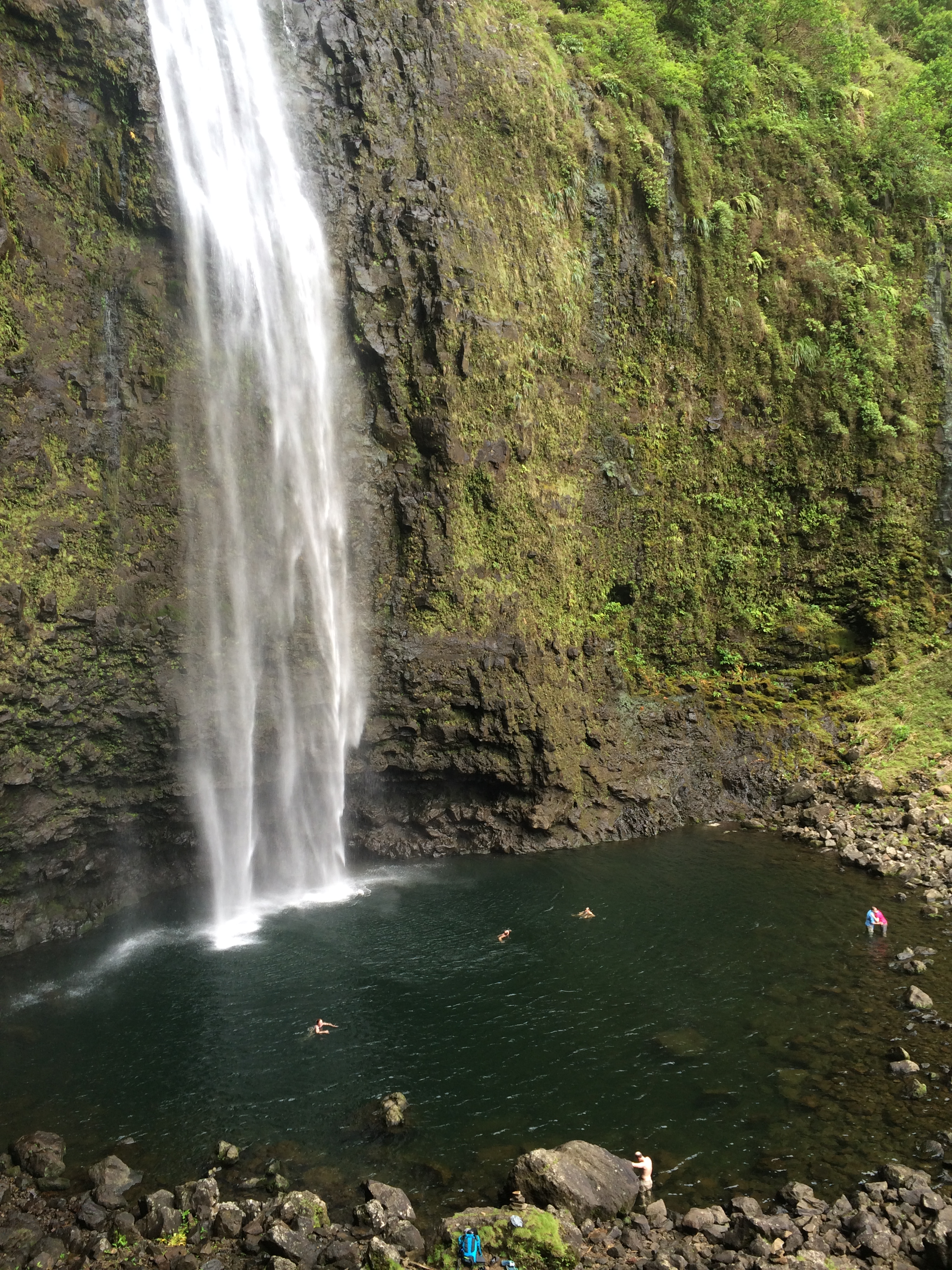 After we rested, ate some Cliff Bars, and soaked up the view, we headed back exactly the way we came. We got to see the beach again and soak in all those gorgeous views one more time.
We were so tired by the end of the day, but we both agreed that it was the best hike we have ever done.The views are just so beautiful the entire time. It's a difficult, challenging hike, so we felt really good about reaching the destinations. We earned those views!
What makes this 8-mile hike so unique is that we got to see a beach, a breathtaking waterfall, and beautiful views of the Na Pali Coast, all in one day. And the views change drastically throughout the entire experience. Yes, it was a perfect hike, the best hike I've ever done.
I would have loved to backpack to the end of the trail and camp out overnight, but it gets super narrow and dangerous past this waterfall and we were not going to take that kind of chance. We had an amazing day and I didn't feel like I was missing out by not going further.
I want to add to my bucket list! What's the best hike you've ever done?