July 9, 2015
June was a crazy month! We had visitors here practically every day, so this month was all about spending time with them. But this island is constantly surprising us, and as Nick and I played tour guide, we discovered so many places we had never been to before. I am so excited to tell you all about them. I feel like June was a month where I got out of my comfort zone and tried some new things, and I loved it all. I feel like now that we have been here for a while, Nick and I tend to do the same things over and over again, so it was really refreshing.
Discoveries
Nick and I went on a new hike called the Crouching Lion Hike, on Oahu's North Shore. Nick and I tried it out in the beginning of the month. Since we had so many visitors that we wanted to bring up here, I ended up hiking it 3 times in one month! No complaints here.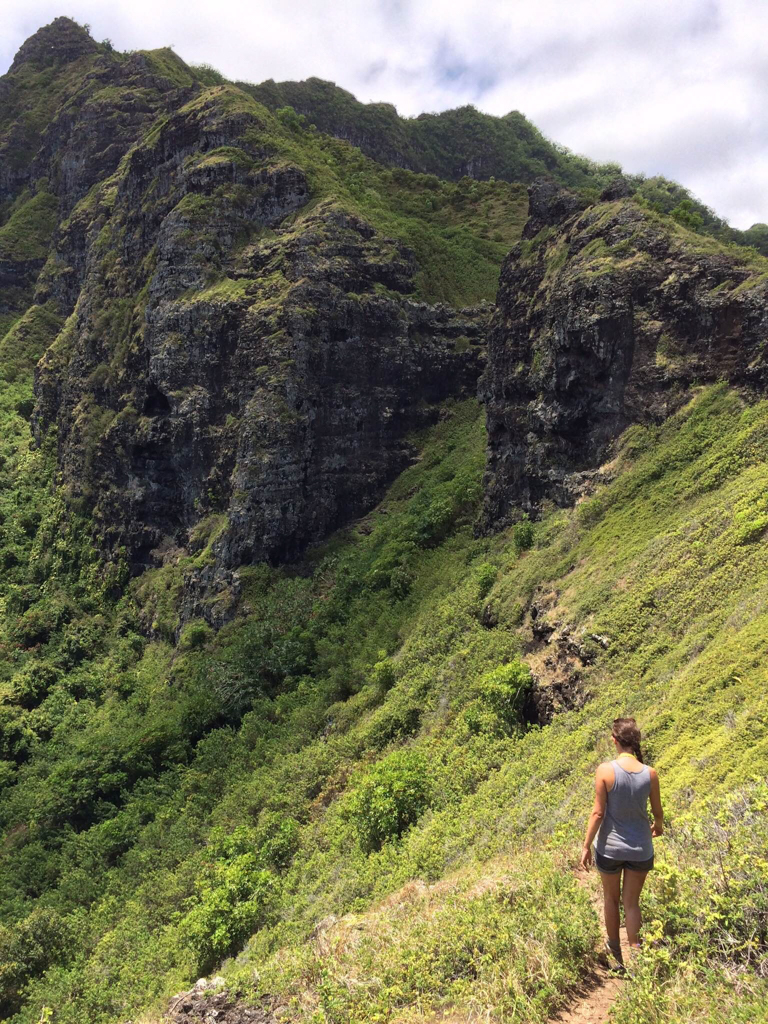 Having guests in town is always awesome because, aside from getting to spend time with people we love, we always end up going to places we haven't gone to before. When Erinn came, we went to a few beaches I had never been to before so we could go snorkeling. She brought her own snorkel gear, so I knew I had to take her somewhere great. We decided to go to Hanauma Bay, a nature preserve that has lots of tropical fish because there is so much coral. I've heard that it is one of the best places to snorkel and it certainly lived up to the hype. I can't wait to go back and I can't believe it took me so long to get there. I highly recommend it for snorkeling on Oahu!!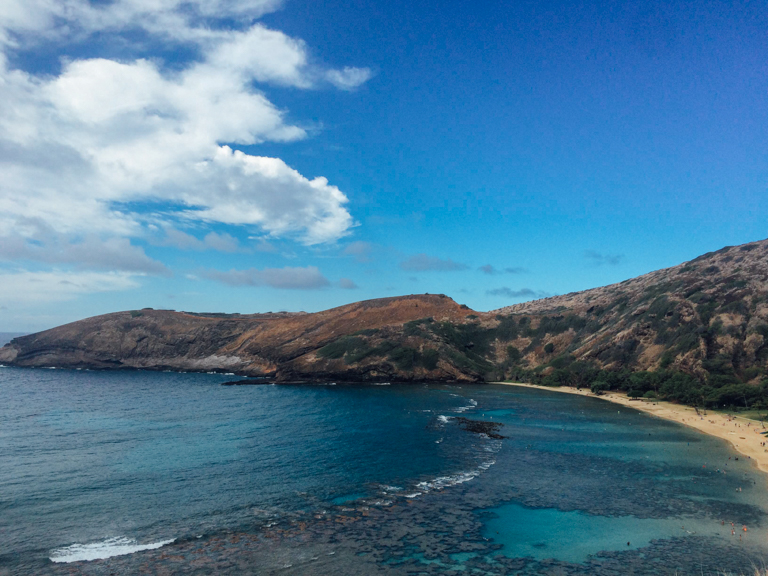 Look at all that coral!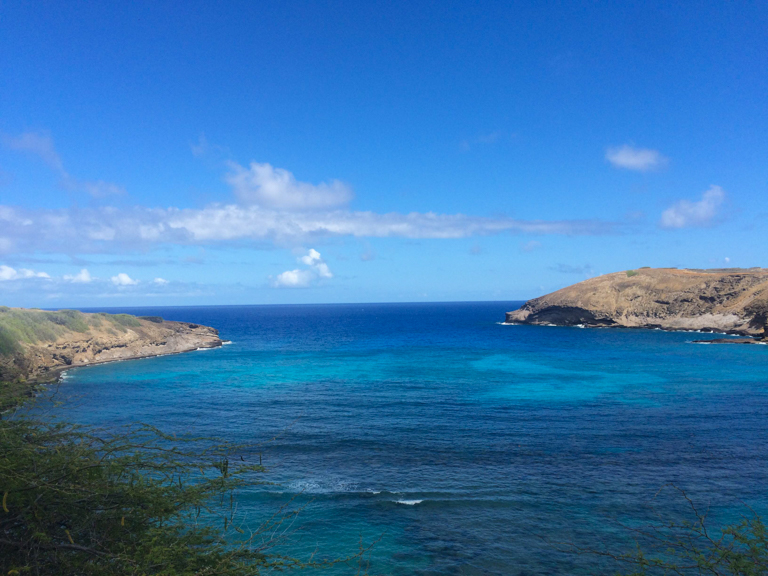 We also discovered this awesome new, super small brewery that only brews two beers (for now). Lanikai Brewing Company has a porter, which has a vanilla flavor and is probably the best porter I've ever had, and an IPA. Both are awesome – I feel like you can taste the craftsmanship that goes into them, if that makes any sense. Nick and I might have bought a growler so we can just go fill them up whenever. The brewery is working on making more beers too and I am so excited to see what they come up with!
In other important news, there is a gastropub in Honolulu called Pint and Jigger that I've been dying to go to for over a year. Thanks to our visitors who also wanted to check it out, I've now been there twice. They have some serious cocktails – no fruit juice here. They they also have a great beer selection and lots of good food too!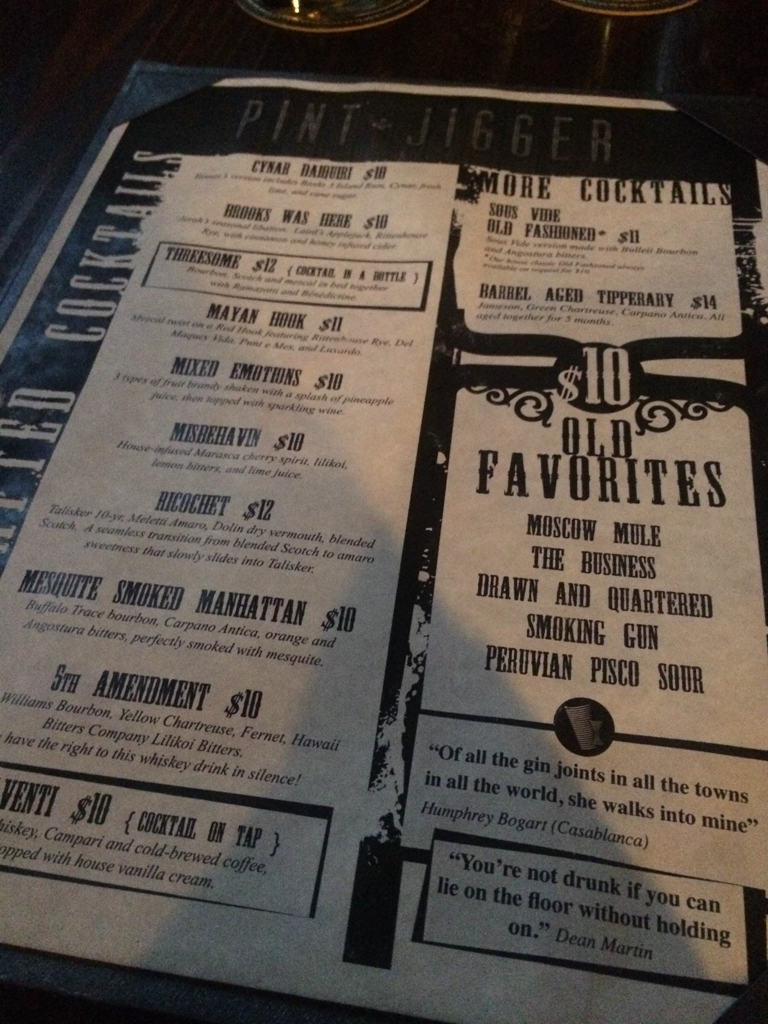 Travel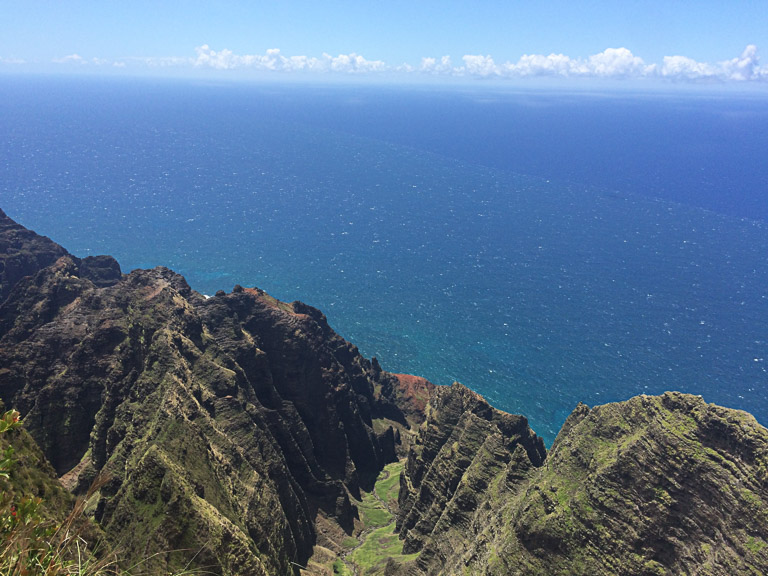 Our month started off with a visit from my friend Erinn. We took a girls trip to Kauai, where we stayed in a treehouse! Check out all of the pictures from our trip here!
Visitors
Again, the blog's been kind of on the back burner because right after Erinn left, we had a visit from Nick's family! We mostly hung out, went to the beach, and ate as much food as we could. I had lots of fun hanging out and showing them my favorite spots!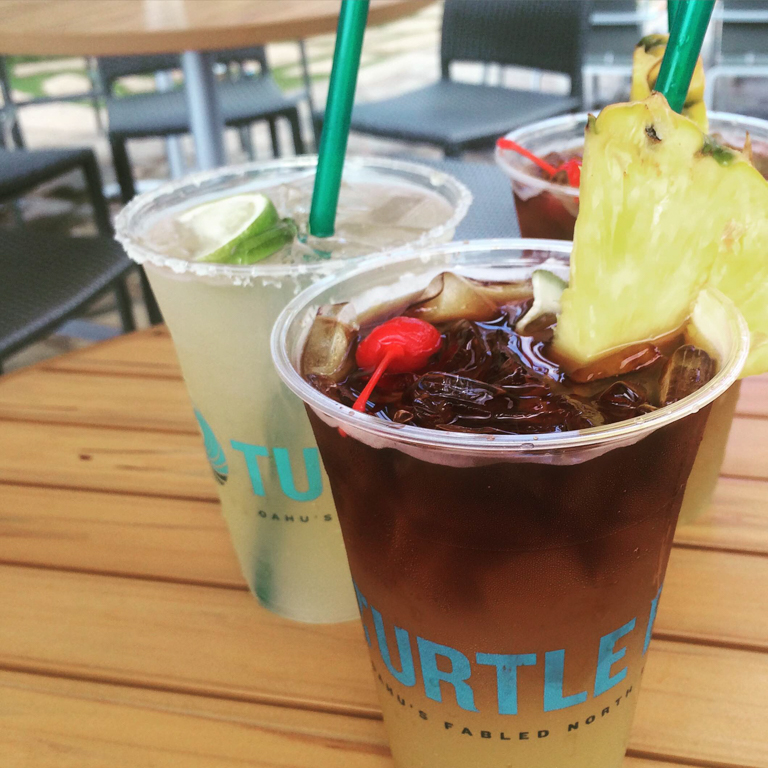 We found ourselves at Turtle Bay resort one day, and we discovered that a movie is being filmed there. We saw the crew setting up to shoot a scene! We learned that the movie they are filming is called Mike and Dave Need Wedding Dates and that one of the stars is Aubrey Plaza. They are shooting all over the island, so obviously I've been on the lookout for her ever since.
I couldn't help take a photo as they were setting up…. A wedding scene, perhaps?!
It's the little things…
And just because it was so perfect, I have to show you a completely unedited photo of a sunset that Erinn and I got to watch. How are those colors real? I was so happy she got to see such a gorgeous Hawaiian sunset.
Looking forward to in July…
This is the first week that life has been sort of calm, and I am loving that. I am looking forward to a low-key month and getting back into blogging!
Nick started his MBA program this week, and even though he is taking less classes than he has in the past, it is already so much work! I feel like the last classes are the hardest, but he's hanging in there. He is such a trooper – he never complains and never puts things off until the last minute. Must be all that military training.
How's July treating you so far?! Thanks for stopping by!