February 9, 2021
*Note: Links are affiliate links. I am an affiliate of bookshop.org, which supports local, independent bookstores. I don't make much from affiliate links, but they help me keep this blog going. If you are interested in any of these books I encourage you to click on my links and check out some of my favorite books at bookshop.org!
It's been a while since I've done a book roundup, but I wanted to link up with Steph and Jana today! I have a lot to cover since it's been so long.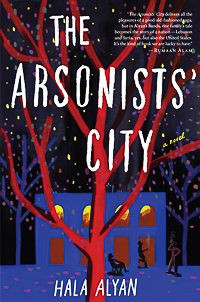 I received an ARC of this book from Netgalley in exchange for an honest review. This book will be released on March 9.
The book opens with the murder of a boy named Zakaria, who we don't meet again for many pages. Instead, we meet the Nasr family, who is spread across the globe. Mazna, who is from Syria and her husband, Idris, who is from Lebanon, live in California, but their children live all over the world. After Idris' father dies, he decides to sell his father's home. The entire family travels to Beirut for a memorial and to try to convince him not to sell the family's home.
The characters in this novel are so well developed. Each of Mazna and Idris' children have their own relationships, secrets, jealousies, and regrets. But the most interesting aspect of the book, for me, was the flashbacks that showed Mazna's past – the person she once was, how she met Idris, and the secrets she has been holding onto for so many years.
When you contrast the chapters of Mazna's past to the present day, you cannot help but understand how she became the person she is. I was much more interested in Mazna's story than everything happening in the present. Sometimes I would find myself being upset when it would switch back to the present because her story was so compelling and heart-wrenching. Her children's stories added so much to the book and I also enjoyed those – just not as much. And after reading the entire book, I think that the inclusion of all of her children's stories and how it all weaves together is what makes this novel so powerful. I gave this novel five stars and I can't wait to buy a copy for my own bookshelf.
TW: abortion, violence
I absolutely could not put this book down. Virgil Wounded Horse is an enforcer for hire on the Rosebud Indian Reservation in South Dakota. He steps in to serve justice when the feds or tribal council fail – which is often. When his nephew becomes involved in drugs being brought onto the reservation, he decides to take matters into his own hands.
The plot is gripping and page-turning (I didn't even mind that the main twist is fairly obvious). It also gives a close and honest look at ways colonialism is affecting Indigenous people today, especially those living on reservations. I learned a lot about Lakota ways as well. There were a lot of things that were difficult to read in this book, but I think that it is an extremely important and timely book.
TW: toddler loss, rape, assault, drugs, police brutality, addiction, alcoholism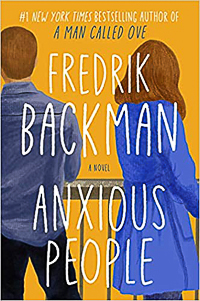 I'm a huge fan of Fredrik Backman and had to read this book as soon as it came out. When a bank robbery goes wrong, a bank robber ends up holding a group of people hostage at an apartment showing.
There is a huge cast of characters, some more interesting than others, but I think that was is most interesting about this book is the questions it asks. You would never rob a bank, right? What if you were desperate? What if you were about to lose everything? How far would you go? I enjoyed that the book asked these heavy questions in a sort of lighthearted way. I really enjoyed reading this book and so did everyone in my book club. We all have extremely different tastes so a book that everyone likes is rare!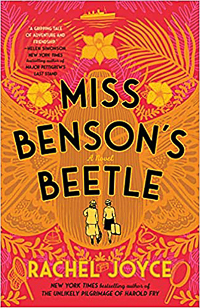 To be honest, I never would have picked up this book if it wasn't for my book club. Even when it was voted the month's winner, I wasn't excited about it. But I ended up loving this book and we had a really great discussion about it – this is why I love book club!
1950. London. Margery Benson abandons her job and decided to go to New Caledonia in search of a golden beetle that her father told her about, that she has been obsessed with since childhood. But she needs an assistant, and ends up with Enid Pretty – who is exactly the opposite of her and wo she didn't know she needed.
I thought that this book just would be about their adventure and the friendship that they form. While it is about that, there are much darker, deeper themes as well. In fact, the very first chapter is extremely upsetting. I think that this book is as much about the effects of WWII on men, women, and families as it is about the friendship that forms.
TW: suicide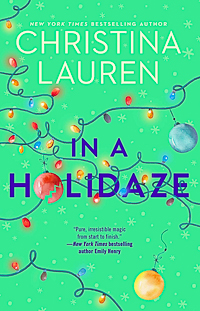 Maelyn asks the universe to show her what will make her happy and finds herself repeating her Christmas vacation with her family and family friends over and over until she can figure out how to make it stop and go for what will make her happy. And it was written by two BFFs which just seems like so fun. This book was exactly what I needed – super fun and a little bit steamy. If you didn't read it this past holiday season, put it on your list to read next year.
This is a book of short stories and a novella by Danielle Evans. I normally am not a fan of short stories but I loved the way that Evans pinpoints a moment – a wedding weekend, a trip to Alcatraz – to discuss history and larger issues and leave you to think about what may have happened next. It is an extremely timely read.
Other than the first story, which I didn't love, each story had a powerful impact on me. They are heavy stories that will leave you thinking. In my favorite of all of them, "Anything Could Disappear," a woman traveling to NYC on a bus with a suitcase full of drugs to sell is left with a young toddler after his mother abandons him. It completely gutted me and I am still thinking about it. And the novella, titled, "The Office of Historical Corrections," is haunting. A Black woman travels to Wisconsin from DC to solve a historical mystery surrounding a Black family. What ensues is answers, racism, and violence.
The stories are heavy and the writing is excellent, but it is also a quick read. I think it would be a great book club book because there is just so much to discuss.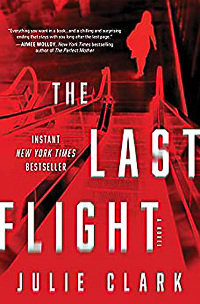 I read this book in less than 24 hours. It's rare that I give a thriller 5 stars but this book was expertly crafted and kept me guessing until the end.
Two women who have never met before, each desperate to disappear from their lives for very different reasons, swap tickets at the airport. This way, whoever is looking for them won't be able to find them. But one plane crashes, leading one of the women to assume the identity of the other.
I won't stop thinking about either woman for a long time. This book really highlighted the ways that women are abused, taken advantage of, put in impossible situations, not believed, and thrown aside. I loved seeing these women take their fates into their own hands to escape impossible situations.
TW: spousal abuse, drugs
Currently Reading:
Black Buck by Mateo Askaripour. What are you reading?