November 1, 2016
Every year, Nick and I take anniversary pictures. We got the idea after we took our engagement photos, because they were so much fun to do and because they turned out so great. When else do you get such gorgeous, perfect pictures? Usually we take selfies or take turns taking pictures of each other, so professional pictures are extra special. I love that we started this tradition because it's a lot of fun to look back on the different places we live and see how we have changed.
We took our photos a few months ago, while we were still living in Connecticut. Because we were living close to where we got married, we knew that we wanted to have our wedding photographer, Basia, take our third anniversary photos. She feels like an old friend and she is just so incredibly talented. We didn't want to make Basia come all the way out to Connecticut. Plus, we took our engagement photos in New York City about 5 years ago, so we decided to go to New York City for the weekend and take our photos there. Basia met us in Central Park and we had so much fun wandering around.
This year's pictures pictures are by far my favorite. We only lived in Connecticut for a short time, but now that we are gone, I realize how important these pictures are. We don't take as many pictures as we used to, so I don't have that many from our time in Connecticut. Every time I look at these pictures, I think about how much fun we had during that time. Now, it feels like a blur, but it was the best 6 months we have ever had together, even though it was really hard with the mold from the movers.
I can't get Nick to dance with me at parties, but he likes to dance in the streets or in random places.
I recently asked Nick when he was the happiest in his entire life. I thought for sure he would say living in Hawaii. Because Hawaii. Or maybe he would say on a vacation or on our wedding. I left it open.
Ready for his answer?
The 6 months we lived in Connecticut.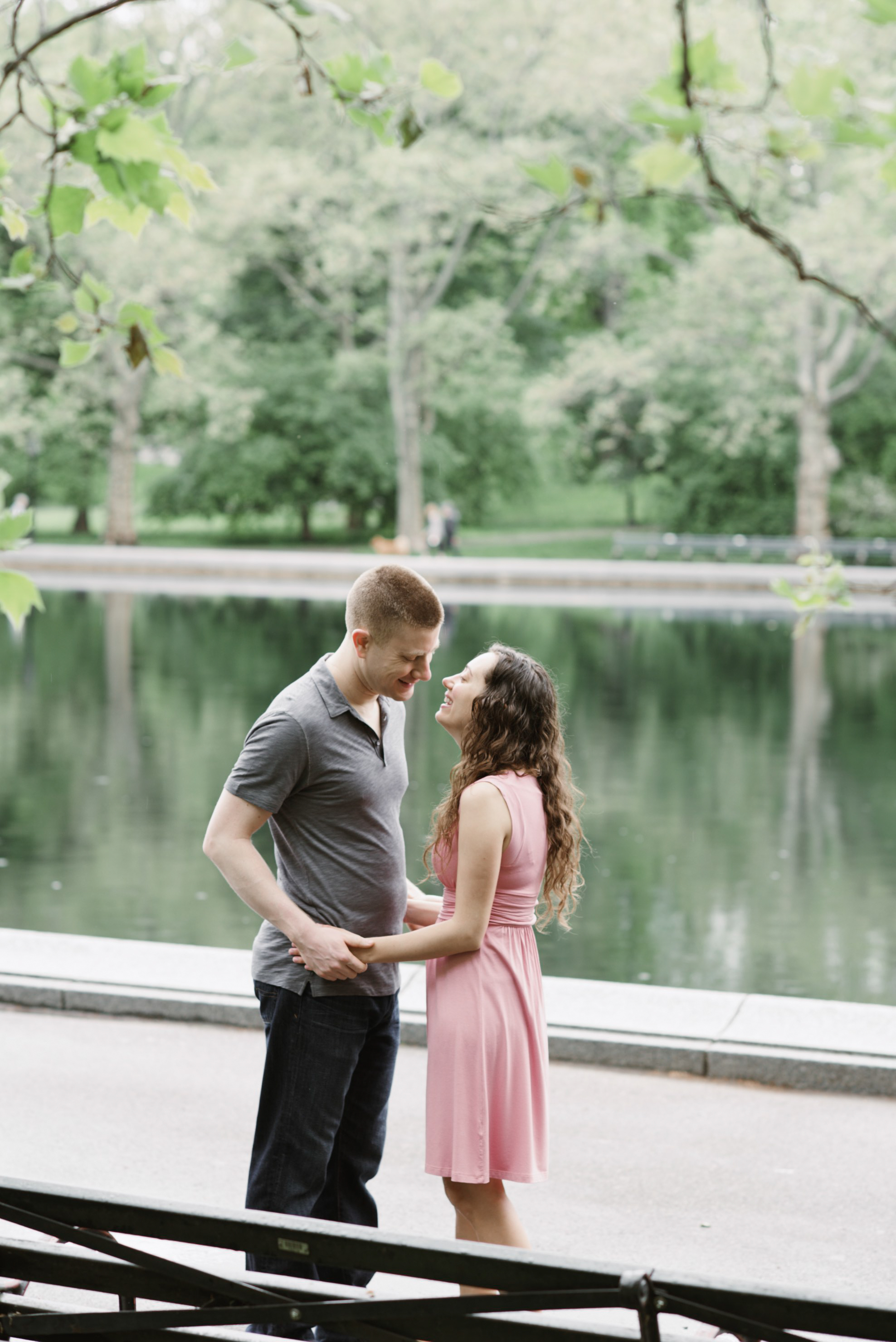 When he said that, I smiled, because I agree.
He said that he was happiest in Connecticut because he had the best work-life balance he has ever had. His work hours weren't too long and sometimes he even got to make his own hours. The way that work affects the rest of your life is really apparent when you have a career like Nick's. Sometimes, he works an average amount of time. Then we will move somewhere new and he will have a job where he works 12+ hour days, every day. So, Connecticut was so great because we made dinner together almost every night (okay, okay, he made dinner every night). We were the healthiest we had ever been, going to the gym together and going on lots of walks. And, we got to see family and friends as often as we wanted.
There wasn't much to do in the little town we lived in, but we made our own fun. We went for walks, spent too much money in bookstores, and went to every single coffee shop for miles.  We had a few restaurants that we loved to go to and that was all we really needed.
But wait, you are probably thinking— wasn't it in Connecticut that you lost all your stuff and had to live with nothing but an air mattress for 6 weeks in the middle of winter in a house with no insulation?  Didn't you have to go out to Target to buy clothes because you didn't have enough to get you through the next time you went to the laundromat? Didn't you survive on Panera and pizza because you didn't have anything to cook with?
Yep.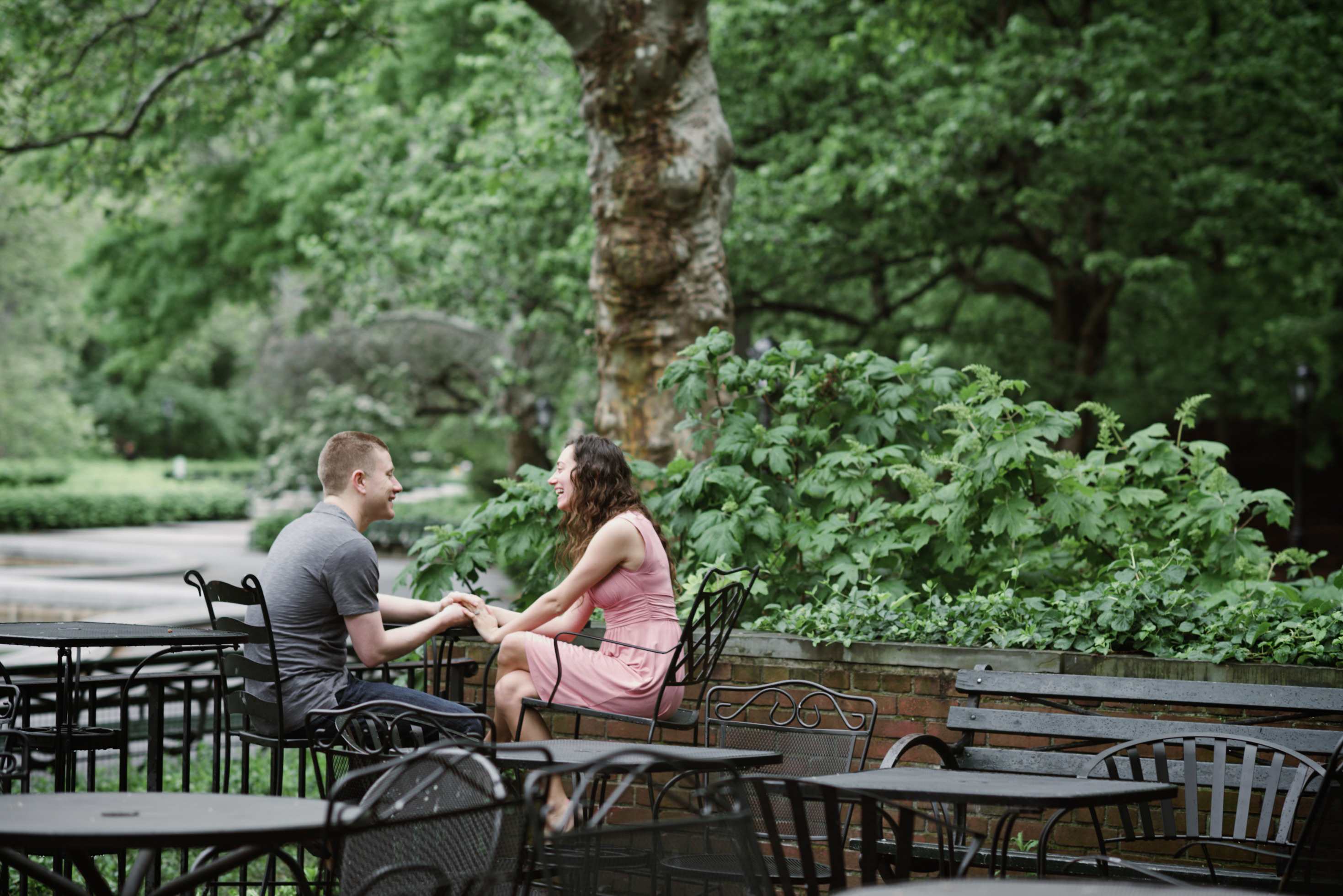 But it was also where we learned what really matters to us in life. It's not having the most stuff or even the newest, best stuff.
What those 6 months taught me is that happiness is less about where we live and what we have. It's more about being together, having time to enjoy being together, and not being stressed. Don't get me wrong, I love Hawaii and I am so glad we are here right now. It really is perfect. But whenever Nick retires, I will remember this conversation, look back on these pictures, and I'm sure that it will influence where we end up living and what kind of jobs we get.
Cheers to 3 years of love, learning, and laughter.
See last year's anniversary pictures here!
What are your favorite family traditions?