October 28, 2016
Note: Finding Ithaka is a participant in the Amazon Services LLC Associates Program, an affiliate advertising program designed to provide a means for sites to earn advertising fees by advertising and linking to Amazon.com. 
It's rare that I will dedicate an entire post to just one book. But as I started writing this post, I knew that I had a lot I wanted to say about one book that has impacted me in a way I can't fully describe. Today, I want to talk about Homegoing by Yaa Gyasi.
"We believe the one who has the power. He is the one who gets to write the story. So when you study history, you must always ask yourself, Whose story am I missing? Whose voice was suppressed so that this voice could come forth? Once you have figured that out, you must find that story too. From there, you begin to get a clearer, yet still imperfect, picture." – Yaa Gyasi
Homegoing is a family saga that begins in the 1700s in Ghana and with two half-sisters who never meet. Effia is taken away from her family and married off to a British soldier who is working in the slave trade in Ghana. While Effia attempts to get used to her new life living in the Cape Coast Castle, her half-sister, Esi, is also ripped from her family, sold into slavery and sent to America. She awaits her future also in the Cape Coast Castle, in the dungeons where people are stacked on top of each other like logs.
Each chapter tells the story of a different descendent of Effia or Esi, alternating between each side of the family. The fates of Effia and Esi have lasting ramifications for their 7 generations of descendants, who tell their stories over the next two hundred years.
Effia's descendants in Ghana deal with wars between the Fante and Asante and the effects of the slave trade and British colonization in Ghana. Esi's descendants endure slavery in America, the Civil War, the Great Migration, coal mines in Alabama where black men jailed for walking in the street are forced to work for years throughout the late 19th and early 20th centuries., racism and unimaginable hardships, and the heroin epidemic in Harlem. Both families' stories end in the present day.
"You want to know what weakness is? Weakness is treating someone as though they belong to you. Strength is knowing that everyone belongs to themselves." – Yaa Gyasi
Hard to read at times but incredibly important, I think that this book should be required reading. This is a bold, brave novel. Through showing us the effects that each generation has had on the next, Gyasi shows us the effects that colonization and slavery has had across generations, families, and countries — effects that remain today.
Homegoing is fiction, but is also real. It gives a voice to the real people whose endured unspeakable tragedies, who never knew their families, who were sold into slavery, whose stories have never been told. Sometimes I read a historical fiction novel that is based in fact but also fiction, and I know in my bones that it was true. Homegoing is one of those books.
Although the stories are slightly interconnected, they read more like vignettes, like short stories. Gyasi is an incredibly gifted writer who packs each 20 or 30-page chapter with more emotion than many full books I've read. I want to give a copy to everyone I know. It has a 4.41 rating on Goodreads, which is practically unheard of, and everyone I know who has read is has given it 4.5 or 5 stars.
I read this book as part of the book club that Christy and I started a few months ago, Beyond Words. Each month, we vote on a book to read, talk about it, and have a linkup to see what everyone'e reading. Join us on Goodreads by clicking here and requesting to join. I love our book club so much because we get so many different recommendations and so many different opinions!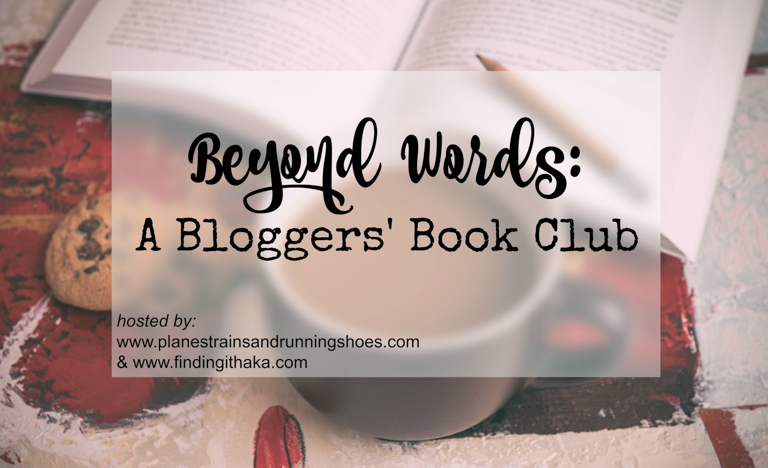 Loading InLinkz ...