December 30, 2019
Where to start after a nearly 6 month break? Does anyone even care about this blog anymore?
Almost 6 months ago, my beautiful baby girl, M, was born. She came slowly, one day before her due date, tall and lean and strong. Nick, M, and I have spent the last 6 months getting to know each other and adjusting to life as a family of 3.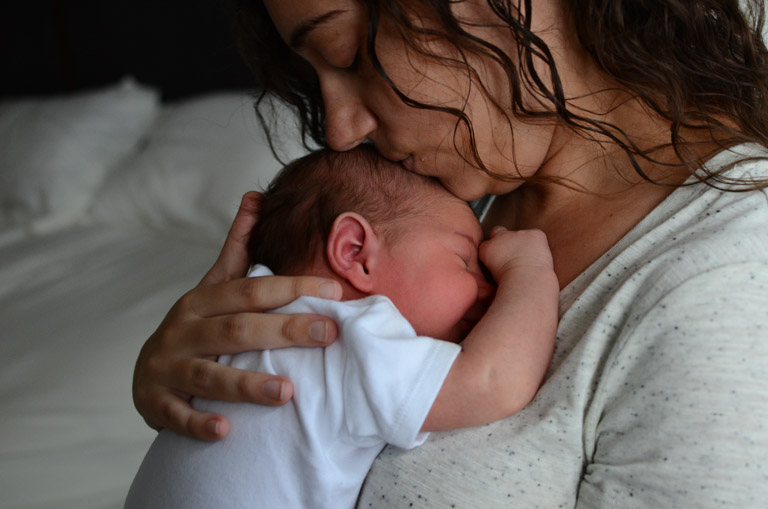 Nick took off two weeks when she was born (secondary caregiver leave sucks in the military). After that, he took at least one day per week off each week until she was about 3 months old. Even though Nick didn't have a long paternity leave, it felt like we had a lot of time together to bond and recover. Those short weeks helped me a lot, and they also really helped Nick and M bond. I'm so grateful that Nick's job has let him take so much time off.
I don't feel like I struggled with my sense of self after M was born, like a lot of new moms do. I think that's because I already went through a major identity crisis, when I moved to Hawaii. I still feel like myself, although I know I've changed. I think I struggled mostly with finding my new normal, which is hard with such a tiny baby because that changes every day.
I struggled a lot with leaving the house with M for a long time, which is something I wasn't expecting. I remember one day, I couldn't even go two blocks to the grocery store with her. I didn't go on a walk with her alone until she was 6 or 7 weeks.
I struggled a lot with breastfeeding, which was all-consuming for the first few weeks. All I could think about or focus on. We're both pros now. I also broke my tailbone in labor and I struggled a lot with my recovery, which is slow and ongoing.
Thankfully, I had a lot of help from our families in the beginning, especially from my mom. She's been visiting me from New York twice per month to help me out. I really feel like the help makes me a better mom, plus it's nice to spend that time together anyway. I have a whole new appreciation for my mom since having M and I think it's made us closer.
In the midst of these struggles, there has been of course so much beauty and joy and love. M smiles and laughs now, looks for me whenever I'm in the room, and is just the most snuggly, smiley, and happy girl. She is so sweet and loving and when she looks at me with those sweet and loving eyes, I just melt. I haven't really wanted to blog when I could be spending time with her. I love taking her out on adventures because she loves to go for walks and to be outside. I love when Nick is home so we can go exploring all together. We took our first trip together as a family over Christmas and while there were some bumps, we figured it out and had a great time.
I couldn't blog for so long, mainly, though, because M has required me to hold her for all of her naps. I actually love this about her and I have loved holding her for every nap, but that obviously doesn't leave any time for blogging (or eating, or cooking, or cleaning, or showering…). She's sleeping in her crib now, though. I'll probably hold her for her next nap because it's the best.
I've been torn on how much to share about this little girl, who is the biggest part of my life right now. I don't plan to post any pictures of her face on my blog or to post really personal things about her. I also wonder if anyone will go back to reading my blog. I've missed blogging SO much and I feel that at this point, it's a part of me. I have an idea of where I want this blog to go and I am sure it will evolve and change as I evolve and change as a mom. I hope you will stick around.
Next post will be M's birth story – stay tuned!
What kind of things would you like to hear about from a new mom? If you are a mom, what struggles did you face when you became a mom?