July 19, 2018
Note: Finding Ithaka is a participant in the Amazon Services LLC Associates Program, an affiliate advertising program designed to provide a means for sites to earn advertising fees by advertising and linking to Amazon.com. If you click on these links and make a purchase, I will receive a small commission. It doesn't cost you anything, but it helps me keep my blog going!
I'd say my beauty routine is low maintenance, bordering on lazy. If I can't fit it into my 10-minute routine, I don't want to bother with it. My morning routine consists of showering, putting on moisturizer, and putting my hair in a braid.
But as I have gotten older, I've started to want to take better care of my skin and hair — especially since I have lived in Hawaii for so long. I'm always worried about my skin and hair getting damaged from the sun.
I used to think that the more money I spent, the better the product would be. Once I got sick of spending so much money on beauty products, I started finding inexpensive things that work even better than the expensive stuff. I've finally found products that work for me and don't break the bank. I was showing my mom all of my favorite things while she was visiting me in Hawaii and I thought it would make a good blog post!
Haircare
1. Goody Ouchless Hair Scrunchie, Small Ribbed, 5 Count. $8.91 for a two-pack
Some of my friends like to tease me about my love for scrunchies, but scrunchies are the best!! They don't hurt your head and they protect your hair so well from breaking. I can't live without scrunchies. My mom got me hooked on these particular ones. She used to buy them for me all of the time. Now I get them at the commissary or on Amazon.
I have really thin hair, so I try to take good care of it. One reason why I wear a braid so often is so that it doesn't get tangled. But when I want to put it up, I only use these scrunchies. The ribbing makes them the perfect texture. Others that I have tried fall out, but these stay in so good even when I am working out and doing yoga.
I love these scrunchies so much that I give them to people as gifts all the time.
2. It's a 10 Miracle Styling Cream (5 oz) - $13.01
When I decide to wear my hair down, it's always a battle to try to get my curls from frizzing up and going everywhere. I have tried every kind of curl cream, gel, and spray under the sun. I've tried the fancy stuff that my hairdresser recommended and cheap stuff too. But this product I found on a whim.
When I first got to Guam, I didn't bring any hair gel. I figured I would be there for about 5 days and I would just wear my hair in a braid to save time and space in my suitcase. When I decided to stay longer, I went to the military's commissary to find something to make my hair look halfway decent.
This was the only product I could find, and I was amazed at how well my hair did with it, even in Guam, the most humid place I had ever been! Put a little on your hands, mix in a little bit of water, rub your hands together, and scrunch it in your curls. Truly a miracle.
Here's a picture of my hair after using it, and after spending some time at the beach in the humidity of Guam! I love that it holds my hair without giving it that crunchy look.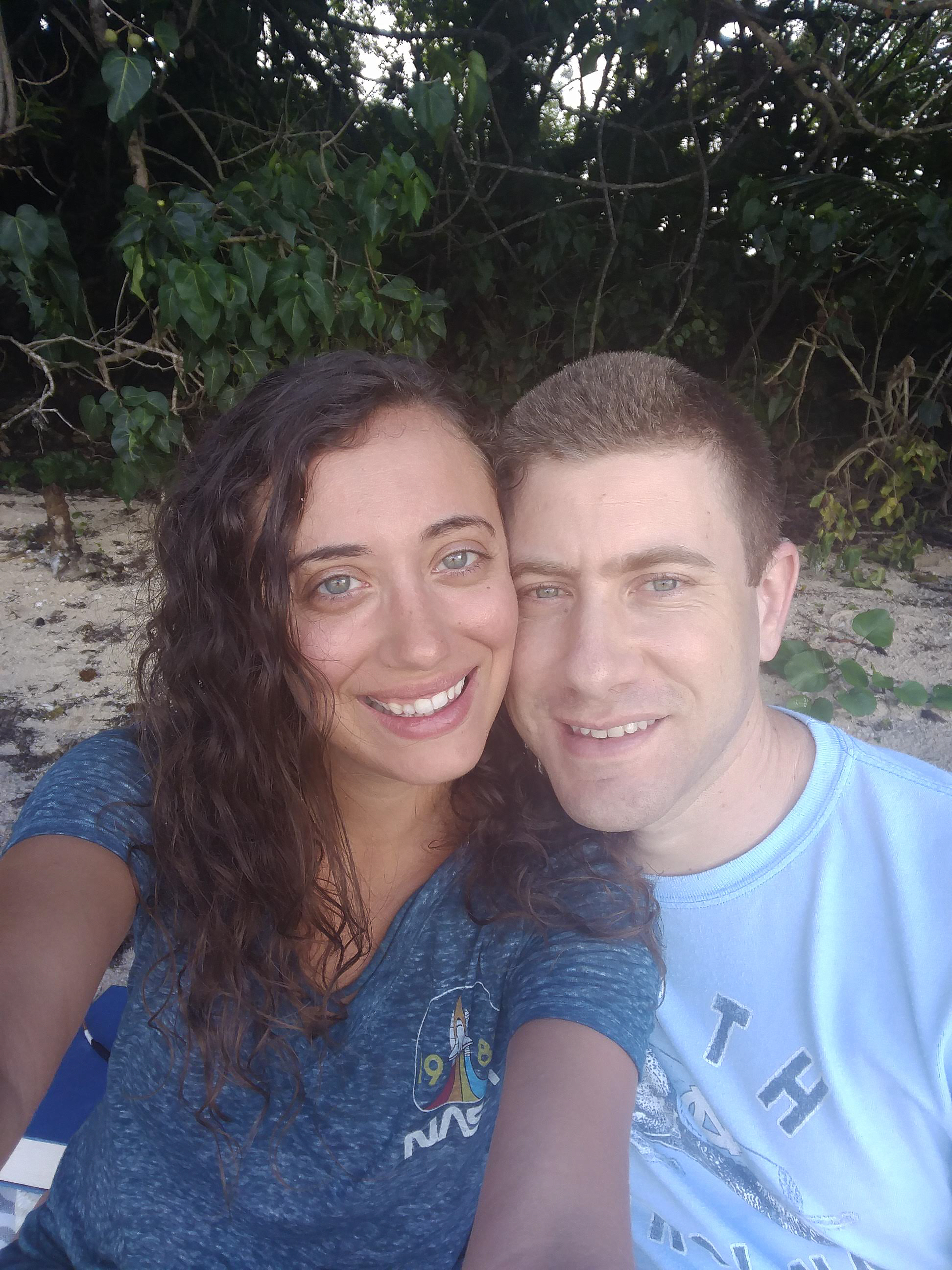 Skincare
3. Viva Naturals Organic Argan Oil 4 oz- 100% Pure Moroccan and Cold-Pressed - $12.61
I have the driest skin. No matter how much water I drink, my skin is always dry. I've tried so many different creams but they all either leave my skin feeling greasy or icky or my skin just immediately absorbs it and my skin still feel dry.
After trying a bunch of different oils, I found this straight-up Argan Oil and it changed my life. I put 2-3 pumps on my face each morning and night. Most people probably need less, but my skin is that dry. Argan oil, to me, feels super light and moisturizing. I swear my skin looks the best it's looked in a while after using it for about 6 months.
I also put this oil in my hair! It feels like it protects it, especially the ends. I just put one pump in my hands and run it through the bottom of my hair.
4. Acure Brilliantly Brightening Face Mask, 1.7 Fl. Oz. - $9.99
I love a good face mask, but this one is my favorite. It makes my skin feel so good. I usually get it at Whole Foods. When it's on sale, it's about $11, but it's $9.99 on Amazon Prime. This is another gift I like to get for my friends because it feels so luxurious.
Selfcare (Bathtime)
5. Dr. Teal's Foaming Bath with Pure Epsom Salt, Soothe & Sleep with Lavender – $4.89 at Target online
I take baths almost every single night. It's my favorite way to relax and unwind, especially if I have a good book and a nice candle. I love a good bubble bath but since I take so many, I was on the lookout for something cheap. I picked up this Dr. Teal's because of the price and the scent.  It smells great, makes nice thick bubbles, and it's a good price so I don't feel guilty using it so much.
What are your favorite beauty products? I'm always on the lookout.