January 18, 2017
With the new year comes new budgets and new savings goals, so I thought this would be a good time for me to talk a little bit about how we budget. These are a few general things that work for us that I think could work for a lot of people. None of this is particularly groundbreaking and I'm sure it's all been written about before, but sometimes tried-and-true is the way to go.
Before I get into it I feel like I should also say that even with doing all of this, sometimes we go over our budget. Sometimes extra expenses come up. I buy things that I really don't need. But these things have helped us stay on track and to get back on track when we mess up: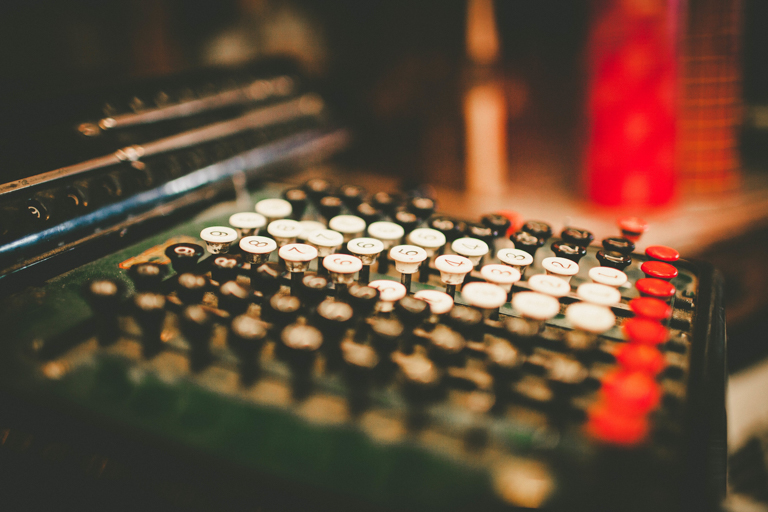 1. We keep track of every penny.
We use a computer program for this. We use You Need a Budget (YNAB). We bought YNAB when we first got married, so we have been using it for years and we know that it works. What I love about it:
It is a software program that you install on your computer. You can import your banking statements for all of your credit cards, savings accounts, checking accounts, and even your car payments, retirement accounts, etc. As far as I know, any type of financial account can be imported.
When we import the data, we assign each transaction to a category. Our budget is broken down into as many different categories as possible so we can really track what we spend money on. Some of our categories are rent, electricity, phones, internet, car payment, healthcare, groceries, gifts, moving, stuff for our house (which has also become our miscellaneous category), activities (going out to eat or things like going to the movies), vacations, and savings. It doesn't take much time to do this and it's pretty easy.
In the software program, you also make a budget for each month, assigning a set amount of money for each category. You can see what you set for all of the previous months' budgets and what you actually spent on each category to help you decide for the next month.
You decide whether extra money in a category goes towards that category or towards next month's overall budget.
YNAB also has a phone app that you can sync with this software. Nick and I each have the app on our phone so that we can update it as we run errands or whatever. The app is totally optional. If you don't want to do that, you can just import the banking data however frequently you want to.
It helps to stay on top of it throughout the month and not just look at it when the month is over. That is a mistake I've made a few times. When we keep on top of the budget as we go through the month, we know what we can afford. If we want to buy something for our house and we're out of "house" money for that month, we wait until the next month. Or we look to see if we can take money from another category. We make the budget in the beginning of the month, but it often changes and we try to be flexible when life happens.
Whether you use YNAB, some other software, an Excel spreadsheet, or paper and pencil, I think that keeping track of where your money goes can help you a lot.
2. Fun money.
Nick and I each have some fun money that is not part of the budget each month. We get the money deposited in our own personal accounts each month and do whatever we want with it. I think that having a set amount of money that Nick and I each get to blow helps us budget better. We can spend that money on anything we want for ourselves or anything else, so we don't feel bad about it. Plus, it helps keep that kind of spending in check. We usually use that money to buy each other presents for birthdays and Christmas, too.
.3. We both participate.
Even though I manage the monthly budget, we talk about the budget each month. We both know how much all of the bills are. I think that helps a lot with managing expectations and with impulse purchases. Nothing is a surprise for either of us and we know whether or not we can truly afford something. Also, I think it's too much to put on one person if the other partner doesn't have a clue about what the monthly grocery bill is.
We don't make big purchases without talking to each other first. Not communicating is an easy way to go over budget.
4. We save all year long for things that we don't need every month.
Gifts, vacations, and moving are things that we don't necessarily need money for every month, but we slowly build up those categories each month. The vacations budget is the budget that we usually pull from if we need extra money for something else, like an unexpected car repair. So that is also a nice buffer. But still, saving whatever we can each month means that when we decide to go on vacation, we don't have to worry about where the money will come from.
A few months ago, we went to California for our friend's engagement party. It was a last-minute trip, but since we had been saving money all along, we could do it. He is one of our closest friends and we wouldn't have wanted to miss that, so I am really glad that we were able to go.
I also like to buy gifts as I see them and as they are on sale. This saves me a lot of time, money, and energy. If I see something that I know someone will just love, I buy it. Or I keep an eye on it until there is a sale or coupon code. It helps with the overall budget so that I'm not spending a ton of money on Christmas gifts in December, and I usually end up saving money on the gifts I buy too. I have a shelf in my closet where I store gifts for people and then when their birthday or whatever holiday comes up, I don't have to spend extra money on expedited shipping or go crazy trying to find the perfect gift. And I already know exactly where the gift is (I am known for putting things in "special places" and then forgetting where those special places are). My mom's birthday is in April and I already have a couple things in my closet for her.
Right now we don't need to save money for moving since we have 2.5 years before another move, but once we get closer to a move we will start setting money aside.
5. We automate savings.
I just pretend the money isn't there to spend.
6. We use credit cards that give us cash back for everything.
This isn't really part of our budget, but it helps. We use credit cards for everything, from groceries to going out to eat. We pay off all of our credit cars each month, but we also get a lot of cash back just for buying groceries and gas, things that we have to buy anyway. Basically, the credit card companies pay us to use their cards.
Also, if you are in the military, you cannot be charged annual fees for credit cards. Nick has an awesome card with great rewards that normally has a really high annual fee, but it's free for us.
7. We have the same priorities.
Luckily before we even got married, Nick and I knew that we had similar priorities. We spend more on things that are important to us and we spend less on other things. We love taking trips, so that's what we save for. We also own way too many books and every cooking gadget you can think of. It doesn't matter what your priorities are, I think it just helps to be on board with them. No judgments here.
Do you have any budget tips? Please share them!