May 31, 2016
I've been linking up with the same group of bloggers for about two years now. Each month, the hosts, Emma, Angie, & Jessi, announce a different theme, and bloggers share their travel stories from all across the world.
I've been thinking a lot about the crazy, unexpected situations that Nick and I find ourselves in as we get ready to move back to Hawaii. Over the years, we've been through long deployments — we even ended up changing our whole wedding date to accommodate an extra deployment. We spent five years flying across the country to make long distance work, then moved to Hawaii for two years, where we ended up making a huge change to our life plan when Nick decided to stay in the military.
I became curious about the kinds of unexpected experiences my fellow bloggers find themselves in, so I thought that this would make a good linkup topic. The hosts agreed and invited me to co-host this month!
I think that as long as my husband is in the military, I will always be finding myself in unexpected places. But we all will. Whether you are part of a military family or not, life will throw you unexpected twists and turns and force you to reevaluate everything you ever thought you knew. I think that sometimes these unexpected places can turn out to be the very best ones. I think it's good for us to challenge ourselves and our assumptions and to find ourselves in places that are not in our comfort zone.
This picture was taken the day Nick got home from his first deployment, an experience I never thought I would have:
Ever since I met Nick, I've  been finding myself in all sorts of unexpected places that I never ever thought I would be. It's obviously hard at times, to put it mildly, but I love our life and I know that I'm happier for it.
Nick's military career has made our relationship stronger, it's made me stronger, and it's made me appreciate the little things in life so much more than I ever could have otherwise — things like a night hanging out on the couch together or when he makes me coffee on a Saturday morning. When we first met 9 years ago, I never imagined myself dating someone who moved across the country every few years, who would deploy for months at a time without being able to talk to me.
But that's exactly what I did.
I fell head over heels in love and suddenly, I couldn't imagine my life without Nick, no matter how long he was gone or how far apart we were. Love causes you to do some crazy things. Those deployments were rough and I used every ounce of strength I had to get through them. I even found strength when I thought I had none left. That gave me an independence and a confidence I never knew I had.
And I saw that there's nothing like welcoming home your loved one after months apart, no feeling in the world like it. It was always worth it.
Even as I missed Nick like crazy when he was deployed, even as I wrote him emails that I knew he may never read on the submarine (the email system is unreliable at best), even as I craved the day we would finally live together, I never could have imagined packing up my entire life and moving to Hawaii.
But that's exactly what I did.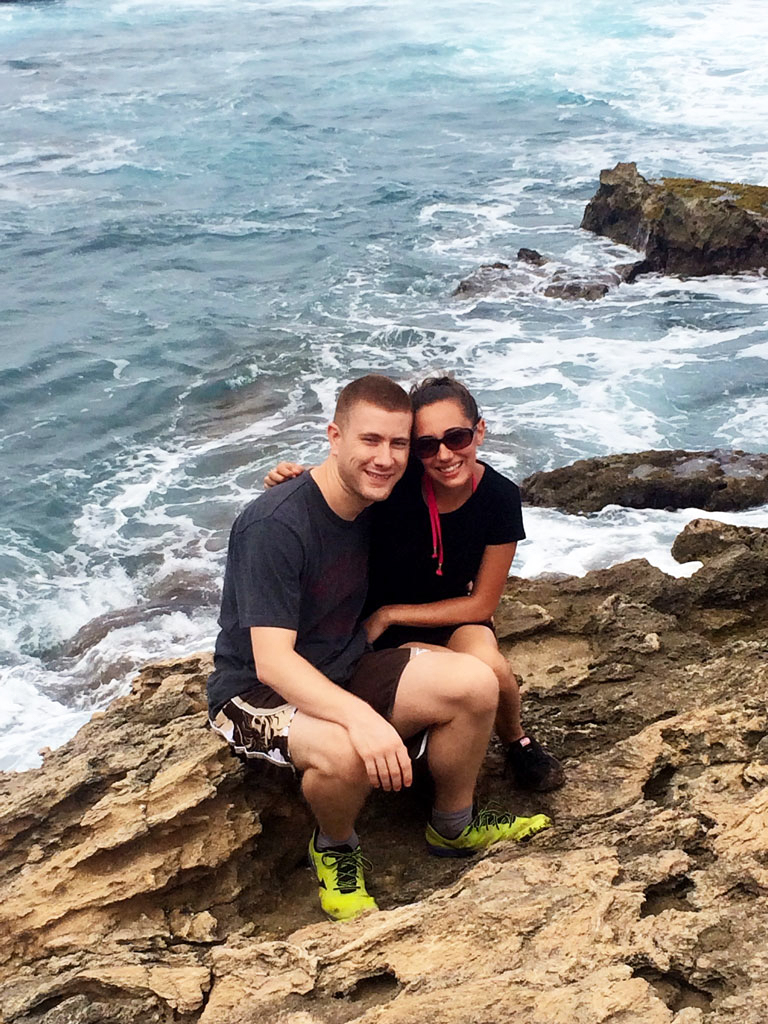 During those two years that we lived in Hawaii, Nick and I vowed that we were done with military life. Deployments were too hard, this life was too hard. I never could have imagined singing up to do this all over again.
But that's exactly what we did (more about that decision in this post!).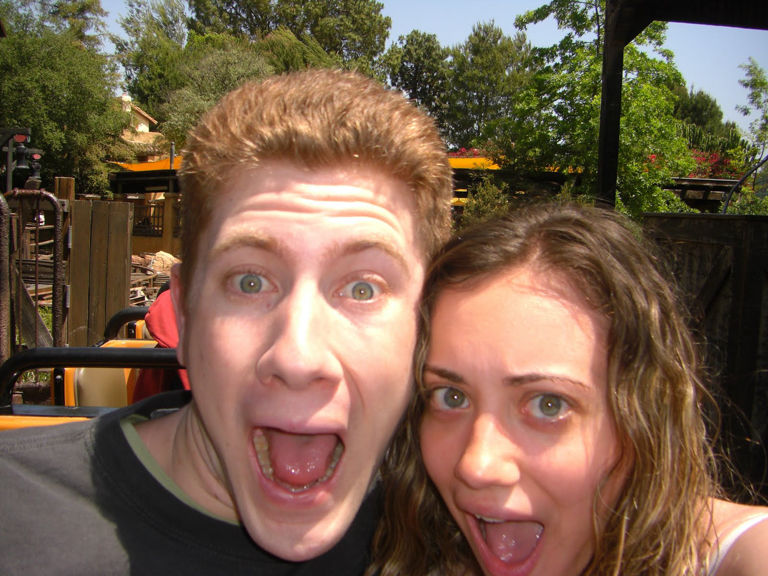 After Nick signed his contract, the Navy sent us to Connecticut, a place that I never had any intention of living. The base has a crappy reputation — it's known as the place that people least want to go. I never imagined I would end up loving it.
But that's exactly what I did.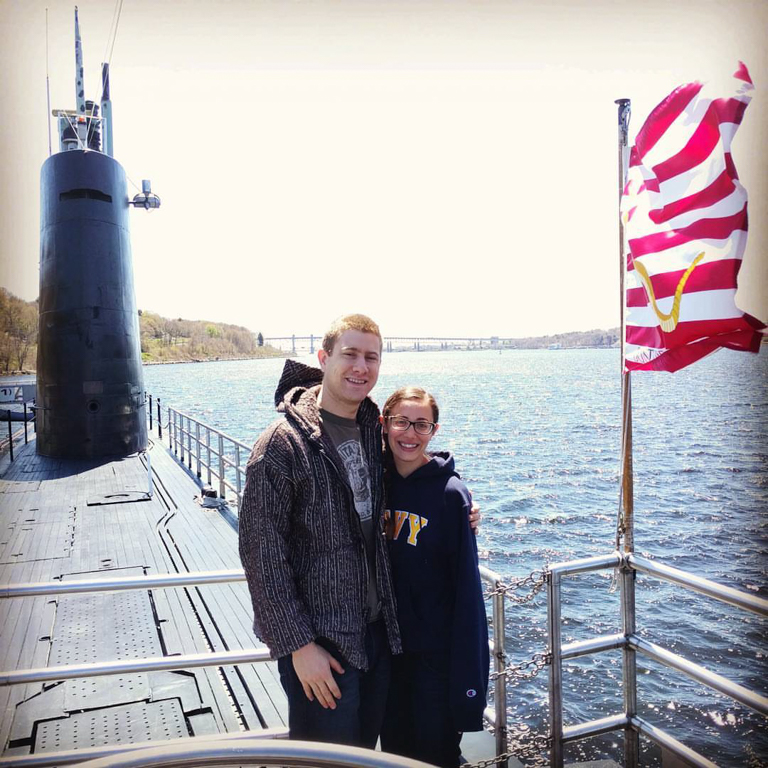 I learned not to listen to other people's thoughts on things like this, because life is really what you make it. I've had a blast living here in the New England and I am not ready to leave. Just last  weekend, we found ourselves hiking in Vermont and drinking maple lattes.
And while there was a part of me that hoped to go back to Hawaii one day, I never could have imagined that the Navy would be sending us back so soon.
But that's exactly what they did.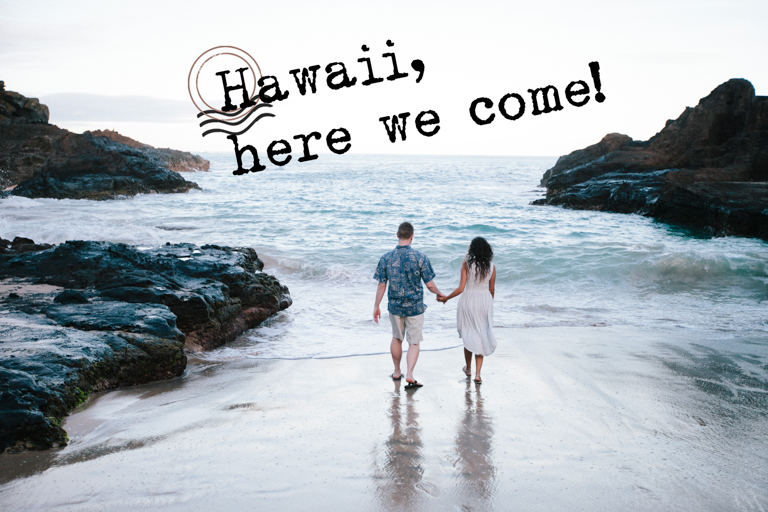 We're already starting to pack up, because we're moving back in July.
The next chapter in Nick's career will be hard for both of us, harder than anything we've known before, but I'm ready for it. Because no matter what unexpected places the military throws at me, I know I got this. The more unexpected places I find myself in, the more I learn and grow.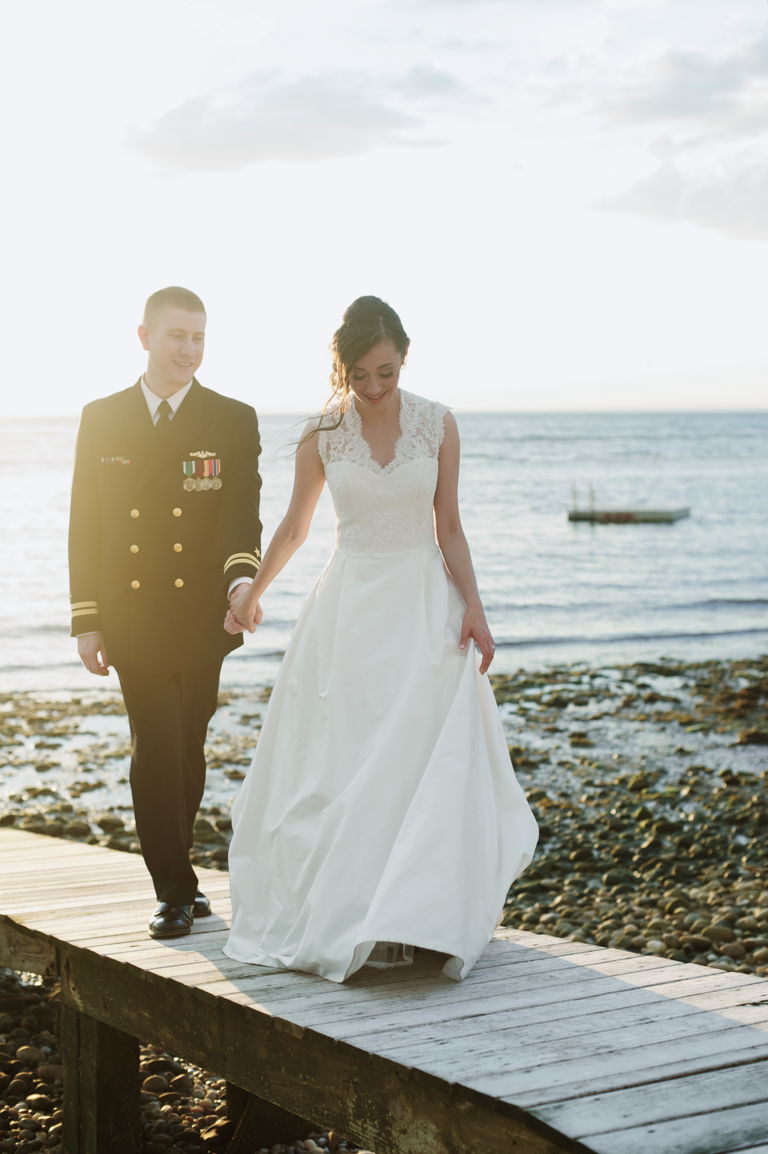 I couldn't pick just one unexpected place that I've found myself in, because there have been so many. Each one has taught me how to be braver, stronger, and happier than I ever knew was possible. Each unexpected turn has taught me that being open to new ideas, embracing change, and trying new things are some of the most important qualities a person can have.
What I've learned from all of this, and the point of my long, convoluted, 9-year-long story, is that life is full of unexpected places. Embrace them. Learn from them. Love them. Because you may never get the chance again to do the previously unthinkable.
Just because you've never been somewhere before or you never tried something new doesn't mean you should shy away from those things. You will become more open minded, more sure of yourself, and braver than you ever thought possible when you immerse yourself in these unexpected places.
More about the linkup…