February 20, 2018
I am kind of obsessed with the Big Island. It's so different from where I live on Oahu. It's seriously like being on a different planet at times.
The Big Island has active volcanoes that are constantly, slowly, erupting. You can drive for miles and see nothing but black lava rock and mountains. I went to the Big Island over the summer with one of my friends. At that time, the lava was flowing straight into the ocean. We rode bikes about 8 miles to see the lava flowing straight into the ocean.
When it was time for Nick and me to go to the Big Island, I was torn between doing that again or taking a guided hike to the surface flow. The lava that flows on the surface moves so slowly that you can get really close to it. Well, right before we left for the Big Island, the lava stopped flowing into the ocean. The only way to see lava up close would be to hike out to it.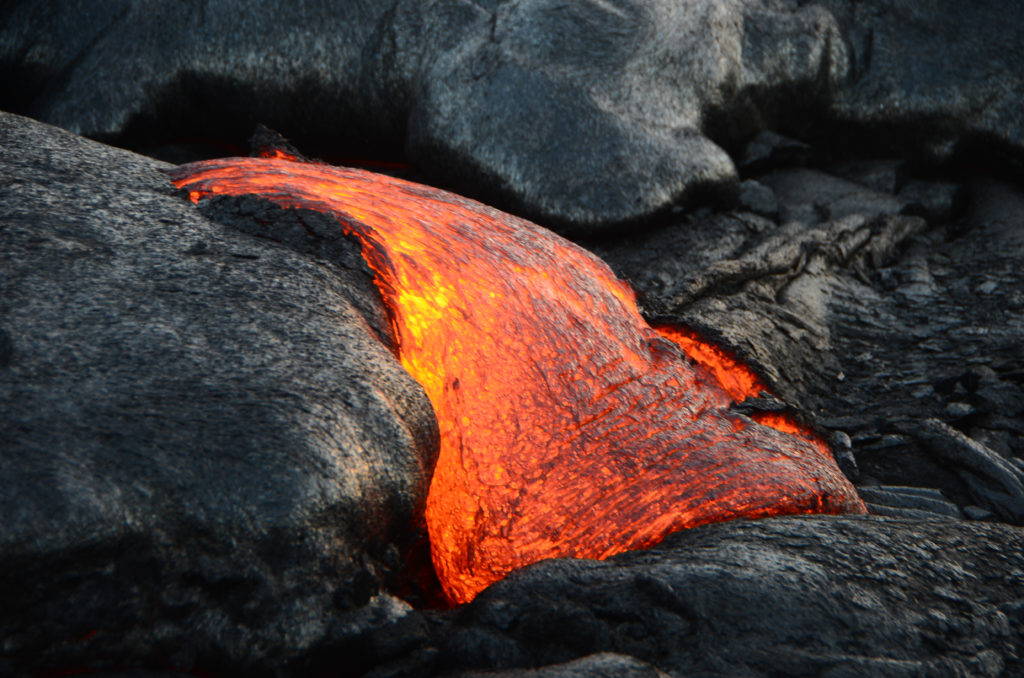 You can go out on the lava field by yourself, but it's not recommended for a few reasons. It's really dangerous out there, and it's hard to find the lava on your own. The tour guides know genrally where the lava flow is. They sent out scouts ahead of the group to find the exact location, which they then communicate to the guides taking the people out.
My only hesitation was that in order to take the guided hike, we would have to get up at 3 am. Because the lava is always flowing and moving, the tour company said you would hike between 5 and 10 miles. There is a big difference between 5 and 10 miles of hiking, if you ask me. But Chambers vacations usually involve crazy things like this, so we met our tour guide at 4:00 am. They gave us backpacks, water, snacks, and gloves.
The gloves we had to wear at all times. Walking on lava rock is dangerous. Some of it is hard, like regular rock. But some of it is like glass that you can feel crunching under you as you walk. If you were to fall, you could easily get cut on your hands. So we also wore long pants and long-sleeves shirts to protect ourselves.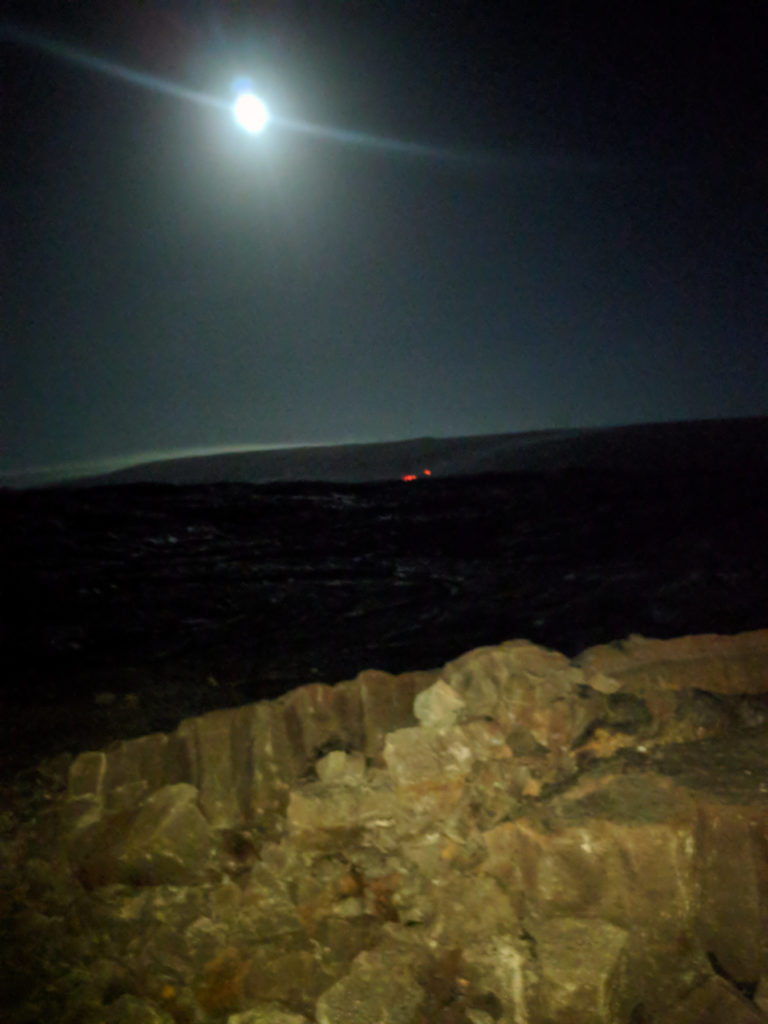 Our tour guides stressed that walking on an active volcano is very dangerous. It might not look it, but you never know where the lava will crunch under you. It's very uneven to walk on so you have to pay attention and be really careful. The last time I walked on lava rock, I sprained my ankle.
We got out our flashlights and had to walk in a single file line so that the guide could pick out the best route and we could just follow him. There were multiple guides spread out throughout the line.
Our tour guide was also very concerned about getting out to the flowing lava before it started to get too hot. You are out on black lava rock, exposed to the sun, with no shade. A few people who could not keep up the pace were escorted back to the start with one of the guides. I was determined not to be one of those people, and I ended up not having any trouble keeping up. We didn't go fast, you just had to be careful and watch your step.
Once we got out to the lava field, it was already light out. I could feel it get warmer as we got closer to the lava. They told me I could get as close as I felt comfortable! Seeing the lava flow, drip, move, and appear to harden was an incredible sight. I had to move away a few times, though, because it was just so hot!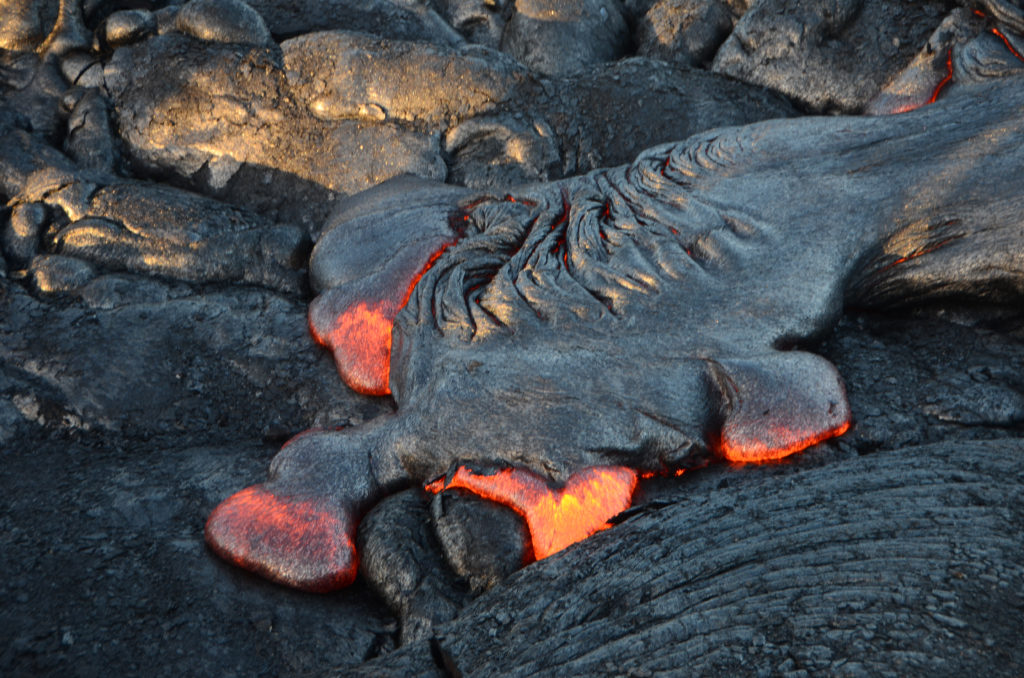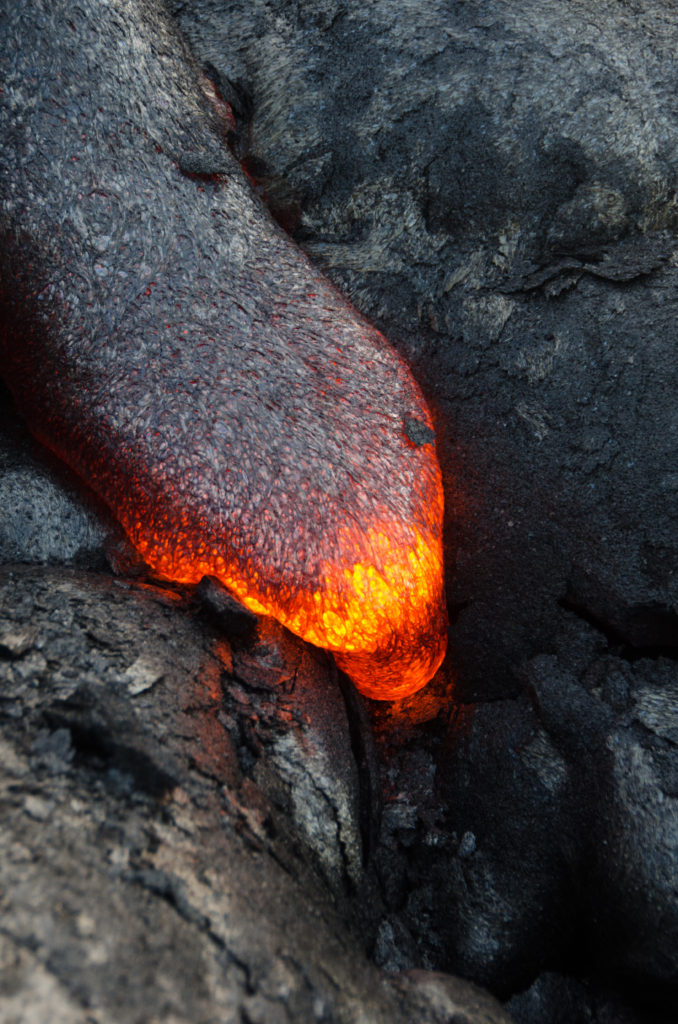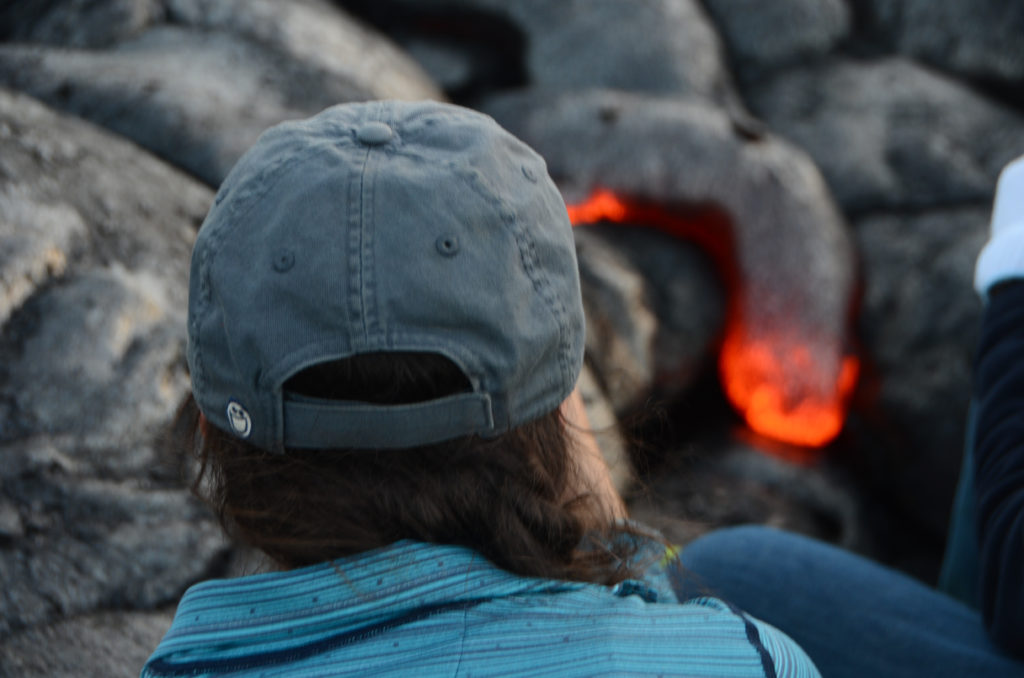 I mean, look how close Nick got! And it was totally fine because the lava moves so so slow.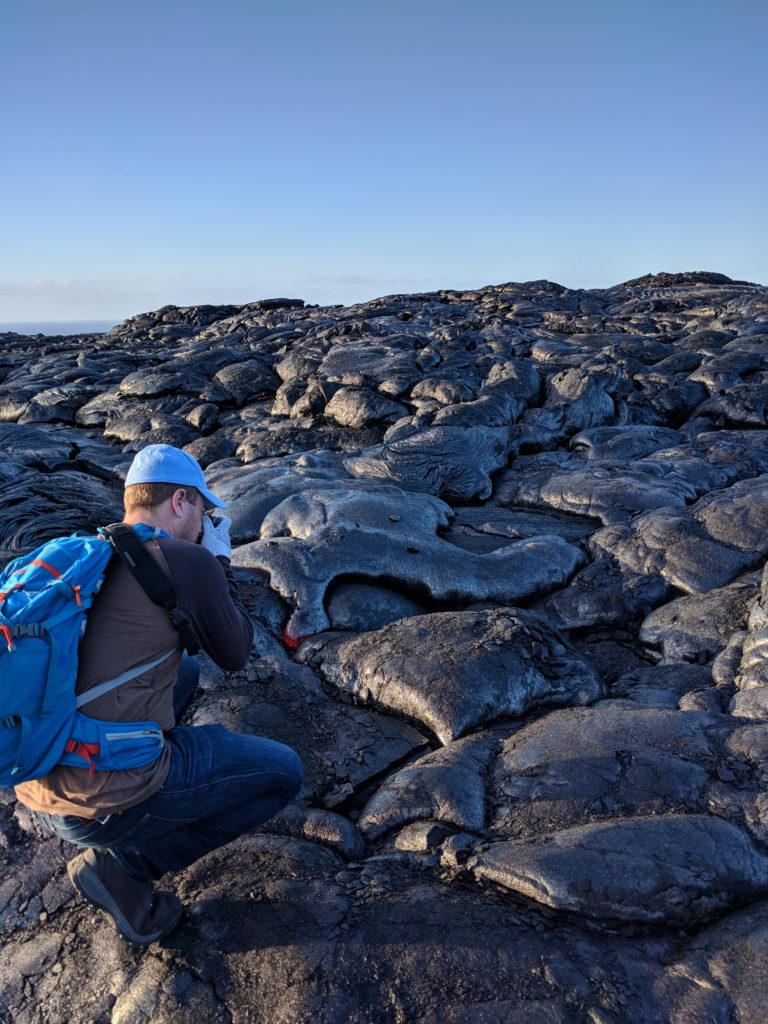 It was the coolest thing we did on the Big Island. I am so glad we decided to get up at 3 am and go! It's something so unique to Hawaii. I'm so glad that Nick and I got to experience it together after wanting to go for so long.
We were out there for a while before turning back. I was really glad they gave us time to look at it, take pictures, sit and eat a snack, and just relax. They didn't rush us at all once we got out there.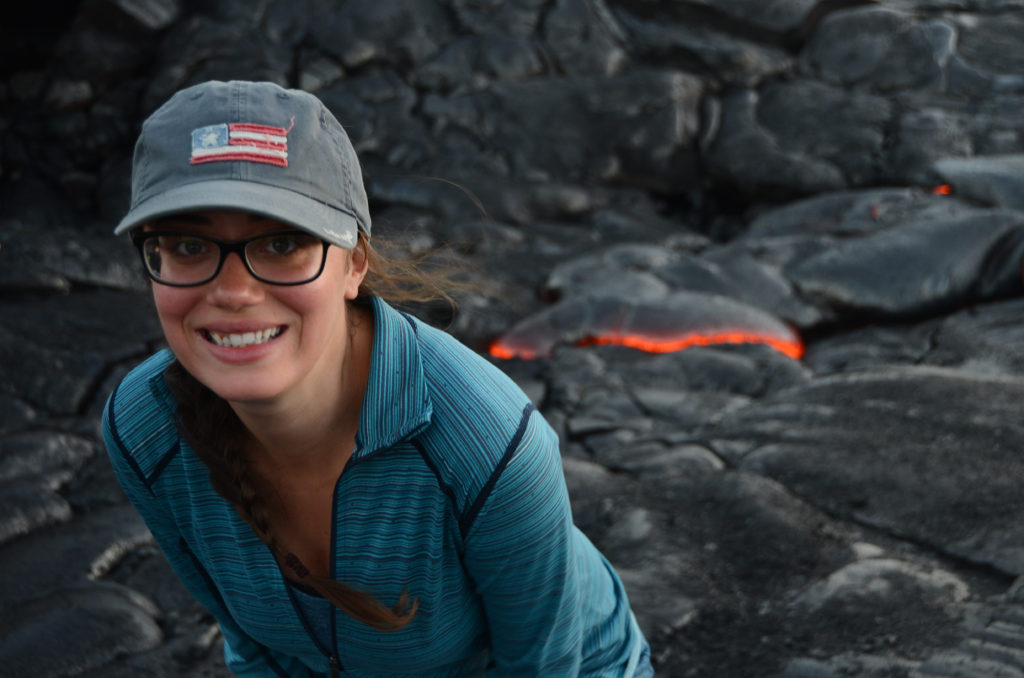 I don't know for sure, but I think our hike was about 5-6 miles. I loved the experience. As long as you followed their directions and were able to keep up, you were fine. If you want to get close to the lava, take a guided hike!!