January 20, 2017
Hawaii has turned me into a morning person. I used to hate getting up early, but now I jump at the chance to go see the sunrise and get a head start on the day. It helps that the sun doesn't come up until around 7:00 am in the winter here. So when some friends asked me if I wanted to get up early on Thanksgiving morning to climb 1,000 stairs and watch the sunrise, of course I said yes.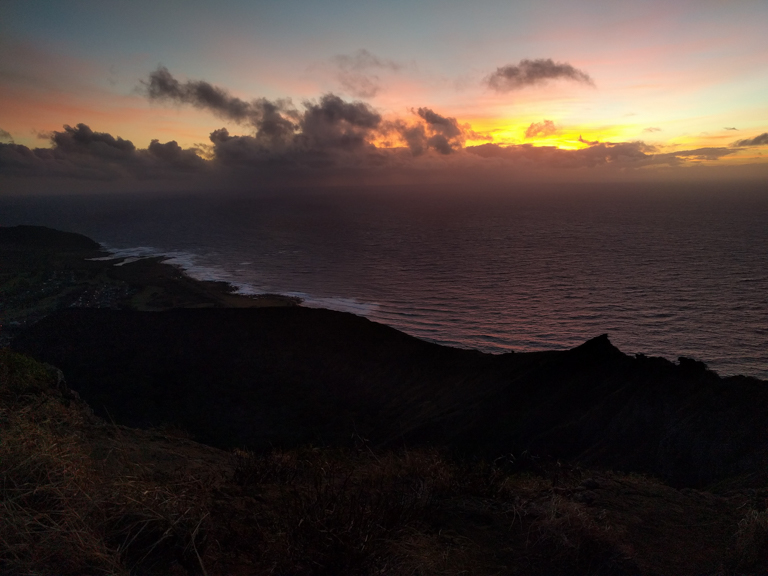 I didn't take a single picture on the way up, mostly because I was climbing stairs and wondering why I thought this was a good idea. But then I got to the top just before the sun came up.
Those views. That sunrise. A million things to be thankful for on Thanksgiving morning.
It was an incredible experience and I thought it was such a perfect way to start Thanksgiving.
And on the way back down, we saw a double rainbow.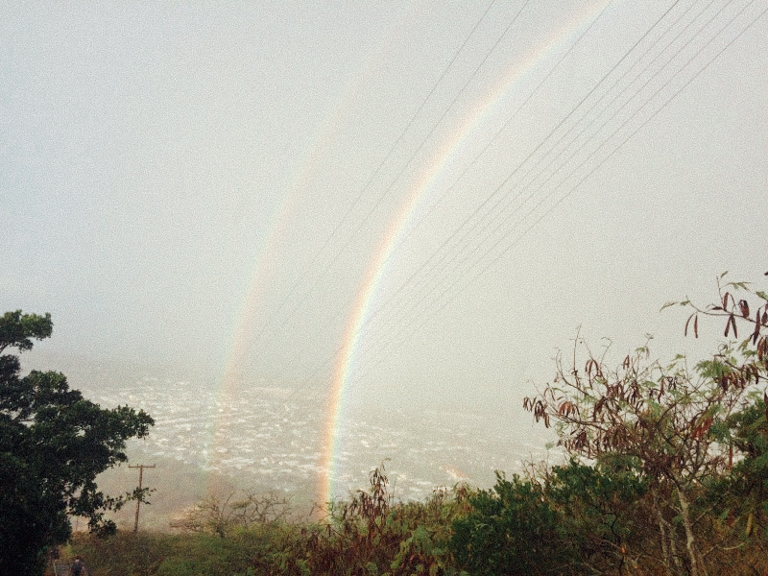 If you want to get a better idea of what the actual trail looks like go here. No way was I going to waste time taking more pictures on my way down when I had to get home to eat pie!
Tips for hiking Koko Head:
–  I definitely only recommend doing this if you're in good physical shape because it is hard. Steps are just hard and this hike is literally stairs and nothing else.
– Bring lots of water and sunscreen because there isn't any shade.
– Go as early in the morning as possible, before it starts getting hot.
– Wear sneakers or hiking boots. I wore my hiking boots and it helped a lot.
– If you go before sunrise, make sure to bring a flashlight or headlamp.
What's the best sunrise you've ever seen?