April 29, 2015
Last year, when my parents, aunt, and uncle were visiting, we all went to a luau at the Hale Koa, a military hotel right on Waikiki beach. We didn't know it until we got there, but the theme that night was military appreciation, and all service members were able to put in their names for raffle prizes.
My mom grabbed Nick and told him to enter. Nick and I hadn't even seen the raffles! She told him she had a feeling he was going to win a big prize. My mom always has feelings like this and she is usually right – one time we were on a cruise and she won $3,500 playing Bingo.
My mom must be our good luck charm, because Nick ended up winning the grand prize, which was a night's stay in Waikiki! I still can't believe it – I remember the announcer calling his name feeling like a dream or something.
This was almost a year ago! Nick has been so busy with schoolwork pretty much every single weekend that he hasn't felt like he could really enjoy it. But our gift certificate was almost about to expire, so last weekend, Nick was *forced* to get away from the computer and onto the beach.
We got to the Hale Koa early on Saturday morning, and literally all we did was lay on the beach and read books.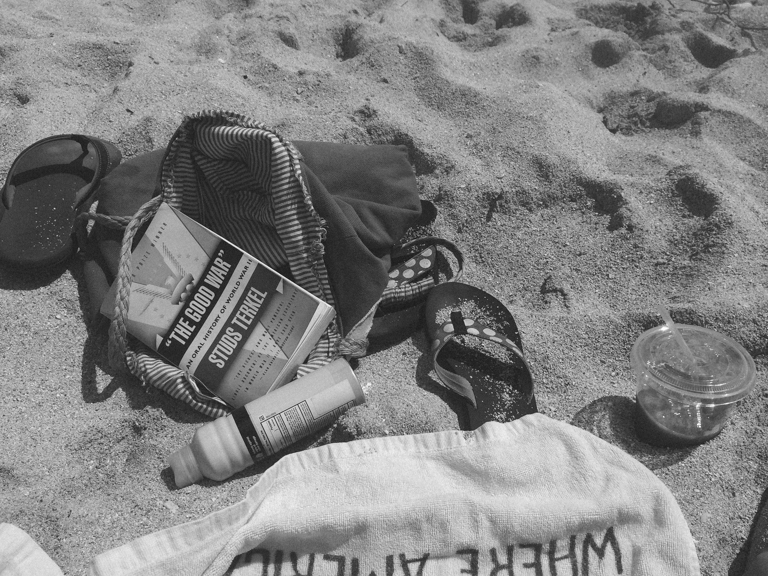 I feel like I should be honest here and say that I don't go to Waikiki too much because it's super touristy and always crowded. Cities just aren't my thing. But I do think it's a lot of fun to go once in a while, walk around a bit, have a Mai Tai, and just be a tourist! And also, this was totally free.
We stayed at the Hale Koa before, when we initially moved to Hawaii and were looking for a place to live. It was amazing and exciting, but we didn't really get to experience much of it because we were so busy trying to figure out where we were going to live. Wow, I just realized that was a year and a half ago! Time here is flying!
But this time, we just got to relax.
My parents had given Nick a gift card to Alan Wong's for his birthday last year. We both had been wanting to go there for a while because it's so unique to Hawaii, featuring Hawaiian regional cuisine and focusing on using local ingredients. We figured it would be the perfect time to use our gift card, since it was only a few minutes away from the hotel. Alan Wong's absolutely lived up to the hype: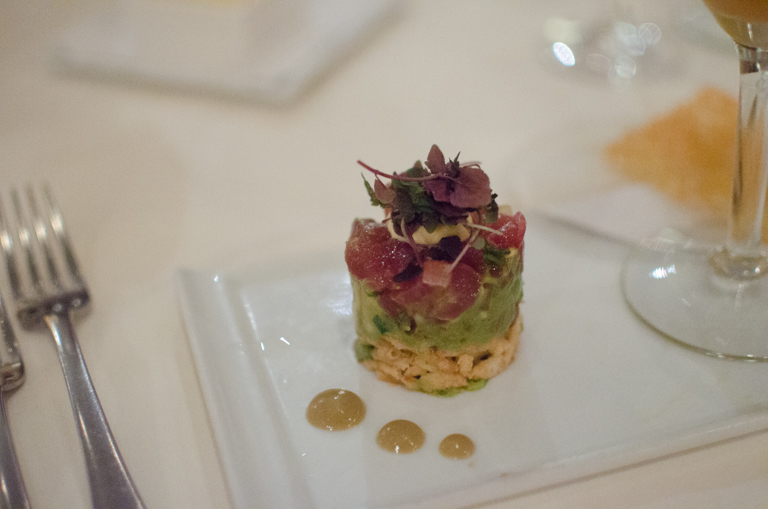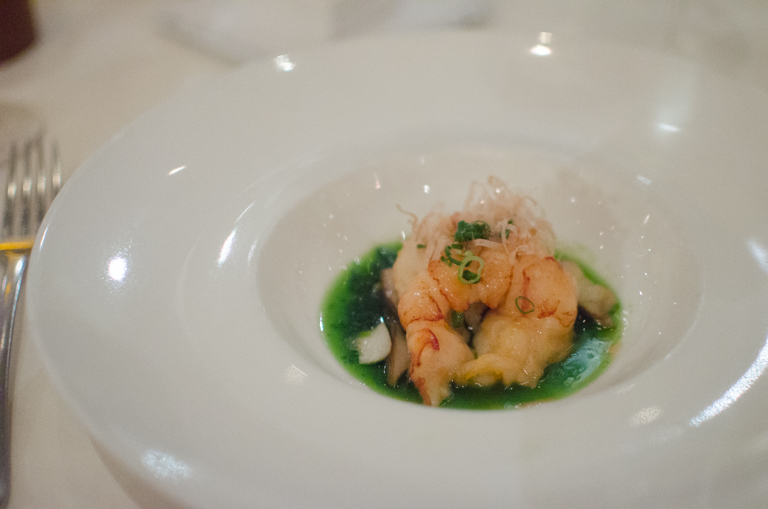 I loved the open kitchen! Right behind Nick I could see all of the chefs preparing the food!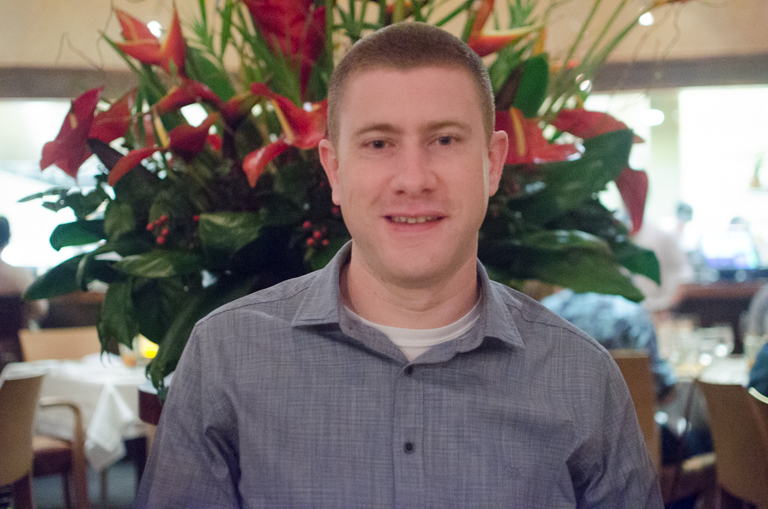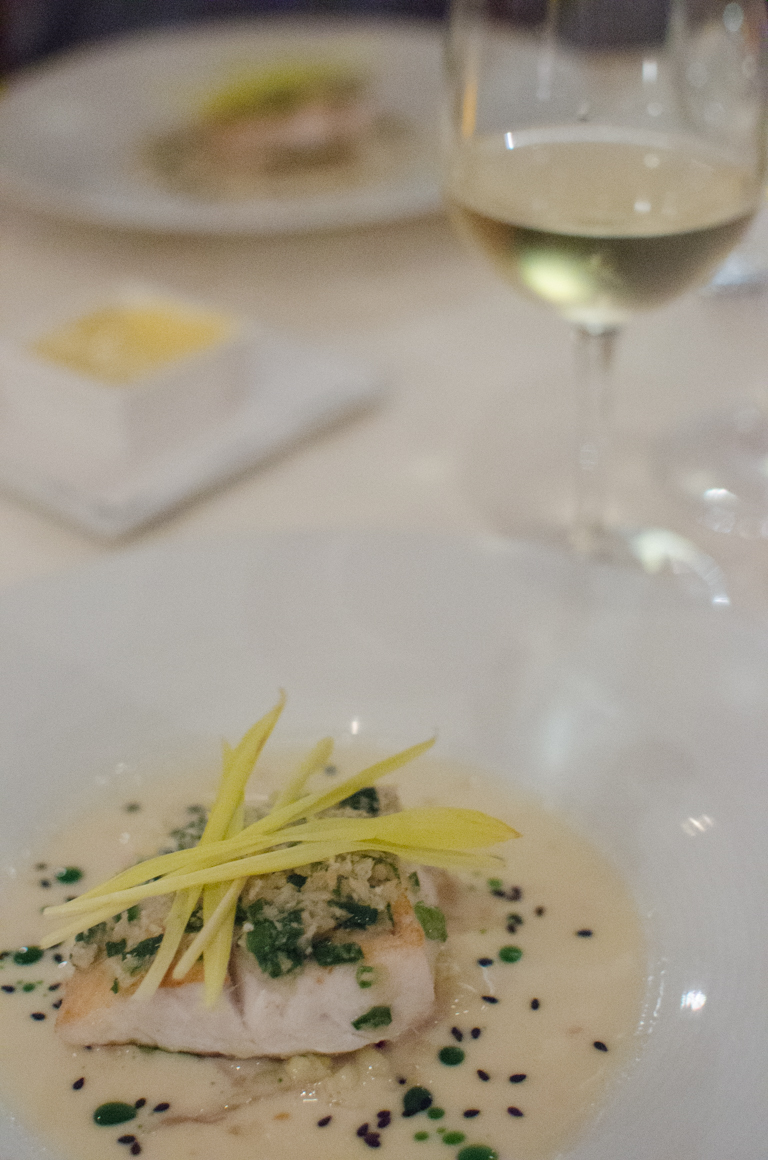 Yes, that is coconut ice cream inside a chocolate shell!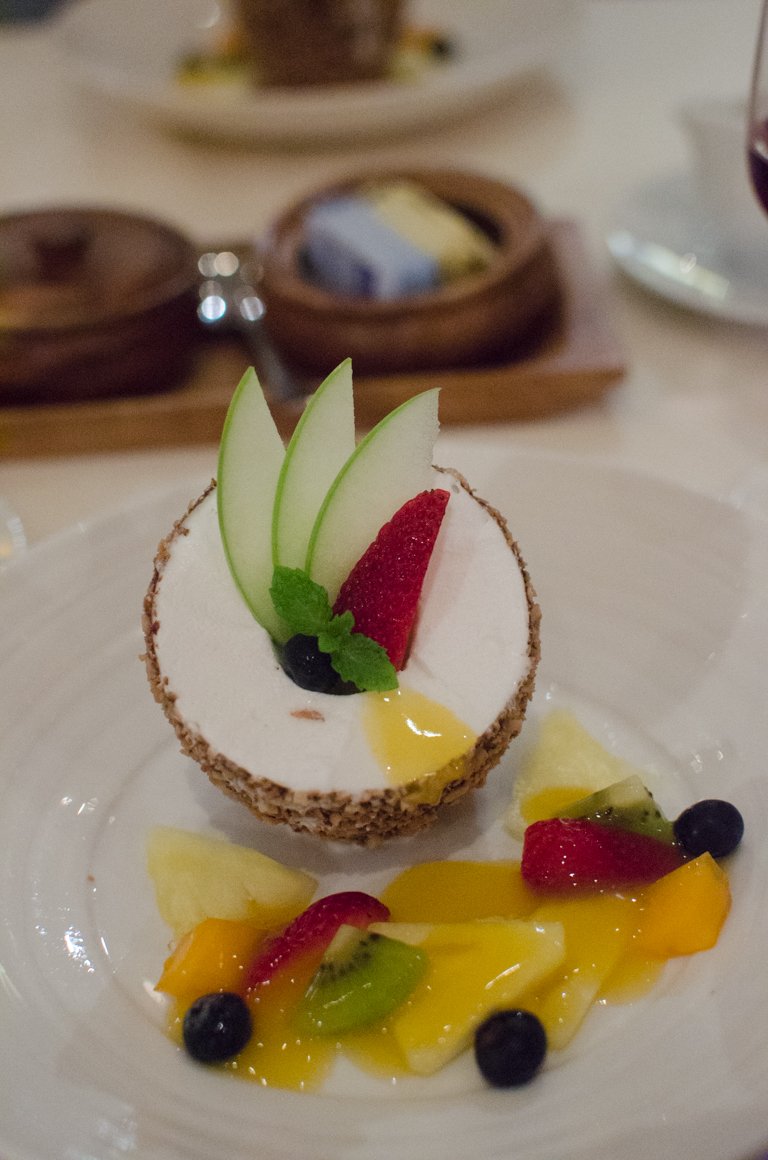 We left with about $40 left on our gift card, so I guess we will just have to go back! We both loved the food and we had a great night.
The next morning we went back to the beach before heading home to get ready for the week. I think that sometimes, one night away can be just what you need to recharge!
And that's how we were able to have a weekend away at a beautiful hotel in Waikiki, with dinner at a gorgeous restaurant. All thanks to my parents! <3