June 24, 2016
June was such a good month for reading for me. In between movers and cleaning and driving to Baltimore to drop off our car, reading helped me unwind so much and deal with all of the crazy emotions that come with moving.
I loved all 5 books I read in June, and I think I've got a recommendation for everyone!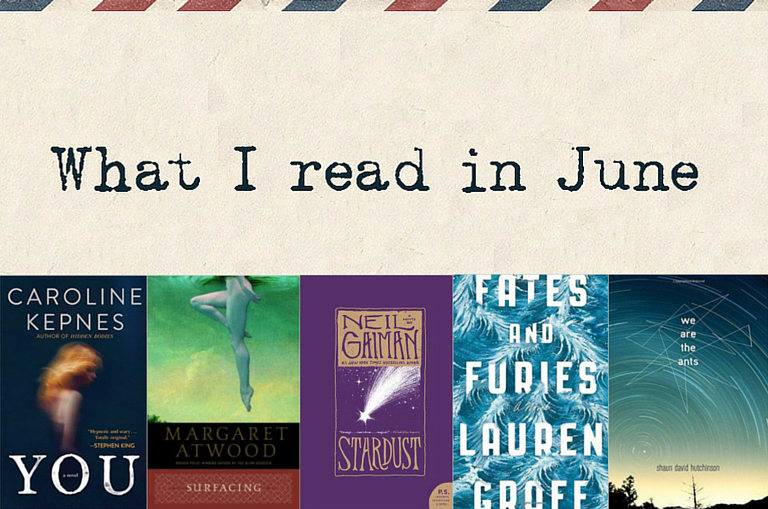 1. You by Caroline Kepnes
One reason why I wanted to join an online book club was to read books I normally wouldn't read. This was our pick for the Beyond Words book club — join here if you're interested!
I don't usually read thrillers, but I devoured this book. I think I am normally not into thrillers because I think they are going to be plot-driven, but this book was smart, had beautiful words, and kept me wanting more. Definitely scary. Definitely creepy.
I think that it's good to read things that make you uncomfortable, the creep you out a little bit, that make you take a step back and think about where this world is heading. How is it so easy to stalk someone in this way? Why doesn't Beck see the warning signs? How does the main character justify his actions? One of his justifications is his mention of romantic comedies in which the guy lies to the girl to win her over, and it's seen as romantic and they end up together. Why does Hollywood make movies like this? What does that say about the way we view relationships, the way we view women?
This book leaves a lot to discuss.
Highly recommend, but only if you don't mind being creeped out. I think Stephen King fans would like this book.
2. Surfacing by Margaret Atwood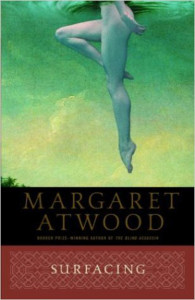 Margaret Atwood never disappoints. Seriously, if you are in a book rut, just pick yourself up anything she has written. In Surfacing, the unnamed narrator returns to her father's cabin in the woods to to try to find him. With her are her friend and his husband, and her boyfriend. Secrets, lies, mystery, and a woman's search for her identity all combine to make this a book I recommend to anyone interested in feminist issues.
3. Stardust by Neil Gaiman
Stardust is proof that adults need fairy tales, even more than children. When a star falls from the sky, Tristan vows to bring it back to win over the heart of the woman he loves. What he doesn't know is that fallen stars are quite valuable, and many different people are also after the star.
I know, I know, it sounds cheesy, but Neil Gaiman has a gift with words, and for that alone, the story is worth reading. I was enthralled with the characters and the story because Neil Gaimain is a genius. I probably would only recommend this book to you if you like fantasy and fairy tales, because everything about this book, from the tone to the castles to the unicorns, is a fairy tale. This book gets 5 stars from this dreamer who can't get enough fantasy in her life.
4. Fates and Furies by Lauren Groff
Can you ever really know another person? In each relationship, there are two different perspectives, two different ways of seeing the world. Two completely different lives may have been bound together for all of time, but each person comes with their own past, experiences, ideas, and views on the world.
The book centers around a married couple, Lotto and Mathilde. Half of this book is told from the point of view of each partner in the marriage. The first half deals with Lotto's perspective, the second with Mathilde's. Personally, I found the second half of the book the best, because that's where everything came together — once you got both sides to the story.  This made me think a lot about my own relationship — Nick and I have had so many shared experiences in the past 9 years, but we must view them from completely different perspectives. It would be interesting to write my own take on things and then to read his take.
5. We Are the Ants by Shaun David Hutchinson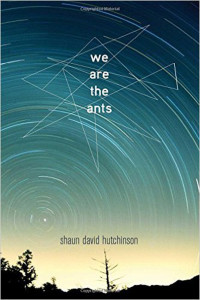 Oh my gosh, I could write a whole blog post just on We Are the Ants, my new favorite book. Fans of YA should immediately get this book. Even if you don't like YA, I think that this book is a must-read for everyone. This book just might be the book that makes you fall in love with YA.
Henry, a high school student, is trying to find what matters in life, what gives life meaning, after his boyfriend commits suicide. He is frequently abducted by aliens, who have given him the choice to decide whether or not the world ends in January 2016. But if you're not into sci-fi, don't worry — the alien abductions make up about 2% of the book and really are not what the book is about.
The majority of the book is about Henry trying to navigate a world filled with heartache, of finding meaning in a life that is so often filled with tragedy and sorrow and grief and bullying and sickness and hardships. A lot falls on this high school student and he is a beautiful narrator, with incredible insight. The supporting characters are also highly complex, making this a beautiful story filled with unforgettable characters that will be with me for a long time. Highly recommend to everyone!
I gave this book 5 starts as I eagerly looked up what else Shaun David Hutchinson has written.
Link up your book reviews! I discovered We Are the Ants, my new favorite book, from Mandy's review last month, which she linked up here. This is why I love this linkup. Link up your reviews and check out some posts from other bloggers — you never know what treasures you will find.