December 1, 2017
Note: Finding Ithaka is a participant in the Amazon Services LLC Associates Program, an affiliate advertising program designed to provide a means for sites to earn advertising fees by advertising and linking to Amazon.com. If you click on these links and make a purchase, I will receive a small commission. It doesn't cost you anything, but it helps me keep my blog going!
You know I'm busy when I only read one book in a month. I honestly don't think that has happened to me since I graduated from school.
I keep picking things up and putting them back down, not really able to get into anything. I'm not sure if it's because I've been so busy or what, but I really hope that my reading rut will be over in December!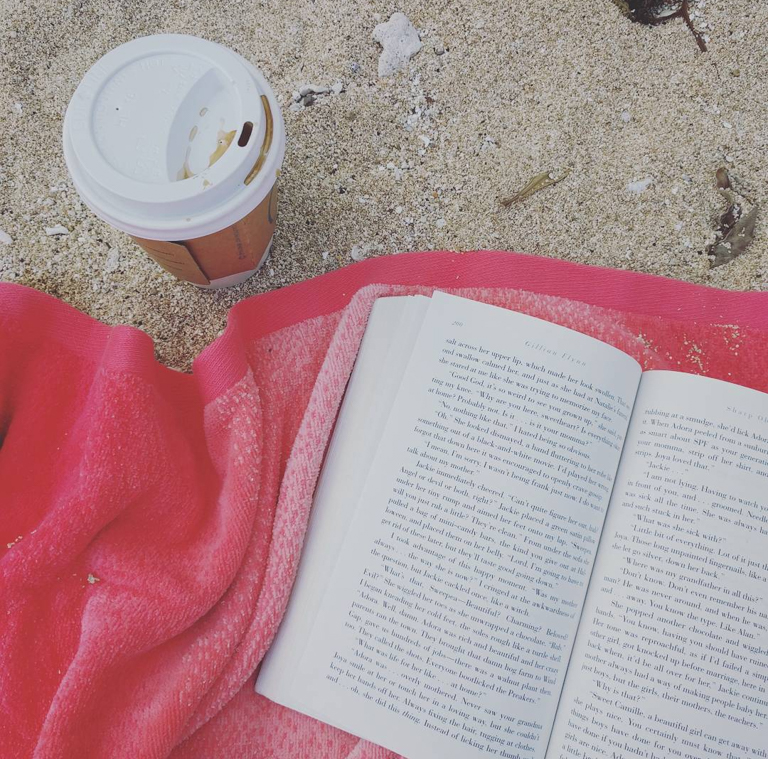 But I did read The Beyond Words Bloggers Book Club book, Little Fires Everywhere by Celeste Ng
.
"But the problem with rules, he reflected, was that they implied a right way and a wrong way to do things. When, in fact, most of the time there were simply ways, none of them quite wrong or quite right, and nothing to tell you for sure which side of the line you stood on." – Little Fires Everywhere
This was another one of those over-marketed, highly anticipated book that just fell flat for me. I was so excited to get this book but it wasn't really about what I was expecting it to be about.
From what I had read about the book, I was expecting a sort of Stepford Wives or Pleasantville story, so the actual plot took me for a loop. I didn't know much about the novel other than it took place in an idyllic town where everything is planned and orderly. Maybe that's why I didn't love the book so much. From Goodreads:
In Shaker Heights, a placid, progressive suburb of Cleveland, everything is planned — from the layout of the winding roads, to the colors of the houses, to the successful lives its residents will go on to lead. And no one embodies this spirit more than Elena Richardson, whose guiding principle is playing by the rules.
Enter Mia Warren — an enigmatic artist and single mother — who arrives in this idyllic bubble with her teenaged daughter Pearl, and rents a house from the Richardsons. Soon Mia and Pearl become more than tenants: all four Richardson children are drawn to the mother-daughter pair. But Mia carries with her a mysterious past and a disregard for the status quo that threatens to upend this carefully ordered community.
When old family friends of the Richardsons attempt to adopt a Chinese-American baby, a custody battle erupts that dramatically divides the town–and puts Mia and Elena on opposing sides. Suspicious of Mia and her motives, Elena is determined to uncover the secrets in Mia's past. But her obsession will come at unexpected and devastating costs.
While I thought that the plot was compelling, I didn't find the characters that well developed. I was mostly interested in the plot about the McCulloughs, who adopted the baby, and Bebe, her mother who left her at a fire station, desperate and suffering from post-partum depression. I was hoping that there would be more complexity to this part of the novel, but it was very one-sided.
This randomly made me think of The Light Between Oceans
, which has a similar but different plot about a baby. What I loved about that book was while you hated a lot of the characters and wanted to scream about them for their choices, you understood their motivations and exactly why they did what they did.
So what have you been reading lately? Please comment and let me know! I'm dying for a good book!!
Loading InLinkz ...