November 27, 2016
Note: Finding Ithaka is a participant in the Amazon Services LLC Associates Program, an affiliate advertising program designed to provide a means for sites to earn advertising fees by advertising and linking to Amazon.com. 
I am not a very good blogger. I was supposed to co-host a book club linkup on Friday for our bloggers' book club, Beyond Words. Instead I got on a plane and flew to  New York, the book club completely skipping my mind! To all my friends who enjoy this linkup, I am sorry for the delay in getting this post up.
We're going to skip a book club linkup in December, which I think will be for the best since the holidays already seem to be so busy. We are going to send out a poll this week to vote on January's book so that we can start choosing books two months in advance. We noticed that we tend to choose newer or popular books that sometimes take a long time to get from the library waiting list and we want to make sure everyone gets the chance to participate. If you want to join the book club click here!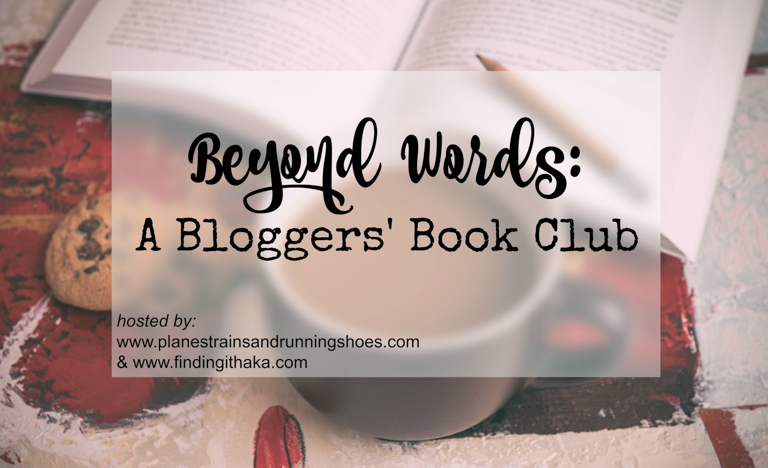 1. The Pearl That Broke Its Shell
by Nadia Hashimi
Ashley from The Wandering Weekenders recommended this book, and I am so glad she did. 
The novel alternates between the stories of two women, Rahima, and her great-grandmother, Shekiba, in Afghanistan. The two women are separated by 100 years but fight similar battles. 
Rahima is able to fight the oppression that women face for a few years when her family turns her into a bacha posh. A real and common practice in Afghanistan, a bacha posh is a girl who dresses and lives as a boy before she goes through puberty. Dressed as a young man, Rahima is able to go to school, run errands, escort their sisters around town, and even go to work and play with boys in the streets.
All of that must stop when Rhamia is changed back into a girl and married at the age of 13.
Throughout the years, her aunt tells her the story of her great-grandmother, Shekiba, who also lived as a boy for a few years, although for a different reason. Hearing the story of her great grandmother gives Nahima strength and courage throughout her life.
I don't want to say much more about this book because the twists and turns of the two women's lives, and their responses, are what make it so gripping.
Although there are so many different layers to this book, I found the bacha posh aspect the most interesting. In Afghanistan, girls have such few freedoms. But many families who only have daughters need a son to run errands or escort their sisters around town, so they have a daughter take on the role. Even though everyone knows that bacha poshes are girls, people are willing to look the other way as long as they are dressed as boys. They can wander the streets with friends, go to school, and run errands. But as soon as puberty hits, they have to start living as women again, all of the freedoms they enjoyed suddenly ripped away from them as they are married.
I can't imagine what it would be like to have so much freedom ripped away from me and then sent away to live with a strange family at 13 years old. I have so much respect for the strength, wisdom, and endurance of Rahima and Shekiba.
If you like this book, I highly recommend The Underground Girls of Kabul: In Search of a Hidden Resistance in Afghanistan
, a nonfiction book about real women who were turned into bacha poshes by their families.
2. The Circle
by Dave Eggars
Think 1984. Mixed with computers and the Internet. Think totally creepy. I couldn't put this book down.
I like books that make me uncomfortable, that challenge what I believe, that make me think twice about what I'm doing with my life or how I go about certain things. This was one of those books.
Mae begins working at The Circle, the largest internet company in the world, with all of the Google-like perks. With the mission, statement, "all that happens must be known," the company seeks to know everything that you do, everything you want, and everything you think — all for the sake of making the world a better place.
As Mae gets deeper into the company, it becomes clear that The Circle wants to control every aspect of her life. Again, I don't want to give away too much about the plot, but as she wants to become a better employee at The Circle, she begins to lose herself while forging meaningless relationships, posting online as much as she can so that she can maintain her image and sharing everything she does.
What is so brilliant about this book is how slow the takeover is. As the reader, you're not thrust into a crazy dystopian society taking over every aspect of your life from page 1, like you are when you read 1984. The takeover begins innocently, both for the reader and for Mae. It begins with small things that really do seem to benefit people. Thats how they get people to adopt their technology and get on board with everything they do, to willingly participate. If you liked 1984, you have to read this book.
This book made me think a lot about what kind of information we share online and how much information companies like Facebook gather on us. How many times do you see advertisements that are so specific to you? How much does the internet really take over our lives? How far is too far?
The movie with Emma Watson is coming out in April 2017 and I can't wait to go see it.
3. Fantastic Beasts and Where to Find Them
 by JK Rowling 
I wanted to read this 50-page book before I went to see the movie that just came out. If you are a Harry Potter fan, it's a cute, quick, fun read. But if you're not, you're not missing out on much. Have you gone to see the movie yet? What did you think? I love Harry Potter and I thought that the movie was cute. But, I thought that there were so many different possibilities the plot could go and the writing and plot just ended up being lazy. This movie was about the life of the man who wrote Fantastic Beasts and Where to Find Them! There were so many different directions it could go in. But instead, it was like, "the beast got out of the bag and I have to go find it." I'll probably go see the next two movies, but it just wasn't as good as I was hoping.
What are you reading lately?
Loading InLinkz ...