April 18, 2017
If we were having coffee, we would be in New York, because I am home visiting my family!
I am really bad at getting over jet lag, but I forced myself to get up early on Saturday to go to my favorite workout, Xpress Body Bootcamp, with one of my best friends from home, and that helped me reset myself. I was sore for two days and it felt so good after being on a plane for 10 hours.
If we were having coffee, I would tell you that today is my mom's birthday! It's a big one – 65- and I'm spending the day with her. We're going out to lunch and to get pedicures and maybe some shopping, too. Tonight, we are going out to dinner with my dad, brother, and my brother's girlfriend who I adore. My mom's birthday was part of the reason why I wanted to come home now, the other part being that I just missed home. Happy birthday, mom!
If we were having coffee, I would tell you that I got to visit my alma mater, Adelphi University, with my brother. He's a student there now and I couldn't be more proud of him. I loved Adelphi, it's a  small university where the professors really care about you. I learned so much there, made amazing friends, and just had an overall great experience.
So anyway, my brother's already working as a respiratory therapist and worked really hard to get into nursing school, which of course he is rocking because he's super smart and already knows a lot from being a respiratory therapist. He and I  got to walk around the campus together, I got a new Adelphi shirt, and then he studied while I worked on my blog. He's super busy with work and school, so it was a good way for us to spend some time together. Drinking coffee and working together is kind of our thing, because when I was getting my Masters degree and he was getting his respiratory therapy degree, we both lived with my parents, so we would go to Starbucks a lot together to work.
If we were having coffee, I would tell you that my time in New York has been amazing so far. The weather is perfect, 60s-70s, which feels amazing. I'm here for longer than I usually stay for, so I feel like I've been able to relax and do everything I want to do. My friend Joyce and I always swap books when we see each other and she loaned me Idaho by Emily Ruskovich. I haven't had much time to read, but I can't put it down so I've been staying up late each night to read it.
I would also tell you about the online book club that Christy and I created, Beyond Words. Each month we all read the same book and then we talk about it on Goodreads. We're going to have a linkup on Friday, April 28, where we all link up our book reviews for whatever books we've read that month. This month, we're reading I Let You Go by Clare Mackintosh and I can't wait to talk about it with everyone. It was so good! If you want to join our book club, click here!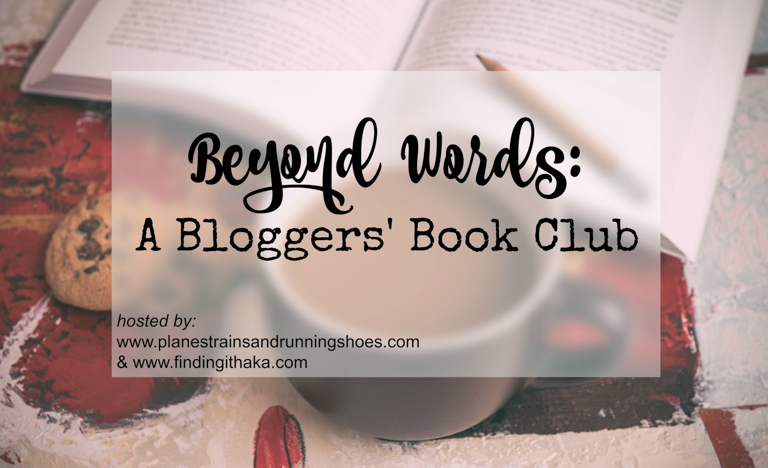 If we were having coffee, I would ask you if you've seen any good TV shows on Netflix lately. I need some good things to watch when Nick's working late. I'm watching Gilmore Girls now for the very first time. I'm not sure how I never saw this show before and I love it so much that I am already dreading it ending!
If we were having coffee, I would ask you, what's new with you?
Let me know in the comments!