April 5, 2017
The submarine birthday ball has always been really special to me for a few reasons. Nick and I went to our first ball together when we had only been dating for 4 months. It was my first taste of military traditions, my first time seeing him in his uniform. He was the youngest sailor there so he got to take part in the cake cutting tradition, in which the youngest sailor and the oldest sailor cut the cake together.
Plus, when you move around a lot, your family traditions are changing all the time. But the sub ball is something that I can look back on throughout our past 10 years together. It's one tradition that has followed us wherever we go:
I also love the submarine birthday ball because I am really proud of Nick and this night celebrates his career. He has worked so hard throughout his career in the Navy, enlisting right out of high school when he was 18 to work on a submarine.
Over the years I've seen him graduate from college, get commissioned as an officer, go through tons of schools, move all over the country, and deploy on submarines. I've seen him work long nights and come home exhausted. I've hugged him after long months apart and celebrated every accomplishment with him. He never complains, at least not to me. He always finds the positives, gives his best effort, and remains calm, no matter the situation at hand. He went through a period of time when he thought he wanted to get out of the Navy, only to realize that this really is what he wants to do with his life.
Can you tell I am proud of him?!
Submarines have an interesting history and I love that the submarine ball not only honors the submariners of today but pays homage to those who have made the ultimate sacrifice, those who have paved the way for Nick to be doing what he does today.
This year was the 117th submarine birthday ball, which celebrates the anniversary of America's submarine force. The US Navy purchased its first submarine from John Philip Holland on On April 11, 1900. Named the USS Holland (SS-1), it was America's first commissioned submarine. And submariners have been silent heroes ever since.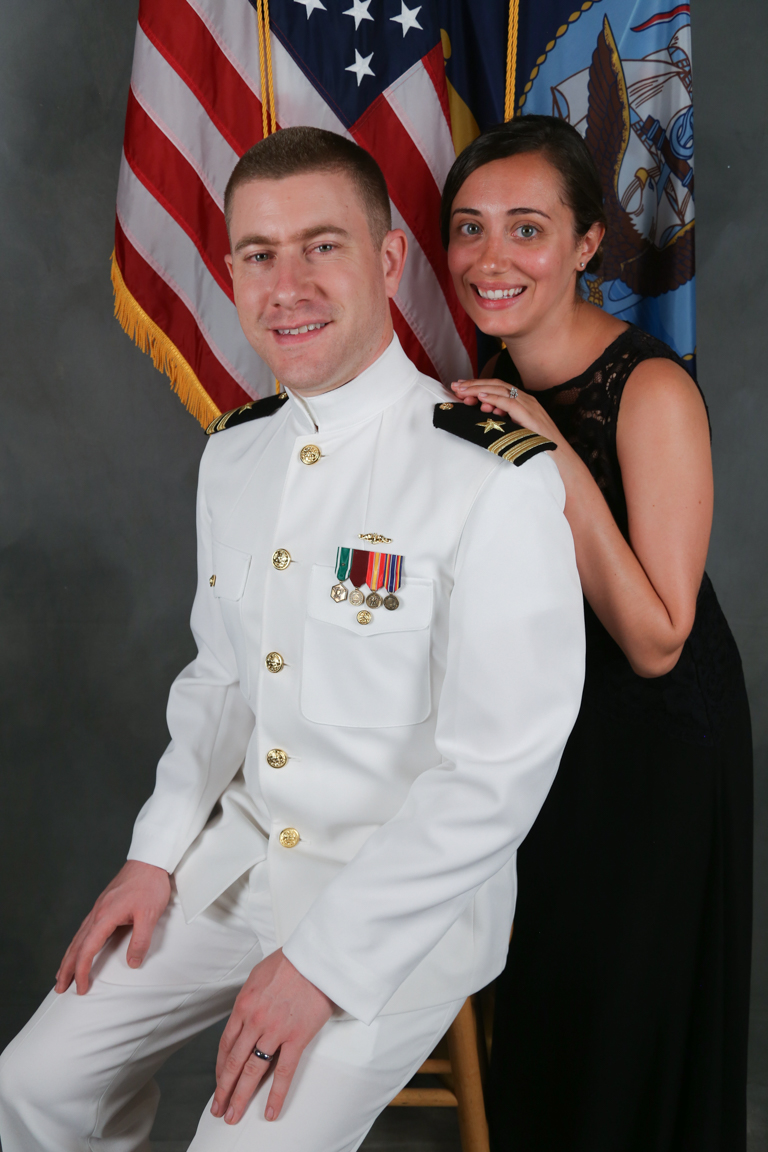 I kicked off the morning by getting my hair done, and then we headed out to enjoy the hotel and relax. The ball was held at the Hilton Hawaiian Village, right in Waikiki, and we stayed there so we wouldn't have to worry about driving home and to just make it a fun night out.
As soon as we found our room, we left our bags and headed straight to the bar for a drink. It has become our tradition to go to the bar at the hotel and have a drink before we go to the ball.  We finished just in time to change and head to cocktail hour.
Since we were among the first people there, the first thing we did was to get our professional pictures taken. We do it every year because if you are going to go through the effort of getting all dressed up and there just happens to be a professional photographer there, why not? I love these pictures of us.
Also, I am such a sucker for that uniform.
I had never been to a military ball where I knew so many people, and it made the night so much more fun. I guess that's what happens after 10 years of military life. By the time we got our drinks and took our pictures, cocktail hour was almost over, so I tried to say hi to as many people as I could.
As soon as we went into the ballroom, the formal program began. There was a color guard, toasts, a keynote speech, and the tolling of the boats, in which you stand while every single submarine that has been lost at sea is honored.
There was also a centerpiece competition and even though our command didn't win, I totally thought we should have. Nick definitely isn't the youngest sailor anyone, but there was also a sweet cake cutting ceremony.
We usually don't stay past the end of the formal program because we don't really like to dance, but Nick went over to see his friends from his old job in Hawaii and I hung around with some of the people from his current command. I acutally danced on the dance floor which was a lot of fun!
At the very end of the night we ran into some friends and decided to go next door to the Hale Koa's barefoot bar for some drinks. The Hale Koa is an Armed Forces Recreation Center, a hotel for military-only folks. It's next door to the Hilton Hawaiian Village and has a bar on the beach. The entire place was flooded with military uniforms and ball gowns, and it was a great way to end the night while looking out onto the water.
The next morning I had coffee while people-watching from our balcony onto the resort.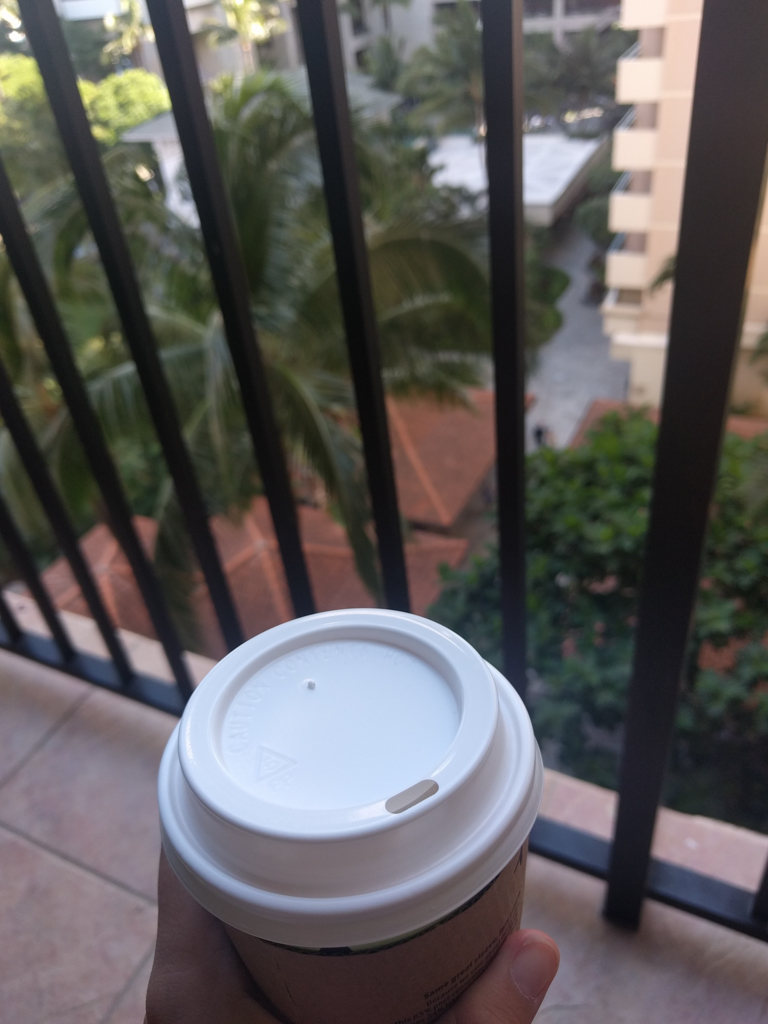 Every year, you also get a souvenir from the sub ball to take home. It's usually a wine glass, shot glass, or a beer mug, so I was really excited that this year we got something different! I love coasters so these are awesome.
Another amazing submarine birthday ball in the books!