March 24, 2017
You know I like a good cup of coffee. Or two. Or three. So grab a coffee, a tea, or whatever you're drinking, and let's catch up on life.
If we were having coffee, I would tell you that one of my favorite people in Hawaii is moving away soon. I am so happy for her, because her husband got his #1 choice for his next location (in the military you spend weeks agonizing as you rank your choices, trying to decide where you want to go. Then the military sends you whatever they want. It's fun. But sometimes you get lucky and get your #1 pick!).
But I am sad for me, because I am going to miss her.
I met her back in July, the first week I moved here. I remember thinking that I shouldn't get too close to her, because I knew she was leaving Hawaii soon. When I first moved here, the first thing I would ask people I met is how much longer they would be in Hawaii, because I wanted to make friends with people who would be around for a while. I have 3 years here and I wanted to avoid going through the process of making friends and losing them over and over. Oh, young Carolann.
But we clicked and somewhere in the past 8 months, we got close. Looking back, it would have been really dumb of me to avoid becoming friends with her just because I didn't want to have to deal with the sadness of her leaving. She's one of the women who convinced me to hike Koko Head, and she taught me to say Yup, I signed up for this.
The awesome times we've had are worth being sad now. Plus I know I've made a friend for life in her, and I wouldn't have her as a friend for life if I was afraid to get close to her over these past few months.
All of my friends here are going to leave. Some will be here longer than others. And when I leave here, I will leave some of my friends behind, probably some that I haven't even met yet. I had to say goodbye to all of my high school and college friends in New York, not to mention my entire family, when I married Nick and moved here. And when I left Hawaii for the first time in 2015, I left an amazing friend who I am still friends with today.
It's all just part of military life. No, wait, it's just part of life.
If we were having coffee, I would tell you about her and then I would tell you that you hard things are worth doing. That taking risks sometimes pays off. That if you are lucky enough to make a new friend, hold onto her for however long you can. It's worth it.
Also. Yesterday, I awkwardly told her that I didn't really want to become her friend when I met her because I knew she was leaving so soon. Because that's the kind of thing I say to my friends.
You know what? She said her first reaction was the same. It must not be me, so I wanted to write about her because if you are in a similar situation, I think you should just go for it and make friends whether they will be in your life for years or for a few months. You never know what will happen.
And if you are a military souse, you never know when you will be stationed together again. Don't be shy. Get out there, make friends, enjoy life, and have epic goodbye see-you-later parties.
If we were having coffee, I would tell you that I did an awesome hike this week with the friend I was just talking about. It made me so happy to get outside and it's been a while since I've done a 6-mile hike. I can't wait to do another one!

If we were having coffee, I would tell you that I became addicted to reading thrillers over Christmas. I can't stop reading them. It started when I wanted something easy to read on the plane that would make 10 hours go fast. And then I just spiraled out of control from there. Can you recommend any good ones?
If we were having coffee, I would tell you that it's just a few weeks until I go to New York to see my family. It's my mom's 65th birthday and my 30th is around the corner so there will be lots of celebrating. I'm going to see a lot of my friends from home and take a trip to visit one of my friends down south.
If we were having coffee, I would tell you that the submarine birthday ball is tomorrow and I am so excited. Of course I will share every detail on my blog next week!
If we were having coffee, I would bring you a few of these cookies and give you the recipe.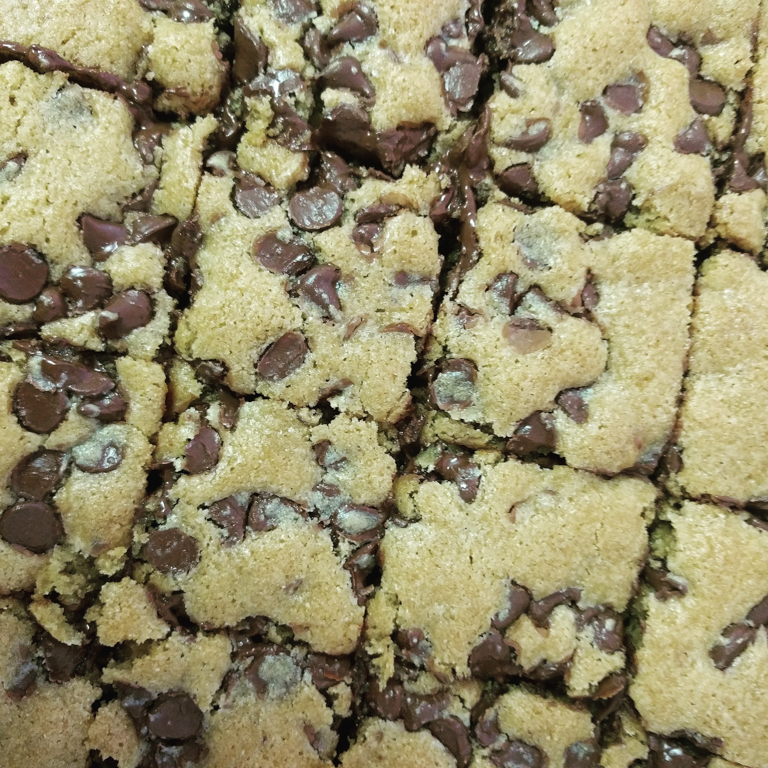 And since I just spent all that time talking about myself, I would ask you what's going on in your world?

PS: I'm starting a new thing where I'm going to reply to blog comments directly through email and not on my blog. I think it looks too messy and not really helpful. If someone asks me a question that I think more people would want to know the answer to, I will post my response here, but other than that, you will see less responses to comments here. I'm still responding to every comment and I love hearing from you!