December 3, 2014
For me, Christmas is not just about one day. It's a whole season of sharing, giving, sending cards, being silly, watching Christmas movies, peppermint everything, baking cookies, hot chocolate, decorating a Christmas tree, hanging stockings, good food, wrapping presents, and lots more chocolate. All of the little traditions that we do all season long is what makes this month so special for me. Don't get me wrong, I absolutely love Christmas Day, but I don't like to rush the holidays at all.
I am joining Kelly, Emma and Rebecca, and guest host Sammy for another link up. This month's theme is Celebrating the Festive season, and I was already planning to write this post, so it worked out perfectly! Last month I had a lot of fun meeting other bloggers so I wanted to join the party again.
This year is a completely new kind of Christmas for Nick and me. It is the first Christmas season that Nick and I are going to spend together. It is also the first time that it is just going to be Nick and me – we aren't going to be able to see our family for the holidays. My mom will be here next week, so we will get to do some celebrating with her, but she will go back to New York well before Christmas.
It will be hard to not be with our family for Christmas, but we have never been together for the holidays before, so it's also going to be a very special Christmas for us.
It's also our first warm Christmas! I usually associate Christmas with snow, hot drinks, and fireplaces. It feels very different to not be wearing sweaters and boots and hats and scarves and watching the snow fall, but I love the warmth. I probably won't have very many warm Christmases in my life, so I am embracing it. We are having a simple holiday season, just doing a few things together and not running around to a ton of parties or trying to buy a a ton of presents.
One thing that I love about the holidays that has evolved from living in Hawaii are our Christmas cards. Last year, we thought it would be fun to send out a picture of ourselves to our family and friends since we would not get to see a lot of them for the holidays. We wore Santa hats to make our card look a little more Christmas-y, since the beach where we took the pictures didn't really look festive. This year, we decided to make the Santa hats a tradition!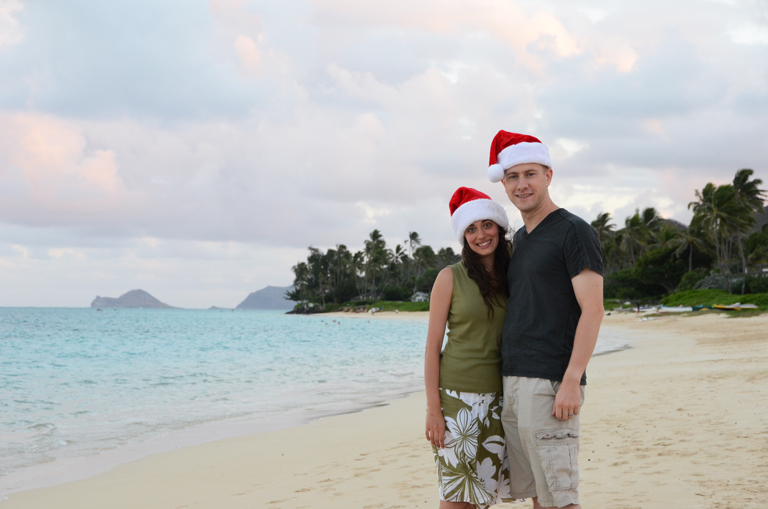 Like I said, I don't like to rush the holidays. I like to make them last as long as possible. So, the day after Thanksgiving, Nick and I headed Helemano Farms in central Oahu to cut down our Christmas tree. This is something my family does every year and has given me some of my favorite Christmas memories, so I absolutely wanted o continue this tradition with Nick.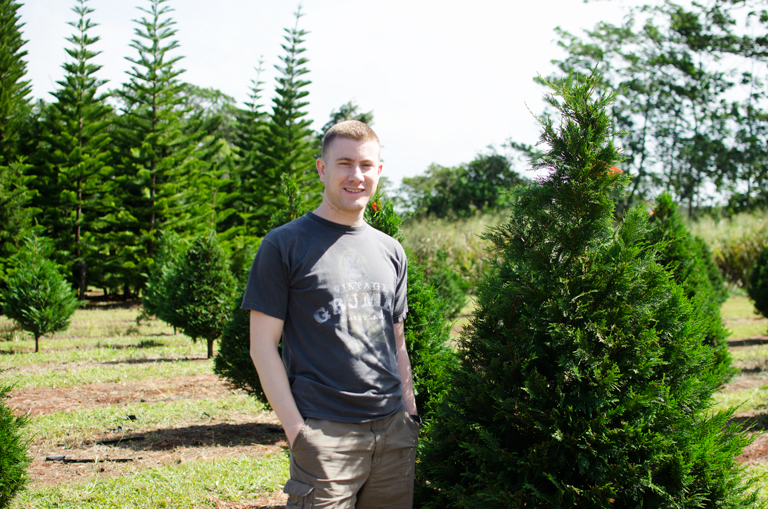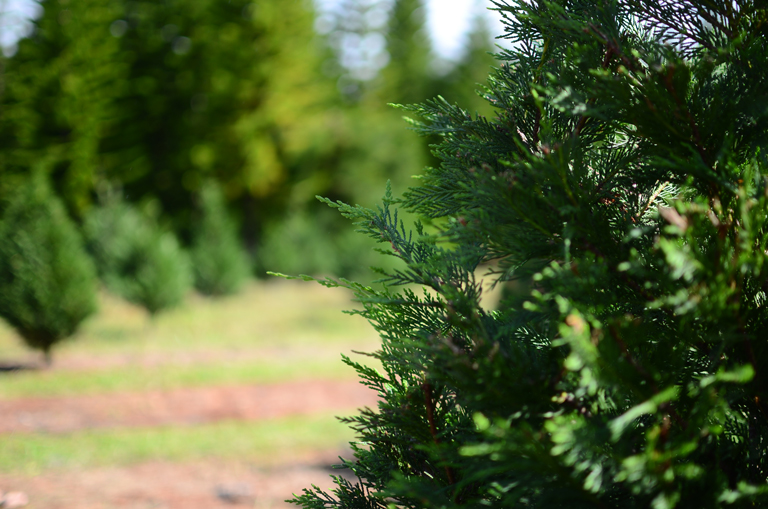 That night, we opened a bottle of wine, put on some Christmas music, and decorated our tree and the rest of our apartment.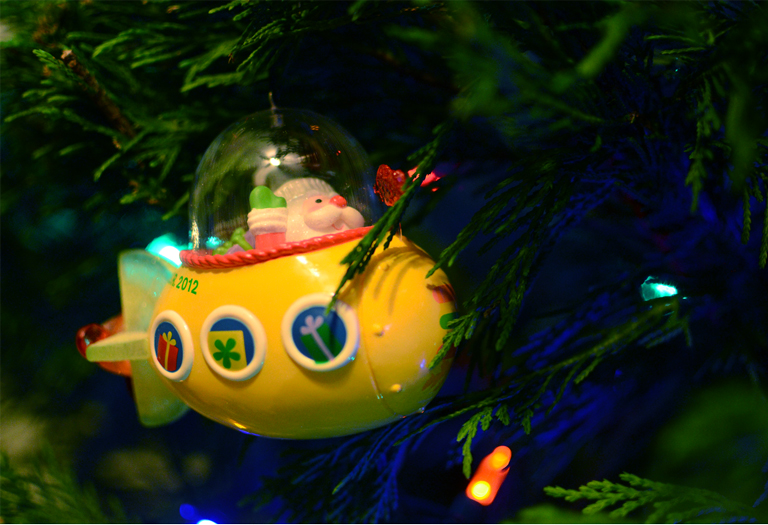 Even though this was our very first Christmas tree, we have been giving each other ornaments for years, so we had a lot of fun ornaments to go through. Opening up all of the ornaments was like a little mini-Christmas in itself. It was so much fun to reminisce and look at the ornaments we have given each other over the years — from our travels, our favorite things to do together, and just random things from the year that we want to remember.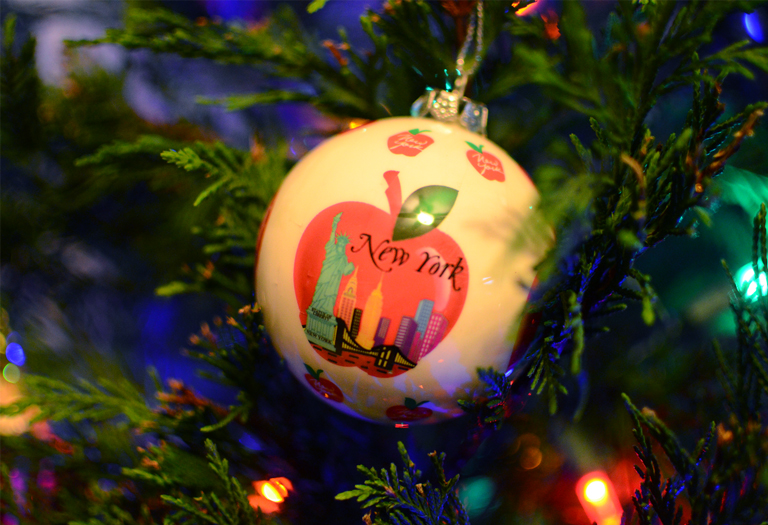 Once the tree was done, we watched Elf. I forgot how funny that movie is and I think we will need to watch it every year from now on.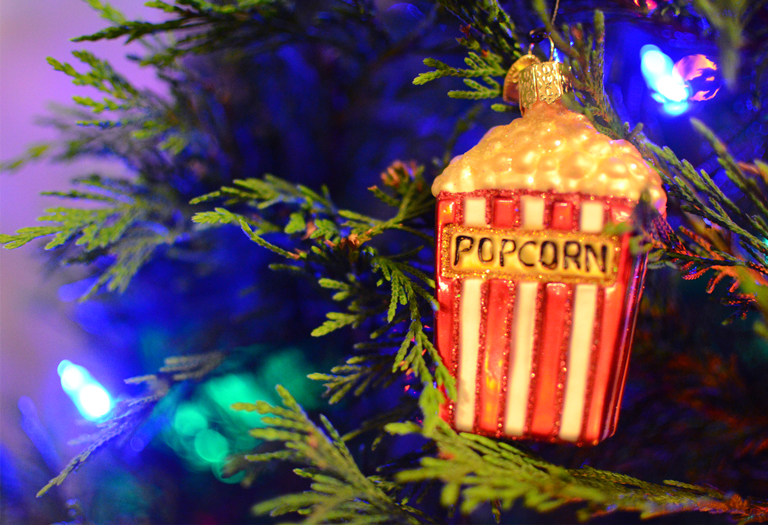 I am so excited to put presents underneath the tree! This might seem like a very basic Christmas tradition, but when I lived at home we could never put presents underneath the tree because our crazy cat would ruin them. Nick's birthday is next week and while I always keep his birthday and Christmas separate, I may have put his birthday gifts under the tree…
We bought Christmas stockings this year, and I am so excited for stocking stuffers! The idea of filling up a giant sock with little presents is really exciting to me. I am trying to think of fun gifts that Nick can actually use. Do you have any ideas? We've never done stocking stuffers before!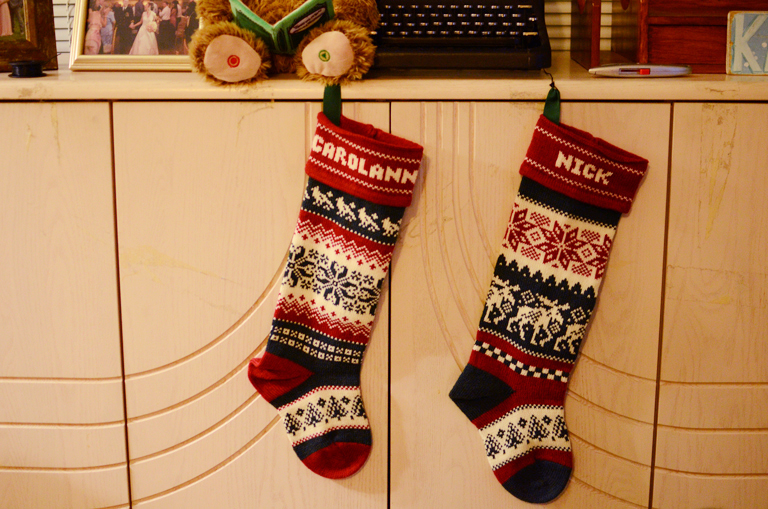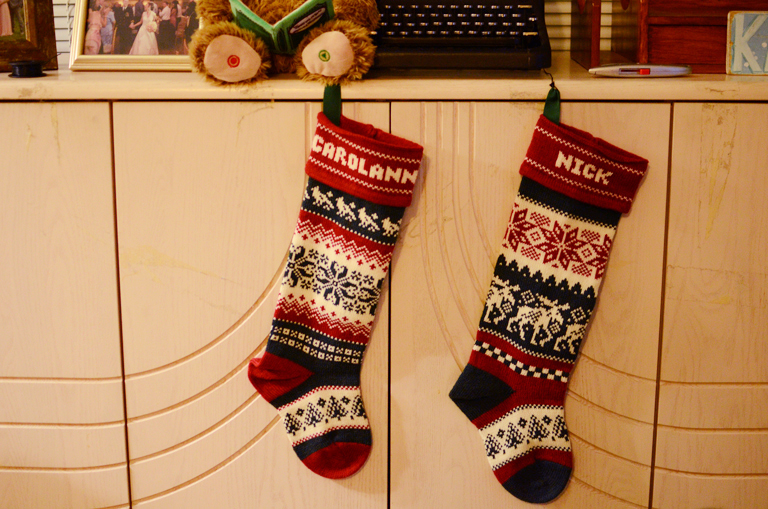 Over the years we have started little Christmas traditions that we have celebrated the closest we could to Christmas. My family has matching PJs that we all wear, so we always wear those whenever we do Christmas things at home. I don't care how silly it is — I absolutely love it.
I love our Christmas tree! Nick proposed in front of the giant Christmas tree in Rockefeller Center, and every time I look at our tree I think about that.
Nick and I also have a soft spot for The Grinch and we started the tradition of watching How the Grinch Stole Christmas together along with A Charlie Brown Christmas every year. This year I found some really fun sweet Grinch-inspired treats on Pinterest so I think we might make an evening out of it.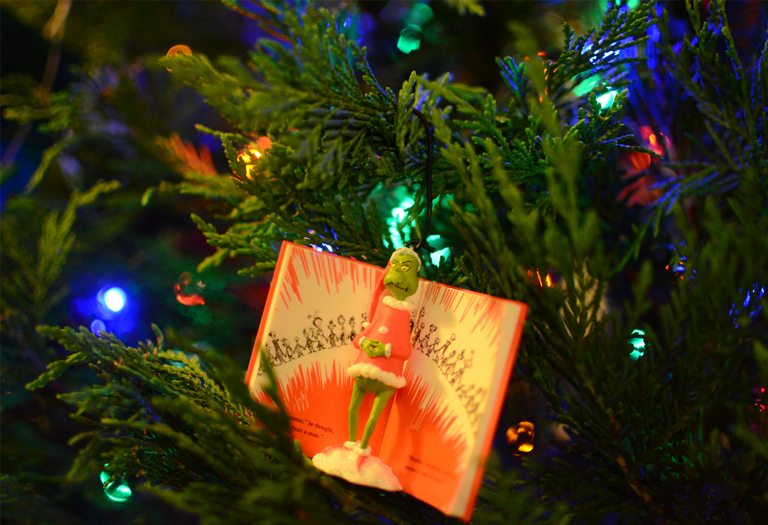 I am not sure what else the holiday season will bring. We still have to think about what kinds of foods we are going to cook on Christmas Eve and Christmas Day, although we already know that we will make French Macaroons. Last year, I went home to New York for most of December because Nick had to work crazy hours throughout the entire holiday season and we both decided it would be best for me to not be stuck home alone for the holidays. I came home to find out that Nick had stayed up all night making French Macroons. This year, we will make them together!
How do you celebrate the holiday season? What do you eat on Christmas Day?