March 29, 2016
When Nick and I met Shannon, my sister-in-law, in Denmark, we didn't have anything planned besides a Christmas food tour and tickets to the ballet. It was the most spur-of-the-moment-fly-by-the-seat-of-your-pants trip I've ever taken. In Europe, of all places. And I loved every second of it.
Usually Nick and I have every detail of our vacations planned out. When we went to New Zealand, we had a huge binder full of reservations and itineraries, down to the time we should wake up. That vacation was absolutely perfect, and I wouldn't have wanted to do it any way.
So as I sat down for my first cup of coffee in Denmark with Nick and Shannon, it was crazy to me that we had no idea what we were going to do that day. It was freeing. It was exhilarating. There were so many possibilities. We could linger over coffee for as long as we wanted, wander around the city without looking at our watch, and go into any museum or shop that caught our eye. And that is exactly what we did.
It ended up being the perfect way to experience Copenhagen.
I'm glad that we didn't have too many plans. If we were constantly rushing around trying to see every single thing, we would have missed so much. At the very least, our vacation would have been very different.
Anyway, since we don't have castles or royalty in the United States, Shannon and I first decided we should visit some castles in Denmark. We wanted to do something completely different from what we normally do.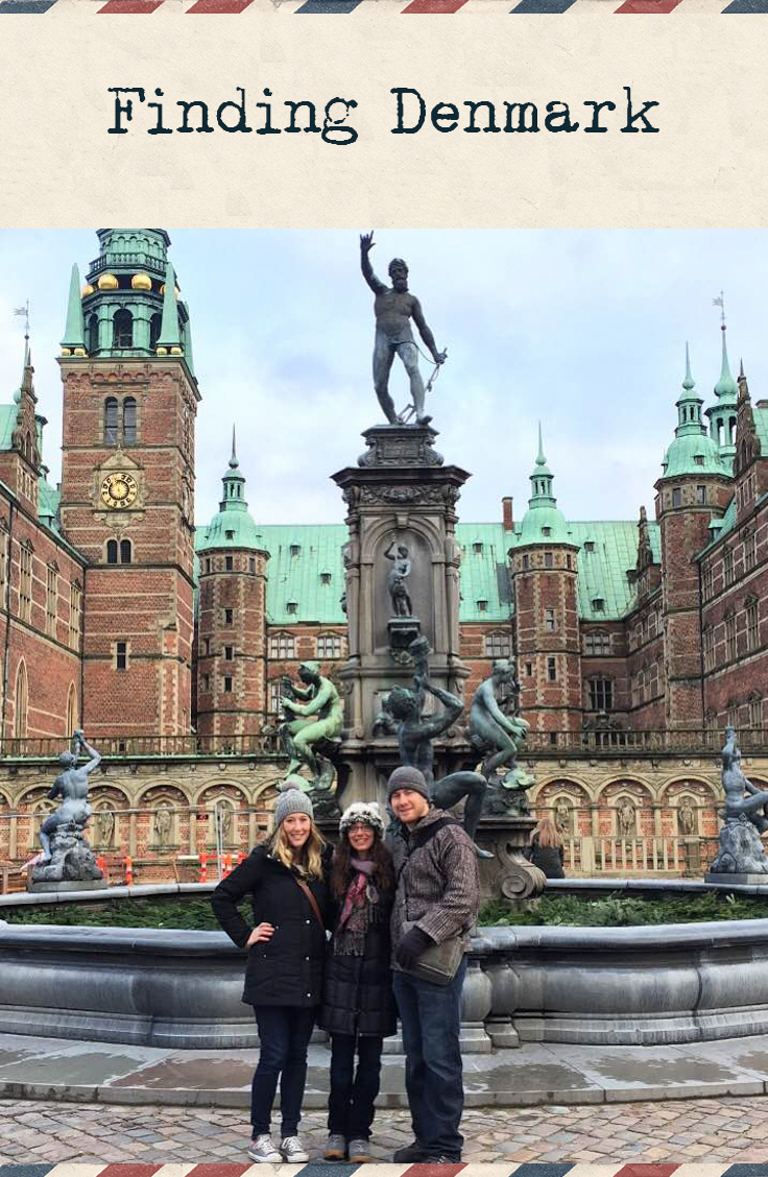 We rented a car and drove to Frederiksborg Castle in Hillerød. King Christian IV had this castle built in the early 17th century, and I've never seen anything like it. We spent a good hour wandering around outside and taking pictures from every angle before we even went in.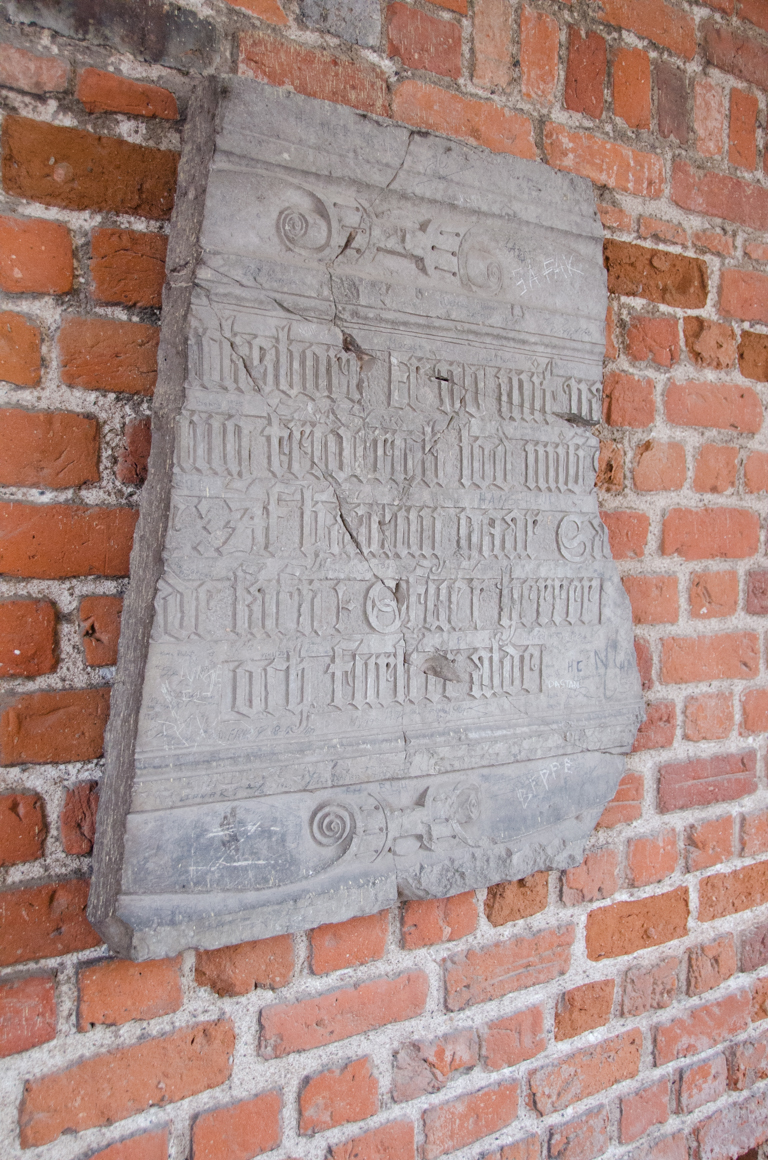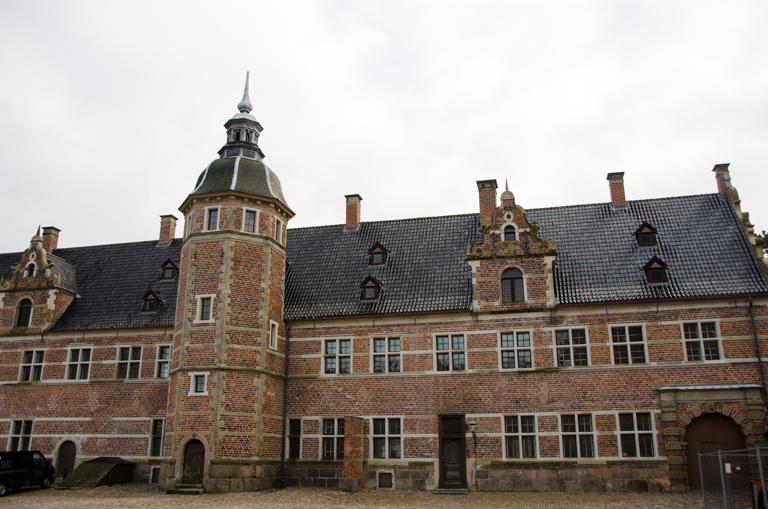 The castle is now Denmark's Museum of Natural History. I loved walking through the castle and looking at all of the artwork and artifacts. All of the descriptions were written in Danish, so we couldn't read anything. I didn't mind though – it was nice to just walk through and look around.
As we walked through the halls, I decided that Shannon fit right in!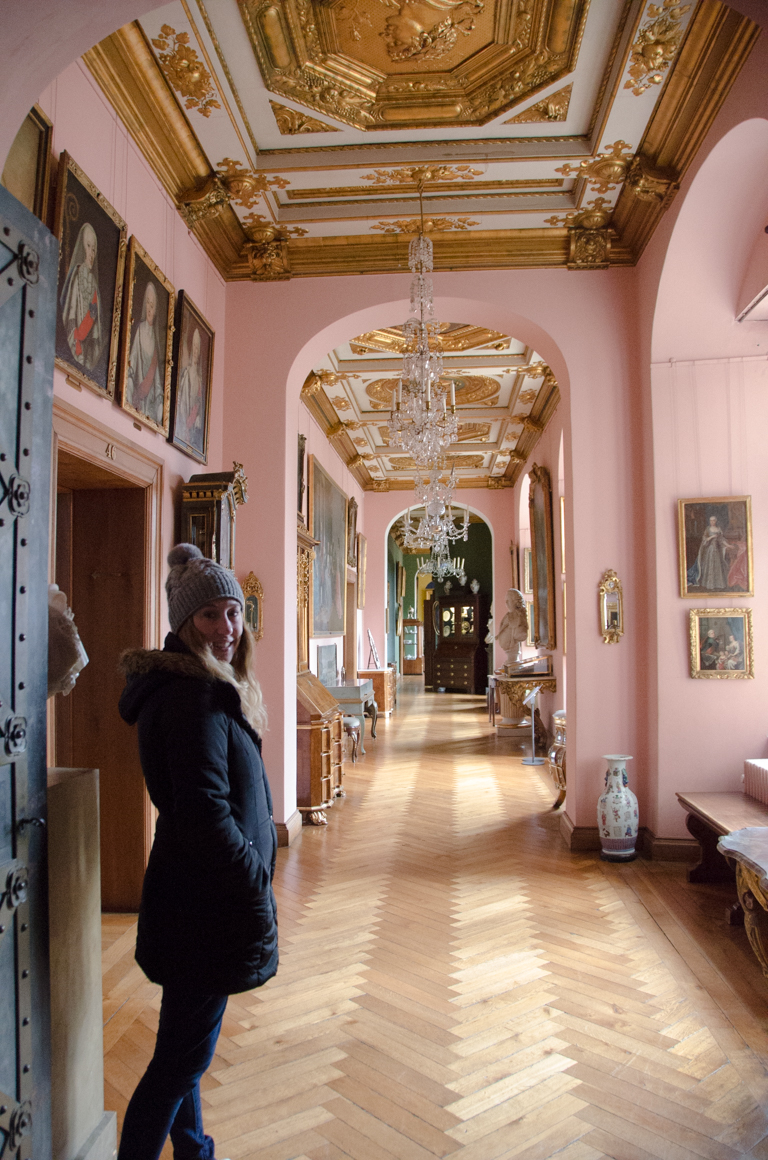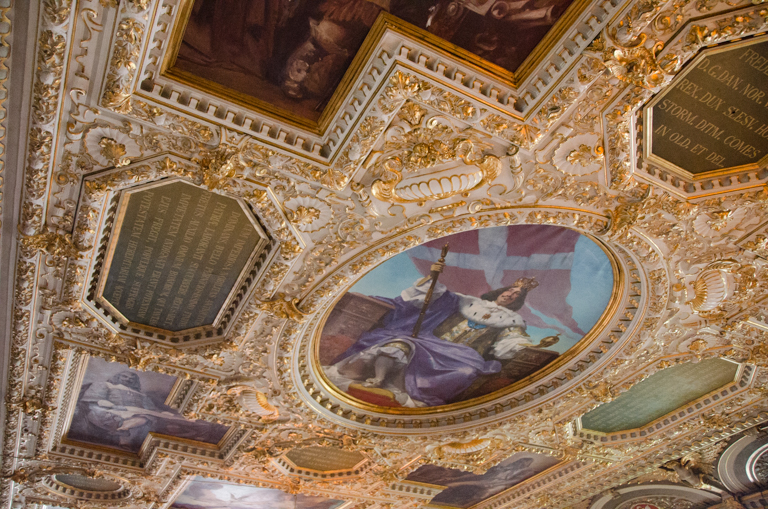 Afterwards, we went outside to get an even better view: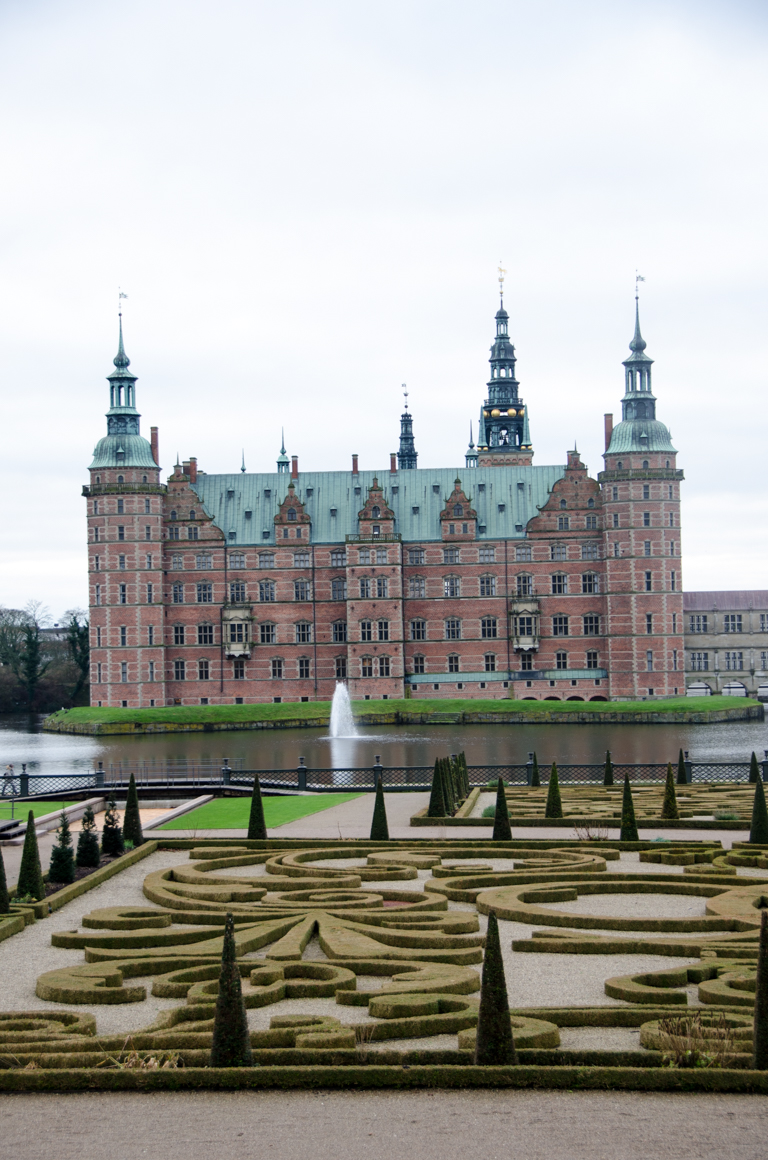 Touring a castle is hard work and we took our time exploring every nook and cranny. We were ready for lunch. We sat down, ate pizza, and drank coffee for a long time at an Italian restaurant that I can't remember the name of. I was so absorbed in the food, my amazing husband and sister-in-law, and the fact that I was in Denmark, that I forgot to take any pictures.
We made our way to the next castle. This is Kronborg Castle, but my fellow English majors out there might know this better as Elsinore Castle. Shakespeare used this very castle as his inspiration for Elsinore in Hamlet.
It was pretty late by now, so we only had a little bit of time to explore. But it worked out all right, because there were only a few rooms that are open for tourists. The best part was exploring the underground rooms, the casemates. That's Shannon and me walking through: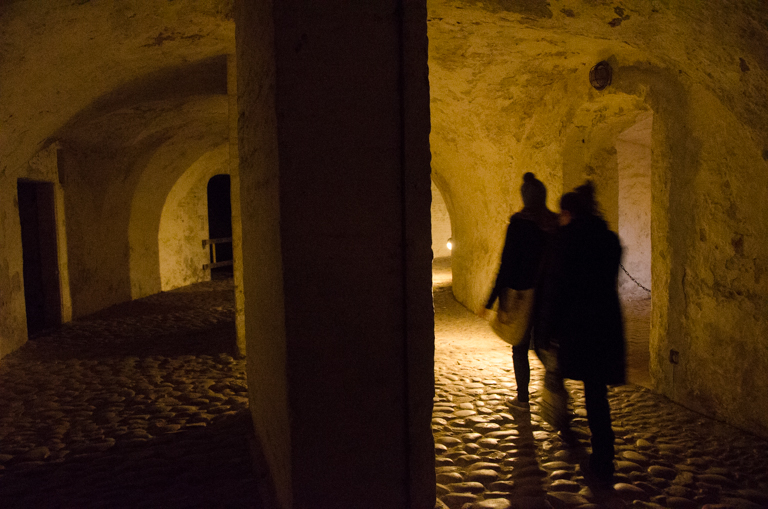 I thought it was fascinating that the soldiers would hide in here when they were being attacked. They had enough food that they could stay down here for weeks.
It was so dark down! I had to brighten these up so that you could see!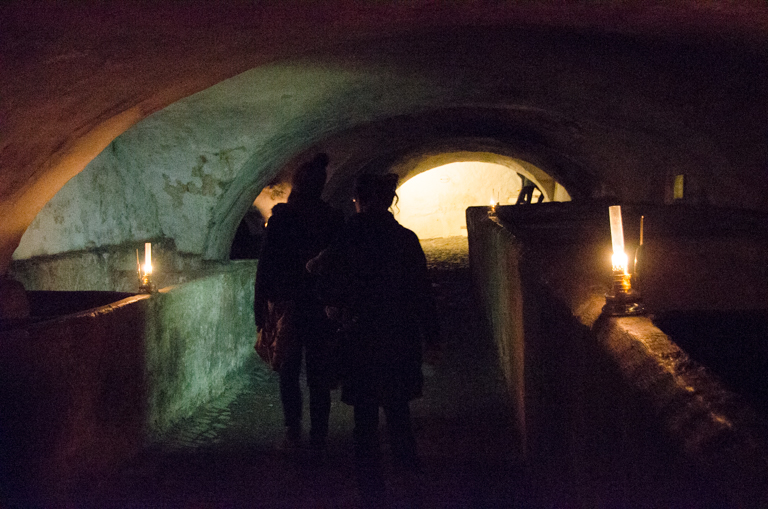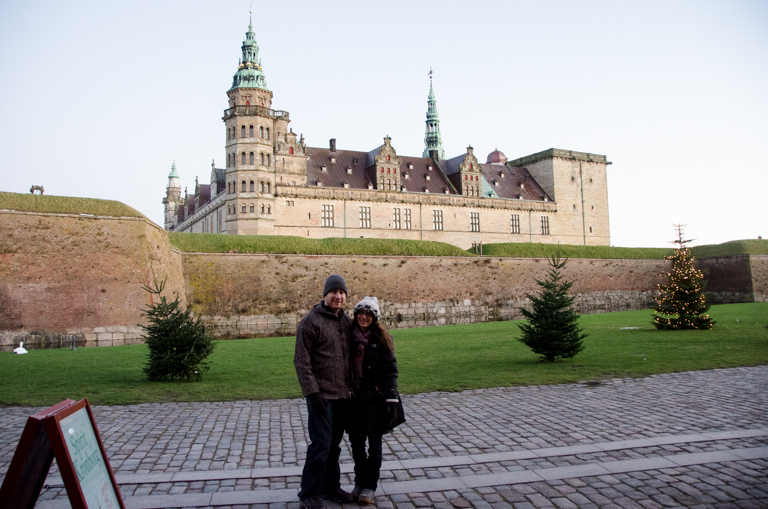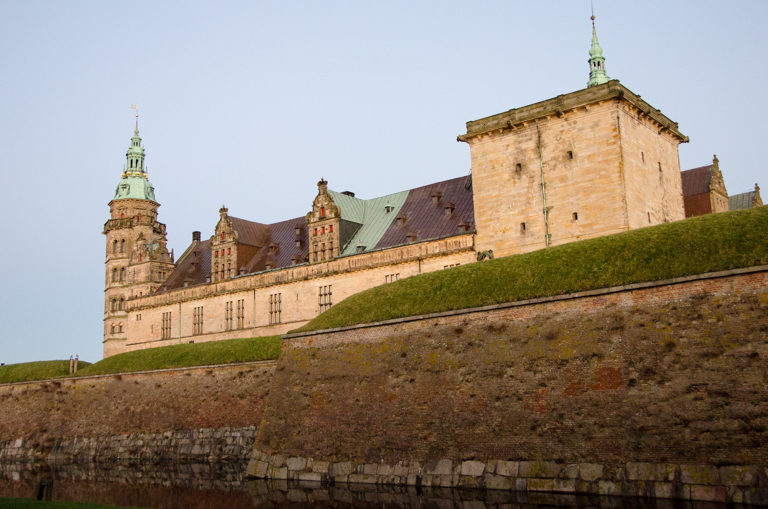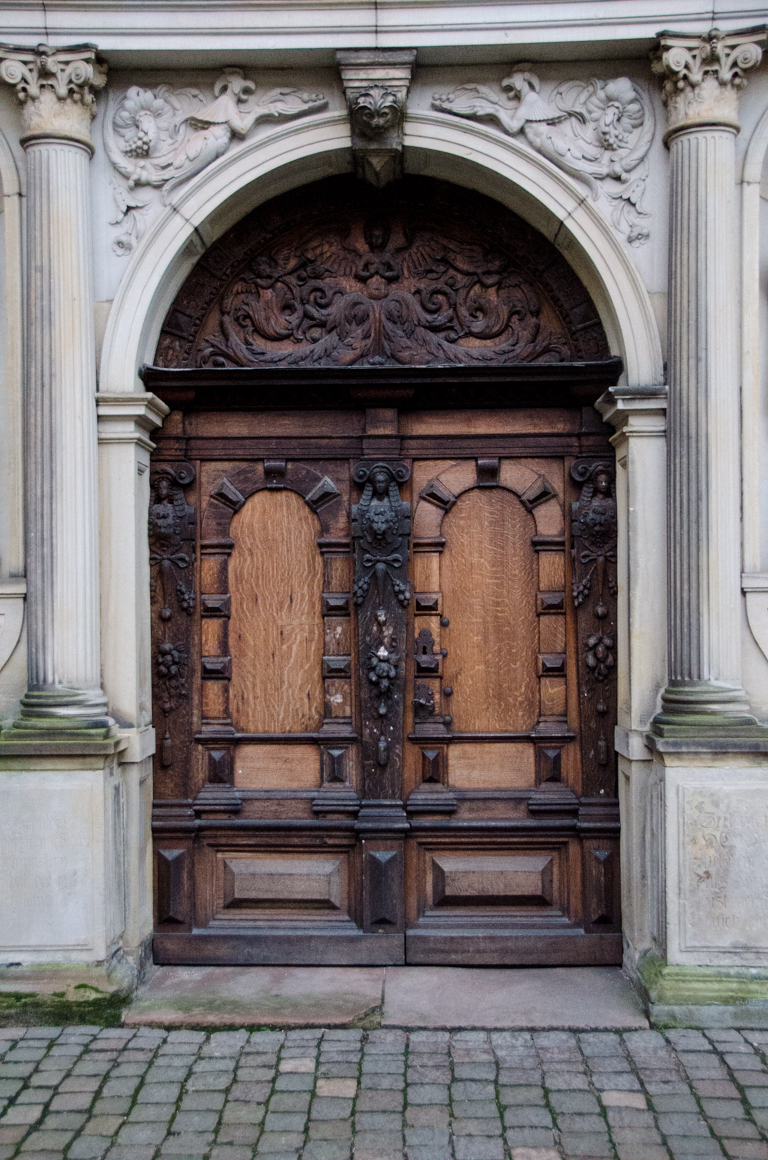 We did all of this in one day! Needless to say, Shannon and I took a nap while Nick drove us back to Copenhagen. It was so much fun – I've never had a day quite like this.
I learned that the best plans can be no plans, even while on vacation in Europe!
Are you a planner or a wing-it type person? Or both?