It's a lesson I've learned over and over again.
Two bottles of wine I had been saving for years, for just the right moment, had gone bad when I finally opened them up on my birthday (story on that here). I had this beautiful dress sitting in the back of my closet that I went years without wearing because I was saving it for something — I don't even know what (which I also finally wore on that birthday). And then there was that bar of chocolate I brought back from New Zealand that went stale because I saved it for too long.
So I've learned not to bother saving things for a "special occasion."
You know what? Life is a special occasion.
Being home with my husband is a special occasion.
Saturday mornings are my favorite special occasions, fit for fancy coffee, my favorite mug, and absolute quiet.
Sitting outside is a special occasion.
Getting coffee with a friend is a special occasion.
The fact that you finished the laundry is a special occasion.
What are you really waiting for?
Life right now is so beautiful. Life right now is so worth celebrating. Life right now is everything you make it.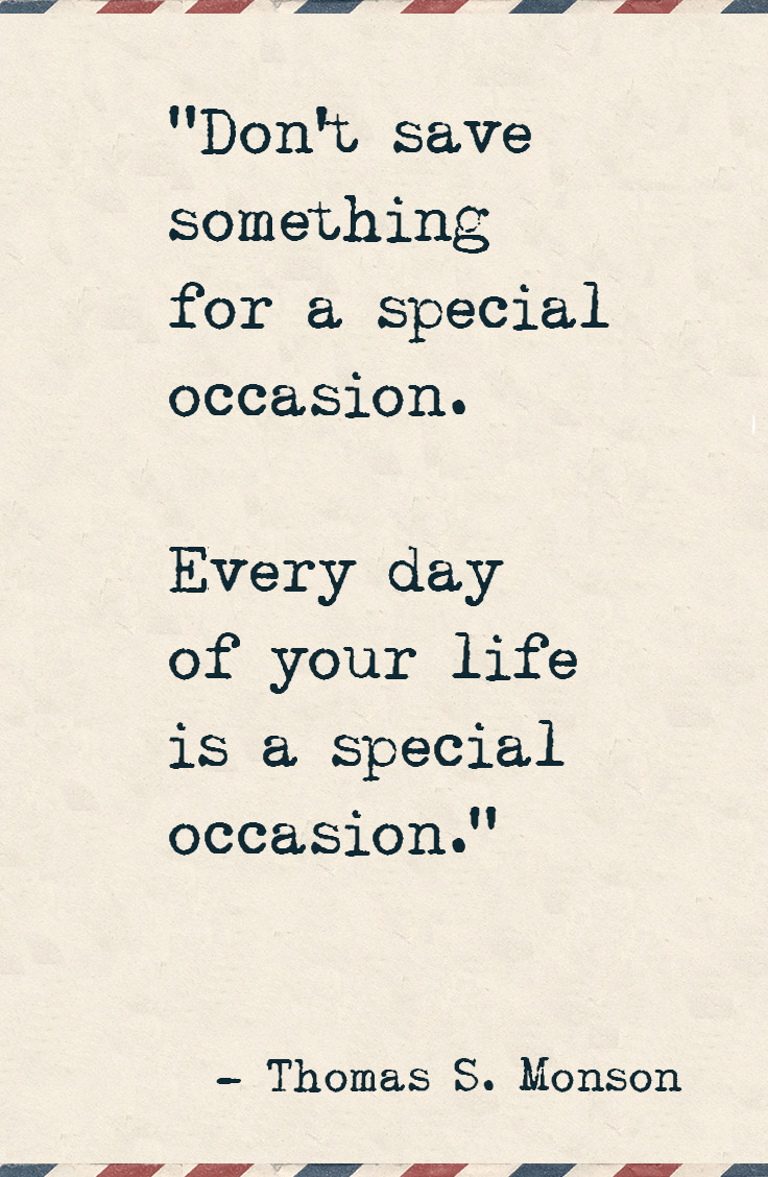 This weekend is a special occasion. Do something special. Just because.
Drink that fancy bottle of wine you got when you went wine tasting.
Light some candles.
Use your fine china.
Break out that outfit you've been saving forever.
Wear your best jewelry.
Visit a coffee shop and get your favorite drink.
Have some friends over.
Bake your favorite cookies.
Do whatever it is that makes life feel beautiful.
Treat this weekend like the very special occasion that it is!