August 1, 2016
I love to travel. I save my money for trips instead of fancy cars or the latest gadgets, because travel has changed me in ways that those things never can. Travel gives me things that the newest phone never will.
Whether you take a beach vacation or explore museums in Europe, travel changes you. Travel makes you different. Strong. Independent. Capable. Flexible. Confident.
But the most important thing that travel done for me is that it's taught me how to be open. Travel has opened my eyes to things I never would have seen if I had never left New York. Travel has opened my mind to ideas I never would have considered if I had only ever met New Yorkers. Travel has opened my heart and my world.
Travel has taught me to be open to breaking from the norm, to be open to doing things differently from the way other people do them. You don't have to go where everyone else is going. Your vacation doesn't have to be like everyone else's. This world is so big. You can go anywhere you want and do anything you want. I think that is a beautiful thought.
I remember a lot of people thinking Nick and I were weird for choosing to go to Alaska for our summer vacation. Sure we had to wear hats and jackets in July, but it was one of the best times of my life. We got to see glaciers, go hiking, and take a helicopter ride — all things that we love to do. Whether you are playing with sled dogs on a glacier in Alaska or riding roller coasters in Universal Studios, the beauty of travel is that you can do whatever you want.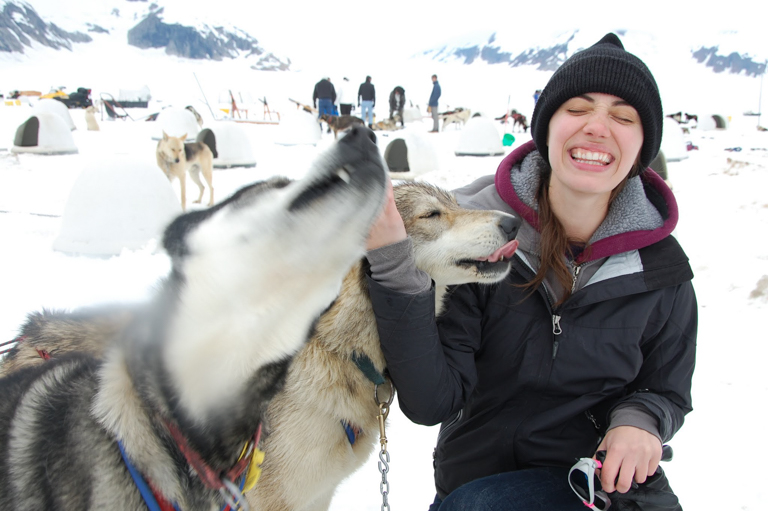 And, you can be whoever you want to be.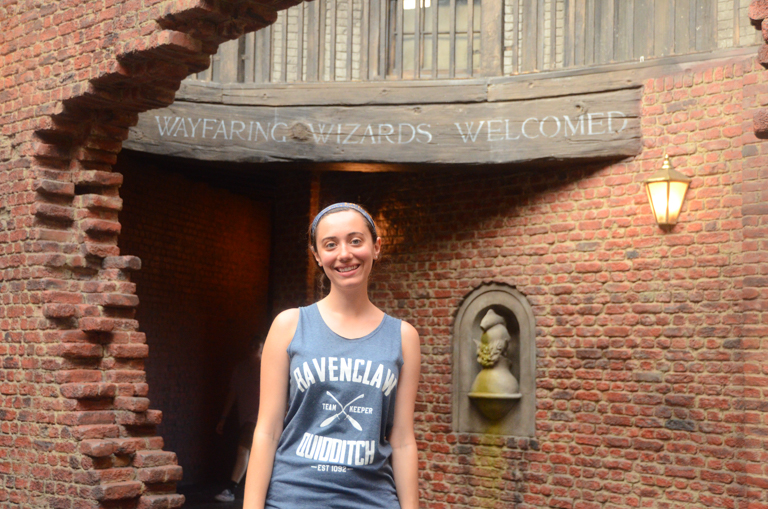 Travel has taught me to be open to pushing my limits. Hiking the Tongariro Alpine Crossing is my favorite example of this. If I can do a 19.4km hike up and down mountains in the rain, I can do anything. Any time I'm at the gym and I don't think I can keep going, I think of myself on that hike and I feel so much stronger.
Travel has taught me to be open to trying things I've never tried before. Like when I went to Denmark with Nick and my sister-in-law and found that people like to eat outside in the cold in the middle of winter. They just throw on some blankets, open a bottle of wine, and sit under heaters. Coming from Hawaii, I thought everyone was nuts. But I gave it a try and it is one of my favorite memories from the whole trip. When in Rome….
The more you try new things, the more open you become to trying new things.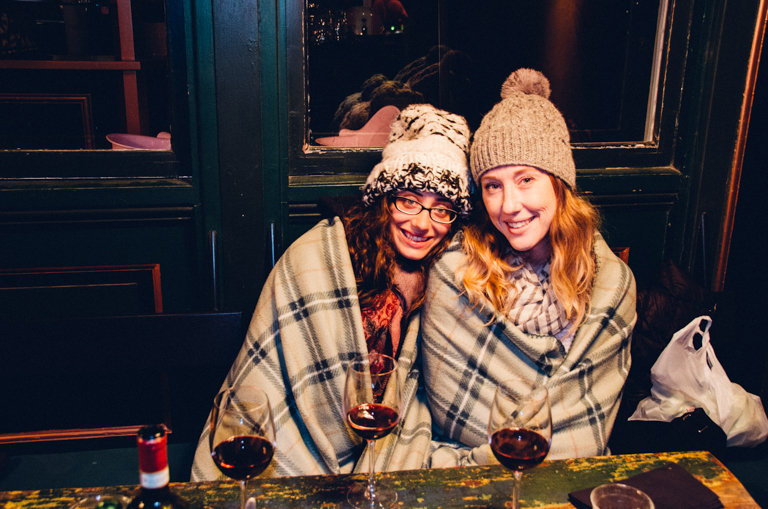 Travel has taught me to be open to new ideas and to people who think differently from me. I think that travel can make you a more open-minded, compassionate person when you see that not everyone thinks, talks, and believes like you or the people you are used to being around.
When you're traveling, you immerse yourself in a new culture. If you take the time to pay attention and open yourself up, you can learn so much from people who are different from you. I learned so much in Bulgaria, a place I never though I would go until my friend invited me to come see her country.
Travel has taught me to be open to changing my mind. When you're on vacation, you can do anything you want. Just because you planned to do something one day, that doesn't mean that's what you have to do. Every day is a new adventure and sometimes, the best days are ones that aren't planned at all. I'll never forget this spontaneous hike Nick and I took when we were in New Zealand.
Travel has taught me how to be open to possibilities. When you are planning a vacation, literally anything is possible. Why not break away from what you're used to and try something new? The internet is fill with ideas. Caving in New Zealand? Why not?! It's not something I ever thought of doing until I did some research. The possibilities are endless when you're traveling and in your life.
Travel has opened my world to this beautiful thing called spontaneity. Maybe my new favorite example of this is this past month, when Nick and I decided to go to Yosemite on a whim while visiting his family in California. We were already in California when we realized that we had a couple of free days. We decided to make the most of them by going to one of our favorite places. The more you do things like that, the more you realize you really can do whatever you want even without much planning. The world is your oyster.
The experiences I've had through travel have changed the way I embrace everyday life.
The confidence I've gained from opening myself up to new experiences on my travels has made me a lot braver in everyday life. I feel so much more open to new ideas and new experiences.
And to me, that is what makes travel such a worthwhile, lifelong endeavor. You never know how a trip will change you. You never know how a new place will open you up to something you never, ever, could have thought of before. You never know how a trip will challenge you.
I used to be afraid to veer away from what I've always known, what I've always done, or what I was expected to do. I always wanted to fit the mold of what I was supposed to be, until I realized that I don't have to. I can be whoever I want to be, and that's a very freeing thought.
My travels have taught me that I'm more resourceful than I ever knew, that the best days are the days where you are completely spontaneous, and that it's okay — even good — to change your mind about things.
So when things don't go the way I planned, I know I can come up with a different solution. When Nick and I realized that we wanted to completely change our life plan, we knew that it was okay to change our minds. When the Navy tells us to pack up and move across the ocean, I'm not afraid of the unknown, or of living somewhere new. When I meet new people in new places, I'm genuinely interested in people who are different from me.
I still have a lot to learn and a lot of places to go. But I think that I'm better for my travels and I will keep pursuing them. It's true what they say – travel is the only thing you can buy that makes you richer.
How has travel changed you?

Linking up with Angie,  Jessi, Emma, and Nano for my favorite monthly travel linkup. This month we are talking Lessons Learned While Traveling. You can share anything: practical advice, travel hacks, observations, tricks of the trade, favorite secrets,things you wish you had known…Head on over to one of their blogs to link up and join in the fun. It's always a good time.