I have a very special surprise for you today, my very first guest blogger! One of my favorite bloggers, Audrey from Life as Louise, contacted me a while ago to ask if I wanted to do a collaboration with her about marriage. We have so many things in common – from our love of Harry Potter and reading to even the length of time we have been married.
But we are also so different! Audrey recently made the decision to work with her husband at his company. They are together 24/7. By contrast, I am not allowed to know what Nick does all day. I go months without seeing or sometimes even talking to Nick. This past year has been hard for us because we have not seen each other a lot. But I know that Audrey has her own struggles owning a business with her husband.
So, we each interviewed each other to find out what makes our marriage work and to see what it's like to live such a different life from our on. That's one thing I love about blogging – the ability to learn from people who are so differeny from me. Check out what she has to say about living and working with her spouse:
Hello Finding Ithaka readers!
My name is Audrey and I lead a totally different life than our beloved Carolann! From location (she's a Pacific princess and I'm a Midwest maiden) to occupation (freelance writer vs. marketing & sales director), we are extremely polar! Today we thought it'd be fun to answer some questions about our unique marriages!
I've been married for four years. I started dating Kyle 10 years ago (this month!) and he's been with me through school graduations and long trips abroad. Similarly, I've seen him through many big life moments, including starting a company in 2012. When I graduated college I entered the work force as an administrative assistant, then went to work for an appraisal company as a writer for 3 years. At the beginning of 2017 Kyle offered me a marketing/sales job at the company he founded & obviously I accepted!
So now we work together and see each other all day long. This career change has dramatically affected our marriage. Carolann threw some questions my way about our marriage and relationship.
I feel like I am always reinventing myself, and taking the leap to work with your husband was a huge change for you, too. So in that way, I feel like I can relate to you. How has your relationship changed/grown since you started working together? What do you like about working with your husband?
When we started working together I expected there to be a shift in our relationship. My husband has put so much work into his company and I've been a front row witness to his stress and success- but being a part of it is so special. After a few months of working together I admitted to Kyle that I now understood the stress he's taken on day in and out. Finally I'm able to shoulder a little of that for him. He does a lot of the networking and elbow rubbing and designing and I handle the sales and finances and marketing. We work together a lot and I loving seeing a project come to fruition- especially when we've both had a major hand in it.
How do you balance work and home life? Do you leave work at work? Nick can't talk about what he does at work, so I am intrigued by someone who sees what their husband does all day.
I wish we could leave work at work, ha. It follows us home, keeps us tied down on the weekends, and even goes on vacation with us. Owning a business is tough. We technically have an "off season", but there's always something to do. It's very difficult for both of us to unplug. That said, the fact that we carry the same (professional) burden has actually brought us closer together.
How do you balance each other out at work and home? Are there certain things that you do and certain things that he does?
Kyle and I are total opposites. I am the organized one and he is the creatively distracted one. I ensure we have time with friends, food in the fridge, and scheduled doctor appointments (semi-)regularly while he reminds me that downtime is my friend, our home is our haven, and sometimes money needs to be spent on frivolous things. Seriously, guys- Total. Opposites.
At work I am able to produce an old invoice from 15 months ago in a matter of seconds and Kyle can talk down a frustrated/confused/overwhelmed customer in a short phone call. Chances are the other spouse would fail miserably at these tasks.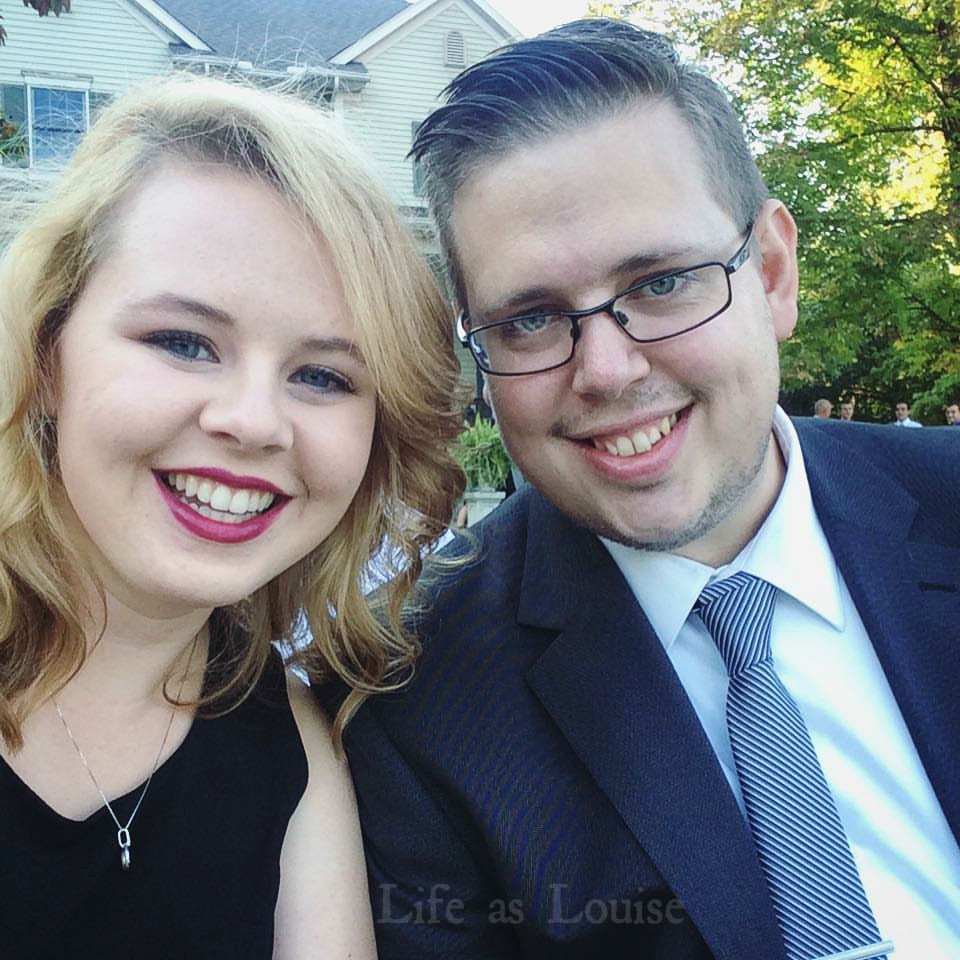 Carolann and I wanted to tackle a few of the same questions, too. Since we both have different lives and men whom we love, some of our answers came out pretty differently! That said, we agreed on a few things, too!
When you're together, how do you and your husband intentionally spend quality time with one another?
This has been the topic of a few arguments. My #1 love language is quality time and I do not see the time spent at work as "quality." Kyle, on the other hand, does. We've had to work on balance with this one. We usually eat together at the table, talk about our day outside of work, and then he goes off to wind down with some TV and I crack open a book or do some cleaning. On the weekend we like to wake up at our own pace, go out for brunch or breakfast, and spend a nice afternoon driving around on backroads!
What are your favorite qualities about your husband and how do those qualities contribute to your unique relationship?
Hands down, my favorite quality about Kyle is his confidence. He really enjoys being good at things, haha! Failure is something that motivates him professionally and personally. I think it pushes him to be the best he can be with his customers AND with his wife. He does his best to try new creative approaches, zero in on issues, and correct the problem. He does this at work and at home.
What's the best marriage advice you can offer? What's the worst marriage advice you've ever been given?
My best marriage advice is: Choose one another every single day. I honestly believe we've given the choice at least once a day in some way, shape, or form. Also, have dinner together at the table (without phones!) as often as possible.
Worst advice? Don't go to bed angry. I feel like people either love or hate this advice. We see each other 24/7 and sometimes one of us (or both) isn't in the mood to reconcile at 11:34pm. You can't live in harmony all the time and forced feelings (or forgiveness) is not going to solve your core problem.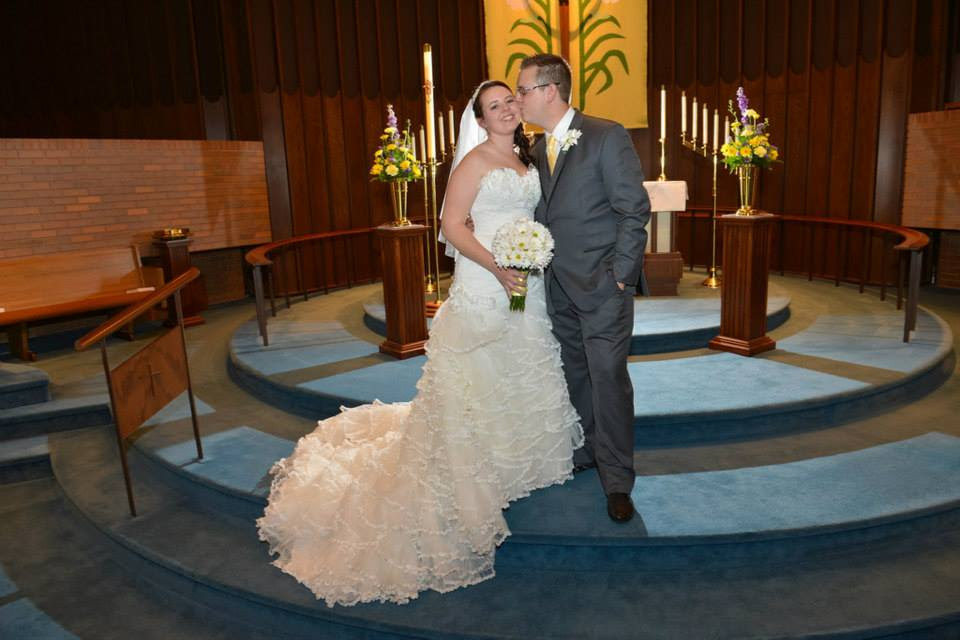 Thank you so much Carolann for doing this blog swap with me!! And be sure to check out Life as Louise today to read my interview with Carolann!