December 5, 2017
After months of struggling to post, I am back with two posts in two days! I don't usually post back to back days but lots of my blog friends are linking up for this fun holiday Q&A from The Blended Blog and I had to join in on the fun!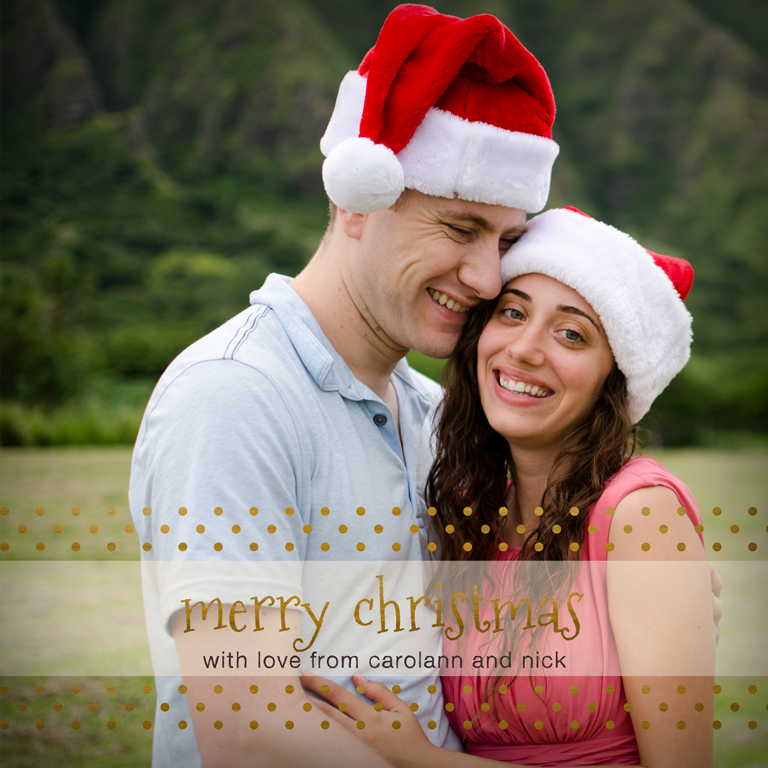 1. Real or fake tree?
I love real trees! Over the weekend, Nick and I cut down a Christmas tree at a farm on the north shore of the island. It was something my family always did growing up so it makes me feel like I'm back home. However, because of military life, sometimes we celebrate Christmas late, so I do have a fake tree as a backup.
2. Favorite Christmas cookies?
One year, Nick made me homemade macaroons as a Christmas present, so I always associate them with Christmas now. They are my favorite! He tries to make them every year.
3. Home on Christmas morning or travel?
Since military life is so unpredictable, every single Christmas we have shared together has been different. This will be our first year waking up together, in our own home, on Christmas morning, and I am pretty excited about it (even though it means we will be missing family). I think that we will always have a mix of travel and being home because we live so far from our family.
4. Clear or colored lights?
Always colored. They are so much more fun!
5. Send Christmas cards?
Yes, it's one of my favorite Christmas traditions!
6. Favorite Christmas present received?
Getting engaged! Nick proposed the day after Christmas. He flew to New York to surprise me.
7. Favorite Christmas present given?
Oh gosh, this is really hard! The year that Nick and I were moving to Connecticut at Christmastime, we took my family out to a restaurant in New York City. It was awesome to get my parents, my brother, his girlfriend, Nick, and me all together at one time.
8. Stockings or no stockings?
We never did stockings growing up. I think it's because my grandma handmade our stockings and my parents didn't want to mess them up, which is totally understandable.
But the year that Nick and I got married, we bought these stocking from TerrapinKnits on Etsy, and every year we fill them up to the brim! One year, we were moving at Christmastime, so we packed our stockings in our suitcase and just did stocking stuffers.
I love how creative you can get with stocking stuffers and the challenge of finding small gifts!
9. Christmas PJs?
Of course! Matching ones!
10. Favorite Christmas carol?
Oh gosh, this is a hard one! I love the music to The Nutcrackerer.
11. Favorite holiday tradition?
Nick and I decorate the tree together. We drink wine, listen to Christmas music, and reminisce. It's my favorite Christmas tradition because all of our ornaments are special to us. We have either collected them on our travels or given them to each other for Christmas. Each year we give each other an ornament and it's usually something that represents the year we had or something unique about each other.
12. Early shopper or last minute?
It's December 5th and I'm done shopping!
13. Favorite Christmas movie or show?
The Grinch! The cartoon, obviously.
14. Favorite holiday beverage?
Hot chocolate! Well, spiked hot chocolate!
15. Cookies and milk for Santa?
We did it when I was little, but now that we live in Hawaii, you can't leave anything out for longer than it takes to eat it! The ants will be all over it.
I love hearing about everyone's favorite holiday traditions! Link up with  The Blended Blog or answer in the comments below!