February 20, 2019
We've been in DC for two weeks now. I was so ready to finally get here after being nomadic for two months. But now that I am here, I can't help but feel a little down.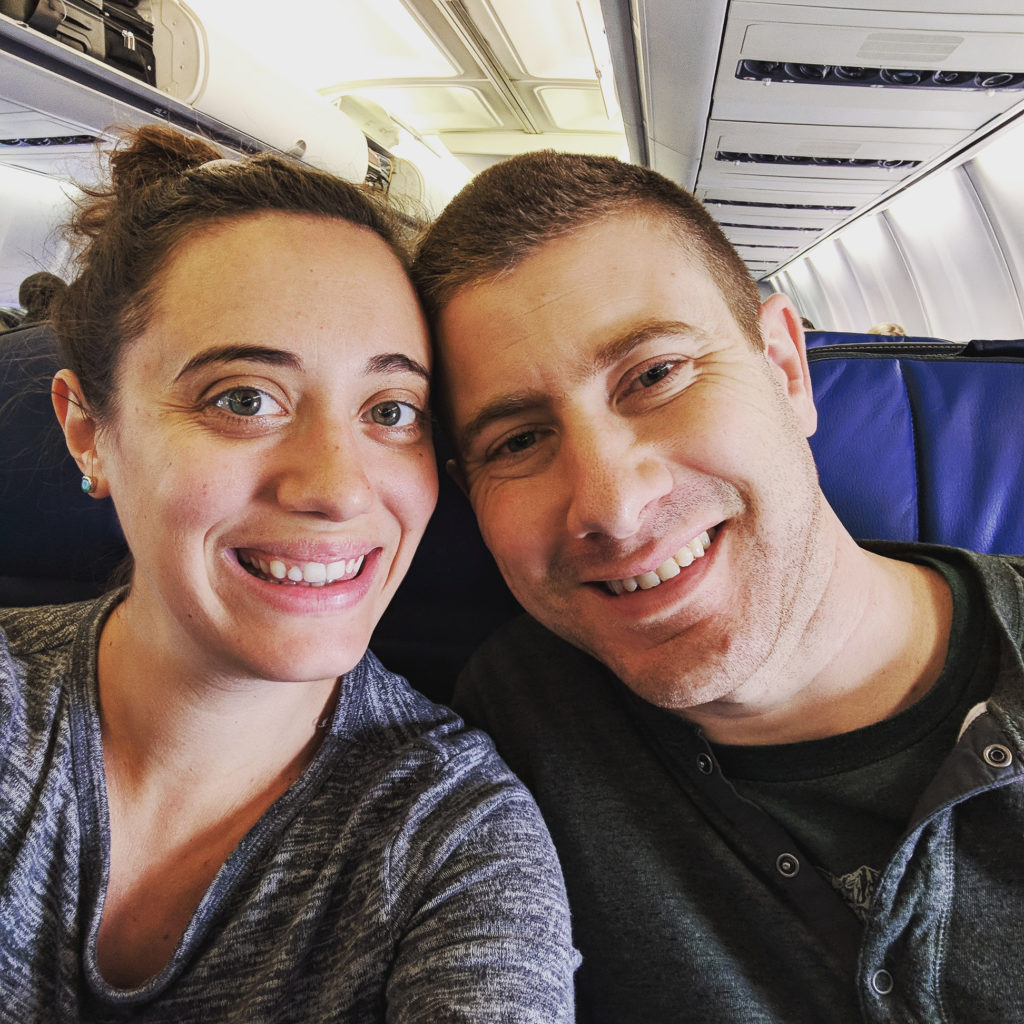 We left Hawaii and went straight to California to visit Nick's family and friends. We hadn't seen his family in about 2.5 years so it was really great to spend some time with everyone. His family and friends live all over California so we did a road trip and stayed in a few different places. It was also a great way to spend the time while we waited for our stuff to get to DC. We were there for two weeks and every second was jam-packed with friends, family, and awesome food. It was such a beautiful trip.
Our stuff ended up getting to DC before us, which is exactly what we wanted. We got to DC on Thursday night, signed a lease on Friday morning, and on Monday everything was delivered. We got really lucky and didn't have any damage aside from one broken floor lamp. Another plus, Nick was able to take two days off of work to help with the moving. We still have boxes and piles everywhere, but we like to get settled slowly and make sure we have everything organized the way we like it. It's chaos right now but every day is getting better.
Once the adrenaline of our trips and signing the lease and having the movers come wore off I think is when it hit me that I live here in DC now. The chapter of my life with the most incredible friends, living in the most beautiful place, is over now. I feel like I am in a mourning period for Hawaii. I wanted to come to DC, I asked the military to send us here, and I know it's the right place for us.
But it doesn't feel like home. I need to meet people and find my tribe, but that takes time. It takes time to meet people and build the kind of friendships that I spent the last 2.5 years in Hawaii building. It takes time to find your favorite coffee shops and restaurants. It takes time to make a new house feel like a home. Plus. it's hard to feel like you're home when your home isn't even set up yet.
The general military spouse rule is that you have to give yourself 6 months for a new place to feel like home. So, I know that if I'm a little down two weeks after getting here, it will get better. But right now, it's hard being cold and having my stuff everywhere and not being settled and not knowing anyone. I miss Hawaii. I miss my friends. I miss my coffee shops and restaurants and library and favorite spots to go to the beach. I miss the place that I volunteered and my old apartment. I miss the food and the culture and the weather.
I feel like I post a lot about the fun/glamorous side of being a military spouse – homecomings, traveling, living in Hawaii. I just wanted to share that it's not always fun and glamorous being a military spouse. Sometimes it just sucks and there's nothing you can do but give it time.