May 30, 2017
I've always wanted to attend Lantern Floating Hawaii. Held every year on Memorial Day in Hawaii, it was one of the most beautiful things I've ever seen.
I wrote this post for work about the history of Lantern Floating Hawaii and its origins in Buddhist Japanese culture. n memory and gratitude of those who have passed away, we write messages on lanterns, light them, and place them in the ocean. During the Obon season in Japan, people place lanterns outside their homes to help guide their families' spirits back to them. At the end of the season, they place the lanterns into the water to help usher the souls of their family to the other world.  In Hawaii, having this ceremony on Memorial Day enables people to remember veterans and all of their loved ones.
After learning about the deep spiritual significance of this ceremony, I knew this was the year I was going.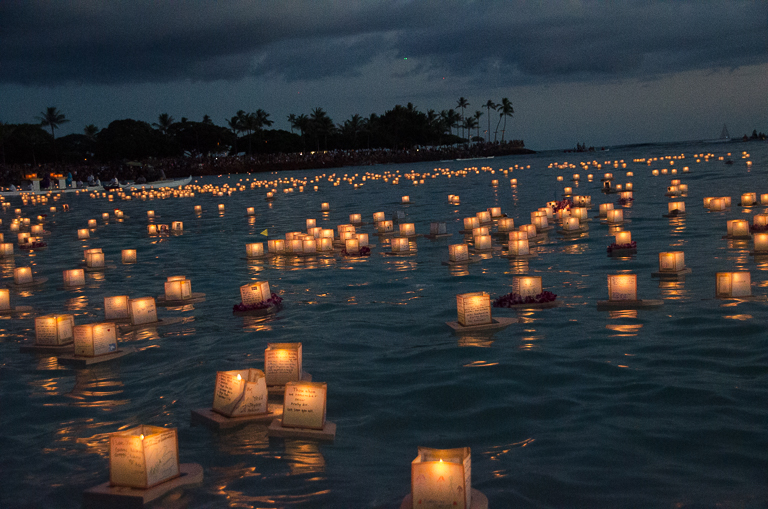 There are a few people I wanted to write messages to, which made this ceremony even more important to me. I was never able to attend in the past, because Nick and I usually go away or have people come visit for Memorial Day. But this year, with Nick out to sea, it was important to for me to do something special for Memorial Day. Luckily, my friends here in Hawaii also wanted to go.
We got to the beach early in the afternoon to set up our spot. I heard that 50,000 people were expected to attend, so we got there early to get a parking spot. We set up our beach chairs and food and just enjoyed the beach.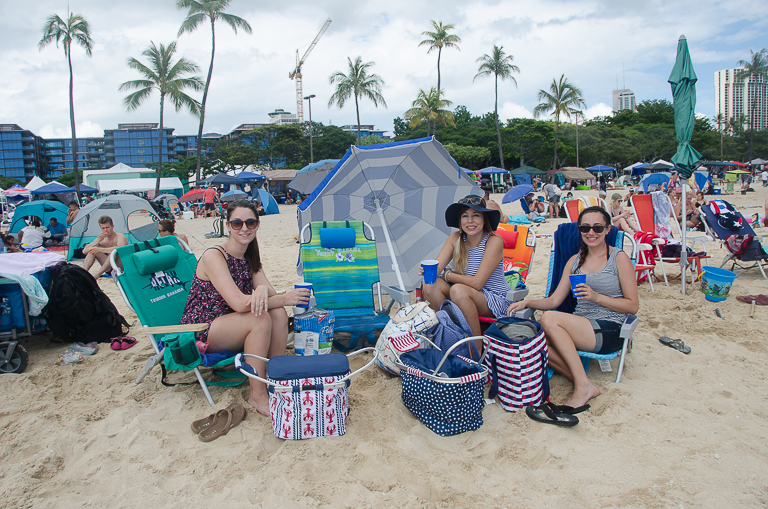 We were not expecting to get a lantern because we got there a little later than we wanted, but we ended up sitting right across from the tent where they were giving them out. We saw that they still had them when we got there, so we went across the street to get our lantern kit, write our messages, and put it together. After the ceremony, volunteers get the lanterns out of the water, take them apart, and save the floats for next year.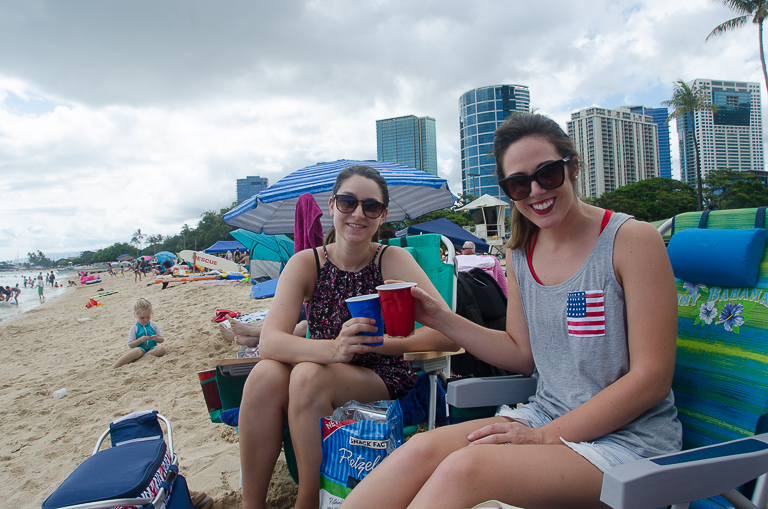 After a few hours of hanging out on the beach, the ceremony began with the sound of the conch shell. There were prayers and Hawaiian chants.
Then the collective lanterns came across the water. These lanterns held prayers for victims of war, natural disasters, disease.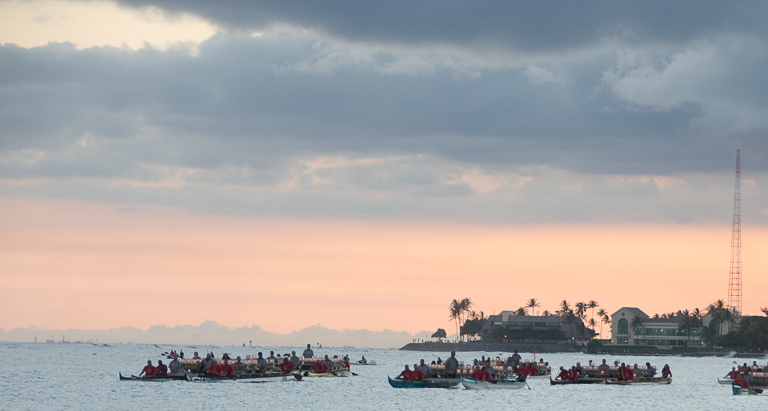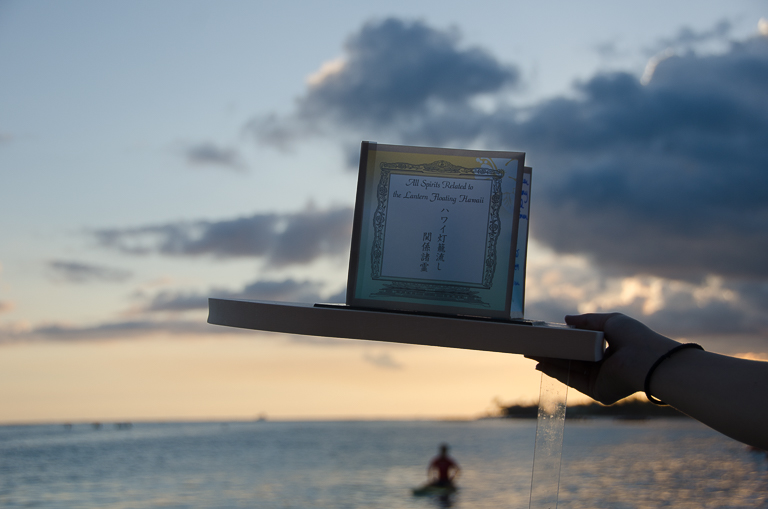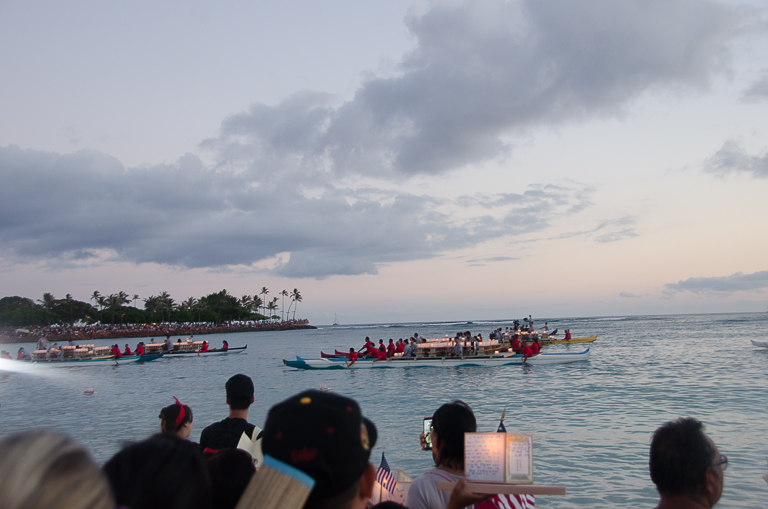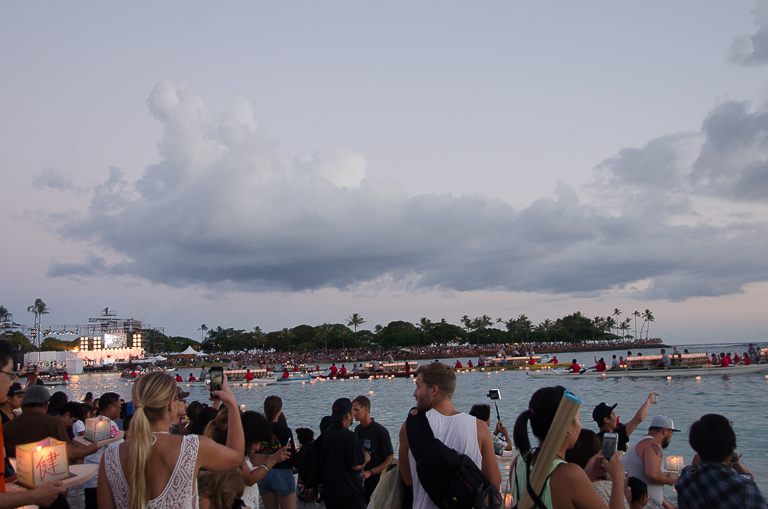 People from all different beliefs collectively lit a ceremonial candle. After that, Her Holiness Shinso Ito gave a blessing. It was difficult to hear, but eventually, volunteers came around and helped us light our lanterns, and we soon received the okay to begin putting our lanterns in the water. Since I was near the front I was one of the first people to do it.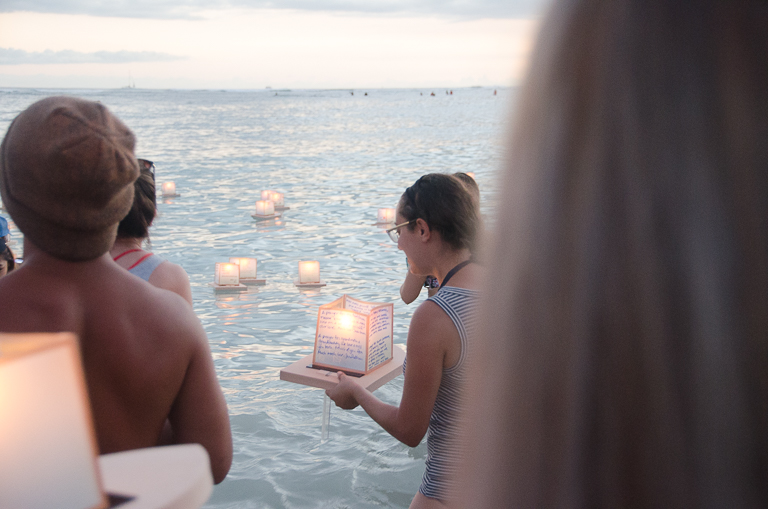 Although the ceremony has origins in Japanese culture, this ceremony welcomes people of all nationalities, beliefs, and religions. There were so many different people there, honoring veterans, family, and friends. It was extremely emotional to place my lantern in the water, but there was also a comfort and peace to be doing this with so many other people. You see all of the messages and you can also honor the people who the strangers next to you want to remember and thank. It truly felt like a community event, like for a few moments, nothing that differentiates us really mattered, because we were all focused on the same, important, spiritual thing.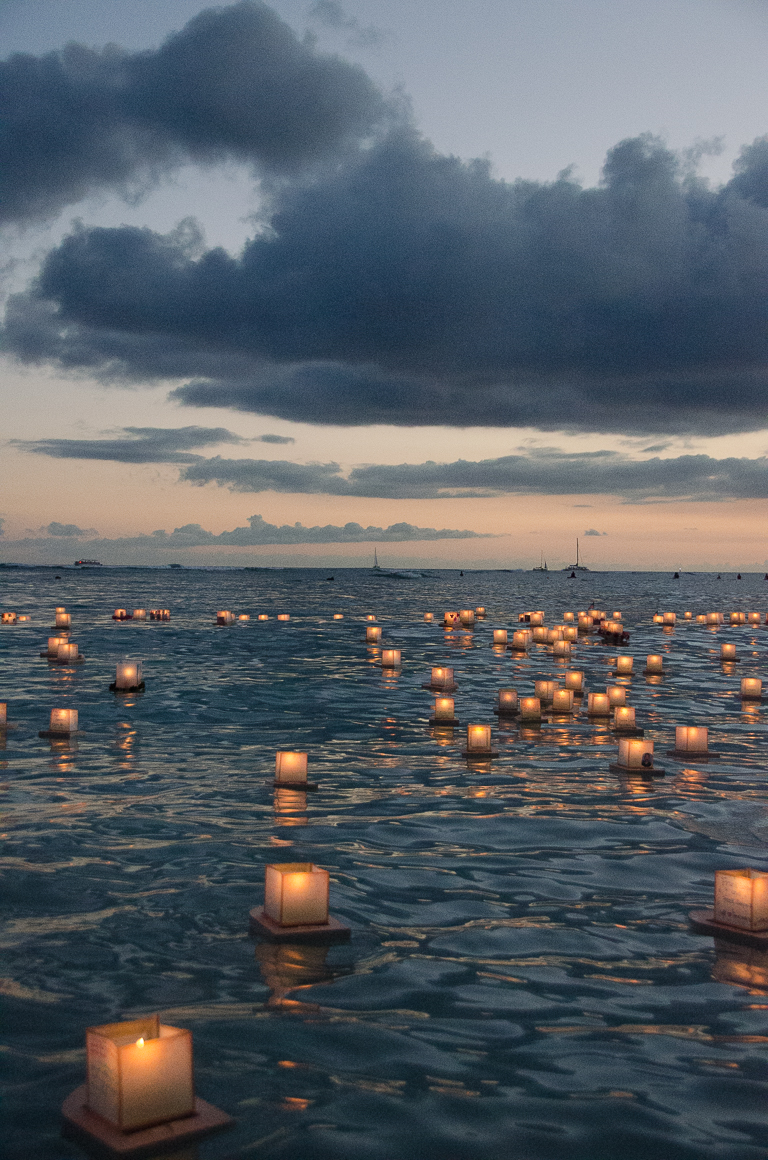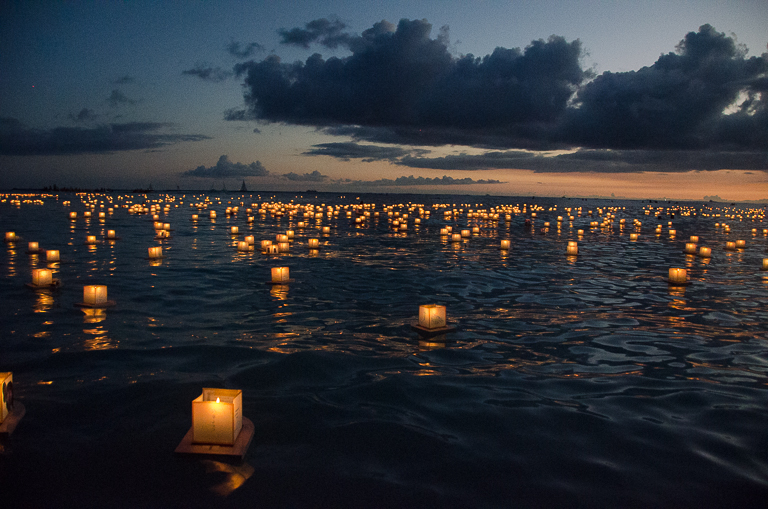 As the sky darkened, there were so many lanterns lighting up the water. We packed up our bags, wiped away a few tears, and headed home.