July 25, 2016
Aloha! We made it to Hawaii!
I haven't been to the beach yet, but I have gone to the movies twice. I think that's just what you do in Hawaii when it's rainy. It looks like the weather will be getting better this week, though, so hopefully I can get my beach fix in.
I firmly believe that military life is what you make it. Your attitude about everything from deployments to moves to daily life is what will make you or break you.
So when Nick got orders to move to Hawaii, I knew that I wanted to take as much time as possible to spend with family and friends before we left. This time was so special for us and our families, and I am so grateful we had it.
We had an epic month with Nick off from work. We went to California, Florida, Illinois, and New York to visit some family and friends and to have a our own little getaway to Harry Potter World. We had the best of both worlds – we had a lot of time to see family and friends, but we also had a few days just to ourselves.
In between, we packed up our lives, shipped our car, and moved across the ocean.
No big deal.
PCSing is not for the faint of heart. PCSing overseas takes more patience and organization than I'll ever actually have. Despite my ineptitude at planning and failure to complete everything on my to-do list, Nick and I made it here in one piece.
More pictures from all of our travels coming soon, including our trips to Yosemite and Harry Potter World, but here are some highlights and some pictures from PCSing.
The first thing I did to get ready for our move was to decide what to put into storage. When you are moving overseas, the military will pay for you to put things in storage. I won't be needing these heavy blankets for a few years, so away they went.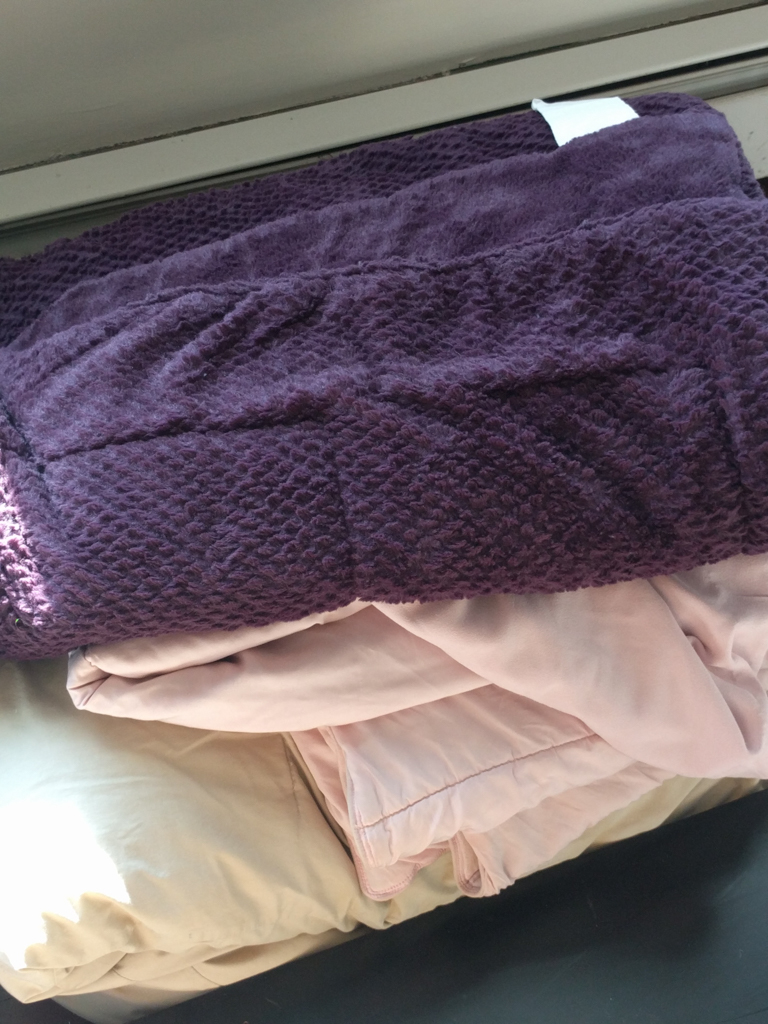 Then it was time to drop off our car to Baltimore to get shipped to Hawaii. The military pays for one vehicle per family to be shipped to Hawaii, but you have to bring that vehicle to a processing center. Baltimore was the closest vehicle processing center to us. It was a little annoying that we had to travel so far to drop off our car, but we went to Annapolis to make a weekend out of it. Like I said, this life is all what you make of it.
Getting ready for the movers is the most annoying part of moving, I think. And, of course, actually dealing with the movers.
The upside to not having much stuff was that the movers were able to pack and load us up all in one day. I consider this a huge PCS win because it just made everything so much easier to not have them around all week. Then we spent a few days cleaning and getting ready to move out.
That terrible moment when you get to a hotel with all of these suitcases and there is no elevator:
We spent our last full day in Connecticut walking around in the sunshine and eating ice cream from the best ice cream shop in the entire world, Mystic Drawbridge. It was the perfect way to end our time in Connecticut. I was sad to leave, but too excited about our upcoming trips to dwell too much on it.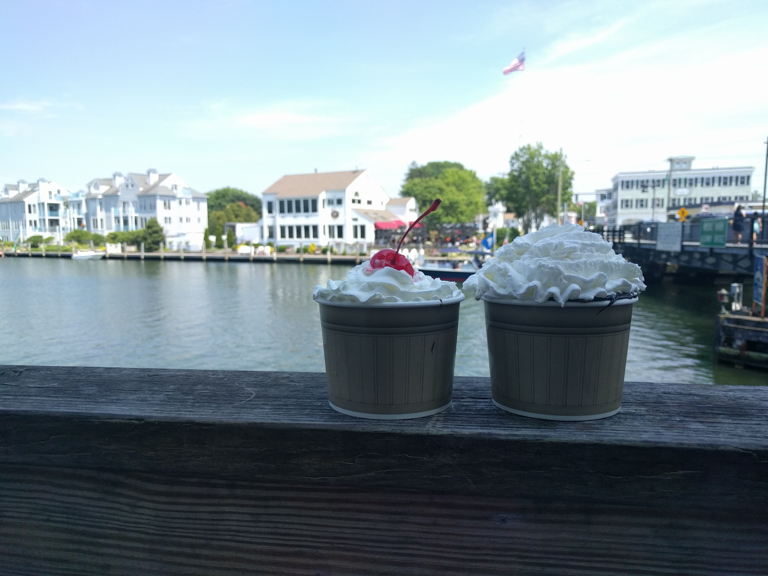 We had our car packed up and ready to go so that we could leave Connecticut the minute Nick checked out of his command. We wanted to maximize our time with our family and friends, so we didn't waste any time getting to California. This is us being deliriously tired at the airport and also ridiculously happy that our vacation was officially starting.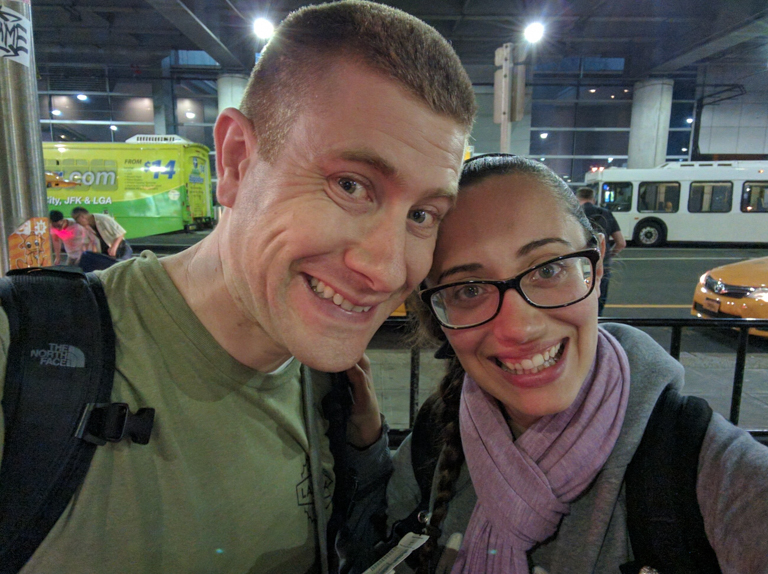 On 3 hours of sleep, I drank what was probably the worst cup of coffee of my life at the airport. You do what you have to do.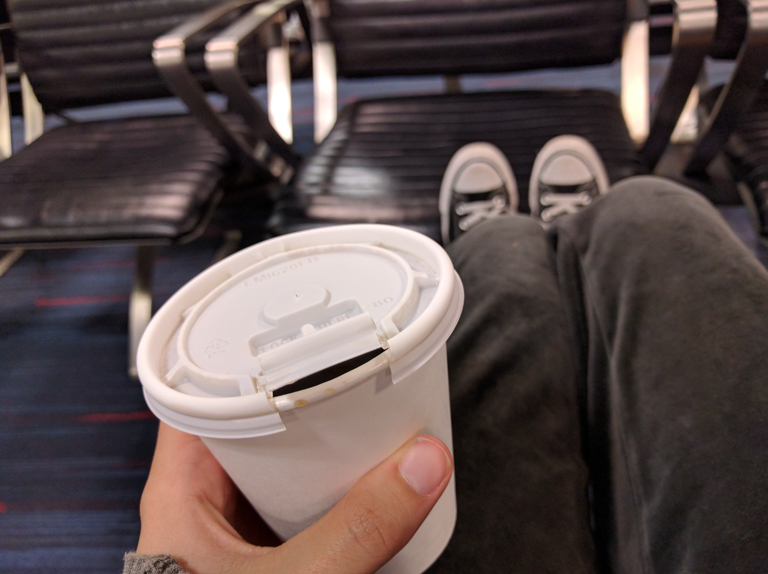 We finally made it to California and went straight to Napa. Literally. We went from the airport directly to our favorite winery. I changed into my favorite dress, hugged Nick's mom, and got right to wine tasting.
Nick's shirt, though…
We spent the night in Napa with Nick's family and then spend the rest of our time driving all over California to see more family and friends. It was so much fun. We went to see Flight of the Conchords and  even got to take a last-minute trip to Yosemite, where we hiked my favorite hike of all time. You hike around Yosemite Valley and get to see views like this practically the whole time. Hiking is my happy place.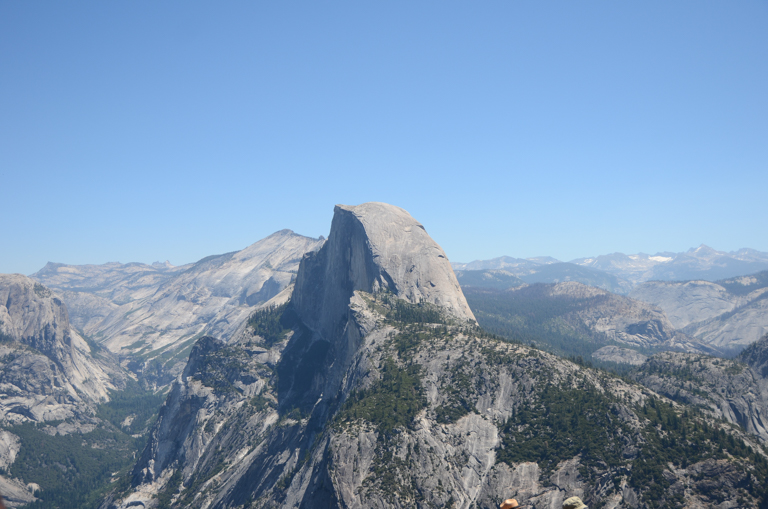 From California, we went directly to Harry Potter World. I have way too many pictures from this trip and I will probably post every single one, but here's one of my favorites for now. It was epic and I love Nick so much for going with me.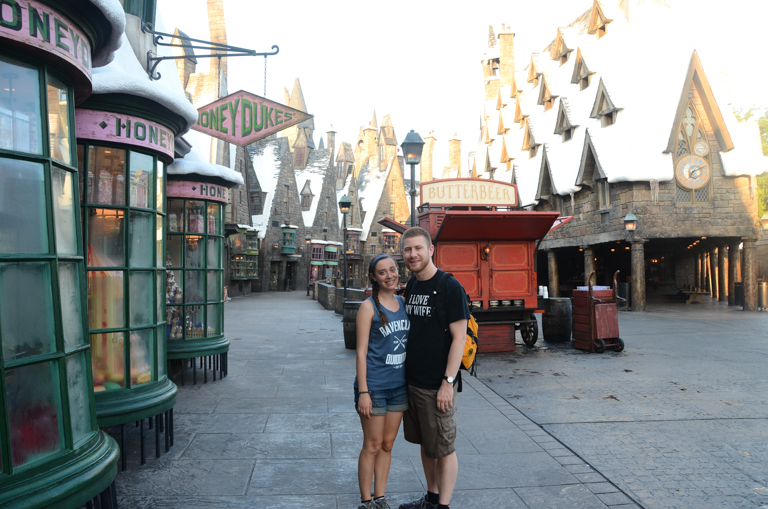 From Florida we went to Illinois for one night to see a friend. I didn't take any pictures, which is very unlike me. Finally, we got to New York for a week with my family! My mom and dad had the entire week off and I just wanted to spend every second with them that I could.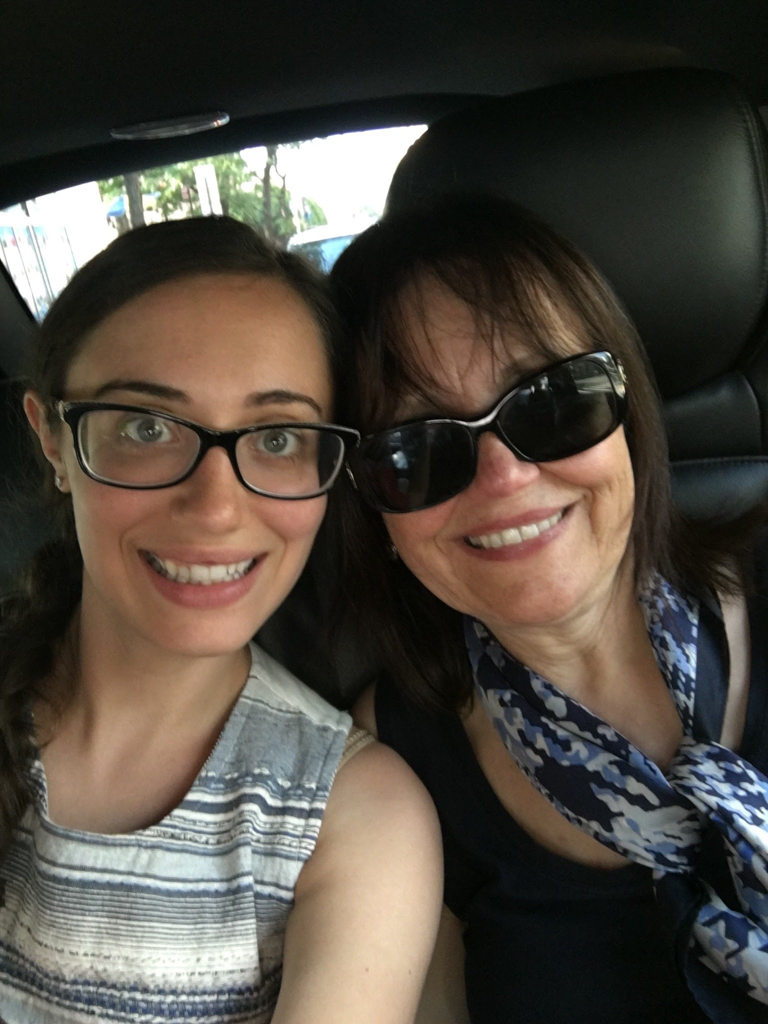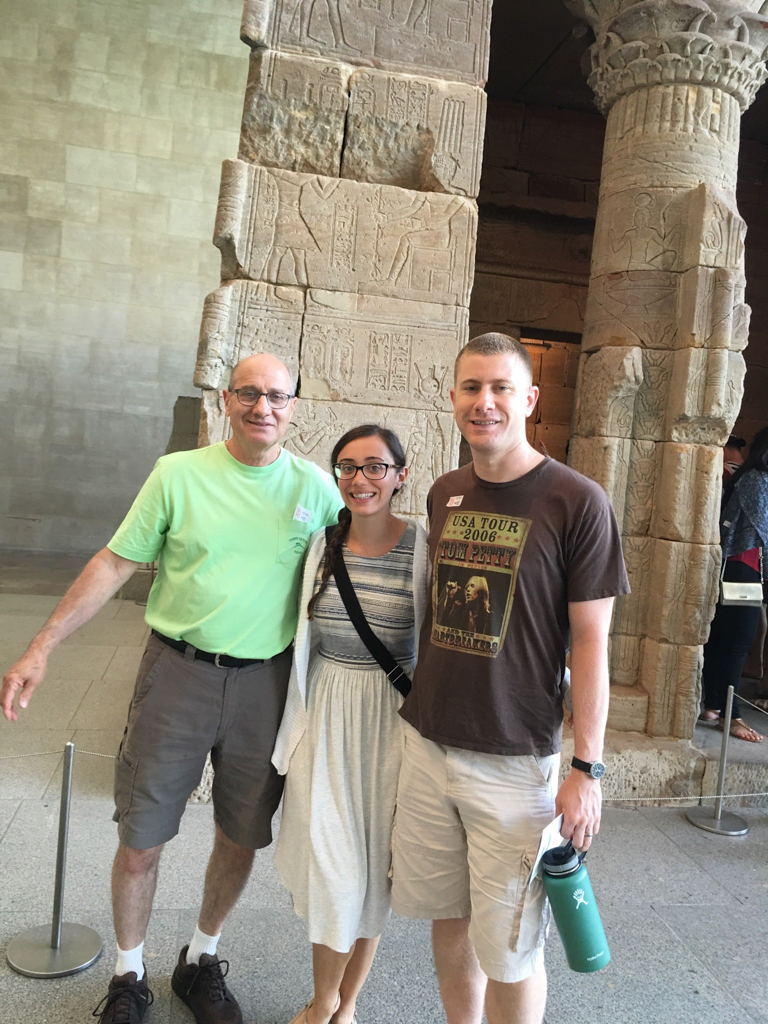 We spent the week going to all of our favorite places in New York City, hanging out with my family, and eating all of the Italian food we could find.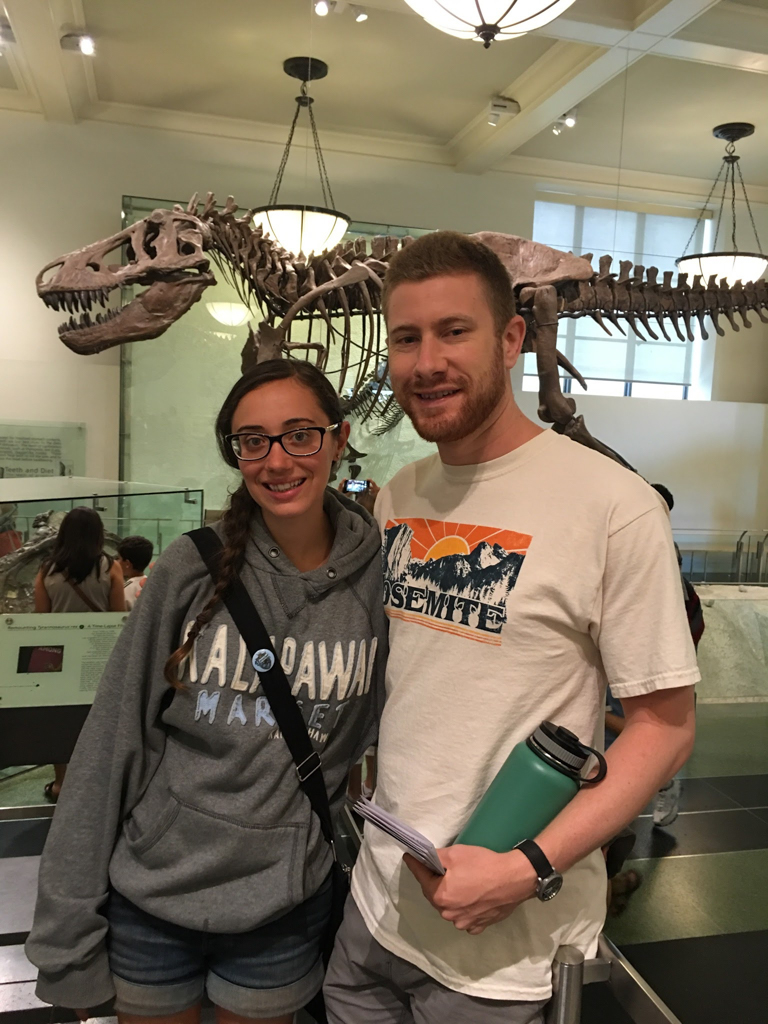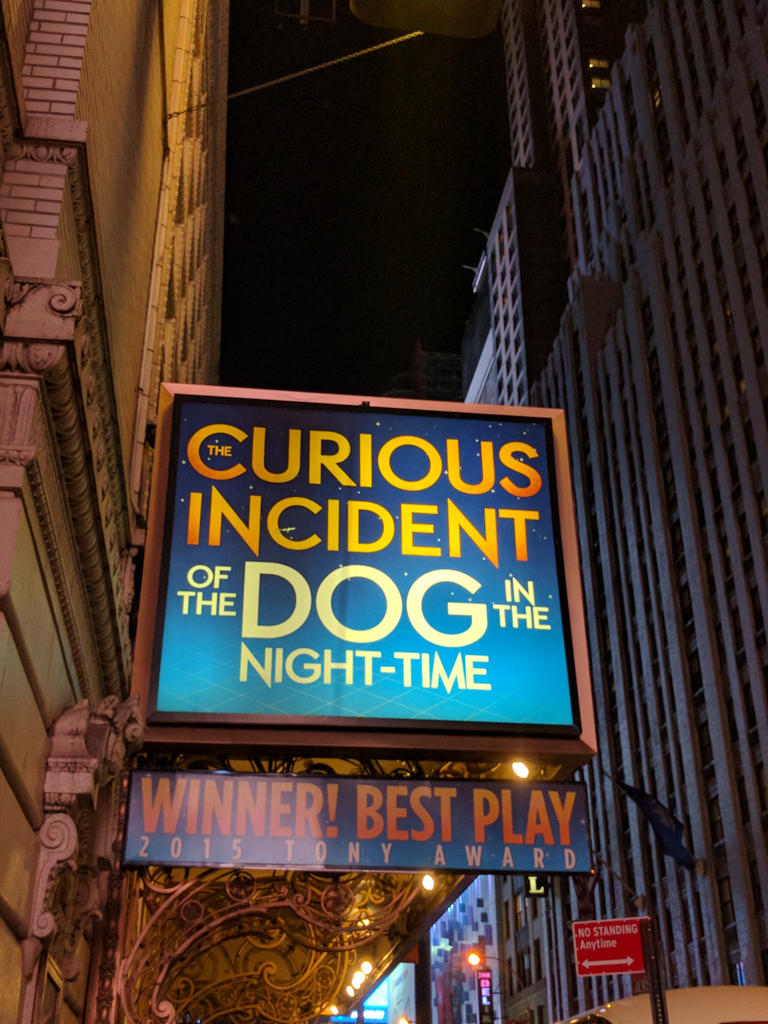 Our last night in New York was bittersweet, but thankfully one of our closest friends got to join us at one of Nick's favorite restaurants. Looking at the glass half full, I started mentally planning my next trip home to New York and convincing everyone to start planning their Hawaii vacations.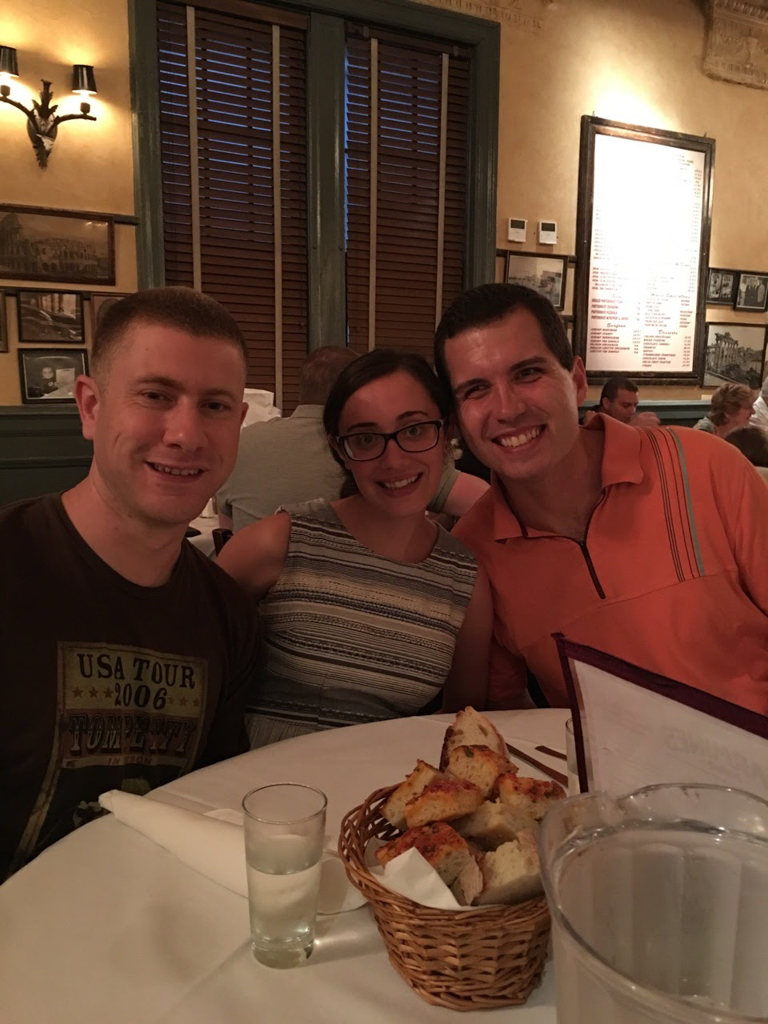 Finally, it was time to say our goodbyes and head to the airport. The airline we took allowed us each to check 5 bags since Nick was traveling on military orders. We ended up checking 9 bags. We each also had a backpack and a carry-on. We also have a special bag just for wine. This is how I plan to make friends.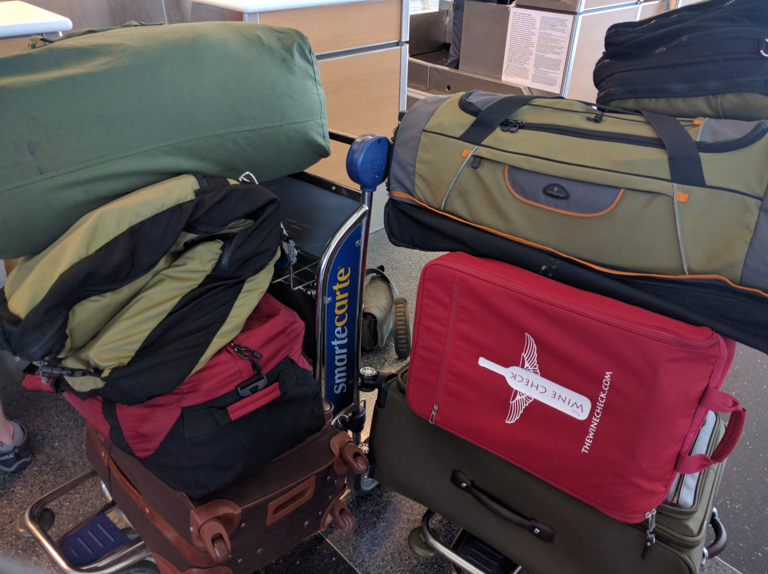 At the start of every adventure, we take a selfie. This is our "moving to Hawaii plane selfie."
We had a super long layover, BUT Nick got us into this fancy American Airlines lounge. Did you know that they let military personnel in all of the time, any time you are traveling? The more you know….
We spent a few hours eating all of their snacks and lounging on their comfy chairs. It was so quiet and peaceful. I was thankful for a nice rest on our long journey.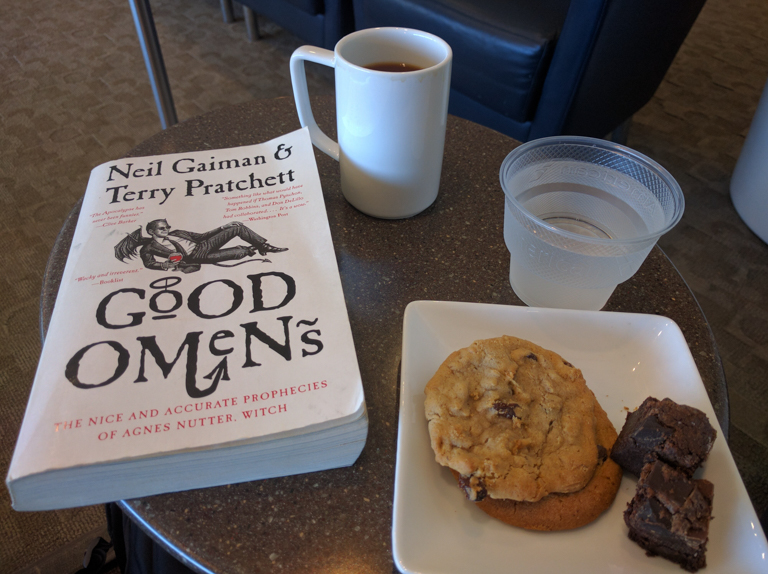 Coming into Hawaii.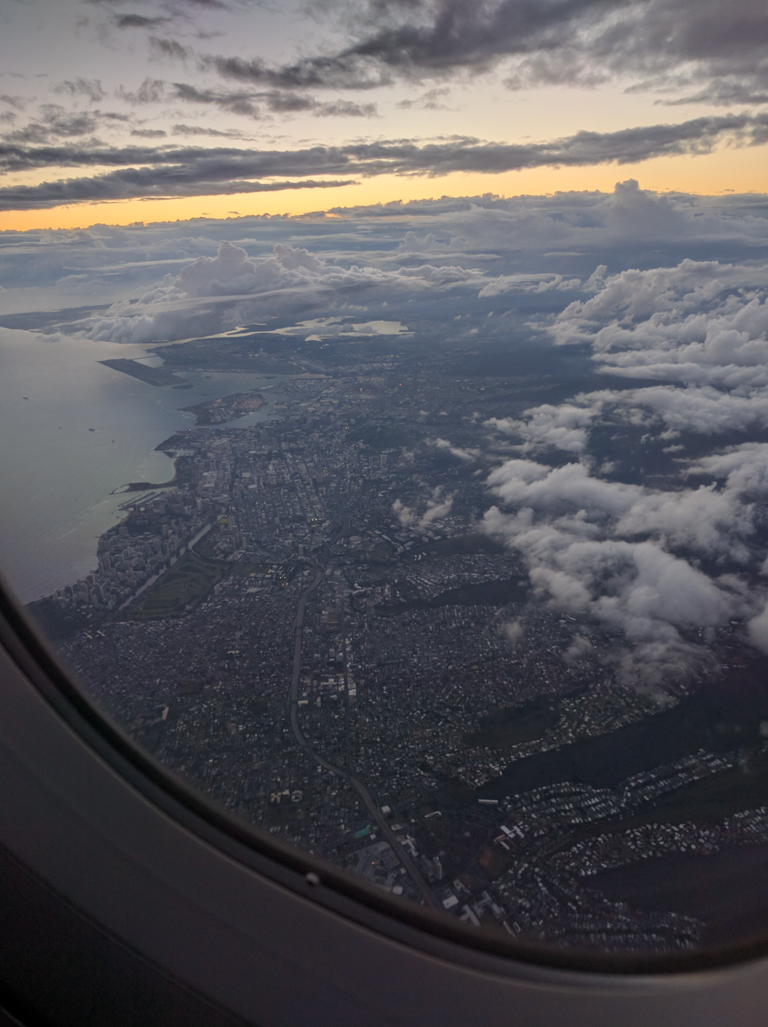 And we're back.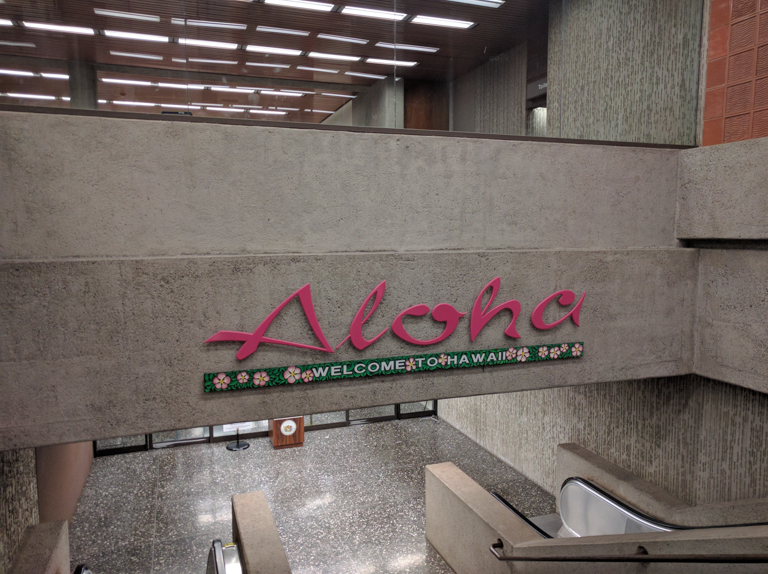 It's been a whirlwind, and jet lag took a lot out of me the past week. I think I went to bed at 7pm a few nights. But I'm feeling better now and I'm excited to get back into blogging. I missed writing and reading all of my favorite blogs over the past few weeks.
This Friday, Christy and I are hosting a book review linkup! Come to either of our blogs to link up your book review posts and check out some other bloggers' recommendations. See you then!