April 8, 2016
Let's talk about spring! I love this season of blooming flowers, warm sunny days, and new beginnings. When I wrote a post about how to get the most out of winter, I found myself going back to it when I was feeling like winter would never end or trying to think of things to do, so I wrote another list of things to do to celebrate spring. There's not much to do here in the town I live in, so sometimes I have to make my own fun.
As much as I loved winter, I'm ready for warm weather, walks around my neighborhood, and for trees in bloom.  It snowed earlier this week, so with this list, I'm hoping that spring is on its way. Here's how I hope to make the most out of it: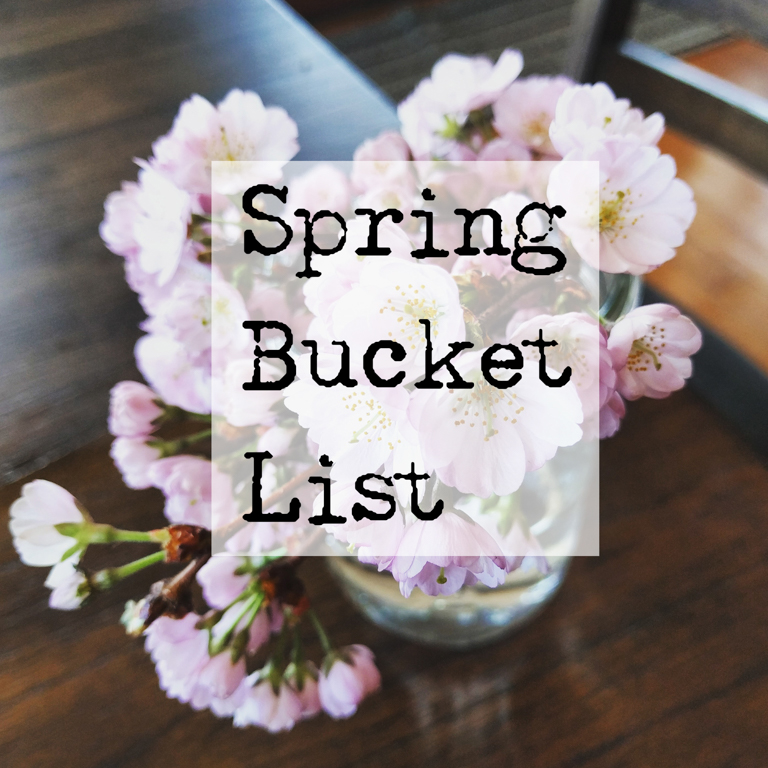 1. Learn how to make cold brew coffee. I'm slightly obsessed with this recipe from The Pioneer Woman. You have to tinker with it a bit to get the ratios you want, but her suggestion is a good starting point. I always keep a pitcher of it in my fridge when it's warm out.
2. Buy a journal and just write. I just bought myself this journal from an Etsy seller. If you love Harry Potter, you will love her journal series. I love it because it's small enough to fit in a small purse, so I can take it everywhere.
3. Get an adult coloring book. It's such a meditative, calming hobby. I have this one and I love it.
4. Visit a friend or family member you haven't seen in a long time.
5. Buy a nice bottle of wine and drink it for no reason at all.
6. Take a walk around your neighborhood and pay attention the little shops and restaurants. Whenever I walk around, I feel like I discover so much more than when I'm in the car.
7.  Support a local business, farm, or restaurant.
8. Spend an entire day unplugged.
9. Go on a hike.
10. Do something for yourself. Whether it's a long walk, a home cooked meal, a bubble bath, or a treat from the bookstore, make some time to take care of you.
11. Grab a book and read outside.
12. Grow something you can eat. Even if it's something small like herbs.
13. Spring cleaning! Open the windows to let the fresh air in, and give your home a deep clean. Bonus points if you end up donating things you don't need to charity.
14. Go through all of your favorite photos from the holidays and print some out.
15. Have a picnic in the park.
16. Take an art class. Or just go outside and draw.
17. Exercise outside. Ride your bike, do outdoor yoga, or take a walk.
18. Hang something new up on your walls.
19. Visit a winery.
20. Do something you've always wanted to do but never had time for. Spring is all about new beginnings.
What are your favorite things to do in the spring?
What new beginnings are you looking forward to?