June 10, 2016
Now that we only have a month left before we move to Hawaii, Nick and I have been trying to pack up our things, find a new place to live, see our friends and family, and go to our favorite places one last time. It's been a crazy few weeks, but I love it all. Everything seems to be going smoothly, and I feel no stress about this move at all.
Maybe I'm becoming a seasoned military spouse. Maybe I'm delusional. I'll find out soon.
Anyway, last weekend, we went to the Museum of Modern Art in New York City and there was a special exhibit on Edgar Degas called Edgar Degas: A Strange New Beauty. 
The exhibit focused on Degas' use of the monotype process to experiment, repeat, and practice the same subjects in the same positions over and over again. Doing this enabled him to experiment, rework and revise the same images, and to study his subjects in an even deeper way.
There were quotes throughout the exhibit from Degas in which he emphasized how much work he put into becoming an artist, how much non-glamorous practice and repetition he did:

"Make a drawing, begin it again, and trace it, begin it again, and retrace it."
– Edgar Degas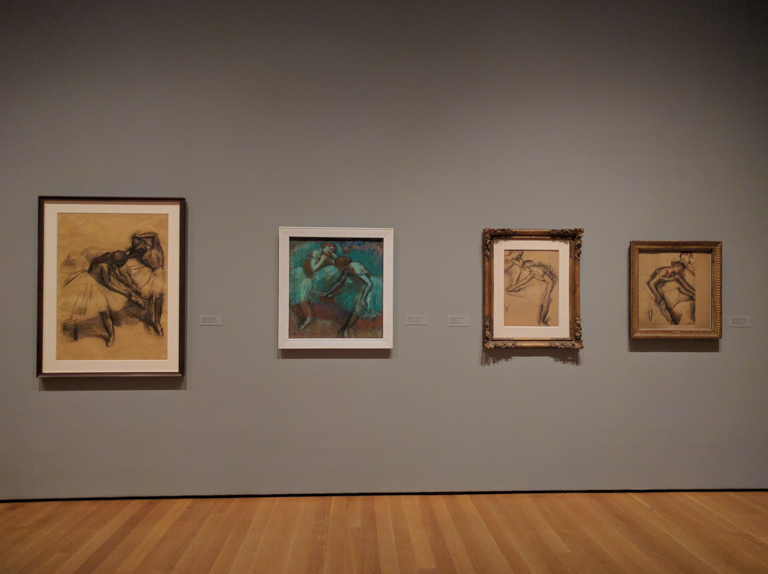 I adore that quote.
The only way to get better at something is to do it over and over and over again. As you chase after our dreams, remember that even the masters struggle sometimes. They practice as much as they can and immerse themselves into their work.
"One must do the same subject over again ten times, a hundred times."
– Edgar Degas
I've heard similar advice from writers. I recently read Stephen King's memoir, On Writing, and Ray Bradbury's book of essays, Zen in the Art of Writing. The takeaway from both is that if you want to become a great writer, you have to read and write every single day. Even when you're turning out garbage, even when you don't want to, even when you're working on the same ideas over and over. The same goes for anything you want to get better at.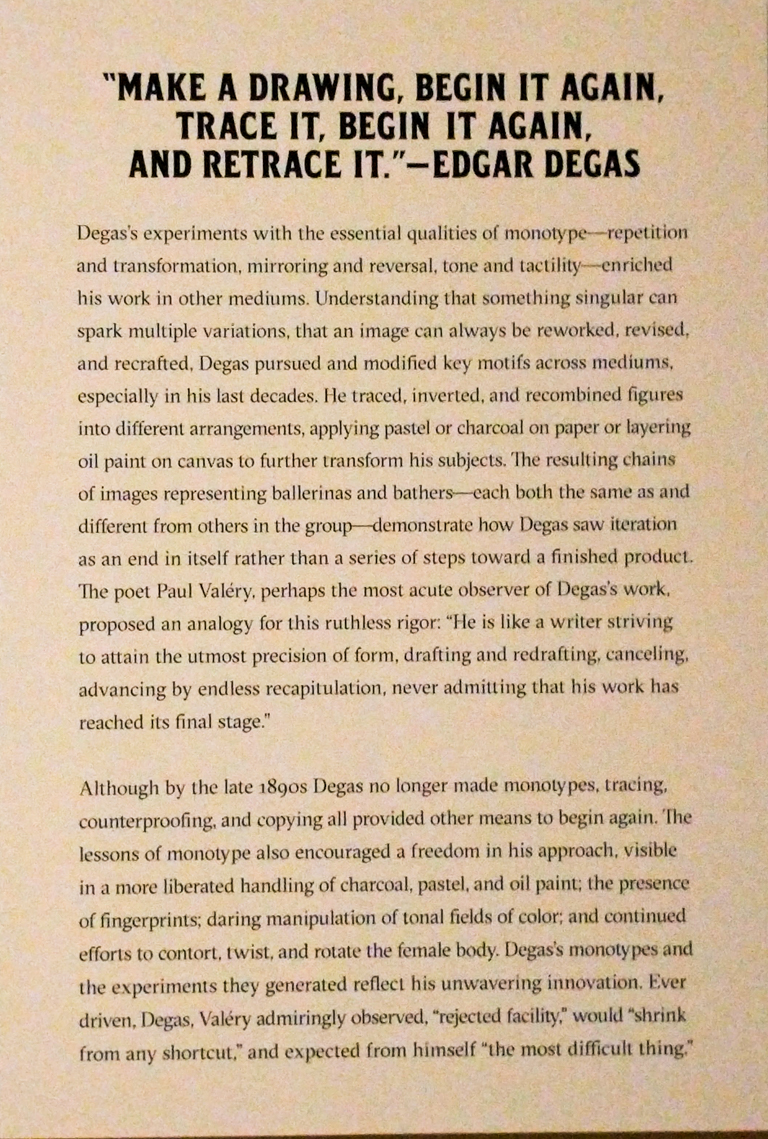 So keep on writing/blogging/creating/practicing/photographing/learning/researching/experimenting. Do it over and over and over again. Love the heck out of every moment of it. And even when you aren't loving it, keep at it. Because that's where your strength, the nit and the grit, will come from.
So begin it again. And never, ever, ever give up. Because I can guarantee you that when you're 100 years old and looking back on your life, you won't regret going after your dreams.