April 12, 2016
It's been almost two years since I started blogging, and I've been thinking a lot about my journey as a blogger.
When I started blogging, I wrote the kinds of posts that I thought I should be writing. I guess I tried to emulate my favorite bloggers, too. I learned a lot about blogging, but I don't think that my passion was coming through.
And then one day, I had a realization.
The blogs that I love to read, the bloggers whose new posts I anxiously await, are the ones that are the most unique. My favorite bloggers are the ones who let their personality shine. My favorite bloggers embrace their quirks and love being different. They go after their passions and chase their dreams, no matter how far-fetched. My favorite bloggers are the ones that are unapologetically themselves. They open up their hearts and let themselves be vulnerable every now and then.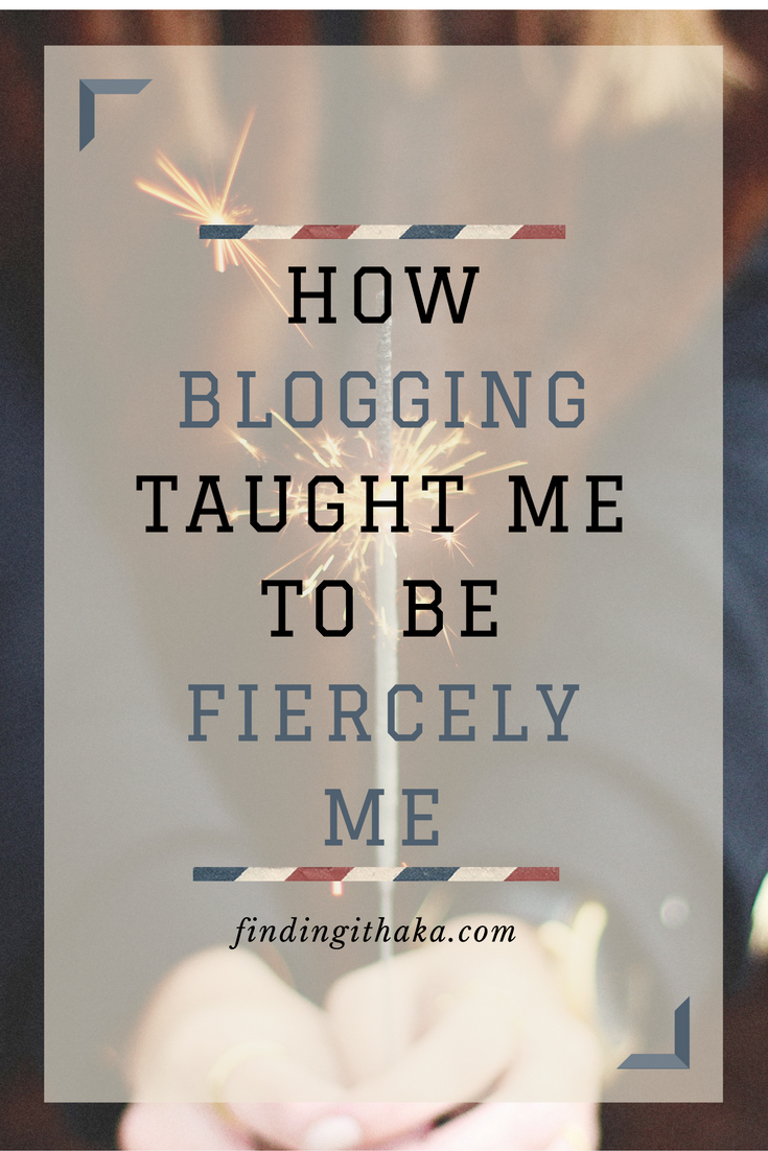 I realized that instead of trying to be like everyone else, I need to be me. Especially on my own blog! Through writing, I find out what is important to me. With each new blog post, I discover something new about myself. Blogging has helped me discover who I am, love my weirdness, and embrace my quirks. That's why I changed my blog's name, and that's why my posts have become a bit more serious. That's just who I am.
There are so many blogs out there that all sound the same. They are boring. But by simply being themselves, my favorite bloggers have taught me that in order to be succesfsul in any area of your life — gosh, in order to be happy — you have to be fiercely you.
I think it's hard to just be ourselves sometimes, especially for bloggers. When we see something that works for another blogger or has helped another blogger become successful, we have an instant desire to be like them. We might not even realize it.
But fitting in is boring. You want to read a book that opens you up to a new idea. You want to follow a blogger who has a unique perspective on the world. You want to watch a movie that will surprise you. We crave the unique.
So copying other people, doing what you think you shoud do, or compromising yourself in any way isn't going to help you be successful. Most importantly, it's not going to bring you happiness.
With your passions, with your uniqueness, there is no limit to the beauty you can bring into the world. Beauty that only you can bring into the world. Isn't that a wonderful thought?
This is me: You can usually find me wearing a sweatshirt, drinking the largest cup of coffee I can find, and eating anything that has both peanut butter and chocolate. I adore fantasy and science fiction, to the point where I get obsessed with my favorite series. I'm messy and disorganized.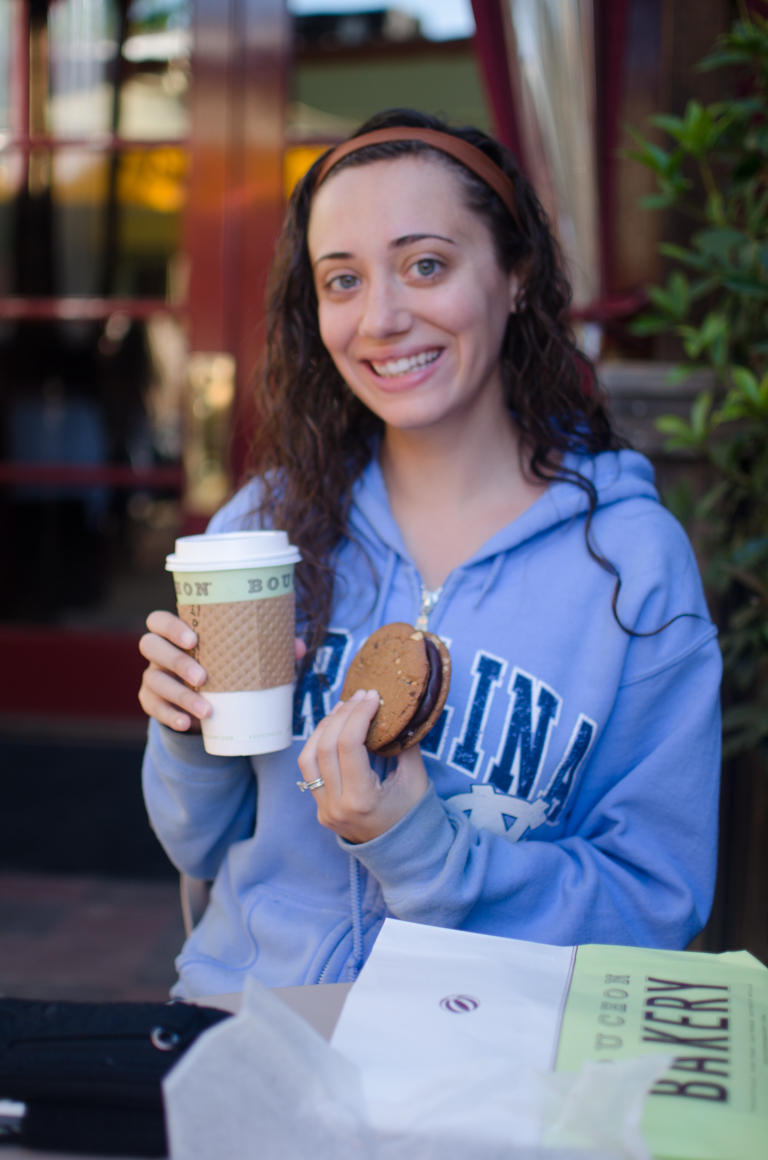 I wrote my college thesis on Harry Potter, and it was the best thing I did throughout my entire college experience. Working out is one of my favorite things to do, because getting stronger makes me feel good about myself. I love to travel and I'm always planning my next trip. I especially love road trips.
I'm always trying to be outside. Going hiking, drinking coffee on the porch, or being at the beach makes me feel alive. I don't wear makeup, and I put my hair in a braid almost every day because it's the easiest hairstyle I can do. I am super awkward when I meet people, but I really want to be your friend.
What makes you fiercely you?