November 19, 2014
This is the story of my two favorite pies. They are as simple to make as it gets. I got a little excited this week and decided it was time for pumpkin and pecan pies. Pumpkin pie is Nick's favorite, and pecan pie is my favorite, so the only solution I could come up with was to make both.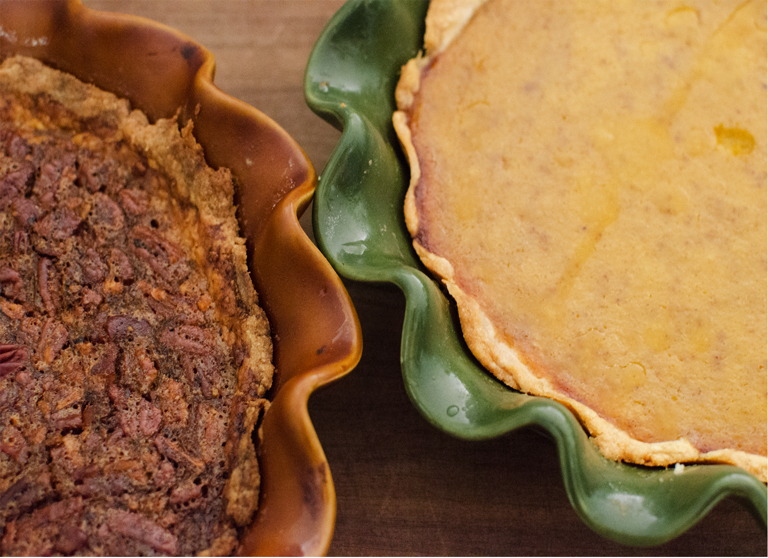 Pecan Pie
My dad's pecan pie recipe is the easiest recipe you will ever use – find it here. All you do is mix up all of the ingredients, throw them into a pie crust, and bake it!
To serve, heat up in the oven… and maybe throw some ice cream on top 🙂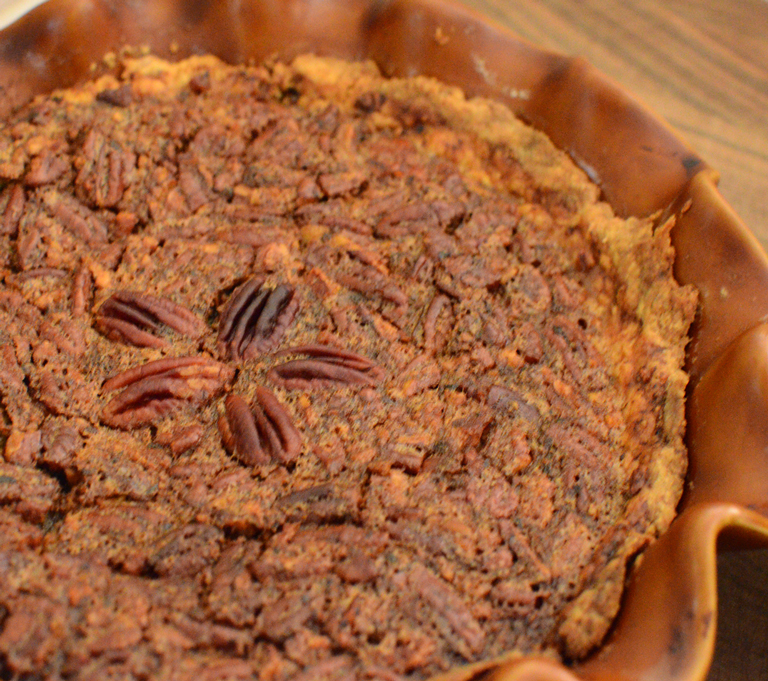 Pumpkin Pie
For the pumpkin pie, I decided to try a new recipe. I've been on a quest to find the perfect pumpkin pie recipe for a while now, and I thought I found it last year, but the recipe I used takes a while to make and is kind of complicated – not something you really need on Thanksgiving or even the day before. I had saved this recipe from Real Simple last year, so I decided to give it a try.
I start by making my own pumpkin pie puree, following Alton Brown's recipe. You don't have to do this – I am sure you would get a great result without it, but I wanted to try it anyway. It's a really easy recipe that doesn't require anything more than a pumpkin, but it takes a long time to bake in the oven and then cool.
First, you cut a pumpkin in half.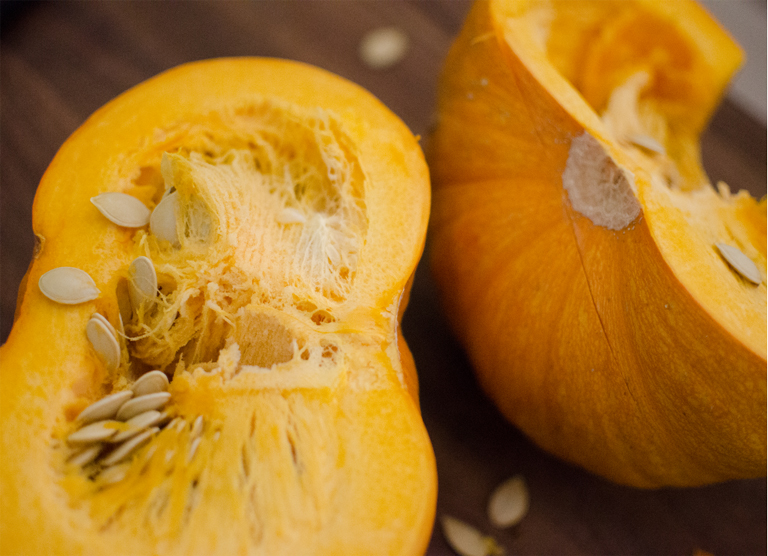 Then you scoop out all of the fibers and seeds. You will also need a knife to cut some of the fibers free.
Put some salt on it, and put it into the oven for about an hour.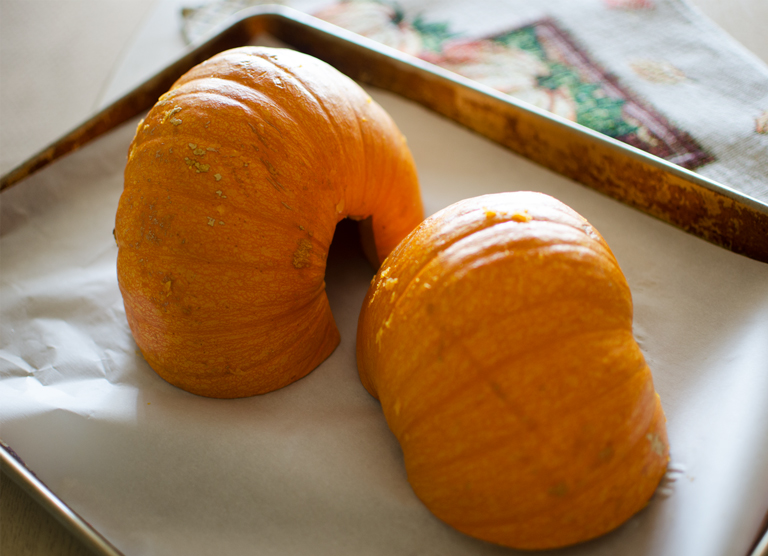 About an hour later, take it out of the oven, make sure the inside is soft, and then let it cool for about another hour.
Once it's cool, you just scoop it all out. The pumpkin will be super soft, so it will be very easy to scoop it all out.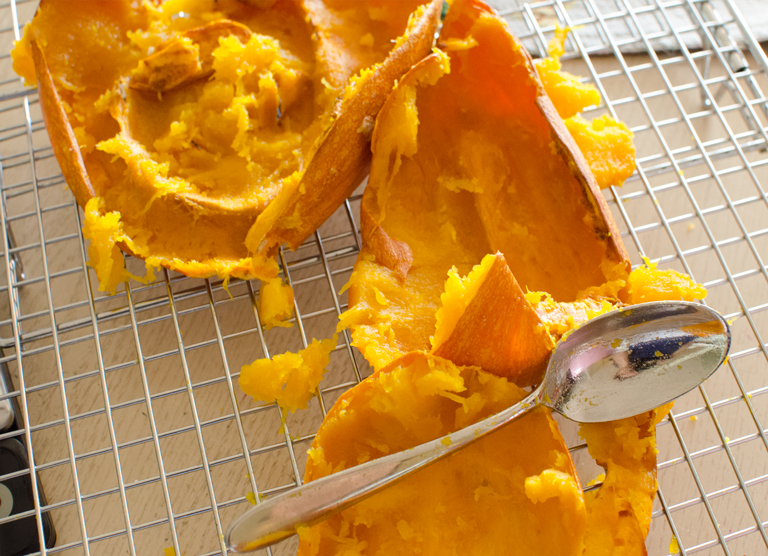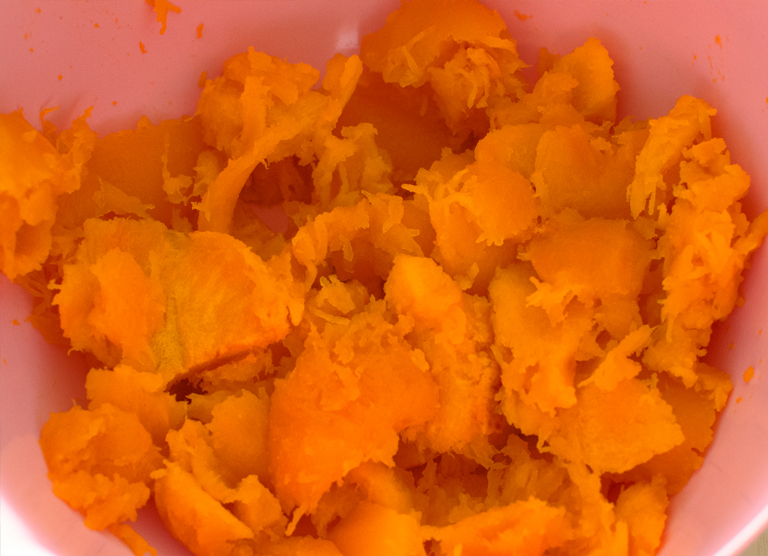 Pure it – I used an immersion blender but you can use a food processor – and there you have it! Pumpkin puree!
Now, to make the pumpkin pie, you mix the pumpkin puree with all of the ingredients.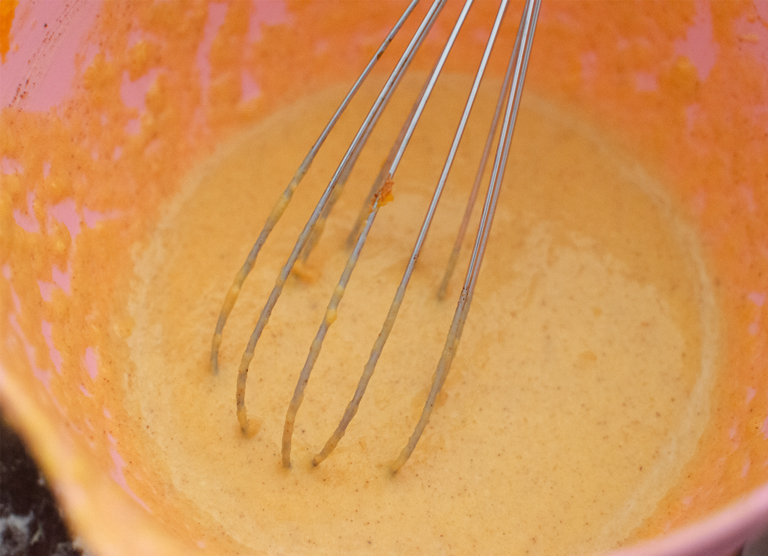 Then pour it all into the pie crust and bake it.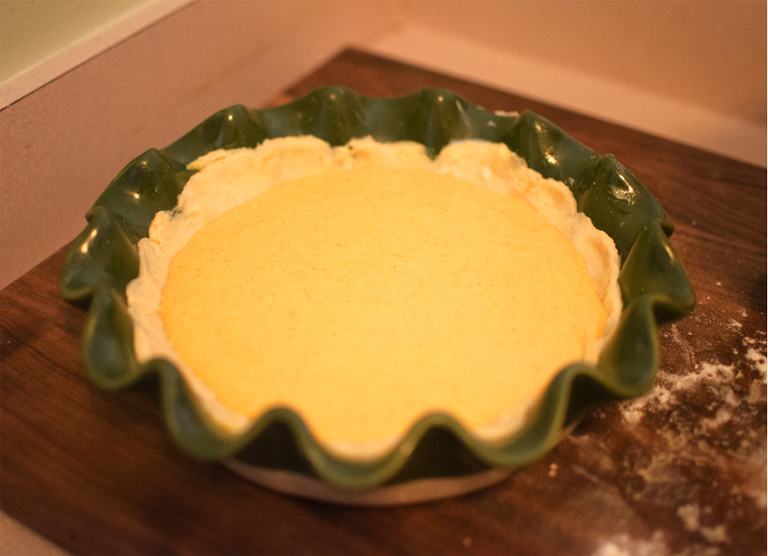 Nick happily tried out my experiment and we both agreed that this simple recipe is better than my other complicated recipe. So last night, we had turkey and two different kinds of pie for dessert. Hey, you only live once 🙂