June 13, 2019
Over deployment, I started becoming really interested in going to Japan. We were lucky enough to squeeze in a trip over Christmas break before we had to move.
We went all over Japan. It was really important to me go to to Hiroshima during our trip, so we went on our very last day. It was Christmas morning and our flight was scheduled to leave that evening.
We woke up early and made our way back from Miyajima, and went straight to Hiroshima Peace Memorial Park. The first place we went was the A Bomb Dome.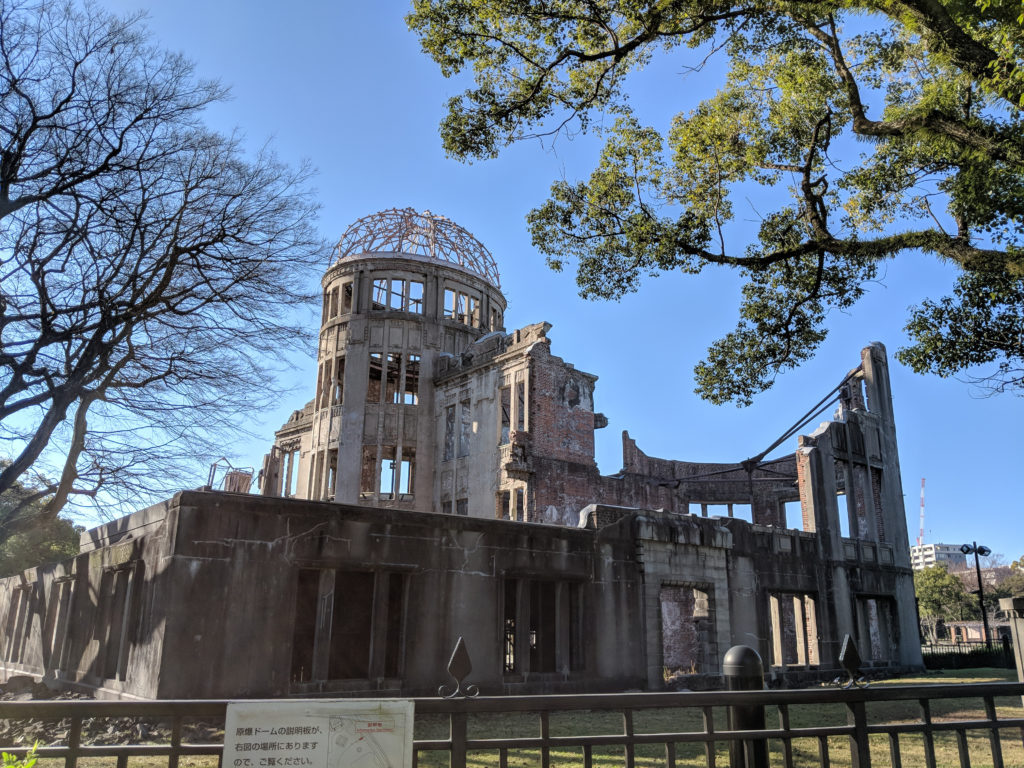 There was a lot of debate about whether or not to leave the A Bomb Dome up or tear it down. Looking at this every day is such a terrible reminder of what happened. But some argued to leave it up for that exact reason.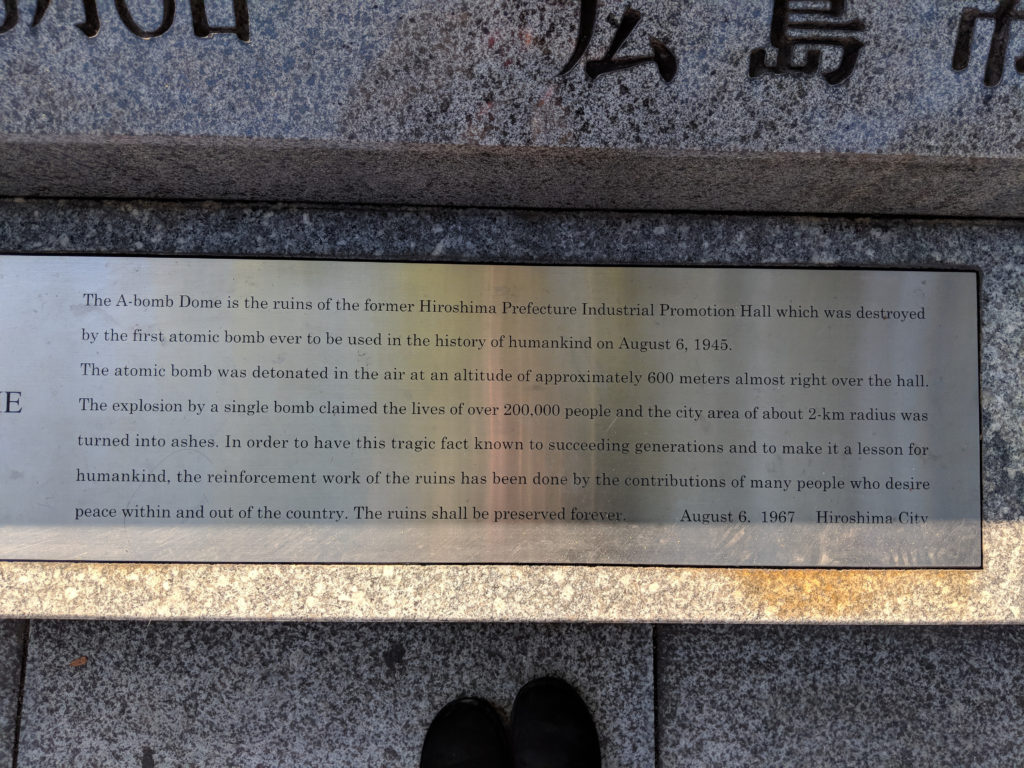 As we were looking at the A Bomb Dome, a Japanese woman came up to us. She told us that she was a volunteer tour guide in the park and wanted to know if we wanted a tour of the park. How could we say no?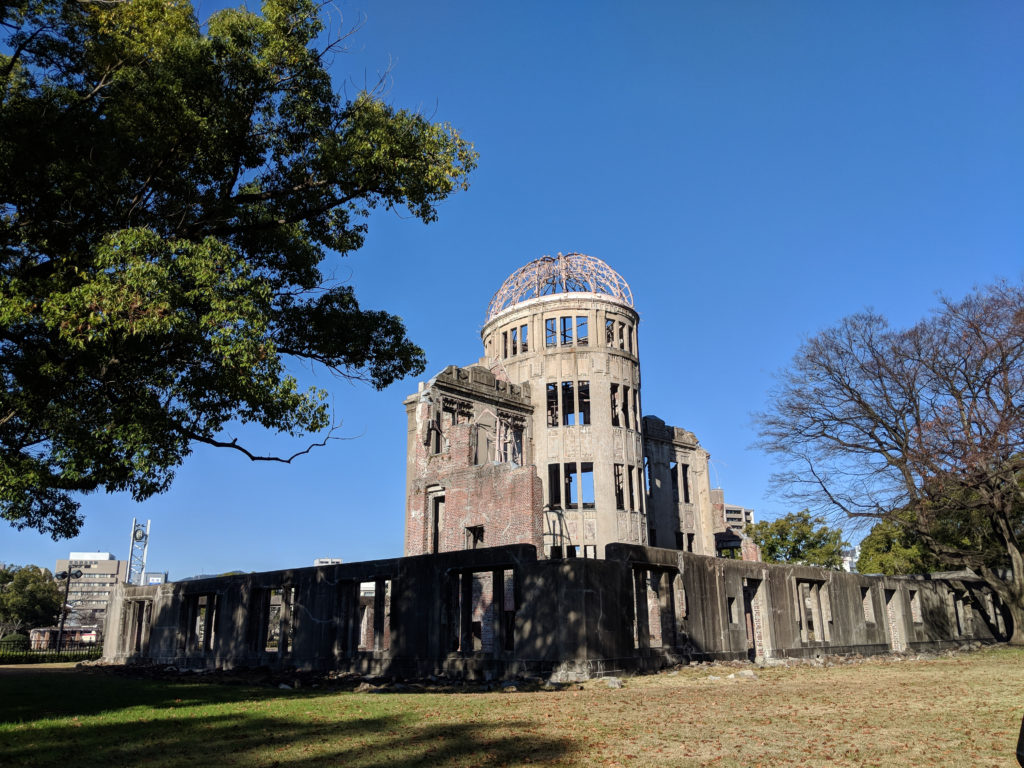 She went on to tell us about the atomic bombing, the strategy behind choosing Hiroshima, and about the war. She told us how she survived the bombing as a child. Her father later died of stomach cancer. As she told us her story, it became clear how much the atomic bombing still affects the people of Hiroshima.
It's hard to see, but there is a flame in here. It was lit in 1964 and hasn't stopped burning since. It will continue to burn until all nuclear weapons on the planet are destroyed.
We talked a lot about Hawaii, too. She showed us pictures from her visit and told us she loved visiting. She taught us how to make origami peace cranes and she gave us a bunch of origami she had made. She posted this on her website later that day.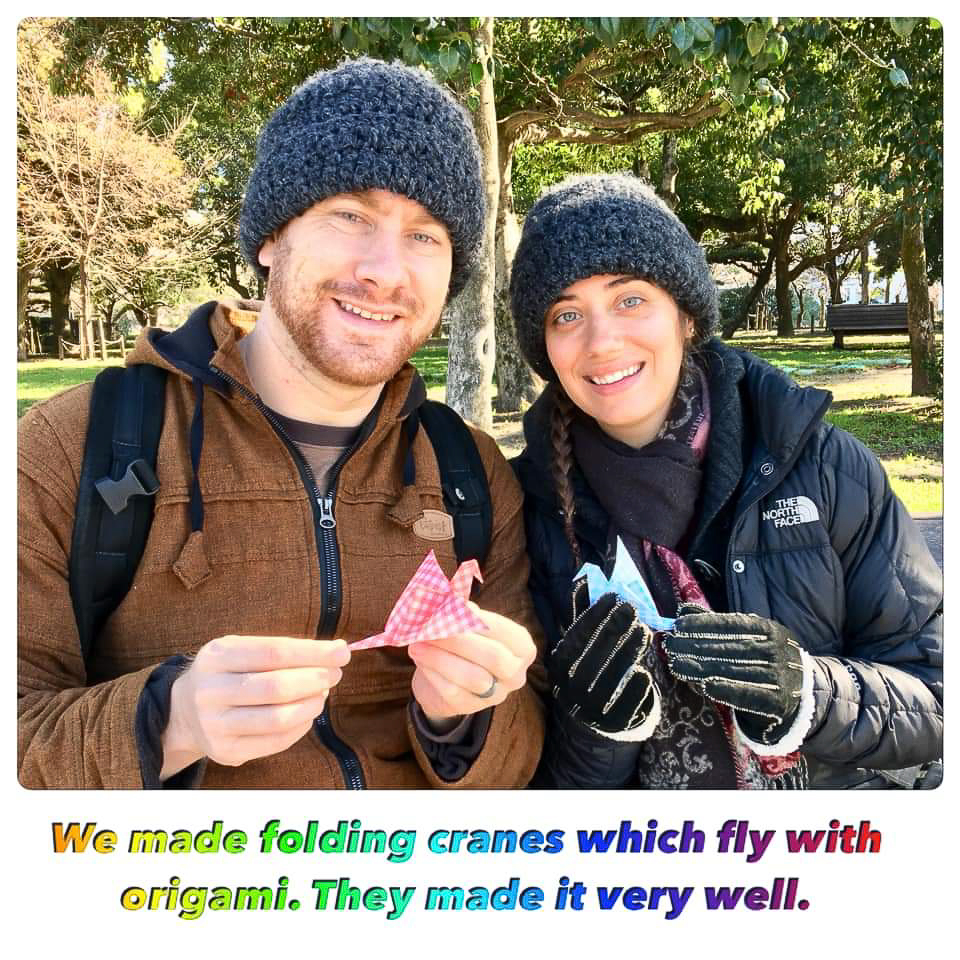 After we said our goodbyes, we went to the Hiroshima Peace Memorial Museum. There are stories, photos, and artifacts from the day of the bombing. It was really hard to see but also so important. We were luck enough to be able to see another survivor of the atomic bomb. She gave a talk about her story about about another survivor's story.
After that, we made our way to the airport and headed home.
It was an intense day. It was really important for me to visit Hiroshima and I am so glad I did. I think it was especially important for me to go to Hiroshima because I lived in Hawaii and visited Pearl Harbor so many times. It's hard to put into words seeing these two sides to WWII. It just shows you how senseless all of the violence and was really was. I hope that we have learned from these events.