September 24, 2018
Nick came home on Wednesday!!!!
I feel like all of the stress and weight of deployment melted away as soon as I saw him, and and I'm just so happy he's home.  It was the best day ever, even better than my wedding day. I had been filled with nerves and butterflies for days leading up to it and it was such an incredible experience. Not only did I get Nick home, but they really make the homecomings special at Pearl Harbor.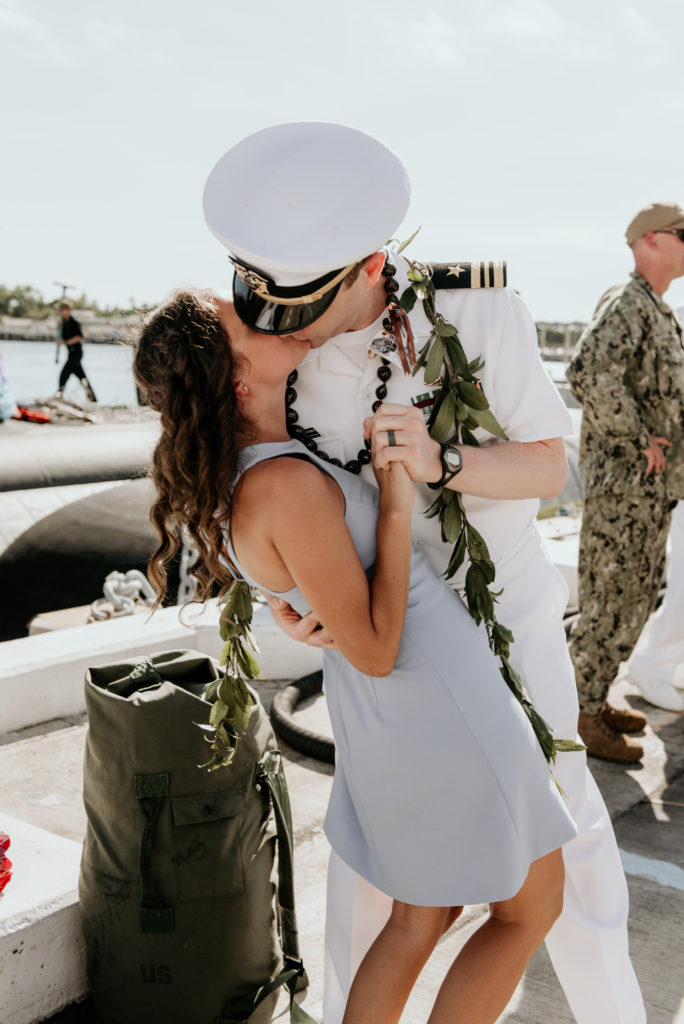 The day started at 5:00 am when I woke up, unable to sleep from excitement. I tried to relax. I drank some coffee and read for a little bit. A few of my friends and I decided to get to the base early because we heard that parking would be difficult. We decided to make a day of it since none of us wanted to be home alone all morning anyway. We all parked our cars and then got lunch at a restaurant on base that overlooks the water. We drank mimosas and talked about how excited we were and how far we've come. One of our friends tried to send us drinks but the restaurant couldn't take credit cards over the phone… he felt bad so he gave us drinks on the house since it was our homecoming day!
After lunch, we went to the pier where the "Aloha Boat" was leaving from. This is kind of a new thing where they take families out on boats to drive into port with the submarine. I'm not sure if I'm allowed to post pictures of that but basically we were so close to the submarine that we could tell who was who! Some of the guys were on top in their white uniform. The horn was blasting, people were screaming and crying and taking pictures. They were here!!
After the boat ride, we went to the pier and stood around while they tied up the boat. Two of my friends surprised us by coming to the pier to take pictures for us. One of them is a professional phorographer so you can imagine how I excited I was to see her!! There are 5 of us spouses from the boat that got really close. We were just gonna wing it and take pictures of each other, but the day got so hectic that we wouldn't have been able to do that, which made me even more grateful for my friends being there.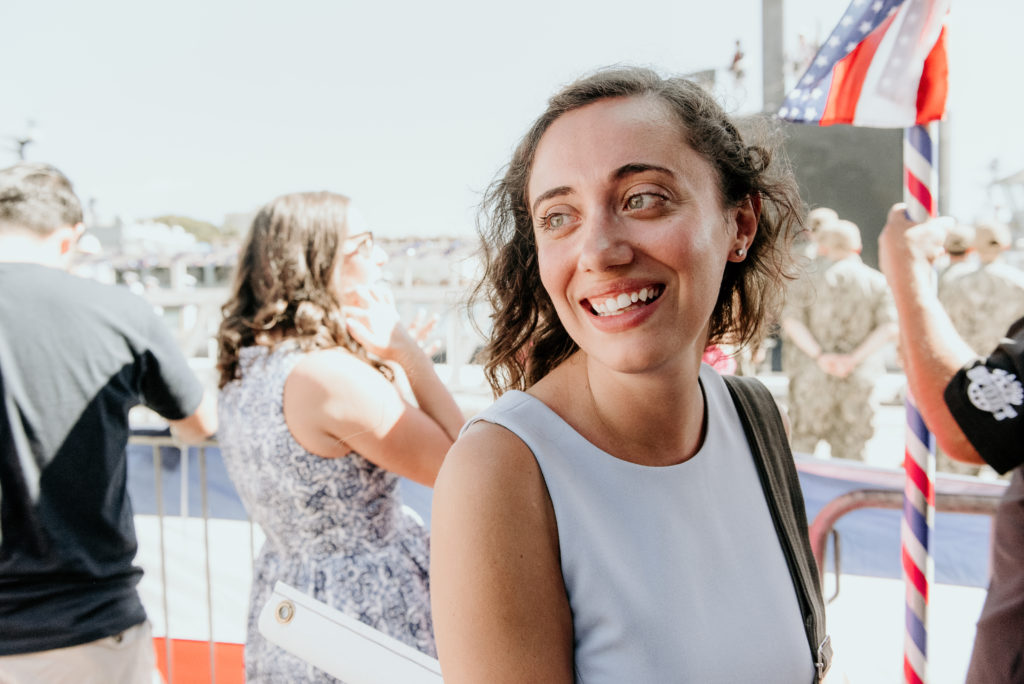 Finally, they started coming off the boat. Usually they come off one at a time, but I think these guys were ready to come home because they all started coming out at once. It was crazy and amazing and finally I saw Nick!!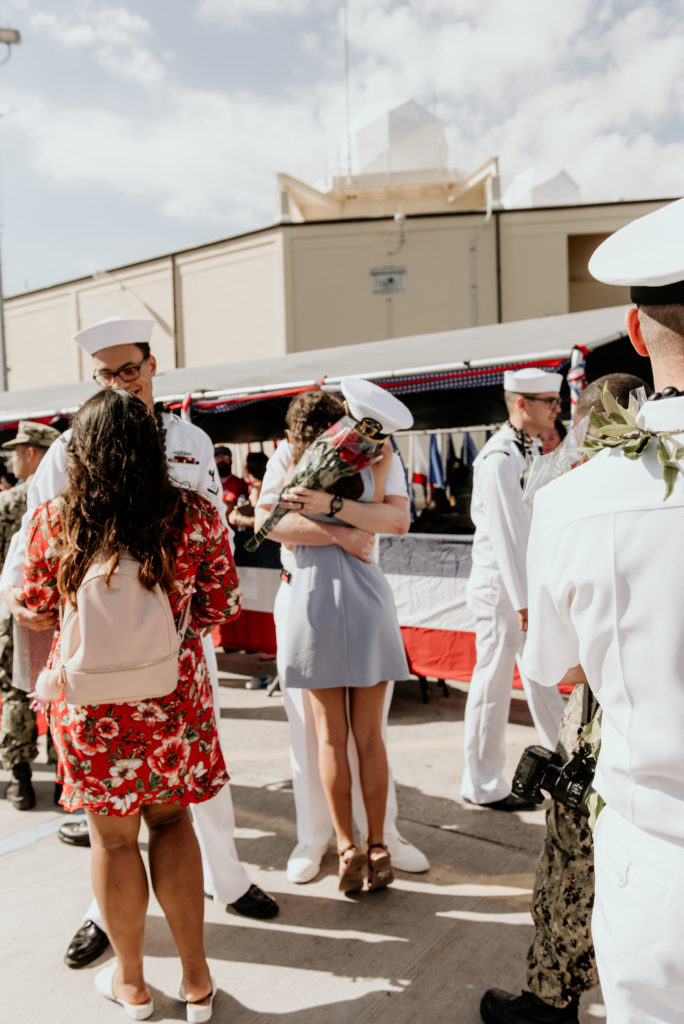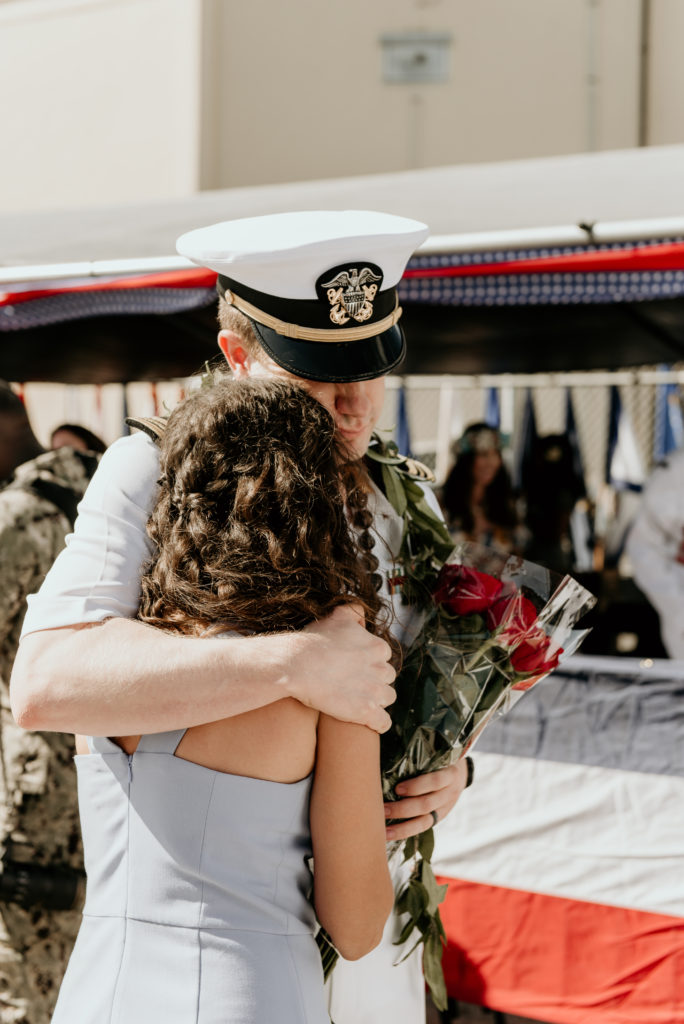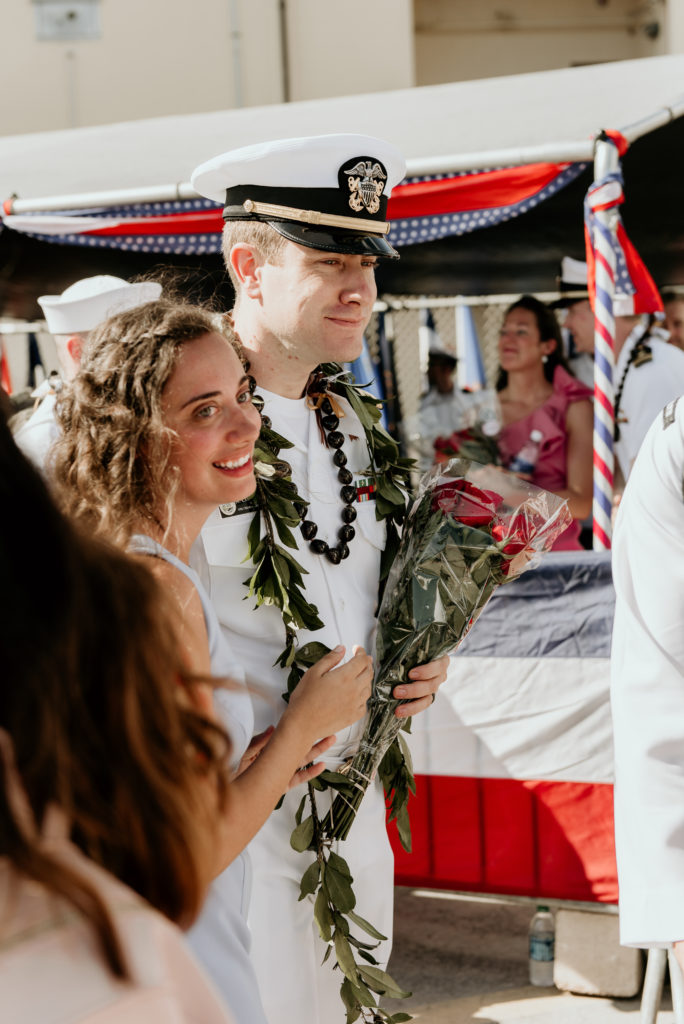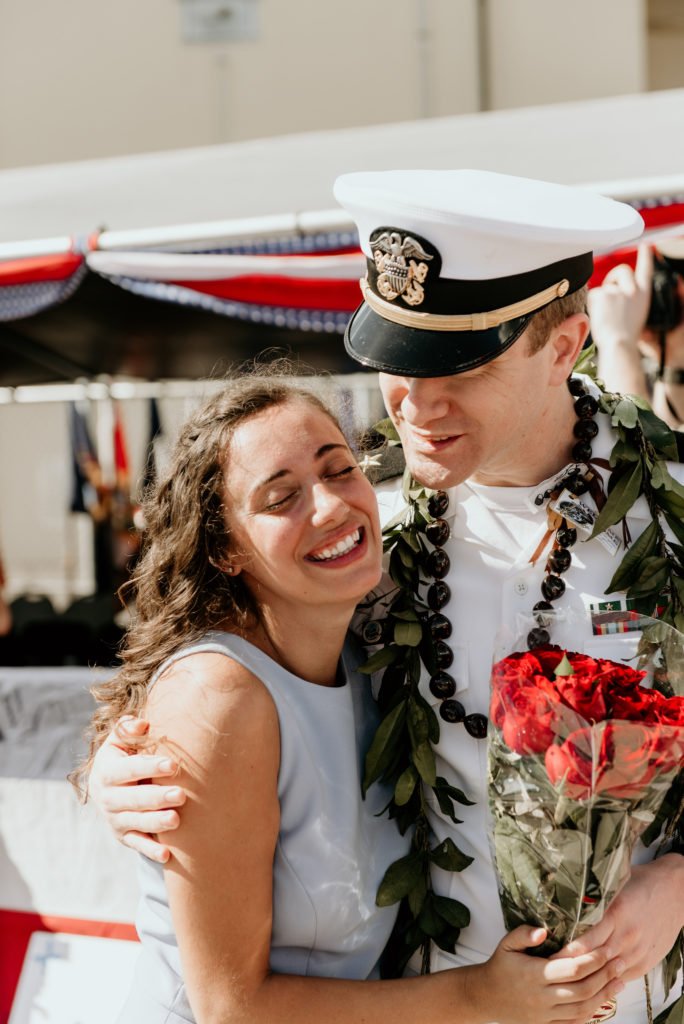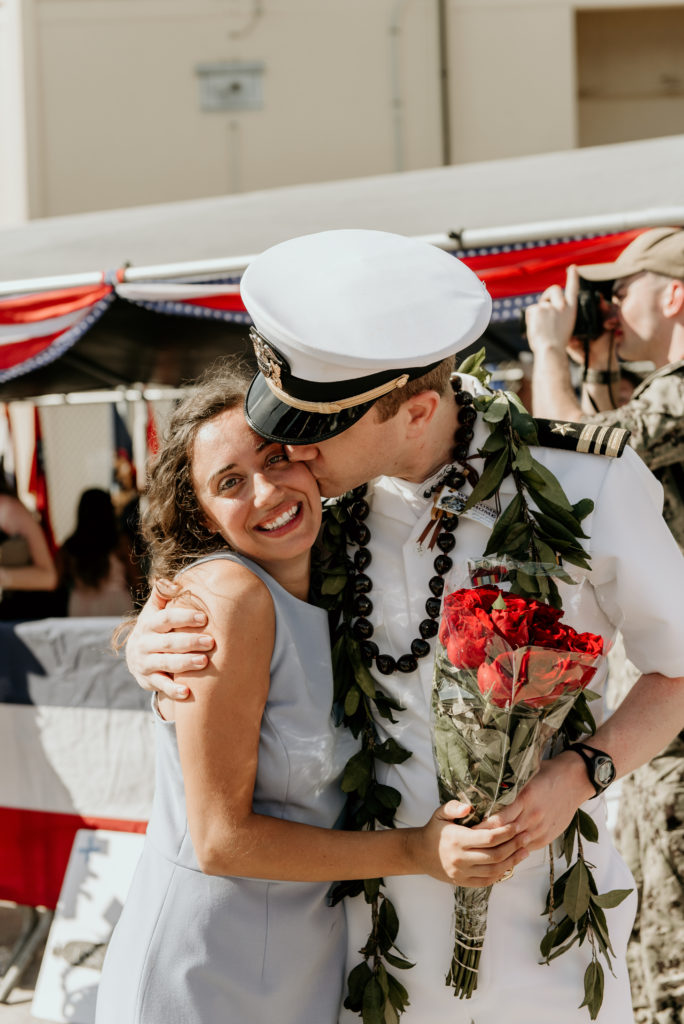 It was one of the happiest moments of my life and seeing Nick equally as happy just made it even better.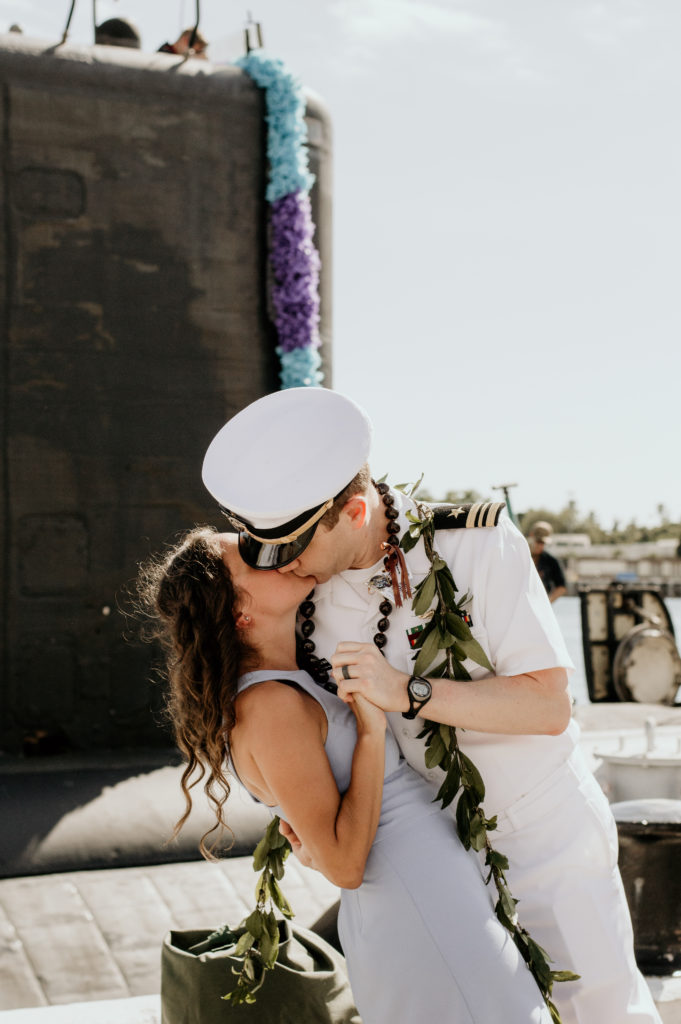 We left just a few minutes later. I made Nick dinner and we just hung out at home. I know I've been so bad at blogging lately but I"m going to take a few more weeks off to enjoy time with Nick while he has off. I'll be back soon!! Thanks for all of your love, support, and encouragine words during deployment. My blog friends helped me more than you will ever know.