July 28, 2017
Note: Finding Ithaka is a participant in the Amazon Services LLC Associates Program, an affiliate advertising program designed to provide a means for sites to earn advertising fees by advertising and linking to Amazon.com. If you click on these links and make a purchase, I will receive a small commission. It doesn't cost you anything, but it helps me keep my blog going!
Today, I've got some book reviews for you — with a twist. I just bought a second bookshelf and I'm already running out of space, so I am giving away two of the books I read this month. If you're interested, just comment telling me the book(s) that you would like. For each book, I'll put all of the names into a hat and draw a winner randomly. I will mail the winners the books for free just because you all are the best blog friends a blogger could have.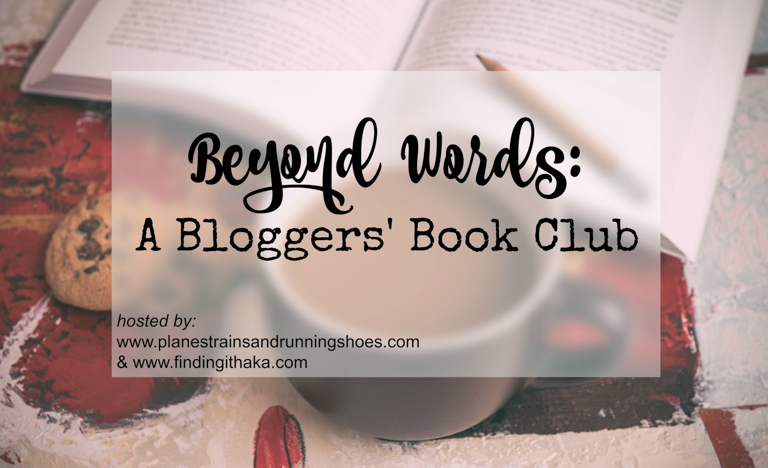 1. The Circle by Dave Eggers
This is the book that our Beyond Words Book Club read this month. Interested in joining? Click here! Next month, we're reading Beartown by Fredrik Backman (the man who wrote A Man Called Ove).
Think 1984. Mixed with computers and the Internet. Think totally creepy. I couldn't put this book down.
I like books that make me uncomfortable, that challenge what I believe, that make me think twice about what I'm doing with my life or how I go about certain things. This was one of those books.
Mae begins working at The Circle, the largest internet company in the world, with all of the Google-like perks. With the mission, statement, "all that happens must be known," the company seeks to know everything that you do, everything you want, and everything you think — all for the sake of making the world a better place.
As Mae gets deeper into the company, it becomes clear that The Circle wants to control every aspect of her life. Again, I don't want to give away too much about the plot, but as she wants to become a better employee at The Circle, she begins to lose herself while forging meaningless relationships, posting online as much as she can so that she can maintain her image and sharing everything she does.
What is so brilliant about this book is how slow the takeover is. As the reader, you're not thrust into a crazy dystopian society taking over every aspect of your life from page 1, like you are when you read 1984. The takeover begins innocently, both for the reader and for Mae. It begins with small things that really do seem to benefit people. That's how they get people to adopt their technology and get on board with everything they do, to willingly participate. If you liked 1984, you have to read this book.
This book made me think a lot about what kind of information we share online and how much information companies like Facebook gather on us. How many times do you see advertisements that are so specific to you? How much does the internet really take over our lives? How far is too far?
2. The Marsh King's Daughter by Karen Dionne
"I was born two years into my mother's captivity. She was three weeks shy of seventeen. If I had known then what I do now, things would have been a lot different. I wouldn't have adored my father." 
When notorious child abductor – known as the Marsh King – escapes from a maximum security prison, Helena immediately suspects that she and her two young daughters are in danger. 
No one, not even her husband, knows the truth about Helena's past: they don't know that she was born into captivity, that she had no contact with the outside world before the age of twelve – or that her father raised her to be a killer.
And they don't know that the Marsh King can survive and hunt in the wilderness better than anyone… except, perhaps his own daughter (from Goodreads).
My book club in Hawaii decided to read this book this month because we wanted to read a thriller. I loved it. While I was a bit worried that we wouldn't have much to talk about if we read a thriller, there are so many things that this book brings up that we can discuss. It's hard to review thrillers, but I will say that it was different from anything else I've ever read. There were a few things I didn't like, but I did devour this book pretty fast. Thriller fans, I've found something new for you to read!
I'm giving this book away simply because I don't think I will read it again. I usually get thrillers from the library, but this book just came out and none of the libraries in Hawaii have it yet. So, I had to buy it for book club. If you want to get your hands on this book that was just released on June 13, let me know!
3. Into the Water by Paula Hawkins
This is one of the books that I am giving away. I am giving this one away because I didn't really like it, but I see it getting pretty solid 3 or 4-star ratings on Goodreads, so I think that other people will.
A single mother turns up dead at the bottom of the river that runs through town. Earlier in the summer, a vulnerable teenage girl met the same fate. They are not the first women lost to these dark waters, but their deaths disturb the river and its history, dredging up secrets long submerged (from Goodreads).
There were a lot of characters to keep up with, which was okay. I was able to keep them straight. But the storyline was so slow and really just didn't interest me for a lot of the book. I didn't feel captivated or invested in any of the characters. It's not that I didn't like them, I simply didn't find them interesting. I kept up with it thinking that it would pick up the pace. It took me way too long to read this book because I kept putting it down, not feeling compelled to read further.
Some of the twists were too easy to see coming. There was one in particular that I thought was fairly obvious from the beginning. When it was revealed I was like, I thought we already knew that.
I did find the Drowning Pool interesting, but I felt like there were so many more interesting directions the book could have taken. But she picked the most random and dull direction. Plus, the most interesting character in the book, Nickie, ended up playing way too small of a role. If you are a fan of Girl on the Train and you want to try this book, you might like it. But it just didn't do it for me.
I'm giving this book away because I obviously didn't really care for it, but I think someone else out there will. And again, I usually don't keep thrillers. I got this book for free, too!
4. Beaten, Seared, and Sauced: On Becoming a Chef at the Culinary Institute of America by Jonathan Dixon
Jonathan Dixon decided to attend the Culinary Institute of America in New York at the age of 38, because he was kind of at a standstill in his career and wanted to pursue his passion for cooking. He didn't know what he would want to do with his degree, but he knew that he loved cooking. This book chronicles his years at the CIA and it was quite fascinating.
I had no idea how difficult culinary school is and I enjoyed learning about the culture of working in restaurants. I also enjoyed his writing style, and I appreciated his honesty and ability to see his own shortcomings. I think that was the biggest lesson for me in the book, knowing where your strengths lie and where you really can excel, and when to know that you are just not cut out for something. Although he spends a lot of time talking about cooking and food, I think that anyone could get something out of this book.
If you read my blog – especially this week's earlier post – then you know that my husband has a passion and talent for cooking and worked in a restaurant before he enlisted. And Nick will be 38 when he can retire from the military, so you never know, maybe he'll end up at the CIA one day, too.
What are you reading lately? Comment below or link up a post! And let me know if you're interested in owning The Marsh King's Daughter or Into the Water — both new releases!! Comment by next Friday,  August 4.
Loading InLinkz ...