January 3, 2019
This tradition of mine was inspired by a friend I went to grad school with. She posts a list on Facebook each year, and I have always thought it was a good way to recap your year.
2018 was a unique and unforgettable year for me, for a lot of different reasons. I know I will always look bad on it fondly.
Dealing with Nick's deployment was stressful, but I think that dealing with all of the preparations was even more stressful. Once he was gone, I got into my groove, hung out with my friends going through the same thing, had lots of visitors, and even went to New York to see my family for an entire month.
Although there were days when I cried because deployment seemed to last forever, overall it went by pretty fast.
2018 was a year of travel. I went to the Big Island, Maui, New York, Florida, Guam, New Zealand, and Japan. It was thrilling. I loved it. I don't know if I will ever do so much traveling in a year again!
2018 was also a year of so many strong women in my life. We literally did everything together, like spending our evenings cooking together and even traveling together. I could not have gotten through this year without my girlfriends. My girlfriends from the mainland also got me through, from virtual hugs to care packages to visiting me or me visiting them. The amount of support and I love I had from the women in my life is incredible.
Is it weird for me to say I loved 2018 even though I was separated from Nick for so much of it? I feel kind of bad saying it, but overall it was a great year. I pushed myself to try new things and get out of my comfort zone. I got to spend a lot of quality time with people I love, time I would not have had without deployment. I got to enjoy my last year in Hawaii. I got to travel to new places and experience the thrills of a port call and of homecoming.
2018 ended with the unexpected news that we would be leaving Hawaii earlier than we planned. This really upset me and was hard for me to handle. But when we found out we would be moving to Washington, DC, 2019 seemed a lot brighter.
Nick's deployment is what caused a lot of my firsts this year. Overall, 2018 was a great year and a year of many firsts. Here they are!
1. Went on a port call
I was adamant that I would not be going on one. Nick and I both agreed that it wasn't a good idea, mainly due to the cost and the uncertainty. But circumstances changed and visiting Nick was one of the highlights of 2018. This decision taught me to be flexible, to allow my plans to change, to listen to advice, and to stop being so stubborn. It was honestly a life-changing trip.
2. Went on a Space A Flight
The major reason I was able to go on the port call was because I was able to fly to Guam for free! At the time, the only way I was going to Guam was if I could get on a Space A flight. Space A flights are military flights that the military allows service members and their families to go on for free if there is space. There are so many flights between Hawaii and Guam so it was pretty easy for me to do.
Now that I know how amazing port calls are, I honestly would buy a commercial flight in the future if I had to. Still, the Space A flight saved me about $3,000 and was such a unique experience!
Yes, that's me laying down on an airplane!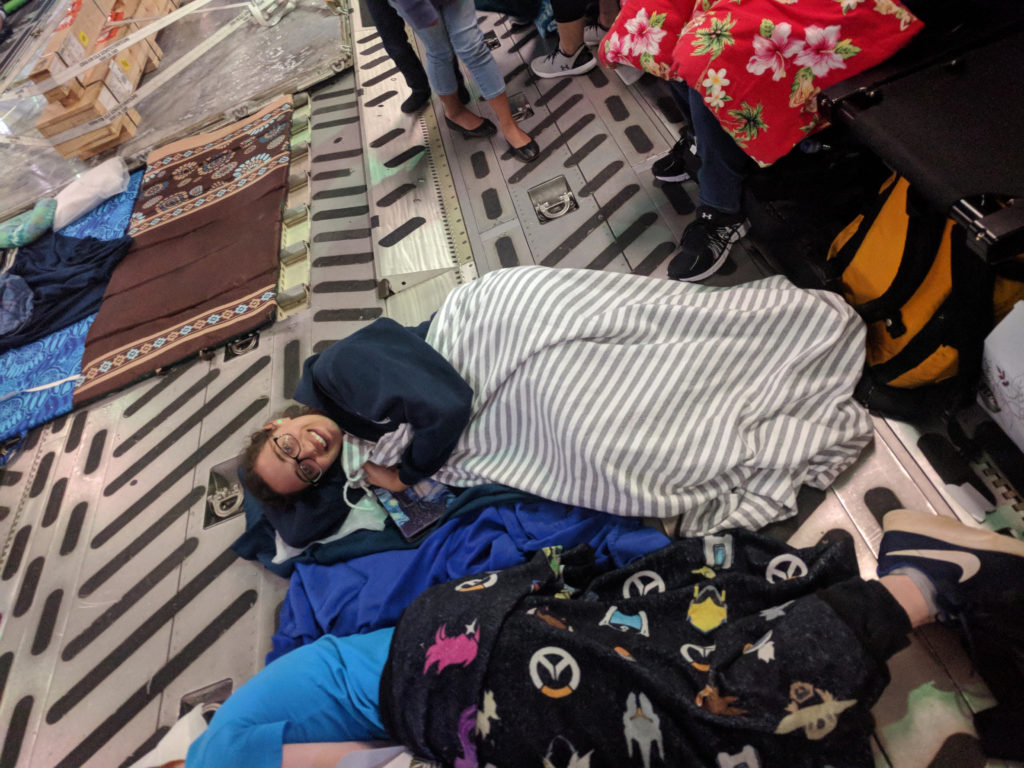 3. Went to Guam
I went to Guam for the port call, but I feel like it deserves its own little spot on this list because how many people go to Guam? I loved Guam. It was beautiful, the water was crystal clear and so warm, and the food was amazing. I would absolutely go back for another port call (although I would not want to live there). I probably wouldn't go there on a vacation for a number of reasons, but if you ever have a reason to go to Guam, go!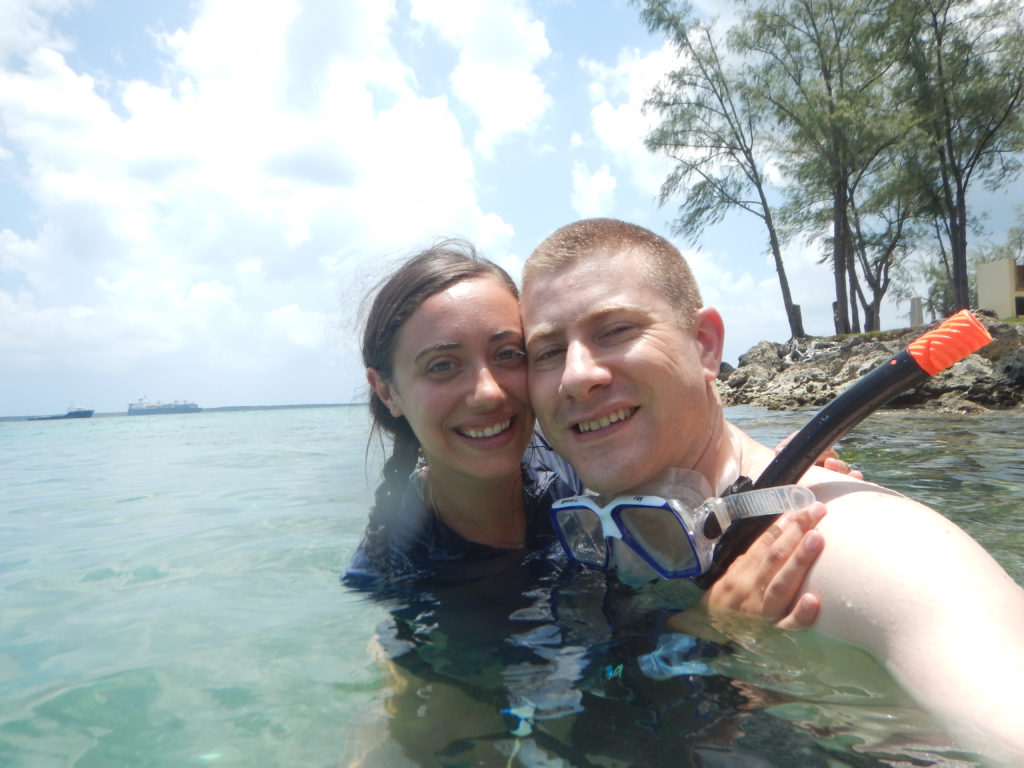 4. Went to Maui
You would think that living in Hawaii as long as I have, I would have been to Maui already! But my girlfriends and I went as a deployment trip. We started planning it well before deployment began and it gave us something fun to look forward to and reminisce over!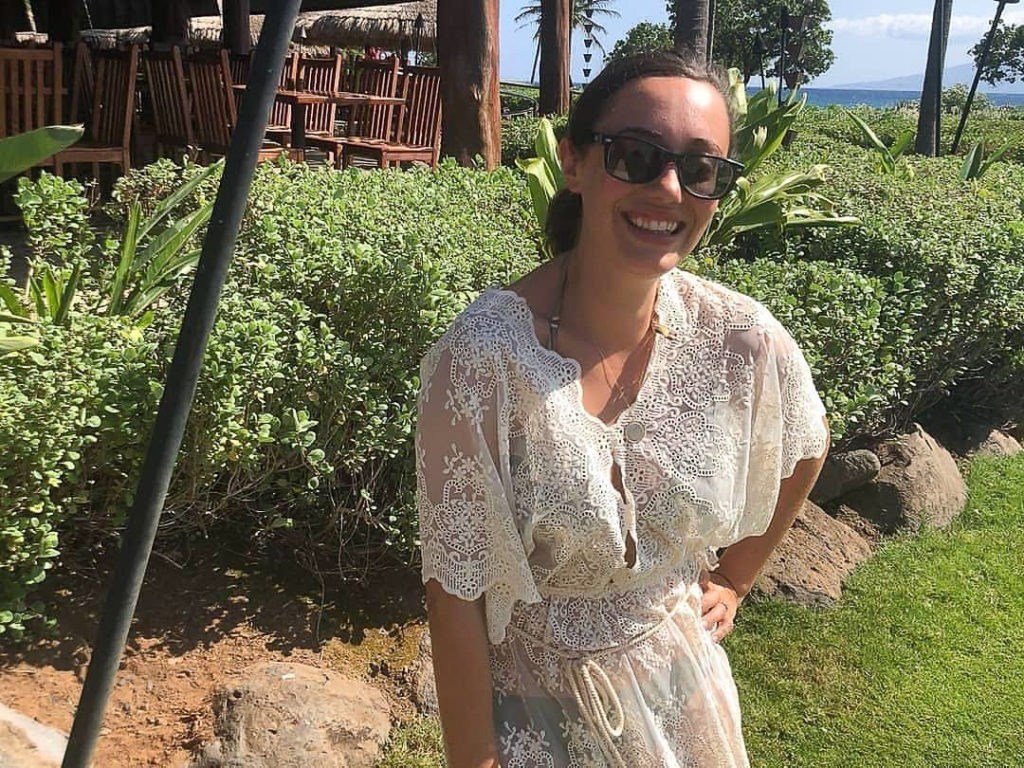 5. Became a Caseworker at the Navy-Marine Corps Relief Society
The best thing I did for myself this year was become a Caseworker. I have been wanting to wanted to dedicate an entire post to why I volunteer at the Navy-Marine Corps Relief Society because I feel so passionate about it.
Anyway, becoming a caseworker at the Relief Society involved me first working at the front desk and then going through a bunch of training. Now that I am a caseworker, I have one-on-one appointments with service members where I help them make budgets. Sometimes I also give out interest-free loans.
Because the Relief Society wants to help educate people, you have to go through a budget with a caseworker if you need a loan. So, I see a lot of different people in a lot of different situations. We give out loans for things like car repairs and help with hotels and rent when you are PCSing. But a lot of people come in just to make a budget, without even needing a loan, which I love! I have gotten to meet a lot of people and, I hope, help a lot of people through being a caseworker.
There were days where I would be crying on my way to the Relief Society, just because I was sad about missing Nick and for some reason, I only used to cry in my car while driving. I would always leave with a big smile on my face.
6. Survived a 6-month deployment
This is the longest deployment Nick ever did. Not only was he gone for 6 months, but he spent a year preparing for deployment for going out to sea anywhere from 2 weeks to 2 months at a time. I'm so proud of both of us for making it through and coming out stronger on the other side.
7. Got Lasik
Hopefully, this is something I'll never have to do again! I wrote this blog post about my experience. While the procedure was weird and slightly uncomfortable, it wasn't painful at all and it was over in less than 10 minutes. I had an easy recovery with no pain. I have adjusted well to a life without glasses! I love it and I think it was worth every penny. When I went for my follow-up the doctor told me that my vision is now 20/15! The other day I was thinking about how I used to have glasses and contacts and that feels like a lifetime ago.
8. Learned to crochet
I've always wanted to learn and one of my friends here taught me. So far I've made a bunch of blankets, hats, and scarves. I have given away everything I've ever made except for my very first blanket. What I love about crochet is that once you know a few stitches, you can make anything, but there are so many new patterns to learn that you could never be bored.
Here's my latest project, a Gryffindor tummy time blanket for my friend's daughter.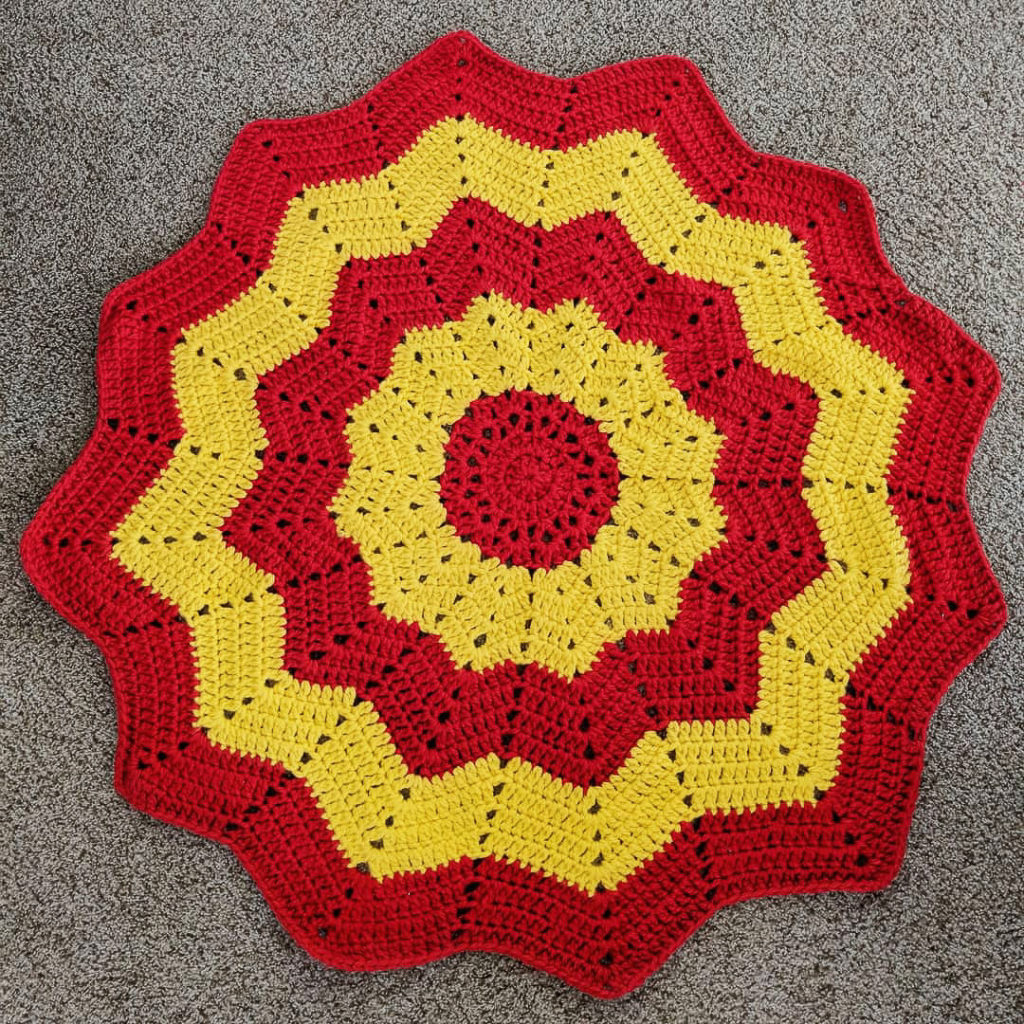 9. Went to Japan
I have so much to blog about Japan! It was my first trip to Asia and Nick and I had the best time. We went to Tokyo, Mt. Fuji, Kyoto, Hiroshima, and Miyajima. We ate so much food, went on bullet trains, and had so much fun soaking in the sights and learning about the culture.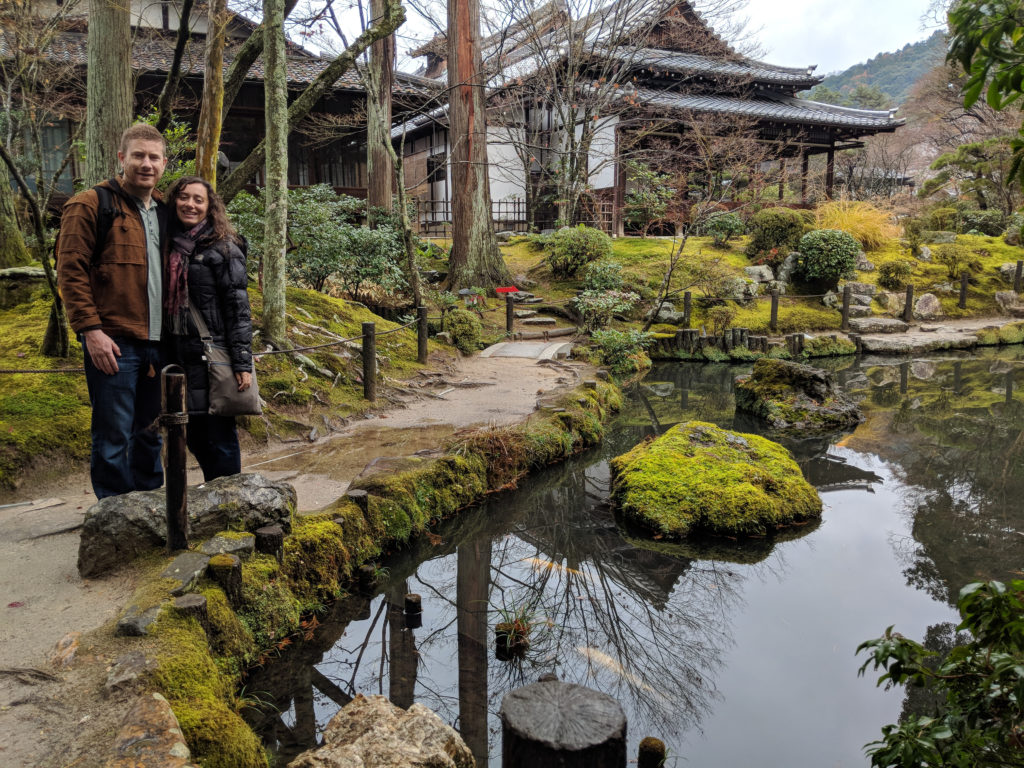 10. Saw two galaxies at the same time
When we went to New Zealand, we drove 3 hours to Lake Tekapo, an international dark sky reserve. We went to an observatory there to go stargazing. When we went to New Zealand three years ago, we went stargazing, but we didn't get to see as much as we wanted. This year we made it a priority by going off the beaten path to Lake Tekapo. We saw the Large & Small Magellanic Clouds which are two different galaxies. Pretty incredible!
What did you do this year that you had never done before? Comment below or link up your post!! I can't wait to hear.