November 6, 2018
WINS
Get outside/explore Hawaii.
Between going to Maui, an island I've never been to, and having every single weekend jam-packed, I say I knocked this one out of the park. I've been taking Nick to my favorite spots I discovered over deployment which has been a lot of fun.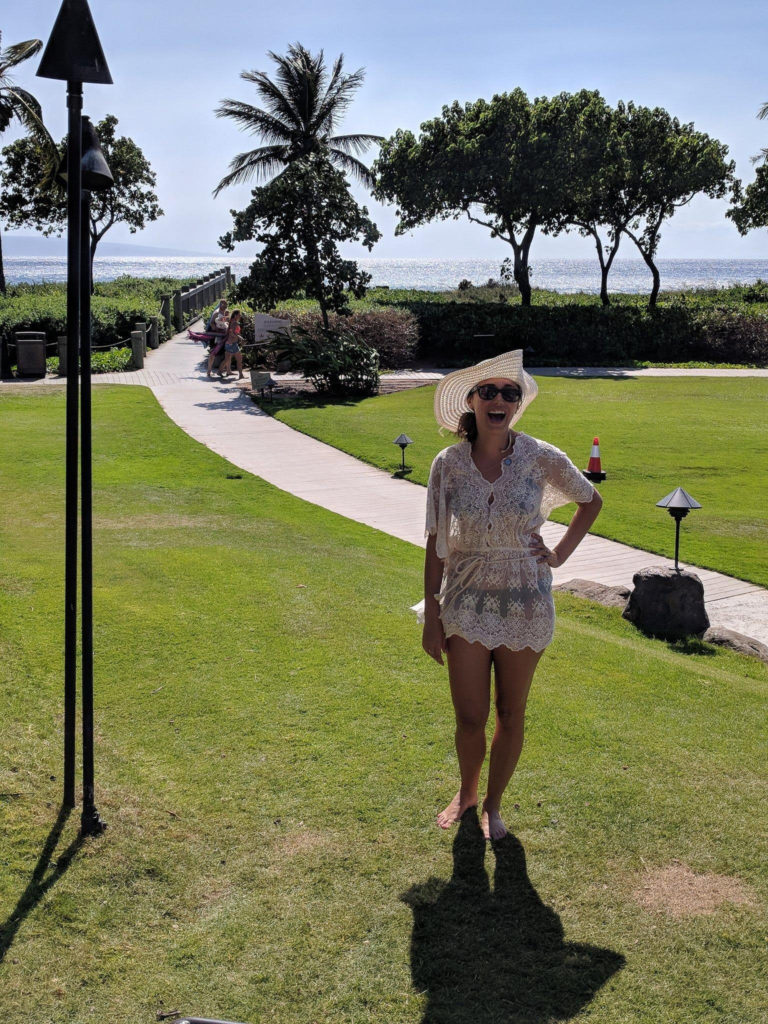 1. Crochet a blanket
I finished!! And I've made 4 more since then! Here's a picture of my completed first blanket.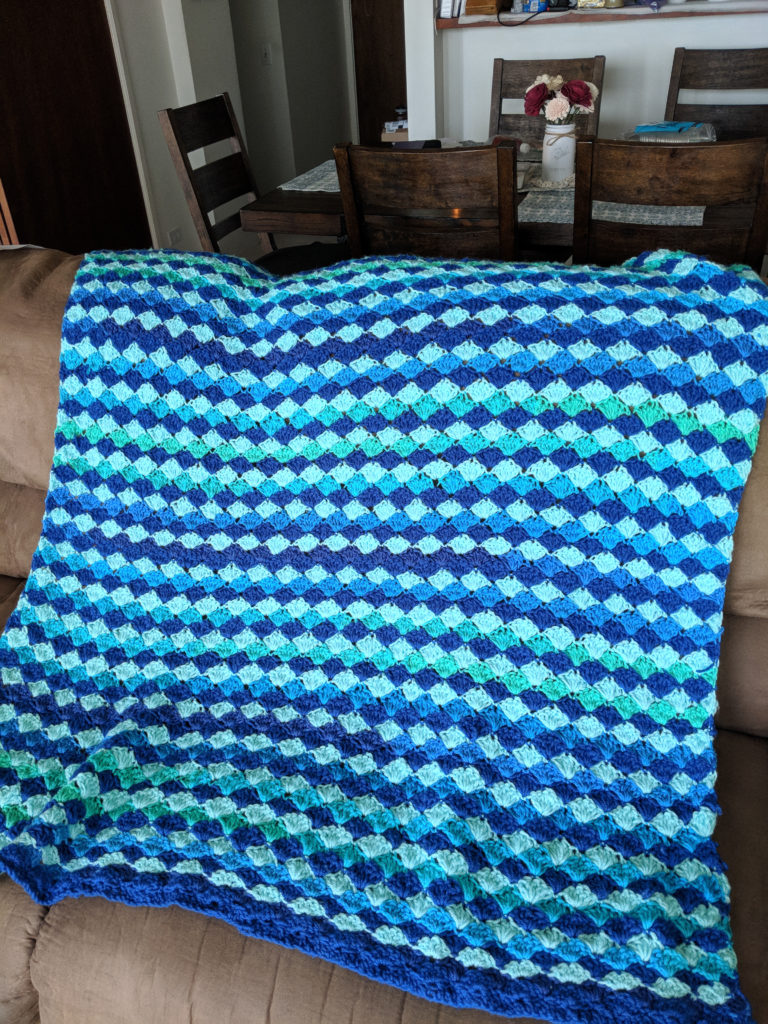 I have a feeling that this wasn't just a deployment project for me. I like it a lot and I think that I'll like it even more if we move to a place that has winter.
2. Catch up on my scrapbook.
After I got back from Guam, the first thing that I did was print out all of the pictures we took. I started working on my scrapbook immediately and I'm all caught up. Now I just have to add in New Zealand and I'll be caught up for the year.
3. Save money for our move.
We're ready to move, at least financially, and I'm so thankful because now it looks like we have less time to save than we thought. We thought we had more time here in Hawaii so we didn't start saving for a move right away.
For the future, we decided to make a dedicated savings account just for moving. We will have money automatically taken out every month that will go into an account that we don't look at. So as soon as we get to a duty station, we will begin saving for the next move. I feel like we always end up moving sooner than we thought. I hate scrambling and I don't ever want to use our regular savings to pay for a move.
Project Life Deployment.
I did it! Everything I did during deployment is documented in my Project Life book. It was fun to show Nick everything I did when he came home.
If you decide to do something like that, I would recommend doing it as you go through deployment, like once a week or once a month. The end of deployment gets so busy and it's fun to see the pages filling up because it means time is passing.
Learn vegetarian recipes. 
I didn't put a number on this so it's an easy win. Some of my favorite vegetarian recipes are Honey-Lime Sweet Potato, Black Bean and Corn Tacos, a Southwest Mango, Kale, and Quinoa Salad from Half Baked Harvest, and a Spicy Black Bean Soup that with this salad.
Re-read the Harry Potter books
Done! I want to write a blog post about re-reading Harry Potter so many years later.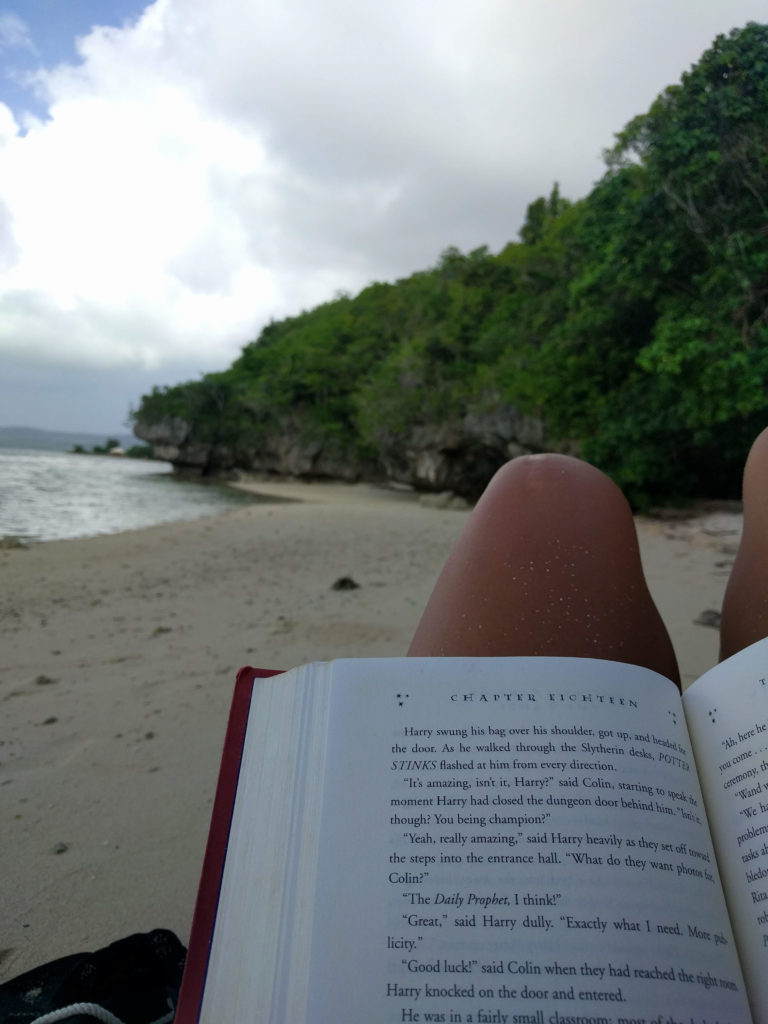 FAILS
Do a pull-up. 
I still can't do a pull-up. I still made a lot of progress on my workouts, which is good enough for me. Although I made a lot of progress on my workouts, I had to take time off of working out after my Lasik surgery and I'm a bit worried that I will have to work my way back up. But that's ok. I
Email Nick every day.
Didn't happen. It was difficult for me to continue to email Nick when the email system is so slow, and we would go for long periods of time with no communication at all. I realized that it wasn't necessary or helpful to keep us connected over deployment.
 A secret goal.
I made ZERO progress on my secret goal. Part of me wonders if deployment isn't the right time to pursue this. But I am going to try to carve out some time weekly to work on it. I'll keep ya'll posted!!
What goals are you working on lately? I'd love to hear your progress!