May 8, 2019
When we got an invitation to Nick's friend's wedding in Chicago, we knew that we wanted to go and that we would make a weekend out of it. With moving, baby prep, and everything else going on, we didn't have a lot of time to plan our trip, but I loved everything we did. And because it snowed (in April!) we got an extra day there when our flight got cancelled.
Our vacations are usually go-go-go, but pregnancy forces you to slow down. I have a feeling all of our vacations from here on out will be a lot slower than all of our other vacations. And I am really good with that because we had a great time.
Friday
Mornings have not been my friend the entire time I have been pregnant, so I'm not sure why I agreed to an 8:00 am flight. But I made it and we got to Chicago around lunchtime. After we dropped off our bags, we went to Frontera Grill for lunch. Nick wanted to go here because he uses a lot of recipes by the owner, Rick Bayless. Nick had a bit of a fangirl moment when he saw him in the kitchen!
It was pretty nice outside, so we walked to the Art Institue of Chicago from there.
On the way, we passed the famous bean!
The Art Institute was phenomenal!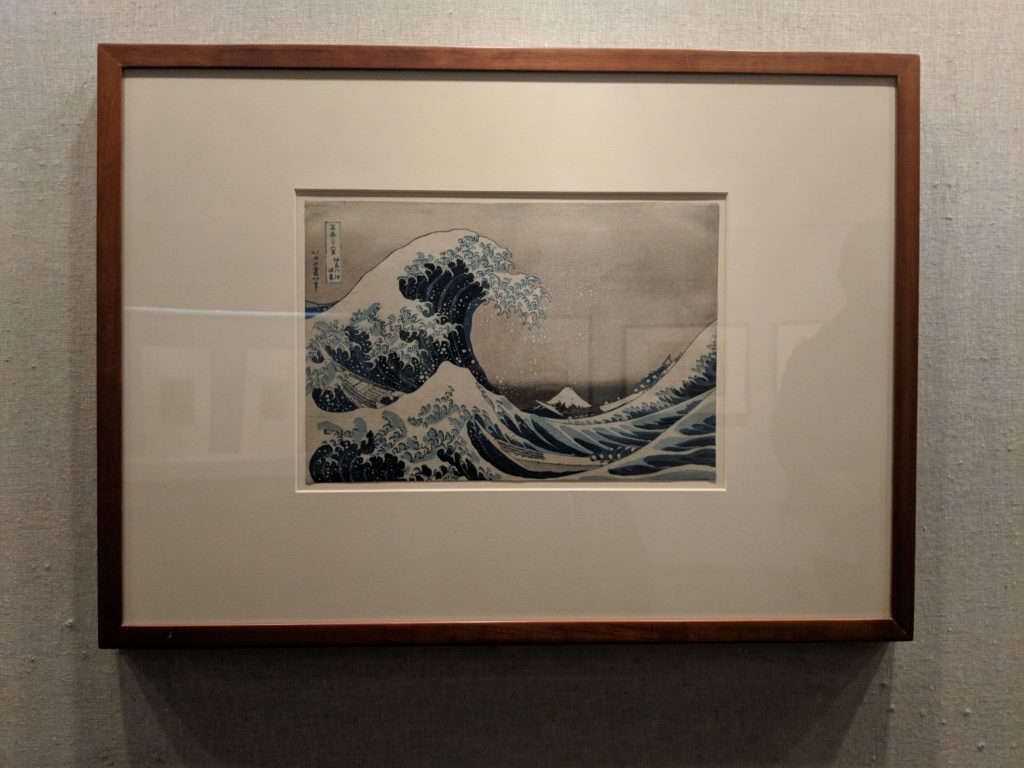 We took a guided tour of the modern art gallery which was really great because neither of us knew much about modern art. We learned a lot and saw some beautiful pieces of art.
For dinner, we went to Dusek's, another pick by Nick. It was delicious!
Saturday
We had a slow morning and didn't leave our hotel until around lunchtime. We had a delicios lunch at Pizzeria Bebu.
After lunch, we went to Lincoln Park Zoo. We went here mainly because it was free and because we didn't have a lot of time before we had to go back and get ready for the wedding. It was a great zoo! The best part was seeing baby monkeys with their mamas.
The wedding was beautiful and we had a great time. One of Nick's other friends was there and we spent most of the night catching up with him.
Sunday
As soon as I woke up I knew that our flight was going to be canceled. It was snowing so hard! In April?! We got up early enough for breakfast so we went to Jam. I'm still thinking about the muffin I had there.
It was snowing so we decided to head to the Adler Planetarium.
While we were at the Planetarium, we got notifications that our flight was canceled so we ended up resecheduling for the next morning.
From there, we went to *finally* get deep dish Chicago pizza! We had so many choices for this but we decided to go to My Pi Pizza.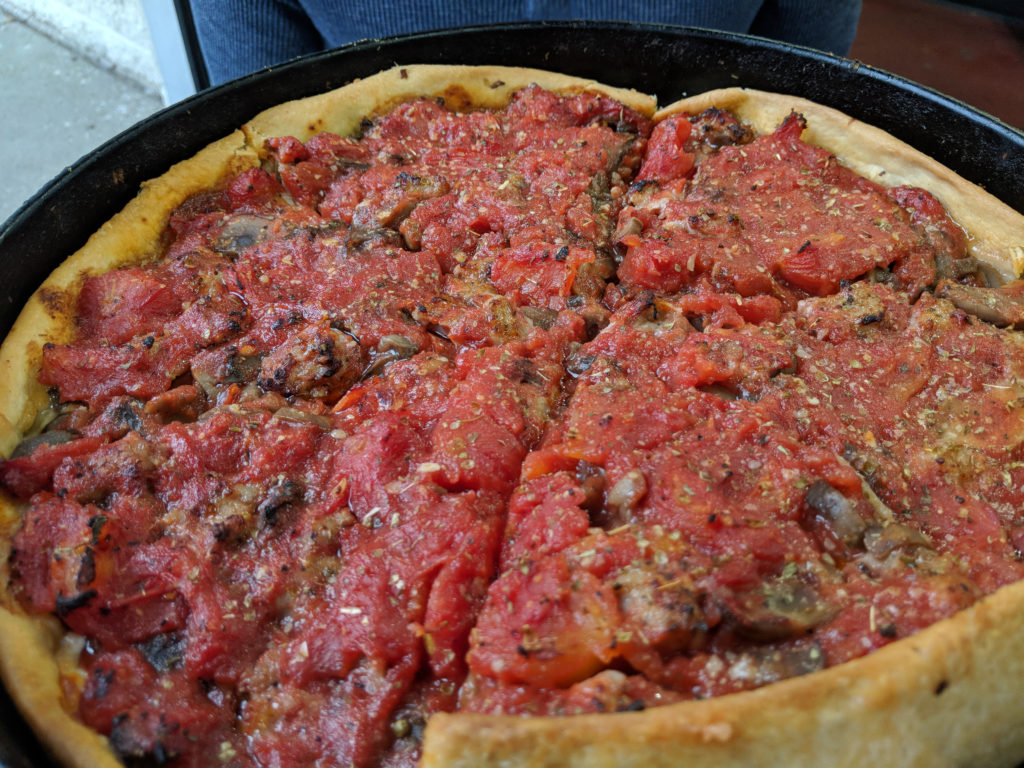 It was still pretty early so we ended up going to get dessert at Gilt Bar. We couldn't go for drinks for obvious reasons but I enjoyed my skillet cookie just as much, if not more than, any drink!
Monday
We got up early and went home! This was the first time that my flight had ever been canceled due to weather. I still can't believe we got stuck in a snowstorm in April. It was a great vacation and I'm so glad we got to see some friends and eat our way through Chicago!