March 5, 2018
Nick's deployment is coming up. If we were having coffee, I would probably spend most of our time together talking about it. So let's call this a coffee date where I just vent to you about submarines. Aren't I a fun friend right now?!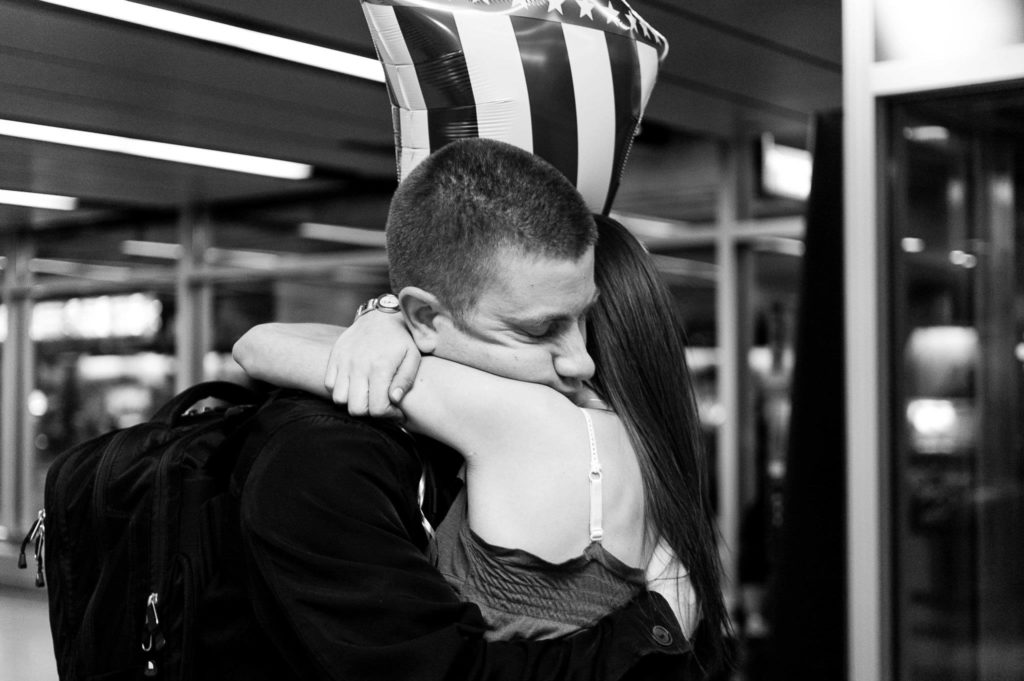 I honestly feel like I have been preparing for Nick to deploy again ever since he signed a contract about 2.5 years ago. From that moment on, everything we've done has led to this moment. We moved to Connecticut for just 6 months so that he could go to a submarine school, and then we moved back to Hawaii so he could get on a submarine. I remember when we went to New Zealand three years ago, Nick was pretty sure he was going to stay in the Navy. I picked up a few New Zealand cards so that I could send them with him on deployment and write about our trip! That's how long I've been anticipating this.
And to be honest, the anticipation can almost be worse than actually doing it. 3 years of anticipation for one single deployment.
The past year and a half has been stressful, unpredictable, and hard…. but also filled with moments of such joy. Nick would leave for a few weeks. Each time Nick leaves, I have learned, it takes me a solid week to get into the routine of not having him here. Whenever Nick leaves, everything changes. My sleep schedule changes, my routing changes, even what I cook changes, what I do at night and on the weekend changes. I read way more books when Nick's gone and have lots of fun girls nights and eat all of my favorite foods. I hate to think that everything changes so much based on whether or not Nick is home, but that's just the reality.
By the time I feel like I am really in a groove, Nick comes back. And I go into a frenzy of cleaning the house, cooking his favorite foods, and making plans to make "the most" of our time together. It's exhilarating to see him after that time apart. There is no feeling like it.
It's also exhausting trying to keep up with that and to try to manage my expectations for our time together. Because by the time I do all of that and by the time that Nick actually gets home, we're both exhausted, emotionally and physically.
I think that the most frustrating thing about this past year has been the unpredictability. I never know if Nick is coming home for dinner or how long he's going to be gone.
Aside from the emotional aspect of getting ready for a deployment, there is a ton of work to do. As one of my friends put it, we "crafted the shit" out of this deployment.
All deployments suck. One of the challenges for submarines, I think, is the lack of communication and lack of access to the internet for the submariners. I pretty much won't talk to Nick during his deployment. So, we send all of the cards/care packages/letters that they will get for the entire six months with them when they leave. We can't mail them a letter or a package.
I want Nick to feel loved during deployment. I want him to be able to feel good about himself and to have something to look forward to. I want him to feel connected to me. So, I usually write him a ton of cards. This time around, I am writing him one card per week, plus a few additional extra cards for the hard days. This is the part of deployment prep that I enjoy because I love being creative and writing him letters and putting fun little things in his cards, like puzzles and riddles and pictures. But it is a lot of work and it really hits me when I see all of these cards on the floor how long he will be gone.
It's also really hard to write these cards because I want them to feel genuine. But at the same time, I have no idea how we are both going to be doing when he reads them. I just wrote the card to go in his halfway box and I wrote something like, "I have no idea how either of us are going to be doing right now but we're halfway done and I love you and I'll see you on the pier."
I honestly think that the workup to deployment is harder than deployment will be. But maybe that's just something I'm telling myself to make myself feel better!
Aside from all of this, I have forged such strong bonds and friendships with women who are going through this with me, and other people here who have been here to support me. It's a crazy ride and it only seems to get crazier, but I'm ready.