August 2, 2018
Aloha from New York! I've been here for a few weeks now. So let's head to Dunkin Donuts and have a chat!
If we were having coffee, I would tell you that my mom came to Hawaii to visit me and then I flew back to New York with her. We had the best time reading at the pool, making food, shopping, and relaxing doing absolutely nothing. She got to meet all of my friends which was really great. A few of my friends had their parents in town and we all got together. It was so special to meet everyone's families.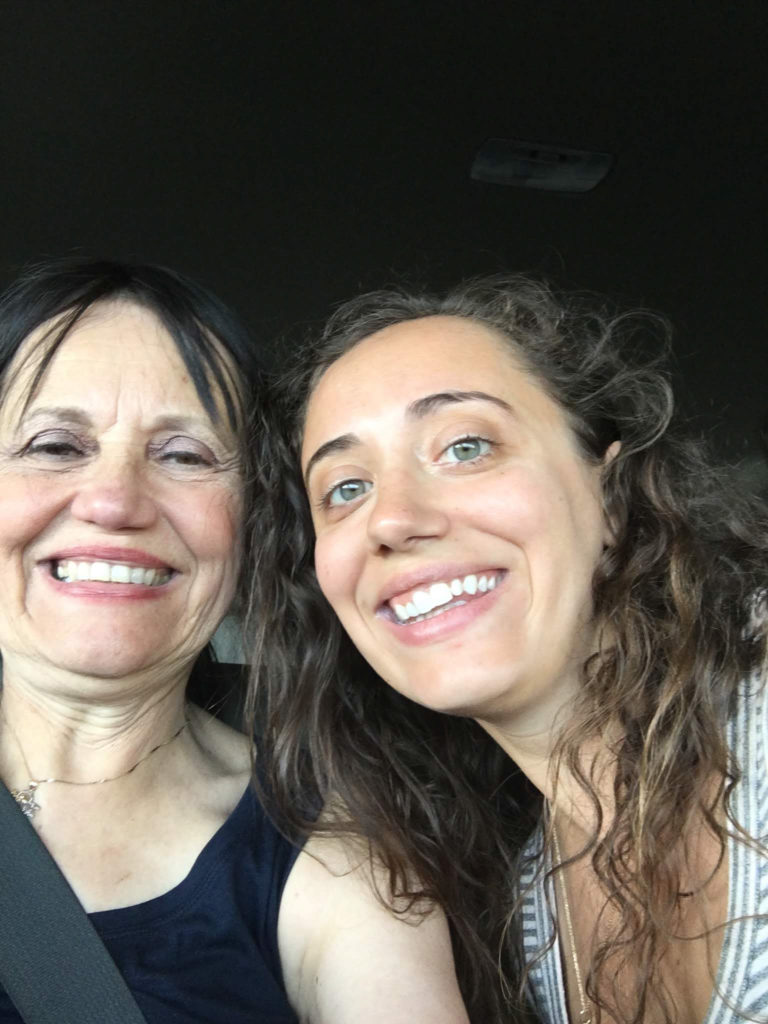 If we were having coffee, I would tell you that while I've been back, I was able to visit my friend who lives in Florida for a few days. I met her in Hawaii 5 years ago and even though we've gone our separate ways, I've been able to visit her a few times. Once I even visited her in Hawaii! She is the person I go to for all of my military spouse advice — and life advice in general. I loved spending time with her and her family and I am so grateful to them for hosting me.
If we were having coffee, I would tell you that being in New York has been great. I was able to see my friend's 3-month-old baby, enjoy time with my family, and just kind of take a break from everything. I went to a Yankee game with my family, to my favorite stores, and to my favorite places to eat. It's been a good few weeks here.
It will be hard to get back because it still feels like we have so much time left of deployment. But luckily for me, I have a friend flying back to Hawaii with me! It would be hard to go from spending every night hanging out with my parents to a house by myself, so I'm excited to have her with me for a while. Since I showed you a picture of my mom and me, here's one of my dad and me. We took a ride out to the eastern part of Long Island.
If we were having coffee, I would tell you that I've been having my moments of deployment-sucks-and-its-going-to-last-forever. Deployment sucks. The longer deployment goes on, the more frequent these moments seem to be.
Every time someone says something like, "it's going so fast!" or "it's not so bad," I get so upset. I wish people would think before they speak, try to put themselves in someone else's shoes. Time might be flying for you, but it doesn't fly during deployment, no matter how great you are doing. Not being able to talk to Nick has been wearing on me.
And while I know that there are many things worse than a submarine deployment, it's still hard. Sometimes you want your feelings validated or just to hear, "yeah, that sucks." I'm making the most of deployment but there are hard days.
If we were having coffee, I would tell you that I'm planning a big trip for after Nick gets home from deployment. We're going to celebrate him coming home, obviously, but also our 5 year wedding anniversary! We're going to New Zealand and Australia. Nick and I went to New Zealand for our honeymoon and we loved it so much. We decided to go back while we live in Hawaii and are so close. We haven't been to Australia yet so that is really exciting too!
If we were having coffee, I would tell you that we have to start thinking about where we are moving next. I have no idea where we are going yet, but we have to start looking at where we want to go. On one hand, it will be nice to move back to the mainland to be closer to family. On the other, the thought of leaving my friends here makes me cry. Hawaii has become my home. I don't know if anywhere will ever feel the same, both because of the people I've met here and because I've lived in Hawaii for so long. It's where we started our marriage. I have memories and people and roots here now.
On that note, I'd ask you what's new in your world?