February 1, 2018
So here's something I've been wanting to talk about on my blog for a long time, but haven't been able to find the courage to do. I have been going to therapy every week since May. I decided to write about my experience for many reasons.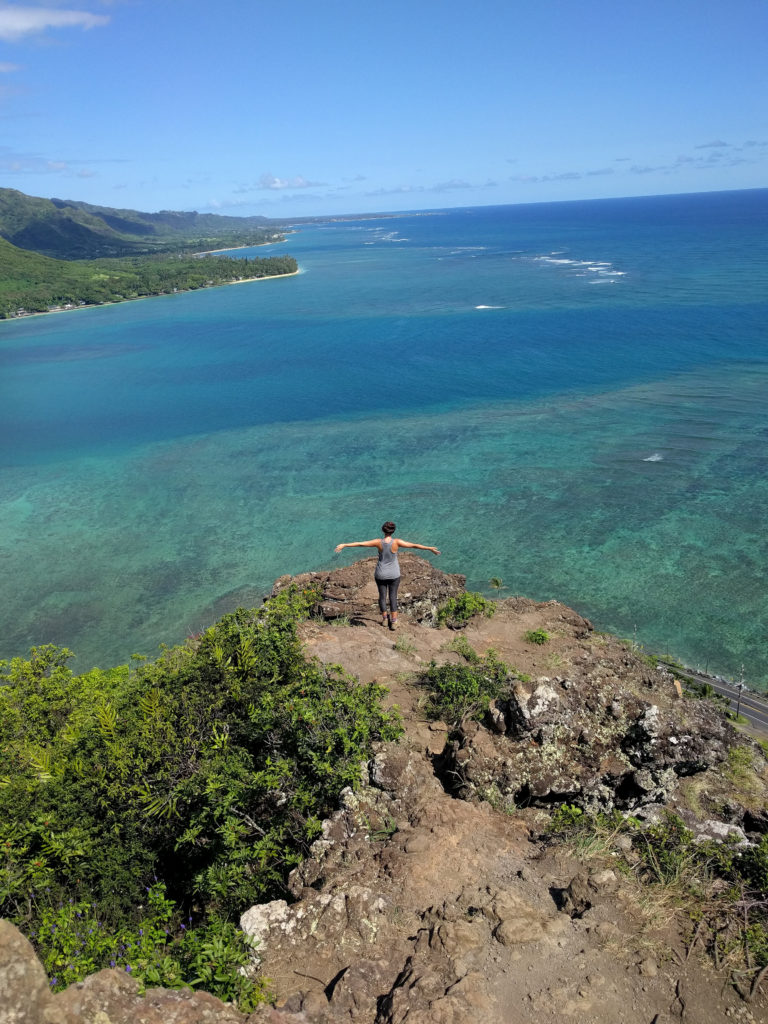 Mental health is stigmatized, dismissed, and not talked about. Over the past few months, I have read several bloggers' posts about going to therapy and/or dealing with anxiety. At the time, I was not comfortable sharing my own struggles, but I appreciated the fact that they could be so open and raw on their blogs. If this post helps one person, I will be happy.
I want my blog to be real. I want to be more open and honest about my struggles. I often get comments about how good I am with coping with military life and marriage. I really love those comments and I do think that I cope pretty well, but it is really hard.
Also, I remember talking about this with one of my military spouse friends back in April. I told her I was thinking of going to therapy. She then told me she had been going for a couple of months. It wasn't until that moment in which I shared my struggle that she felt comfortable sharing her experience with me.
Since then, I slowly started telling people. And I've found how common it is. I had no idea that so many people I know go to therapy or had gone to therapy in the past, for a variety of reasons. Sometimes they go alone, sometimes with their partner.
If you decide to go to therapy, you do not have to tell anyone. But since I have been pretty open about a lot of aspects of my life, I wanted to use my blog to tell you that you are not alone. There seems to be a stigma involved with going to therapy, but it's an incredibly positive thing.
A few months ago, I looked at Nick and said, "do you think I have anxiety?" And he said, "Uh, yeah." But the look on his face said, how could you not know that? I have always had anxiety. But I have always been able to kind of work around it. Nick has always been really good at helping me when I feel anxious, but Nick's not around much lately.
The last straw
Last year, Nick was away for a long time and it was hard. I felt this culmination of an entire year of not being able to lean on Nick, of seeing other guys come home while Nick goes to work on the weekends, of the stress of military life.
I didn't have one specific problem. I just needed help dealing with all of my emotions, anxiety, and stress. I needed help understanding how much to expect from Nick and how much I should let go when he works just so much. I needed help coming to terms with being a military spouse and all that comes with that.
For me, this took a lot of self-awareness. I finally realized knew that I needed help dealing with some things. During my first session, my therapist said that if I just needed to vent for an hour every week, I could do that. But she has given me a lot of great strategies and advice that I feel have helped me so much.
The first therapist I went to, I didn't like. He asked me some questions that seemed just too personal, like the name of my blog. Therapists should not be looking you up online. I never went back and I almost gave up on the idea of therapy. But I went back online and found another therapist and decided to give her a try. I am really glad I did that and now I know that you really have to find someone you click with and trust.
It's very humbling to go to a therapist every week and tell her my struggles and what I need help with. I am also so fortunate to be able to access this kind of healthcare through the insurance that I get from the military. I pay $16 per session, but there are many ways to get this care for free, too, if you are a military spouse.
Going to therapy is an incredibly personal decision. And I will be honest with you. There are some days where I really don't want to go. There are some days where I think about stopping. It's honestly exhausting.
But despite the hard work, I know how much it has helped me. And I'm here to say that it might help you too.
If you want to talk about this topic more but don't want to leave a comment, please feel free to email me at carolann.findingithaka {at} gmail.com