July 7, 2017
I love when bloggers post about their favorite things, so I thought I would write about some things that I've recently found that I want to share with you!
Read
– I loved this article called "This 75-Year Harvard Study Found the 1 Secret to Leading a Fulfilling Life." Not surprising but backed up by multiple generations of research, they found that what matters, really, in life is the relationships we make. Not the money we make. Not the jobs we hold. Not the things we buy.
– Sarah's post about saying goodbyes as an expat really spoke to me. I went through something similar recently and I think she sums up the feelings perfectly.
Bake
– I had to whip up something at the last minute for a command event, so I made these Healthy…ish chocolate chip cookie bars from Half Baked Harvest. They were super quick and super easy. I wanted to make chocolate chip cookies, but I didn't have time. This is a quick recipe. You just throw everything into a pan and bake it. I did substitute all of the healthy things for whatever I had in my fridge (regular butter instead of almond butter, regular flour instead of whole wheat flour).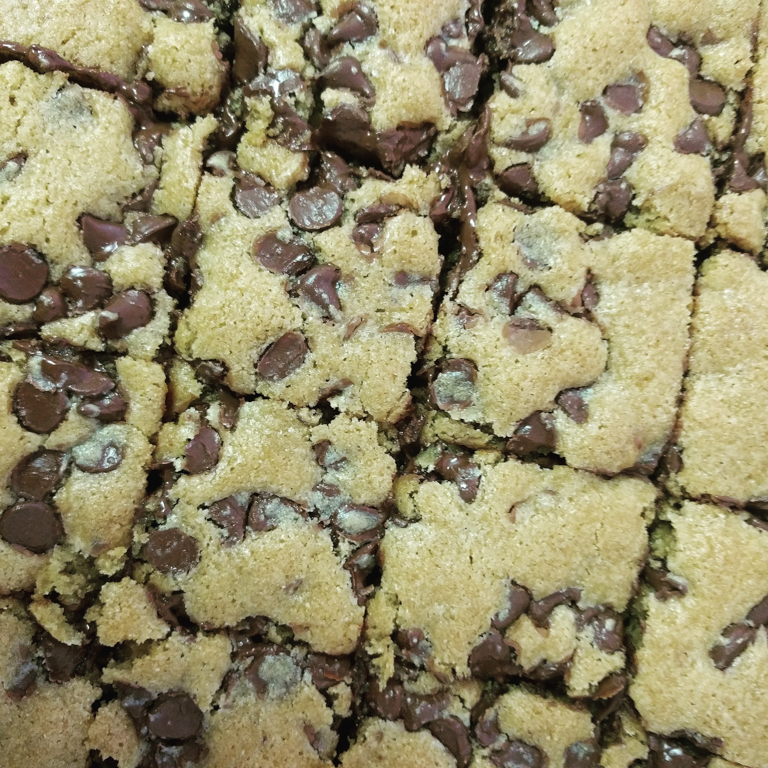 Buy
– I bought this silicone wedding ring for Nick to wear when he's on the submarine. It's safer than wearing his metal ring in case it gets caught in something. He could just take his wedding ring off, but I think it's nice to have something to wear when you're out at sea. He likes it a lot so far, so I thought I would mention it for anyone who is active or has an active job. Amazon says the one I bought is out of stock now, but you can probably find something similar on Amazon.
– This mug keeps your coffee hot or cold for HOURS. It's the best mug I've ever had. You need this in your life.
– I still think that a budgeting software and app called You Need a Budget is the best way to get a hold of your finances. I wrote about it here.
– My favorite coffee is from the Kauai coffee company. I don't make anything else at home. They used to sell it in the commissary, but they haven't been stocking it lately and I was running out. Luckily, I found it on Amazon for way cheaper than they sell it in the other stores, so you should try it if you want to try some Hawaiian coffee. My favorite is the dark roast, but see all of the flavors here.
– I love bubble baths and this bubble bath from Amazon is my new favorite.
In case you missed it on Finding Ithaka….
– I wrote 5 book reviews that you can read here!
– I also wrote this post about not being afraid to ask for help.
These aren't affiliate links. Just things I really wanted you to know about.