November 15, 2017
Last month, Nick was home. I wanted to take advantage of the time we had together by checking something off of our Hawaii bucket list. I swear, no matter how long I live on this small island, I am always finding new things to do.
Whenever I am in the grocery store, I see all of these gourmet kinds of butter from Naked Cow Dairy, a dairy farm on Oahu. I remember Nick telling me that they have mozzarella cheese making classes because of course he knows that. The other day I saw some of their butter and I decided that it was time to go check out their farm.
So, we drove all the way to Waianae, on the west side of the island, and down a dirt road to get to the smallest dairy farm you've ever seen.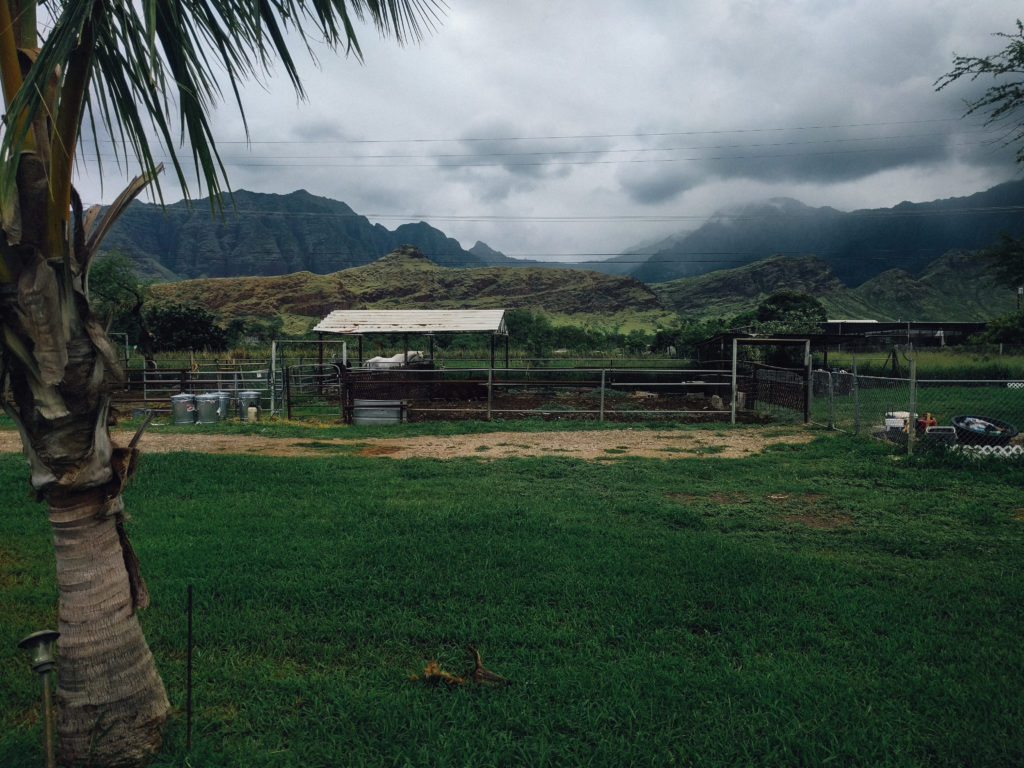 The owner of the farm greeted us with a sampling of each of her gourmet butter and some bread. Obviously, I tried one of each. Nick went back for seconds but I knew that their homemade cheese was next so I saved some room.
She told us about her farm. Since she cannot compete with big farms, she specializes in gourmet cheese and butter, as well as classes and tours. She sells her products at farmers markets and grocery stores on Oahu.
Soon we were brought into the cheesemaking room where we had wine, cheese, and crackers. All of the cheese was made right on the farm. My favorite was the labne, a yogurt cheese that I had never had before.I have to admit that I was more focused on eating all of the cheese, while Nick was focused on learning how to make the cheese…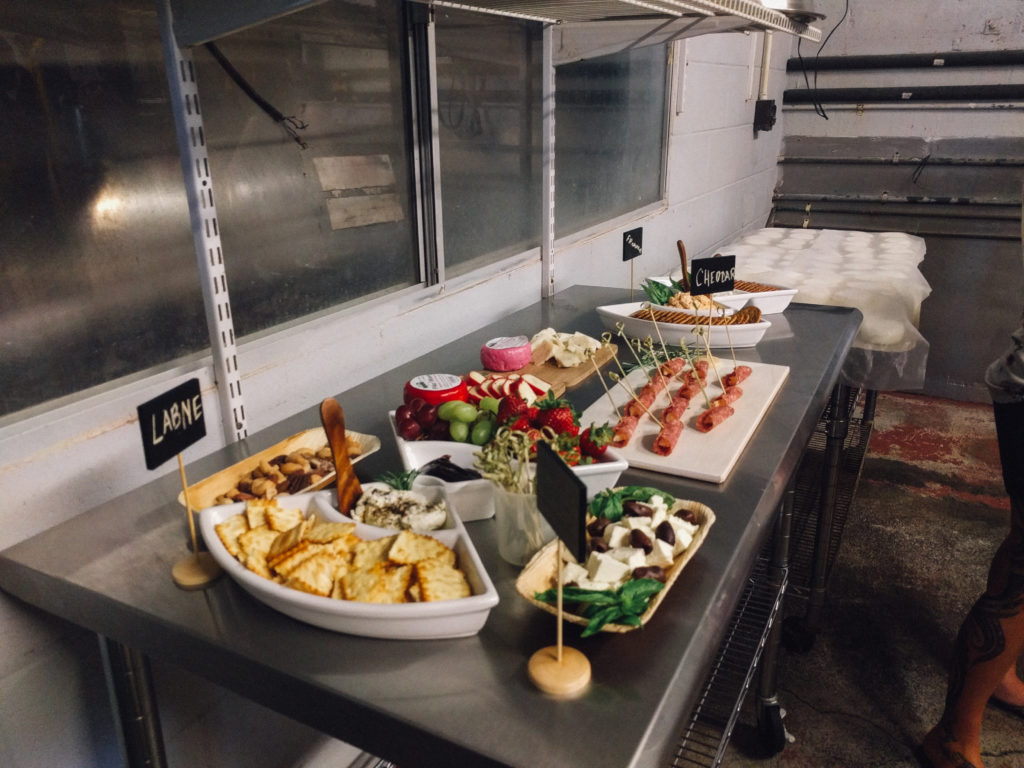 To make mozzarella, you start with whole milk and add citric acid. You warm up the milk, add rennet, and then you end up with a firm gel.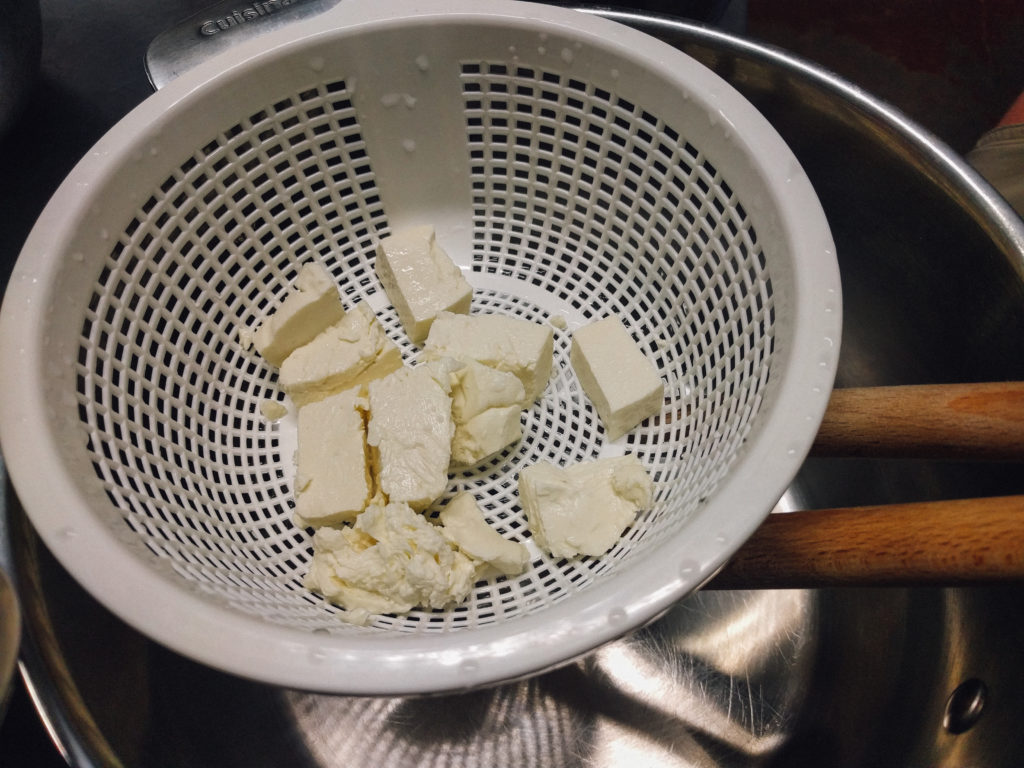 Once you get these curds, you push them together in hot water.
You stretch out the cheese to create a soft texture. Nick was in his element.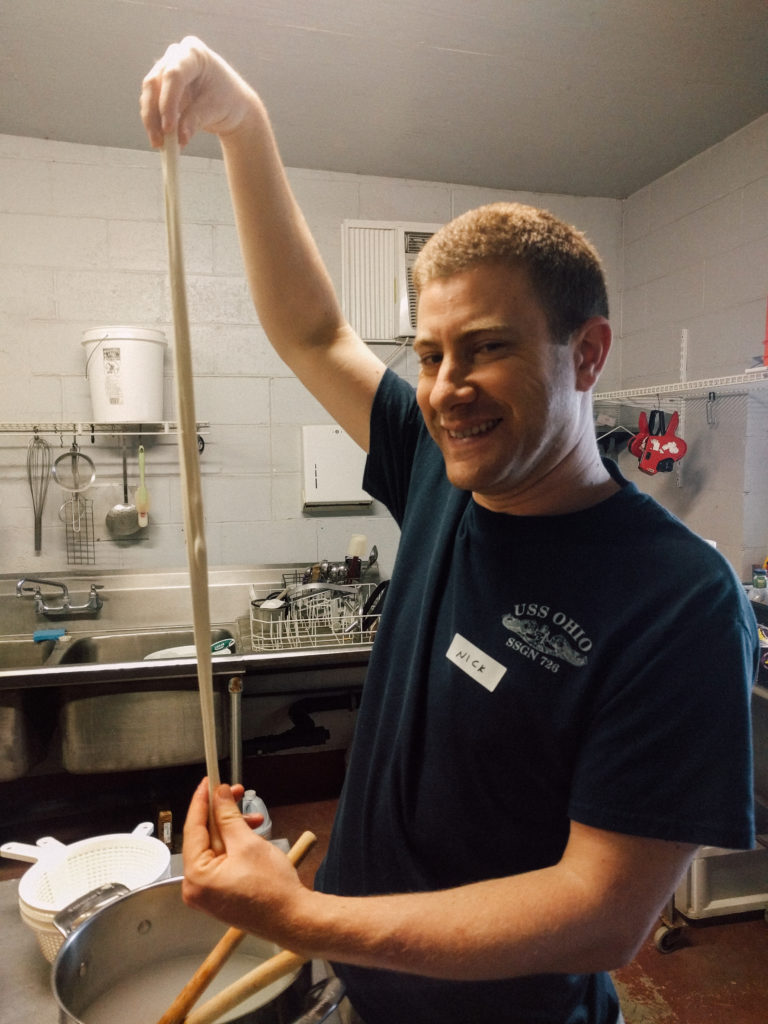 Finally, you brine the cheese in a salt water mixture. By the end, we had three balls of mozzarella. We also brought home some of their labne since I could not resist it.
So what did we do with our homemade cheese? Well, we made vodka pizza, of course!
I thought our cheese turned out so well! I loved it and it was easy enough that I would totally make it again. Anyone can make mozzarella, but you would probably need to get some of the ingredients online.
A day like this was just what Nick and I needed. We had been in a funk of staying home and binge watching Game of Thrones (we finally caught up and OMG). I'm so glad we got to go out and do something we've never done before in Hawaii!
And if you are in Hawaii, look for Naked Cow Dairy products and support the only dairy farm on the island of Oahu!