April 30, 2020
This space used to be such a high priority for me. It was my outlet, a place where I wrote to figure out how I felt about things, a place where I shared stories, and a place where I have met and connected with some great people. It is still so important to me, but ever since I had M, I've had zero time and mental energy to write. I'm writing this at 5 am because I just can't stand not writing any longer.
How's everyone doing? Before quarantining started, I felt like I was getting into a good routine with M. We recently moved out of the city and we were having so much fun getting to know our new neighborhood. It took me a really long time to be completely comfortable getting out and about with M without Nick. Just as I started finding great places to take her and we were getting into an awesome routine, the quarantine started.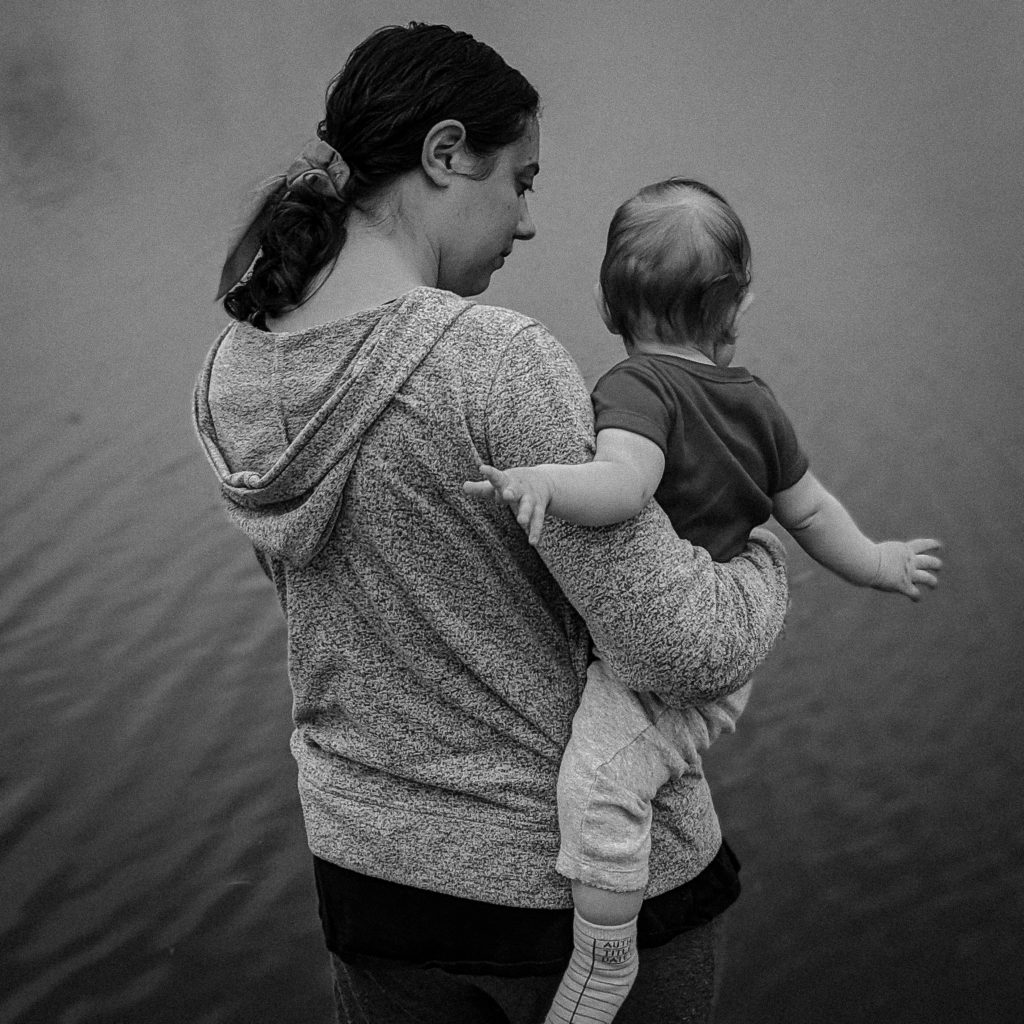 For me, quarantining has been mostly fine. It is tough to be home with a baby all day and not be able to go anywhere, see anyone, or have my parents visit. They used to come to help me all of the time. That being said, I have been really enjoying our quiet days together. And Nick has also been home a lot, so it's not just me alone all day with her.
The thing that has been so tough about this pandemic for me is the fact that my brother is a nurse taking care of covid-19 patients in New York. He lives with my parents and I have been so worried about all of them. I spent the first two weeks of self-isolation in constant state of panic about all of them.
Having my family in NY being exposed to covid-19 daily has been the hardest part of this for me. Every day, I wake up wondering if they are okay. So far, somehow, thank God, they are okay.
This new normal will never feel normal to me, but I've finally accepted it and adapted the best I can. I still feel a lot of panic about everything, but here's what I am doing to keep the panic at bay.
I have learned just how much news I can tolerate. I keep myself informed but I can't obsessively follow the news like I did for the first two weeks this was happening. I was manically following every statistic and model and that just wasn't good for me. I need to be able to function to take care of M.
Having M to focus on has helped me. Just seeing her innocence and joy and pure love can calm me down when I'm starting to panic. I started following lots of instagram accounts dedicated to baby play so that we can break up our days. I have really enjoyed finding different activities to do with her at home. We have also been having a lot of fun preparing new foods for her to try. Focusing on her puts things into perspective.
Getting outside. Moving out of the city was, in retrospect, one of the smartest things Nick and I ever did. I'm really grateful that we got out just in time. We have a backyard we can sit in and that M can play in. We have also been going on long walks every day which help me so much.
Nick and I have been focusing on setting up our new home and especially on M's playroom and room. We never decorated her room in our apartment. Now that we have space and time we're having a lot of fun setting everything up exactly how we want it. Nick started getting into woodworking and he's been making a lot of things for the house. He's currently making a bookshelf and cubbies for M's playroom.
Yoga and working out. Christy inspired me to get into practicing yoga every day at home and that has helped my mental state so much. Right before all this happened, Nick and I bough some at home workout gear so we've been able to work out at home too.
Crochet. Crochet helps me with my anxiety so much. I love making blankets and I recently made a ball for M. That was fun because I had never made anything like that.
Virtual dates with friends and family. They give me something to look forward to and much needed time to catch up with people I love. I also have a group text going with a few friends where we talk about where to find things like cleaning supplies.
Routines and schedules. We have a daily routine that works for us. There are certain things we do every week too. We pretty much cook the same meals each week which is something that we had been doing for a while now anyway. Since groceries are hard to get now it is just easier for us if we make the same meals every week with just a few simple ingredients. We get pizza every Friday and on Saturday nights we have wine and Nick makes a skillet cookie. Having these little routines helps us have things to look forward to. They also take out a lot of the mental energy involved in meal planning.
None of this is groundbreaking by any means but I thought I'd share. What are you doing to stay sane?