February 23, 2017
Note: Finding Ithaka is a participant in the Amazon Services LLC Associates Program, an affiliate advertising program designed to provide a means for sites to earn advertising fees by advertising and linking to Amazon.com. If you click on these links and make a purchase, I will earn a small commission at no cost to you. Thanks for supporting me and my blog!
Here's what I got up to this month! Have you read any of these?
1. Difficult Women by Roxane Gay
Roxane Gay is a feminist writer & professor. She is one of my favorite writers. Her newest book, Difficult Women, is a collection of short stories and was released on January 3, 2017. 
Gay's writing is unmatched. Every sentence is beautifully written. But more than that, the women in Roxane Gay's collection are strong. They are put in unbelievably difficult situations — no wait, actually the situations are all too real if you are a woman. But it is the way they respond, the way that they are not defined by one event or one job or one stereotype or one man, that makes these stories so powerful.
Many of these women will not respond in the way you expect them to, or maybe even the way you think they should, and I think that that is part of what makes this collection of stories so great. A reminder to  not judge any woman for the choices she makes. I also particularly appreciated the relationships that the women in the stories have with each other. This is one of the best books I've ever read and I highly recommend it.
2. A Man Called Ove by Fredrik Backman
This was the February pick for the online book club, Beyond Words, that Christy and I moderate.
I absolutely adored this book. It was incredibly sad at times, but there was a lot of hope and joy as well. If you're looking for a feel-good book that's also beautifully written and packed with a lot of emotion, I highly recommend it.
Ove is a 59-year-old curmudgeon who feels like his life cannot go on after his wife dies. Through flashbacks we get a glimpse into his early life and the life he shared with his wife, which enables you to understand why he is the way he is.
One thing that I really liked about this book was that I saw parts of my husband in it — minus a lot of grumpiness. I would snap photos of some of the things that Ove said and send them to Nick and he would agree. Ove might be a 59-year-old curmudgeon, but I respected Ove's values, his way of doing things, and his routines. I loved the things he said and the way he looked at the world. I think that this book reminds us that there is always more to someone's story than you initially think so you shouldn't be so quick to judge.
3. Dress Your Family in Corduroy and Denim by David Sedaris
David Sedaris came to Hawaii a few weeks ago, and my friend and I went to see him. He talked a little, read a few of his recent articles, and also read from his upcoming book, which is going to be an edited compilation of his diary entries.
Based on his writing, I expected him to not really want to talk to any of his fans, but he was so personable and funny and kind. He signed a book for me and made a little drawing in it. Anyway, in prepearion for the evening, I wanted to read another one of his books. I loved this book and recommend it. It was heavier than Me Talk Pretty One Day, but he approaches those heavier topics with his trademark sense of humor.
4. Sharp Objects by Gillian Flynn
This was Gillian Flynn's first novel, and I think that it shows. I read her books in the reverse order they came out. First I read Gone Girl, then Dark Places, and then Sharp Objects. I think that she gets better with each novel. 
I enjoyed Sharp Objects, which is about a journalist who goes back to her hometown to write about two young girls who were murdered. I recommend it if you like thrillers or Gillian Flynn's other books. 
Kind of a spoiler ahead: What I enjoyed about this book – and what I enjoy about all of Gillian Flynn's books – is the way women are portrayed. Flynn's female characters are strong, cunning, and a lot more powerful than we give them credit for. Some are dangerous and destructive, some of them save themselves, some of them do the best they can to deal with whatever terrible situation life has thrown them. I want to read more books like Flynn's books. I want to read more about women who aren't do-eyed victims — even the ones that scare the crap out of me.
5. Never Let Me Go by Kazuo Ishiguro
This dystopian novel is weird, thought provoking, challenging, and downright off putting. So of course, I loved it.
As a child, Kathy was sent to a boarding school 
for "special" children. It isn't until years later that she learns that she, along with her classmates, is a genetically engineered clone that has been created for the sole purpose of donating organs to humans.
This is not the first book I've read based on this premise, but it is the best one. How far will science go? Where will we draw the lines? This book was not only beautifully written, but also very thought provoking. I only recommend it if you think you can stomach a storyline like this.
6. Cat's Cradle by Kurt Vonnegut
This is one of the weirdest books I've ever read. Despite it being simple, it's hard to read. But the book's weirdness coupled with its themes make this a book I ended up loving.
Jonah sets out to write a book about the day the atomic bomb was dropped. He never does write this book. Instead, he finds out that one of the creators of the bomb has created something called Ice-9, which could cause the entire world to become covered in ice. Although he created Ice-9 to help soldiers in the US military walk through mud easier, Ice-9 could end up destroying the entire world and end life as we know it. You can probably guess where this is going. This book leaves you wondering if it will be something innocent, something accidental, that ends up destroying the world.
So, now that I've read all of Gillian Flynn's books, what else can you recommend?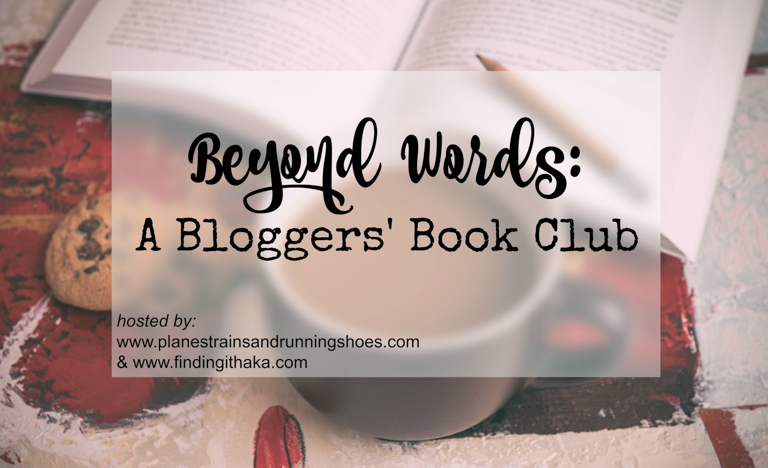 Are you a member of Beyond Words: A Bloggers' Book Club? In March we are reading The Girls by Emma Cline. Click here to join!
Loading InLinkz ...